Getting from Alyeska to Seward: Right on Track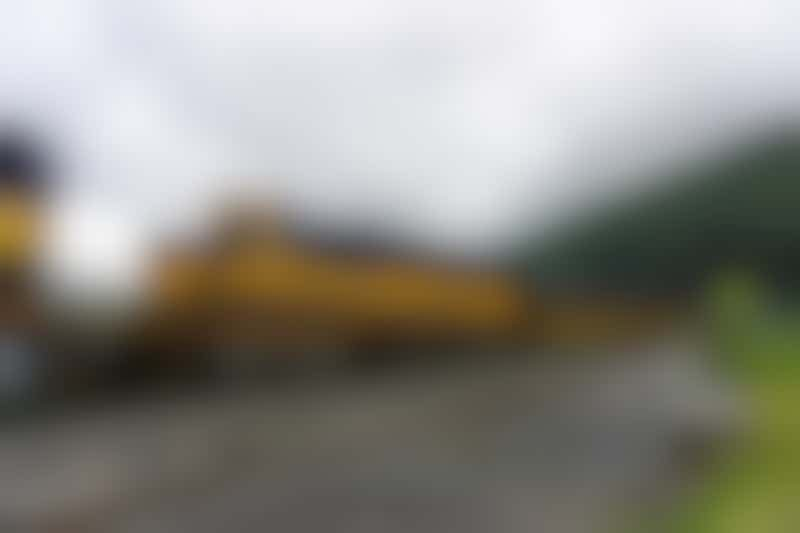 The Coastal Classic train arrives in Girdwood, Alaska (Photo: Aaron Saunders)
When it came time to bid Alyeska Resort farewell, getting to Seward to embark Seven Seas Explorer was a snap – a luxurious snap.
Alaska Railroad's Coastal Classic passenger train offers daily summer service between Anchorage, Girdwood and Seward, departing from Anchorage at 6:45 a.m. and arriving into Seward at 11:20 a.m. – with plenty of time to spare for our 12:30 p.m. embarkation time onto the ship.
Staying at Alyeska Resort means not having to wake up at an ungodly hour, either: Alaska Railroad's Coastal Classic departs Girdwood, near the Resort, at a very humane 8:05 a.m. Glacier Valley Transit offers a complimentary shuttle throughout Girdwood, including a stop at the Resort that is timed perfectly to take passengers down to Girdwood station to catch the train.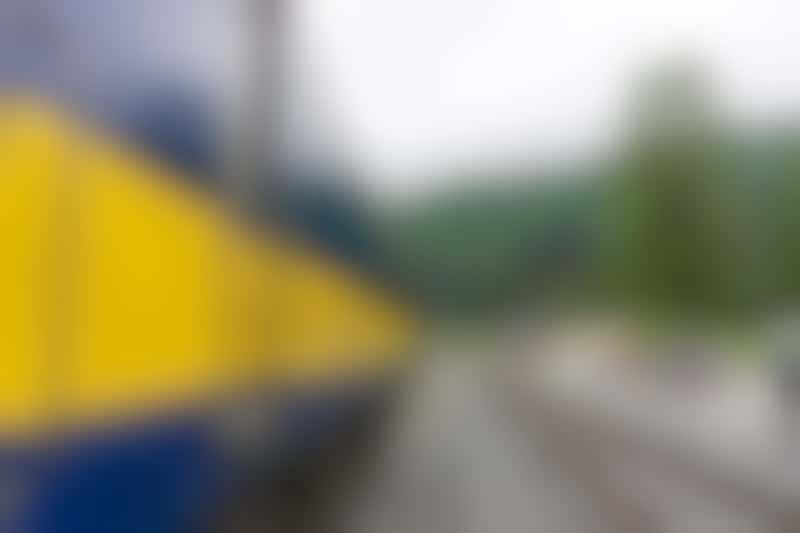 Boarding the Coastal Classic in Girdwood, Alaska (Photo: Aaron Saunders)
Calling Girdwood Station a "station" is a bit generous: this is Alaska, and the "station" is merely a wooden shack that offers a modicum of shelter from the elements, situated next to a porta-potty at the end of a paved laneway.
Alaska Railroad offers two types of passenger service: Adventure Class and GoldStar Service. Adventure Class has all the basics: comfortable coach seating that all faces forward, onboard guides, and meals and beverages for purchase.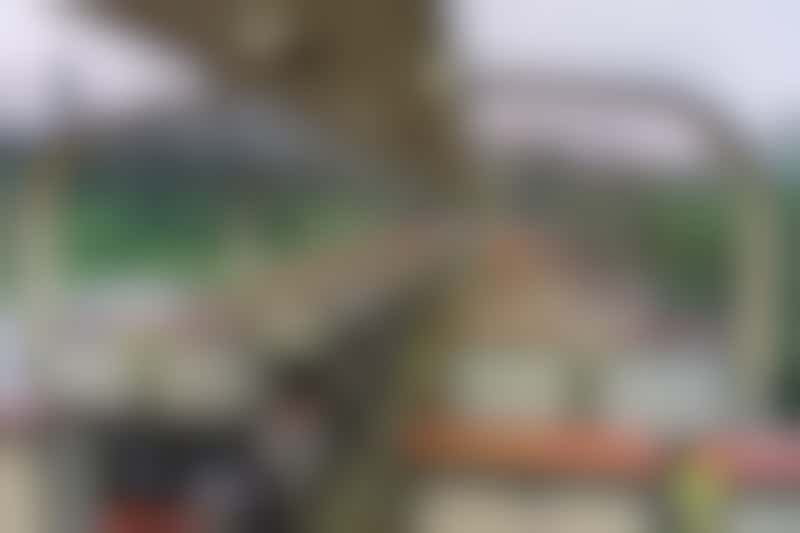 Inside the Observation Car in GoldStar class aboard the Coastal Classic train (Photo: Aaron Saunders)
But since we were destined for a luxury cruise – and had stayed at a luxury resort – splurging for GoldStar Service seemed appropriate. These fares include the use of a massive domed observation car; a special dining car where complimentary meals and beverages are served (including two alcoholic ones); and even an outdoor observation platform.
The Coastal Classic came around the mountain bend right on time, it's blue-and-yellow-liveried EMD locomotives chugging along proudly. It slowed first so employees could load luggage into the baggage car, then moved forward to allow passengers to embark. By the time I'd taken my assigned seat in the observation car, the train gave a lurch forward and started the three-hour journey from Girdwood to Seward.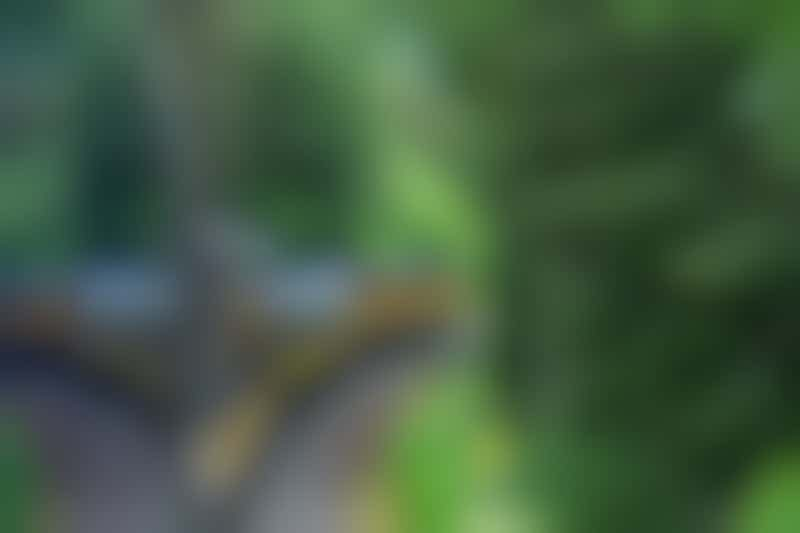 Alaska Railroad's Coastal Classic traverses gorgeous scenery en-route to Seward (Photo: Aaron Saunders)
The scenery is, mile-to-mile, breathtaking. The Coastal Classic traversed steep mountain grades, crossed massive canyons framed by roaring rapids and steamed flat-out over the marshy shoreline of Turnagain Arm. Eagles flew past and, at one point, an enormous moose thundered back into the bush after a blast from the lead locomotive's whistle.
It poured rain -- it didn't matter. The full-length dome car allowed for spectacular vistas from all angles, and the upper-level observation platform at the end of the car is also semi-enclosed.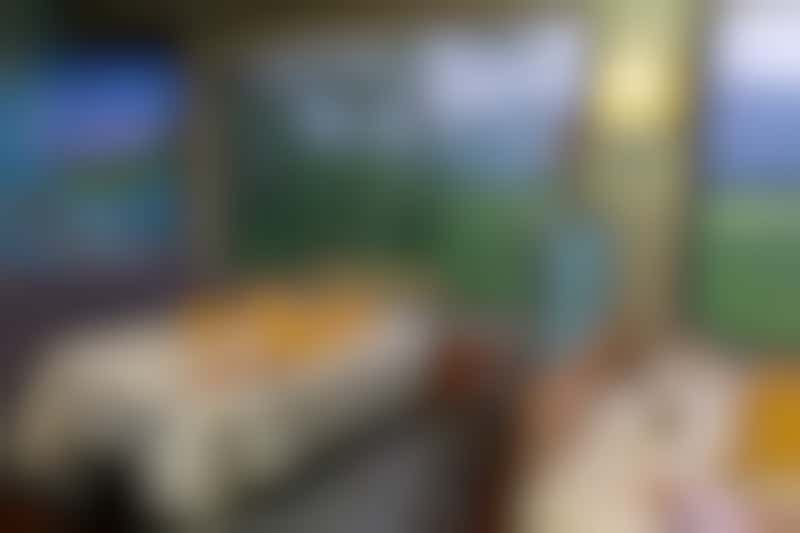 The Dining Car aboard the Coastal Classic in GoldStar class (Photo: Aaron Saunders)
Then came the call for breakfast, and passengers descended a spiral staircase to the dining car. Complimentary breakfast is included for GoldStar passengers, along with two alcoholic beverages. This is no boxed breakfast, either: It's a fully plated meal prepared right from the train's onboard galley, complemented by piping hot coffee and generously proportioned mimosas.
It's also a great experience for families, even in GoldStar class: The onboard crew delighted in serving the youngest members traveling in our car and showed genuine interest in them even while imparting historic information for the rest of the passengers over the public address. It's great for families who are all planning to catch a cruise together out of Seward, but who don't want to compromise on quality.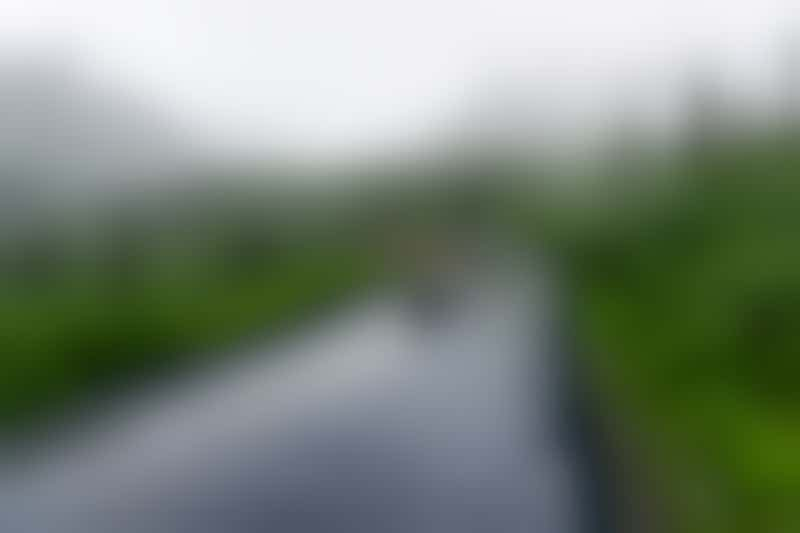 The Alaska Railroad celebrates 100 years in 2023 (Photo: Aaron Saunders)
The train arrived in Seward as scheduled just after 11 a.m. On a good day, it's about an eight-minute walk to the Seward Cruise Terminal but given the rain, we opted to take the free city shuttle, which took about 20 minutes, with the terminal being the last stop on the loop.
It was the ideal end to our first few days in Alaska – and the perfect pairing for our luxury cruise of Alaska that was still to come. If you think you know what resorts in Alaska are like, Alyeska Resort & Spa challenges those expectations – in the best way possible.