Norwegian Cruise Line Drink Packages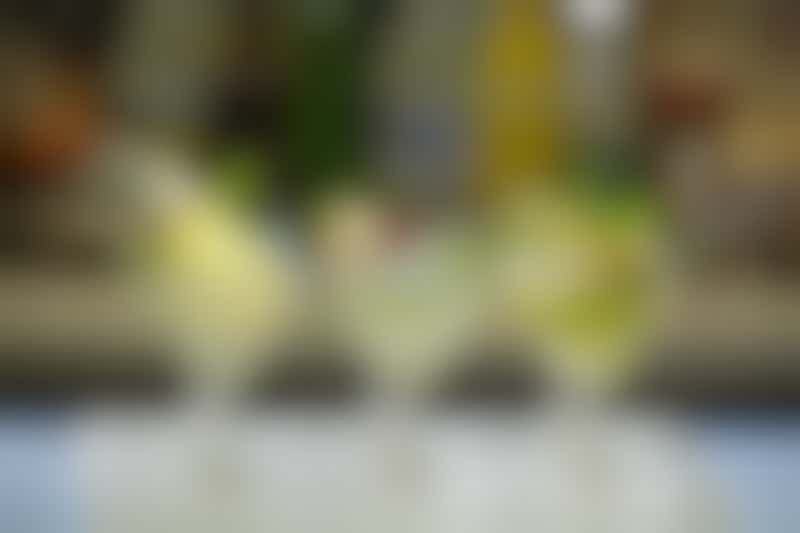 Mojito Flight on Norwegian Cruise Line (Photo: Norwegian Cruise Line)
Ships: All ships, but note that Pride of America has its own package.
Package Details: Norwegian has five beverage packages available on all ships, except for Pride of America. The Corks and Caps Wine and Beer Package costs $65 per person, per day, and includes a selection of fountain soda and juices, beer (draft and bottles) and wines by the glass ($15 or less). A 20 percent discount applies toward the purchase of any bottle of wine.
The Premium Beverage Package costs $99 per person, per day and $109 from January 1, 2023. The Premium Beverage Package is included in fares booked on the Free at Sea promotion. The package includes everything in the Corks and Caps Package, plus liquor and cocktails (all drinks $15 or less). You can use your beverage package at all onboard bars, lounges and restaurants, and on the line's private Bahamian island, Great Stirrup Cay.
The Premium Plus Beverage Package costs $128 per person, per day and $138 from January 1, 2023, and it covers all drinks by the glass, with no price cap; still and sparkling bottled water; specialty coffee; energy drinks; select wines by the bottle at restaurants; and 40 percent off all other bottles of wine, flights, tastings and other experiences.
On Pride of America there's only one program, the Hawaii Beverage Package. For $109 per person, per day, the package covers alcoholic beverages (up to $15), soda, freshly squeezed juice, still and sparkling bottled water, nonalcoholic beer and specialty coffee in the ship's dining venues.
The Unlimited Starbucks Package is $12.95 per person, per day, plus 20 percent gratuity and beverage service charge. The Soda package, including cola, diet cola, lemon lime soda, ginger ale, tonic water and orange soda is $9.95 per person, per day.
Fine Print: All packages are subject to a 20 percent gratuity charge. Two drinks are allowed per passenger, per order. Packages must be purchased for all guests 21+ on the same cabin or reservation (i.e. if one person in a cabin on the same reservation opts for a Premium package, both passengers are required to purchase it).
Packages may not be shared and are non-transferable and non-refundable. Packages do not include room service, mini bar purchases, vending machines, or pre-cruise wine bottle purchases. Package can be used in onboard restaurants, lounges, bars and Great Stirrup Cay, though not on Harvest Caye, nor sailings that are two days or less.