Continuing South: Exploring the Beaujolais Region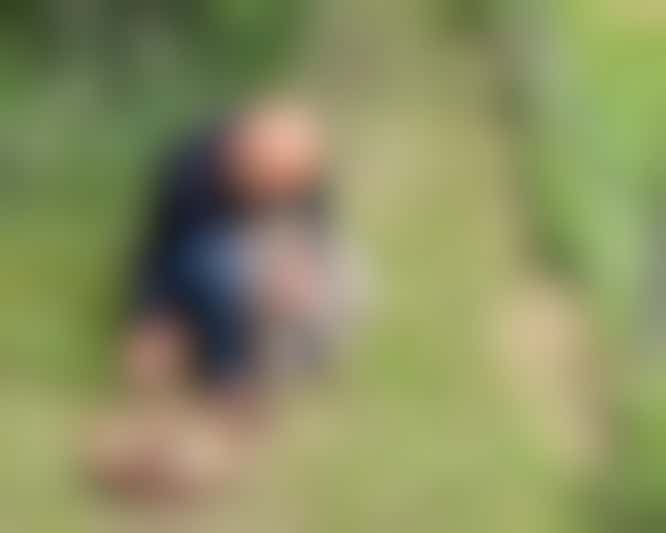 Truffle hunter on Viking River excursion (Photo: Rebecca Toy)
Nestled in the heart of France lies the Beaujolais region. With its rolling hills and vineyards, this picturesque land is a testament to centuries-old winemaking traditions. We had the opportunity to explore charming villages, visit historic estates, and meet passionate winemakers who carry on the legacy of this esteemed wine-producing region. But it wasn't just about the wine. The Beaujolais region also delighted us with its epicurean treasures, particularly its renowned truffles. We indulged in the earthy and aromatic flavors of this delicacy, experiencing the essence of Beaujolais's gastronomic offerings.
Beaujolais & Truffles…Irresistible French Delicacies - Optional Excursion
For those looking to further their gourmand exploration, Viking offers an optional full-day excursion,"Beaujolais & Truffles". This outing offers a blend of Beaujolais's delectable treasures, inviting guests to visit a wine château and two operational farms nestled in the region's countryside.
The excursion begins with a scenic drive through picturesque landscapes, guided by a local guide who shares valuable insights into the region's agricultural practices and the significance of local produce. The first stop is a charming château known for its exceptional wines. Inside, guests are taken to a medieval wine cellar, for a private tasting, where they have the opportunity to savor the nuanced flavors of Beaujolais wine in an historic setting.
The next stop on the tour is a truffle farm, well-known as a significant part of French cuisine. After a delightful lunch prepared with farm-fresh organic ingredients, guests have a unique opportunity to witness a truffle hunt, carried out by the farmer's trained dog. Truffles, often referred to as the "diamonds of the kitchen" are known for their distinctive, robust and complex flavor, and are a prized component in many French dishes.
The tour's final destination is a farm acclaimed for its production of chèvre, or goat cheese, a significant French export. Here, the farm owner takes guests on a tour, explaining the process of cheese-making from start to finish. The visit concludes with a cheese tasting, where guests can compare and appreciate the difference between freshly made and matured cheeses. The excursion encapsulates the best of Beaujolais's culinary offerings, making it an excellent choice for foodies.
• Interested in learning more about first time river cruising? Check out our comprehensive guide.