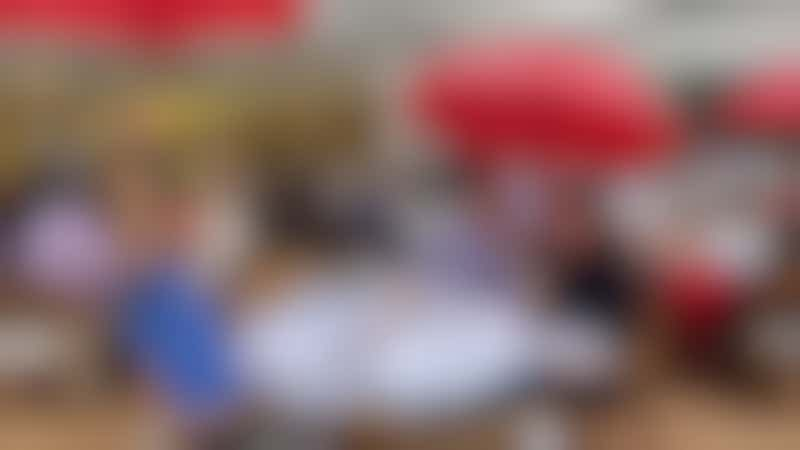 Passengers raising umbrellas as they pass through a lock (Photo: Rebecca Toy)
Sailing through a system of river locks is an unusual and mesmerizing experience unique to river cruising. These ingenious engineering feats allow boats to climb upstream or descend downstream with manufactured "steps'' in the river. I was astonished watching the midday sunlight fade as our ship lowered in the lock, my fingers grazing the green algae on the now towering concrete walls less than a foot from the ship's side. I wasn't the only one. When the metal barrier creakily raised to release us and massive gates swung open, another passenger called out that it was like being in a medieval-period movie.
This raising and lowering ritual has one lesson you must learn. As the metal gate that sealed the lock rises, water will pour off in a brief torrent as you pass under. If you're out on the Sun Deck or Aquavit Terrace, you and your belongings may get wet unless you take cover. Viking crew distributed red umbrellas in anticipation, and there were always chuckles amongst the passengers as we ducked under. On the river everything is an adventure.