An Itinerary of Firsts on Dutch and Belgian Waterways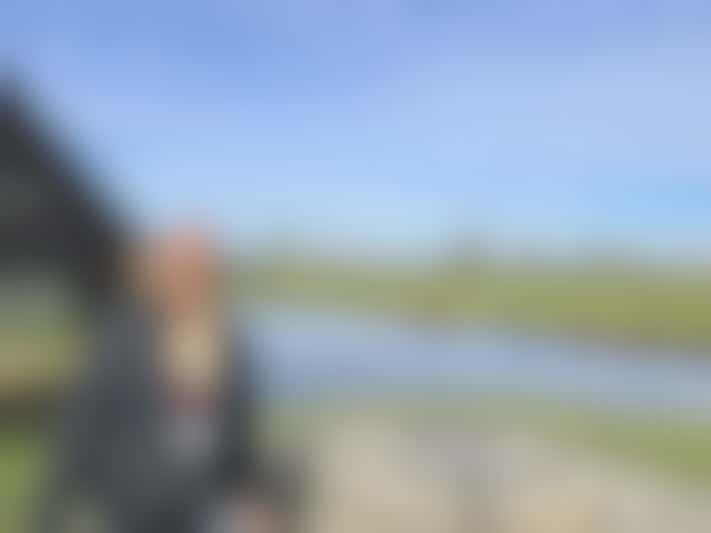 Enjoying a sunny day in Zaanse Schans, just outside Amsterdam (Photo: Jorge Oliver)
I've often heard that river cruises are a much more relaxing affair than their ocean counterparts. And Emerald Luna certainly fit the bill: a small ship with plenty of spaces that beckon passengers to give in to the leisurely pace of sailing on peaceful waterways.
But on our 7-night itinerary, dad and I found little time to kick back, as we managed to stay almost permanently on the go. Emerald offers an included daily tour on every itinerary, plus additional excursions -- known as DiscoverMORE tours -- for a fee. We went on every one of the included tours, plus the two DiscoverMORE offered on our sailing: an early morning visit to the Alsmeer Royal Flower Auction near Amsterdam and an afternoon tour to the town of Delft from Rotterdam.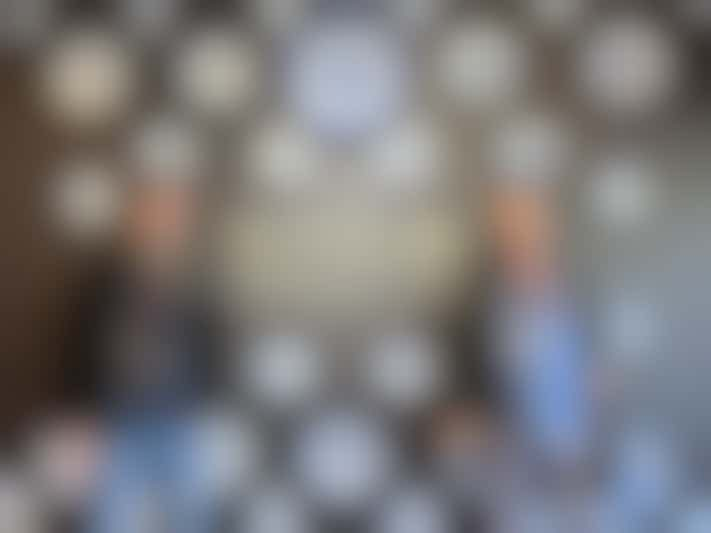 Touring the famous Delftware factory in Delft visit (Photo: Jorge Oliver)
Additionally, our itinerary featured a total of three overnight visits (two in Amsterdam and one in Rotterdam) free time meant more time to wander in each port of call, so the only lounging moments were exclusively reserved for mealtimes, bus rides or sleeping. Dad simply wouldn't have it any other way and I cheerfully obliged.
Aside from being dad's first river cruise experience, this was also his first time in the Netherlands since the 1970s. And, except for Amsterdam, all the ports on our itinerary -- Rotterdam, Antwerp, Willemstad (not the Caribbean port of the same name) and Arnhem -- were new to him, which triggered his innate Fear Of Missing Out (FOMO).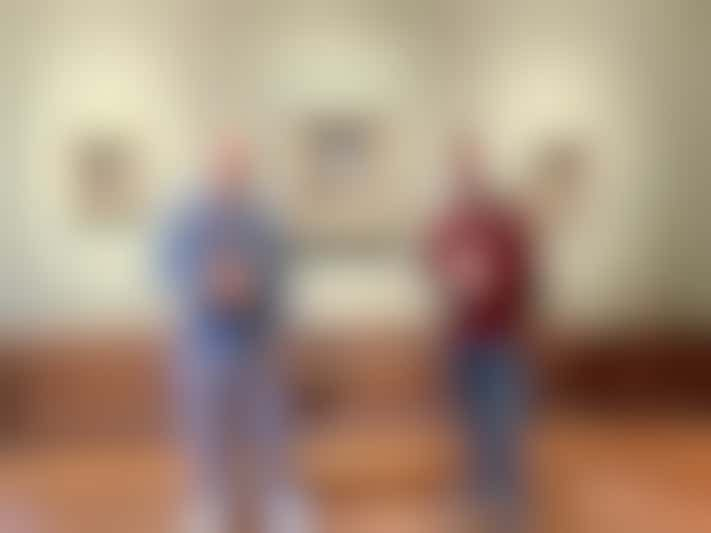 Meeting Johannes Vermeer's 'Girl with a Pearl Earring' in The Hague's Maritshuis Museum (Photo: Jorge Oliver)
Tellingly, as our itinerary wore on, each new port became his favorite. From Amsterdam we got to visit the picturesque Zaanse Schans windmills and the uber-popular Keukenhof gardens, ripe with millions of blooming tulips. In Rotterdam, we were immediately enthralled by the city's modern architecture and skyscrapers. And the included tour to The Hague provided a healthy dose of culture with an exclusive visit to the Mauritshuis Museum.
Tiny Willemstad (population: 2,500), with its star-shaped fortifications and charming streets, felt like being transported to the past. And in Arnhem, we were mystified by the bucolic landscape (hills in the Netherlands!) and charmed by the regal Paleis Het Loo, which we got to visit exclusively as the palace was technically undergoing repairs, but an exception was made for our Emerald tour.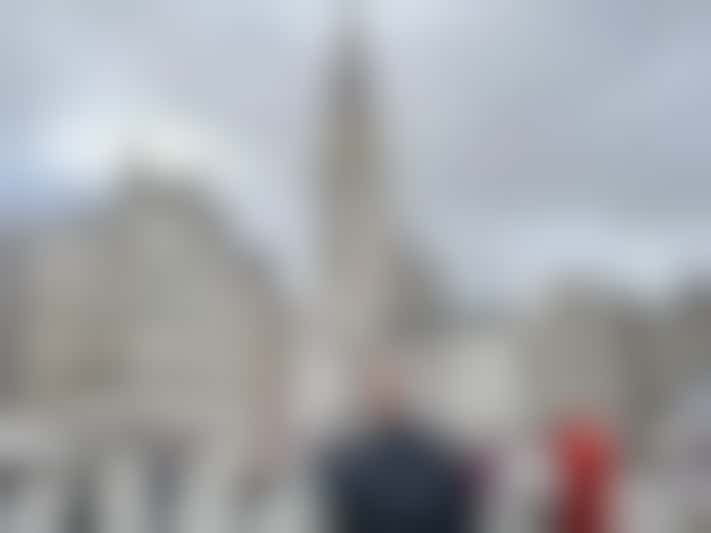 Admiring Antwerp's architecture in Grote Markt (Photo: Jorge Oliver)
Dad's biggest praise, however, was reserved for the Belgian city of Antwerp, featured on Day 5 of our itinerary. Prior to our visit, he knew virtually nothing of Antwerp; other cities like Brussels and Bruges felt more familiar in his mind. Our included tour took us to the heart of the city to admire the guild houses of Grote Markt and the majestic Cathedral of Our Lady, just a five-minute walk from where Emerald Luna docked on the Scheldt River.
After getting our bearings courtesy of the one-hour tour, we set off on our own to pursue the city's myriad charms. Our adventure took us down the upscale Meir Street; the lauded Diamond District that put Antwerp in the map as the global center of the diamond trade; and to the Opera House and the stunning Antwerp Central train station. Before our all-aboard time, we managed to cross three delicacies off our list: French fries, waffles and Belgian beer (four, if counting the Belgian chocolates we purchased for gifts).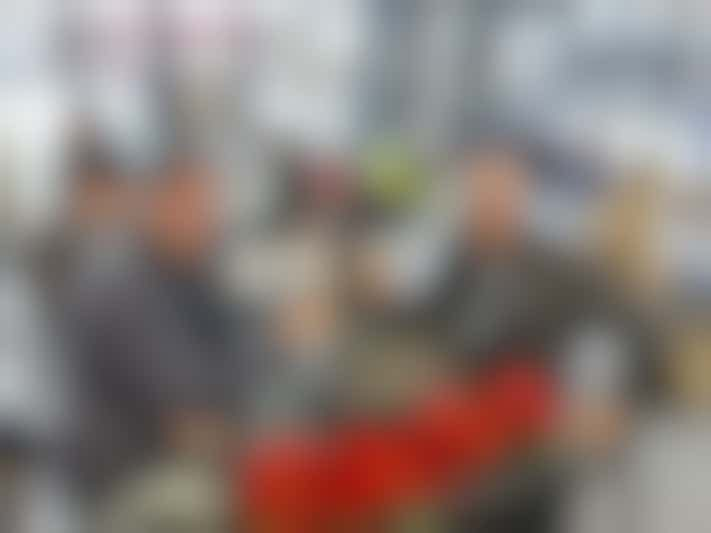 Cheers to Belgian beer in Antwerp (Photo: Jorge Oliver)
To be impressed by Antwerp's handsome architecture, rich history and elegant flair isn't all that surprising. However, upon sailing away from the dock, dad found another less universally embraced reason to love the Belgian city.
Antwerp is Europe's second largest port (after Rotterdam) and the interminable industrial infrastructure unfolding before his eyes left him mouth agape and firmly planted on the Sun Deck. He readily admitted that it wasn't necessarily a pretty sight (indeed, other than crew members doing their job, he was the only soul on the top deck). But the scale was astonishing to him.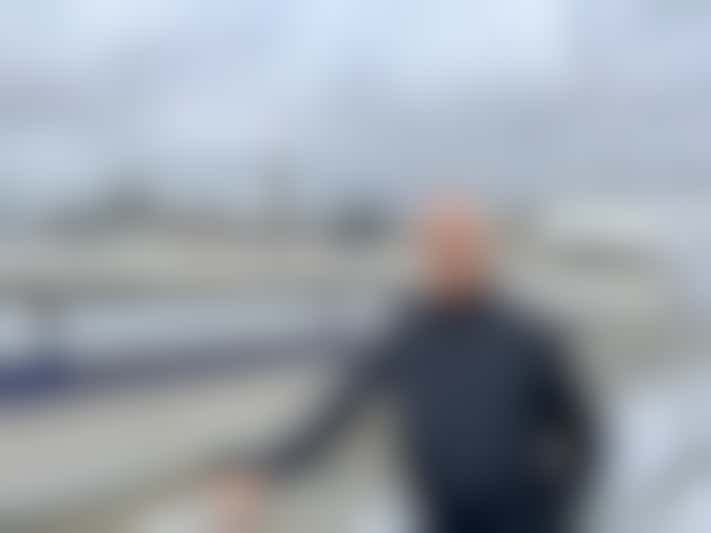 Leaving Antwerp on Emerald Luna... with a hint of sadness (Photo: Jorge Oliver)
In what became a nightly ritual, he would call my mother after dinner to rattle off the highlights of the day. His feverish ramblings bordered on incoherent, as it seemed that the slideshow of information in his brain played at a faster pace than his words could translate. But every conversation ended with him urging my mother to go on a river cruise with him (The museums! The food! The architecture!), convinced that she would love the experience.