Wildlife is Glacier Bay's Other Superstar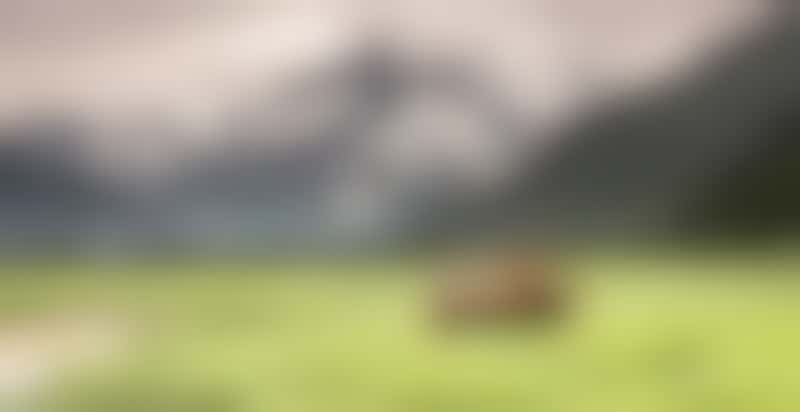 Glaciers might be the marquee star of the show at this national park, but the supporting cast of characters is no less worthy of your time. The rich panoply of wildlife in Glacier Bay is not always center stage, but astute cruisers can spot them in the wings. As with the ice, it pays to be outside on the outer decks, says Steve Schaller, another supervisory park ranger who has worked at Glacier Bay for the past 10 summers.
"I like areas on the ship where there's no glass in front of me," Schaller explains. "I like to photograph wildlife, and it's much better without glass. Most ships have a promenade deck, so you're more sheltered, and I like areas where you have access to both sides of the ship, so you can move back and forth."
The wildlife you might spot will depend on the month you are visiting, Schaller says. "We tend to see mountain goats more in the early cruise season when it's cooler out and they're in a spot where it's easier to spot them but as the season progresses, they migrate away. In May and June, they've just had their kids -- the kids aren't yet strong enough to migrate, but as the summer progresses they will.
"In the early summer, the bears are right out of hibernation, so they're very hungry, more migratory, grazing on grasses. But, into the summer the salmon start returning to the streams just north and south of Gloomy Knob, on the east side of the bay, so that's a good place to watch for bears. Also in Tarr Inlet and at Russell Island -- the ships will slow down going through these areas. We've seen bears all the way up at Grand Pacific Glacier, in a tidal stream on the right side of the glacier. There's really good salmon runs here in August and September.
"We rarely see moose from cruise ships, so I'm always delighted when we do," Schaller adds. Moose eat willow, cottonwood and alder, "so those forests are the best place to look for them."
Johns Hopkins Glacier is off limits to cruise ships for most of the summer, as harbor seals use the icebergs to give birth to their pups and the park service wants to minimize any disturbance. But, harbor seals are often found in front of Margerie Glacier and eagle eyes -- and long lenses -- can usually spot playful sea otters that frequent these waters, usually floating on their back and often with a baby resting on their stomach. Cuteness embodied!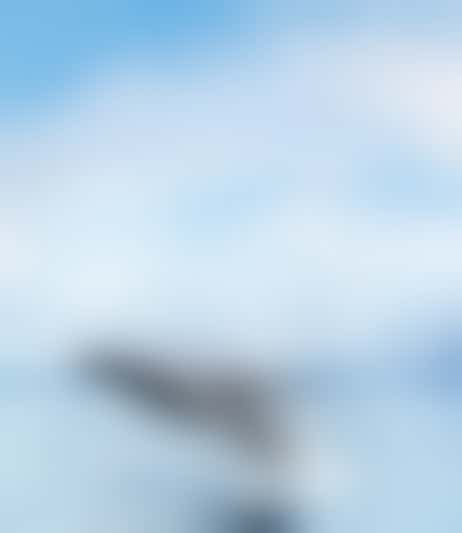 Of course, whales are high on the list for cruisers, and Glacier Bay can yield lots of sightings. But, I've had cruises where few showed up (for me), and while aboard Sapphire Princess I counted dozens of flukes and breaches as we exited the bay. Although whales do venture up to the northern parts of the bay, they are most common near the mouth of the bay, the richest feeding grounds.
"Most abundant are humpbacks," Schaller says. "They're seen along the Sitakaday Narrows, really productive waters in terms of zooplankton, which is fed upon by the smaller schooling fish. Killer whale or, as I prefer, orca, are less commonly seen, but it's a matter of luck. They travel the entire bay and will go all the way up to Johns Hopkins, where they feed on harbor seals and their pups and other marine mammals. Minke whale are very sporadic."
Schaller highly recommends having binoculars for your day in Glacier Bay, and although blue skies are always nice for cruising in Alaska, he says animal sightings may be less common on sunny days. "We get a lot of our observations on overcast days. There's more wildlife, probably because the terrestrial animals are less likely to come out on sunny, warmer days.
"They are walking around in fur suits," he says, laughing.
And, if you get lucky and are visiting the park on a clear day, ask one of the rangers to help you spot Mount Fairweather as you head south to the mouth of the bay. Once, when I was aboard a cruise on Holland America Line's Oosterdam, the summit was briefly revealed -- an unforgettable sight. The massive, 15,300-foot peak sits at the northwestern corner of Glacier Bay, seducing the Pacific Ocean's clouds and moisture and serving as a beacon for one of the tallest coastal mountain range in the world -- and for one of the world's great natural areas.
---
A native of San Diego, David Swanson has been awed by Alaska on more than 10 separate trips, including land-based journeys, one of which ventured north of the Arctic Circle. His writing and photography has been featured in the pages of National Geographic Traveler, American Way, and the Los Angeles Times for more than 20 years, and he has served on the board of directors for the Society of American Travel Writers since 2009.
---
Discover why cruising is the best way to experience Alaksa!
7 Reasons to Cruise Holland America in Alaska

Experiencing Alaska's Lodges

Holland America Line Land+Sea Journey

Come on a Princess Cruisetour with Cruise Critic

Experience the Unique Yukon on a Land+Sea Journey