8. Get creative with your gear.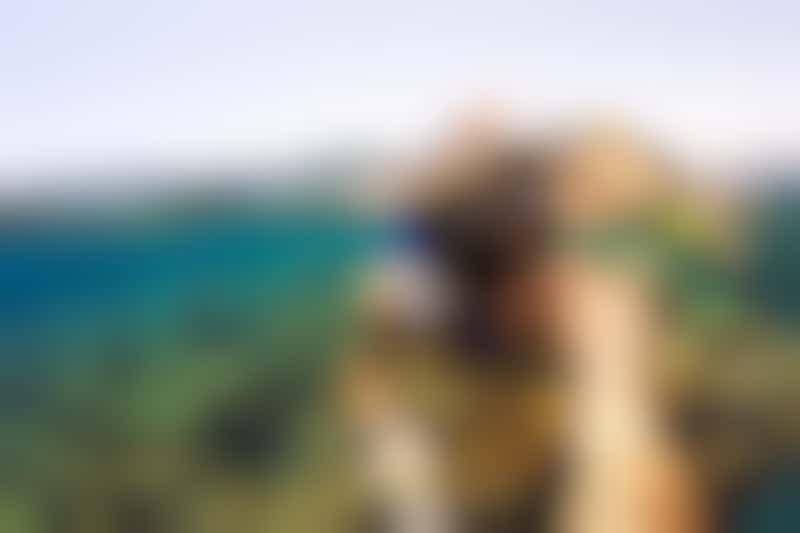 Snorkeler taking an underwater photo (Photo: Artush/Shutterstock.com)
Atkin explains: "I always tried to find a different way of shooting ships. I had an assignment on Cunard's [now-retired] Queen Elizabeth 2, so I practiced for two months with an industrial military-style kite on which I suspended a camera. So, I took it on QE2 [with approval from legendary Cunard master, Captain Wright] and launched it from the helipad. I took a bunch of overheads from 400 feet up, then reeled it in so I could launch it from a different perspective. Anyway, I got it up again ... when the wind stiffened unexpectedly ... and all of a sudden a 30-knot gust took the device out of control. Soon the braking mechanism began to smoke and fire was pouring forth. In the process of frantically trying to stop it, I fractured my wrist. The rogue kite couldn't be stopped, so we had to cut the line. They set my wrist in sick bay, and later that night, a formal evening, a steward came to my room to tie on my bow-tie ('No clip-ons, sir. This is Cunard.') The pictures weren't the greatest, but 'because of what I went through' -- on Friday the 13th while cruising the Bermuda triangle, no less -- the Times ran the kite shots."
Although cruise lines prohibit passengers from bringing kites and drones onboard, there are plenty of other unique ways to shoot cruise ships. One of the most popular is with a GoPro. These small, compact devices are designed to capture high-quality action footage, including under water.
Another toy you might want to consider incorporating into your photography routine is the selfie stick, an adjustable-extension rod that can be attached to your camera, GoPro or phone. Selfie sticks are especially useful for taking pictures from hard-to-reach areas -- such as capturing a side view of the ship from your balcony. They're also great for high overhead shots, worm's-eye views or other unique angles. Just remember to use them respectfully in public settings, so you don't obstruct anyone else's view.