Pore over the website of any outfit in the Caribbean offering adrenaline-pumping shore excursions, like zipline courses, all-terrain vehicle tours or scuba diving, and you'll find very little information about safety. Call up your cruise line to ask if an excursion is safe, and you'll likely get a positive, yet risk-averted response.
Should you be concerned? Thousands of cruise passengers participate in active shore excursions without incident every year. They can be exhilarating and educational, allowing you to explore a port's natural settings in a different way.
But minor and major accidents do occur, and a few high-profile accidental deaths have given some travelers even greater pause. Among them are six people who died due to a floatplane collision in Alaska in 2019, a 60-year-old Celebrity Cruises passenger who died during a parasailing excursion in St. Thomas in November 2011 and a Carnival Cruise Lines passenger who drowned while river tubing in a Belizean cave in September 2008.
We're not suggesting that you should suppress the daredevil that lives within. Just be smart about how you select your activities and operators. You can have a great time and stay safe by following these tips.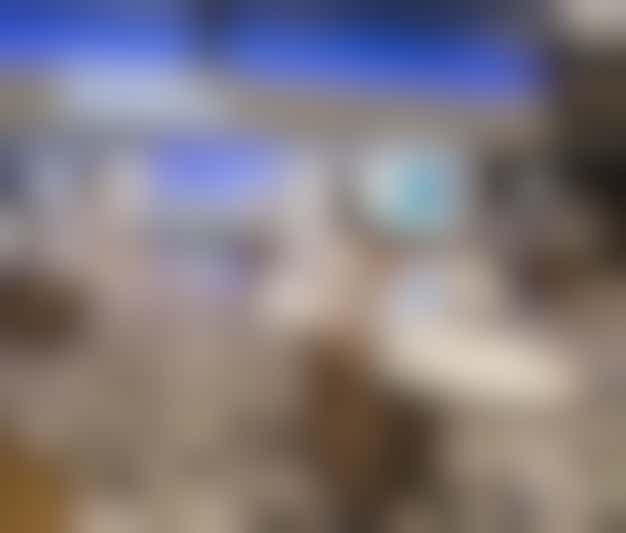 Shore Excursion Purchasing Stations Onboard Royal Caribbean (Photo: Royal Caribbean International)
1. Book an excursion through a cruise line, rather than on your own.
Cruise lines thoroughly investigate the tour operators they do business with. They conduct independent background checks, evaluations of safety and maintenance records, interviews with local authorities and onsite inspections (some of which are undercover).
"We've vetted them out, we know they're insured, we go through the inspections and we know they're licensed," said a spokesman for Royal Caribbean, Celebrity and Azamara about the operators those lines employ. "We have all of that in check before we send anyone on a tour."
So, when your cruise line suggests you avoid independent tour operators, it's not just because they're trying to earn an extra buck; it's because they know for certain their operators are legit. That's not to say accidents don't happen on cruise-sponsored excursions -- or that independent operators are less safe. But you at least gain more peace of mind knowing an official authority did its due diligence on your behalf.
2. If you plan to book an independent tour, research it thoroughly in advance.
There's no need to moonlight as a private investigator to determine if you're dealing with a company that takes safety seriously. You can learn a lot about the operations by how the staff answers a few key questions. For example: How often is the equipment tested and replaced? How are staff members trained? What is the company's current insurance coverage?
For example, we asked Joe Sprague, CEO of Wings Airways, which offers flightseeing tours, what his company does to promote passenger safety. "The most important thing we do is maintain high levels of pilot experience," he told Cruise Critic. "We have very little turnover in pilot ranks." When the company does hire, it looks for pilots with floatplane and Alaska flying experience.
Wings Airways keeps its fleet of small aircraft limited to one type of plane and its tours, whether simply flightseeing or flights to a remote lodge, to one flight route. With such standardization, pilots and mechanics become experts in what they do. Planes get thorough inspections after every 100 hours of flight time. The company uses weather cameras and other technology to monitor that flying conditions are safe and cancel if there might be a problem.
That's the sort of forthcoming and specific information you should expect to receive from any operator.
Other places to independently seek out solid information about your tour company include: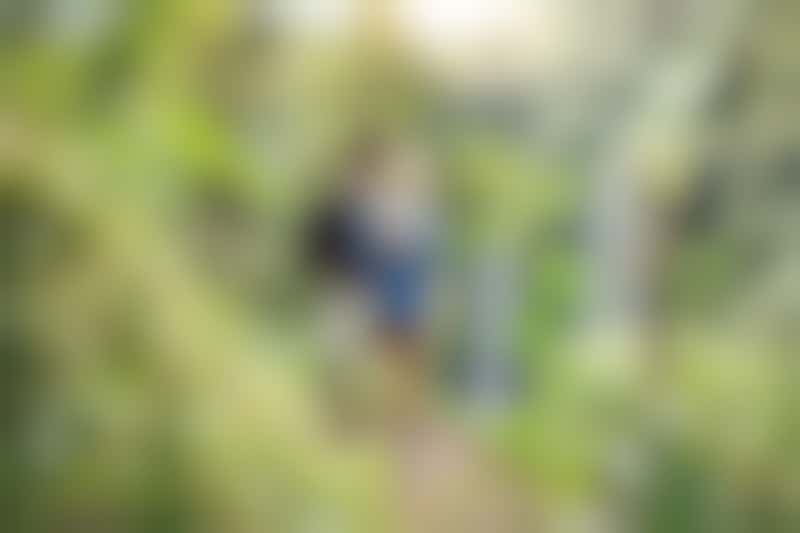 Couple Hiking in the Amazon, Overlooking Waterfall (Photo: Jacob Lund/Shutterstock)
3. Read reviews by past participants.
Hundreds of thrill-seekers using Cruise Critic's message boards report very honestly on all aspects of shore excursions, including questions of safety.
"Be careful of the hot engine on the sides," member dmarie21 wrote after her ATV excursion in Belize, in response to another member's query about the activity. "They warned us not to touch them with our legs, but I went over a bump and my calf got burned."
It's also a good place to ask others for recommendations based on your specific situation or limitations. Member pll wondered if it was safe to snuba if you're pregnant. (Consensus from the respondents? No, even though she said her doctor told her yes.) Member IndyCanard described the safety procedures of a Puerto Vallarta zipline excursion in great detail to allay the concerns of another member, who had a fear of heights.
Cruise Critic's sister site TripAdvisor is another great place to look up reviews and ask questions about independent operators.
4. Be honest with yourself about your limitations.
You're in a foreign country about to do an activity you may never have tried before. This isn't the time to be macho. Know what you're capable of, and be honest about it with yourself and with your travel companions.
Don't push yourself to go on a moderately strenuous hike if you get short of breath. Ask for a snorkel vest to help you stay afloat if you're not a confident swimmer. Say "no thanks" to a submersible submarine ride if you're claustrophobic.
Member FAD -- a self-admitted "out-of-shape senior citizen" -- had the right idea by going to the Cruise Critic message boards to request suggestions for easygoing snorkeling sites in the Caribbean. With that attitude, she will find a level of activity that is both fun and safe for her; we urge you to do the same.
5. Don't book active excursions from touts standing outside the port unless you've done research in advance.
Standing in a crowded port and listening to a well-honed sales pitch, do you really think you have the opportunity to know if the outfit is licensed and insured? It's highly doubtful -- you'd probably just be told what the tout thinks you want to hear.
We're not knocking these tours; many of them are fully licensed and insured and probably have good safety records. There's just no way for you to independently verify that on the spot. So, if your plan is to seek out an excursion right off the boat, you should do some research before your trip, says Peter E. Tarlow, an international travel security consultant.
"It takes very little effort," Tarlow says, "to write an email to the local tourism office and say, 'I'll be in St. Whatever on such-and-such a day. If I want to take a shore excursion when I get off the ship, who should I go with?' They don't want anything to happen to you, so they're prepared to give you accurate information."
And, if you haven't done any advanced research? Tarlow strongly suggests you forgo an excursion. Hit the beach, do some souvenir shopping, stroll around town or take in some cultural attractions; you can have a great day in port on your own without a tour.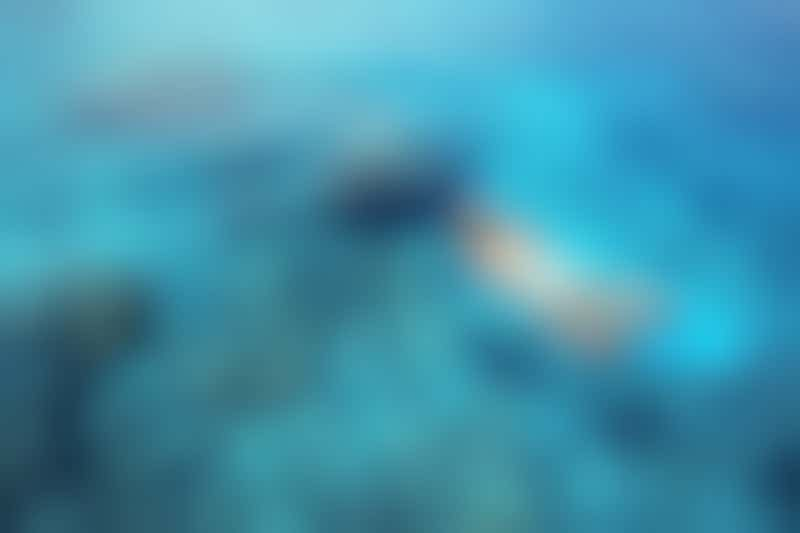 Woman Snorkeling in the Open Clear Blue Waters (Photo: Dudarev Mikhail/Shutterstock)
6. Choose small-group excursions.
Activities in which the number of participants is limited afford you greater access to guides and more personalized attention, which increases your safety.
"As a provider of small-group excursions, we absolutely feel that they are safer," says John Frederick of EPIC Divers in Grand Cayman. "Cayman Islands Tourism stipulates not more than 10 certified divers per dive instructor or dive master in the water, but we like to ensure that our ratios are much better than that. In addition, we always have a member of staff on the boat to ensure safety of the guests underwater and to monitor the situation on the surface. We feel that the 10-to-1 ratio is VERY safe and anything above that in other places is probably not a good idea."
But not all destinations and tour types have mandated standards for how many participants should be on a particular excursion, or for participant-to-guide ratios. If you're researching independent operators, be sure to ask about numbers and ratios because that will help you determine which company you feel safest in choosing.
7. Monitor weather and sea conditions yourself.
Good tour operators will be doing the same thing, but independently evaluating the weather, tides and other conditions can give you peace of mind before embarking on an active, outdoor tour. Water was running high in the days before the Carnival passenger drowned in the cave river in Belize; the same excursion was, in fact, canceled in the days prior. High winds are suspected to be a factor in the parasailing accident in St. Thomas.
Some excursions run rain or shine. If you don't feel safe doing a hike through a rainforest on the morning after a night of downpours for fear of slipping on wet rocks, or if you're concerned about snorkeling in rough seas, follow your instincts and don't go.
8. Pay attention during the safety talk.
And don't just do it in an effort to prevent catastrophic injury. Tune in to make sure you learn how to ride the bumps during an ATV tour so that you don't land a back injury, or to make sure you don't scrape your leg on coral while snorkeling and end up with a nasty infection. Frederick says that for his tours it's important that divers also pay attention to boat safety guidelines and always stay seated when approaching a dock. It would be foolish to only concentrate on underwater diving safety and then get injured by a fall if standing during docking procedures.
The key is to, of course, avoid major accidents but also to avoid any discomfort that could affect the remainder of your cruise or lead to lingering health problems. Plus, you'll likely have more fun if you listen to the guides' tips on what to do and what not to do when trying a new activity, like snuba or horseback riding.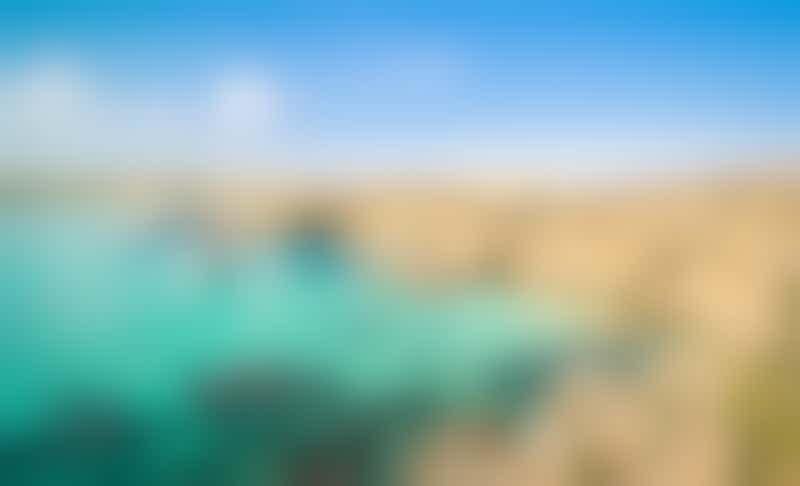 People Snorkeling in the Blue Lagoon in Comino Island, the Mediterranean Natural Wonder in the Beautiful Malta (Photo: View Apart/Shutterstock)
9. When all else fails, go with your gut.
If you're signing up to leave terra firma, there is always a chance something could happen. Heck, there's risk on solid land, too. So if something doesn't feel right, don't do it. What's the worst that could happen -- you write off 79 bucks? It's a lot of money, but it's not worth risking your health for cash in your pocket.
And, actually, depending on the type of tour and the destination, the cruise line may even grant you a refund if you cancel with ample notice (usually 24 hours) if you're at all concerned about your ability to safely participate in an excursion -- your bum knee started acting up, for example. You just need to ask.
"If someone voices any health or injury concern, there is not even a debate about [canceling your reservation and issuing a refund]," a Royal Caribbean spokesman said. "We err on the side of caution, especially if they come to us for advice."