Tip 1. Prioritize
Unless you're on an extremely small ship, or you plan to spend your days endlessly circling the decks, chances are it will be physically impossible to take part in everything your short cruise has to offer. It's like trying to cover the Louvre in an hour.
Instead, narrow down what's most important to you while you're onboard: Is it dining? Entertainment? Getting a tan? Once you know what your vacation goal is, so to speak, you can begin focusing on how (and where) to spend your limited time. It might help to frame the trip as a sampler cruise, where you're simply getting a better picture of what you'll want to see and where you'll want to sail on your next, longer cruise.
Tip 2. Plan Ahead
Having every moment of a short cruise planned out can quickly suck the fun from it, but having expectations that aren't met can mean disappointment and even regret. If you're only onboard a ship for a few nights and you've been dying to eat at the steakhouse, get a spa treatment or see the latest theater show, make a reservation -- the earlier the better.
Having set plans for a shorter sailing not only gives you special things to look forward to, but also creates a peace of mind that you'll get to experience the few elements that make the top of your cruise vacation list. An advance reservation also means a little extra time for relaxation -- you can grab a drink and not worry about running to the reservation desk the moment you step foot onboard.
Learn what each cruise line will let you book in advance. Find a Cruise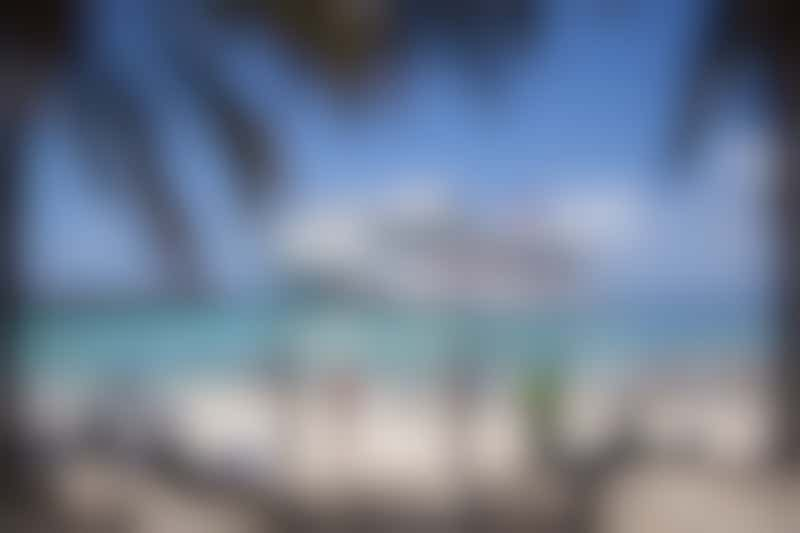 Carnival Sunshine in Grand Turk (Photo: Cruise Critic)
Tip 3. Be Flexible
With so few days onboard, your best chance for a successful sailing is flexibility. Show times change, dining rooms fill up, even ports are sometimes skipped -- if you let every hang-up get to you, you're not making the most of your cruise. Once I was seasick for an entire four-day sailing, and we couldn't tender to the line's private island, but I felt better on the last day and really enjoyed the time in port.
You have to focus on the best experiences you can have despite unpredictable weather and potential hiccups. With so many activities onboard and onshore, you can always find something fun to do, even if it's not your first choice.
Tip 4. Strategize Sleeping and Eating
It's easy to want to do it all on a three-day cruise -- party all night and then tour all day -- but unless you have amazing stamina (or a vacation planned to follow your cruise), you're not going to pull it off. If you have an early shore excursion or a long day planned in port, make sure you get some sleep. Music may be playing well into the night, but you might not stay awake on your anticipated port tour if you're burning the midnight oil.
On the flip side, if late nights are important to you, book afternoon-only tours or plan for a leisurely day on your own in port. Take the same approach to dining. If a fine meal is the highlight of a cruise, plan your meals so time in port won't disrupt them. Or, if you want to make sure you hit all the shows and onboard entertainment, consider skipping the main dining room for faster buffet meals or room service.
Tip 5. Stay Onboard
If ports are part of the reason you booked the cruise, certainly make sure you spend some time there. However, it may be worth considering that more time wandering ashore means less time relaxing onboard.
If you want to do more on the ship, consider spending a half day in your port of call rather than the entire time. This may mean being able to grab lunch in a venue you might not have gotten to otherwise, or catching a once-a-cruise event. Skipping a port altogether may equate to less hassle, with no need to stand in long queues to embark or debark the ship or waste time wandering around lost in a foreign destination.
This is an especially good option if you've visited the port before and don't feel like you're missing out. In addition to having more time for onboard fun, there are perks to staying on the cruise ship when most of the passengers are off: spa specials, your pick of loungers by the pool and fewer crowds in general.
Just what can you do onboard? Read our guide to onboard activities.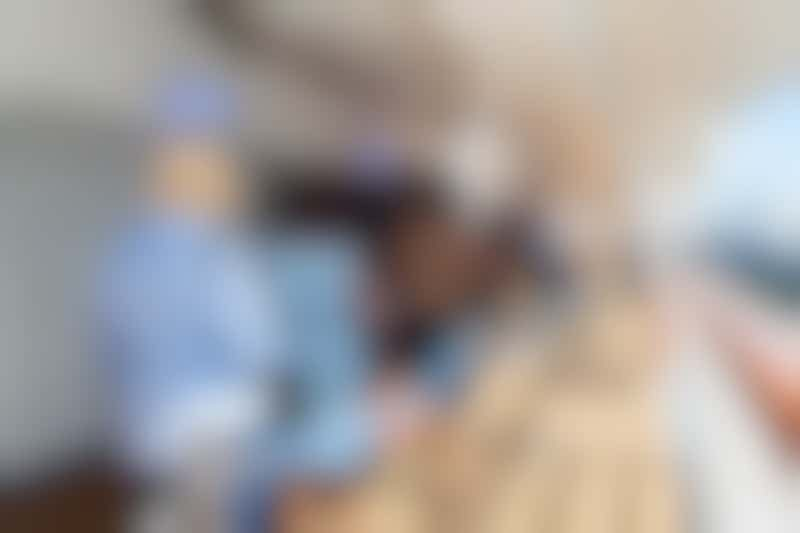 Passengers boarding Carnival Splendor (Photo: Cruise Critic)
Tip 6. Arrive Early/Stay Late
Arriving the morning of a cruise and heading out right after may seem routine for repeat cruisers, but on a short sailing, you want to maximize your time onboard at all costs. Consider booking a hotel nearby and arriving the day before you sail. Spending the night in port allows you to arrive as early as possible for boarding. Those precious extra few hours onboard give you time to get orientated and still be the first one in the hot tub.
On the other end of your cruise, consider booking an evening flight or a post-cruise hotel room -- you can saunter off the ship at your leisure (enjoying one last breakfast onboard and possibly some extra sleep in your cozy cruise bed) and spend some time seeing the city and enjoying the last dregs of your vacation before you head home. Being one of the first to embark and last to debark means taking full advantage of that time onboard.
Read more tips for making the most of your first day onboard.
Tip 7. Don't Expect to Pack Light
If you've got day clothes, evening clothes, gym clothes, swim clothes and, possibly, costumes, you're not likely going to pack any lighter for a short cruise than a long one. Embrace it! Going away for only three days means you can fit three times as much into your suitcase, right? Just because you're heading out on a short cruise doesn't mean you need to bring just a backpack. If you're traveling with a family, it might not feel like you're packing for fewer days at all.
Also keep in mind that a lot of theme cruises are short sailings, so be sure to not only pack for the cruise, but the theme (wigs, concert gear, you name it).
For the lowdown on what to bring, read our cruise packing primer.
Tip 8. Study Up
Deck plans, websites, reviews, apps, the Cruise Critic message boards -- there are so many resources at your disposal before you even step foot onboard that you could probably memorize the layout of your cabin before you ever see it. Do your research in advance so you know if there are special events or parties that you don't want to miss. Try to familiarize yourself with the basic layout of the ship as soon as possible so you don't waste a ton of time being lost (heading forward when you're supposed to be aft wastes precious time).
Read your cruise planner daily -- times and events change and you don't want to miss something because you didn't know it was happening. On a short cruise, you might not get the chance again.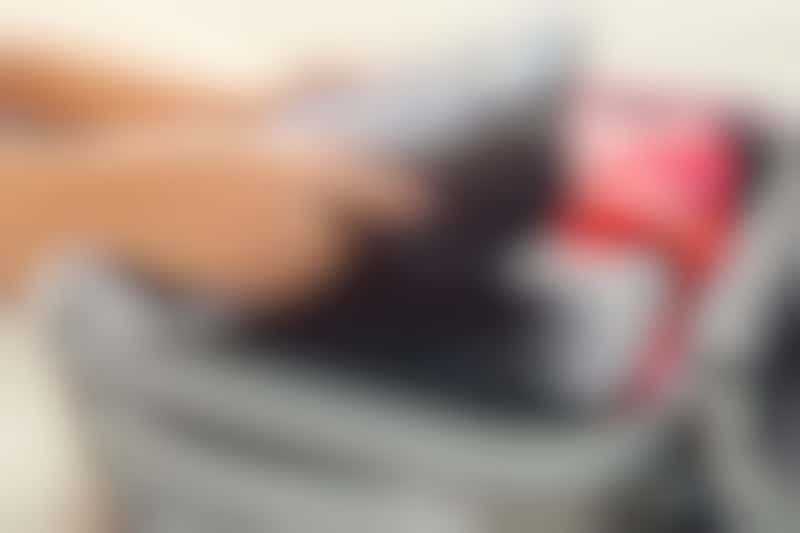 Woman packing her vacation carry-on (Photo: Emily frost/Shutterstock.com)
Tip 9. Pack Your Carry-on Wisely
Many use their carry-on as an afterthought -- a place for extra things. If you want to cruise smart and you're working within a short timeframe, pack that carry-on with purpose.
Throw swimsuits and workout clothes -- anything you'll need as soon as you get onboard -- in your carry-on so you can get right into the action. Don't sit around waiting for your cabin to open. Take the kids for a swim, hit the gym or simply soak up some sun in a shorts and a T-shirt rather than your travel sweats. Having what you need to enjoy those valuable first hours means you won't care about your cabin being open until it's time to sleep there.