1. Pick the right ship and itinerary for your family.
A lack of kids' programming or activities can lead to boredom and bad behavior, as can an itinerary with too many sea days, when teens prowl around looking for action. Consider itineraries packed with family-friendly ports of call, and have your kids help pick the tours so they're invested in the choices and, hopefully, more well-behaved on them.
(For some ideas, read about our favorite shore excursions for kids.)
Most mainstream cruise lines have nonstop activities for children, yet all programs are not created equal. They run the gamut from small, personalized programs to those with rowdy teen discos. Some vessels offer evening entertainment you can attend as a family, and others sequester kids in late-night events while parents party about the ship.
Pick the cruise ship with the personality and amenities that best suit your family for the most successful vacation.
Figure out which options will thrill your kids. Mega-ships offering go-kart racing, flying simulators, twisty water slides and surfing lessons will appeal to families with active kids, while cruise lines partnering with branded children's entertainment offer great interactive opportunities for educational fun and character meet-ups.
Keep in mind that luxury lines may only operate youth programs on select sailings. In addition, off-peak sailings may not always have a large enough number of children onboard to entice your young cruisers to hang out in the youth lounges (and sometimes, different age groups are blended together).
To find the cruise line that best matches your family's interests and kids' ages, learn more about family cruise tips and the best cruises for babies, kids and teens.
2. Lay down the law.
Tell your kids what is expected of them. Yes, it's a family vacation, and there will be fun: curfews stretched, unlimited slices of pizza daily and other we-never-do-this-at-home occurrences. But insist that basic good behavior still applies.
No running, pushing, shoving or cursing in public areas. Say please and thank you. No cutting in lines, shouting in the halls or throwing food in the dining rooms.
Then, create consequences.
If you or anyone else catches your progeny misbehaving, let them know what will happen. If your teenage son misses a midnight curfew by two hours, "ground" him the next evening, insisting he stay in the cabin after dinner with no friends visiting.
Locking a beloved electronic gadget in the safe can also go a long way in making a point about expected behavior, especially with younger children.
Kids Playing Ping Pong (Photo: Carnival Cruise Line)
3. Talk about sex, drugs and alcohol.
Cruise vacations can seem like a weeklong party for teens, so warn them about sex, drugs and alcohol. You neither want them endangering themselves nor making a scene in public. Explain to them the risks but also the consequences.
On most ships, the minimum drinking age is 21, but passengers ages 18 and older are permitted in nightclubs. A few ships allow passengers 18 and older to consume alcohol while onboard on select itineraries, with the consent of an accompanying parent and a completed waiver form.
Most ships have strict rules about minors consuming alcohol, along with zero-tolerance regulations when it comes to buying, selling or using drugs.
Which brings us to…
4. Read the cruise rules to the gang in advance of your vacation.
Before you go, make sure you and your family have read your cruise line's code of conduct. Most lines lay out clear guidelines that children should not run or engage in loud or disruptive behavior in public areas. Parents are expected to supervise kids not participating in the youth programs and accompany children in elevators at all times.
Many youth club counselors review expected behavior and safety rules with participants during orientation. Keep in mind that most cruise lines will charge parents or guardians if their minor children damage shipboard property. And make sure your kids know that they will pay you back for any unnecessary fees incurred by them while on vacation.
Most cruise lines also have a teen discipline policy, stipulating that an unruly adolescent will be warned and then given a timeout with his parents notified. If the problem persists, your kid could face suspension or expulsion from organized activities, or in more serious cases, confinement to the stateroom and even removal from the ship at the next port of call.
5. Respect the minimum age policies.
It can be tempting to allow your kids in an adults-only area you want to enjoy, but don't do it -- your fellow passengers will thank you! It's also up to you as parents or guardians to make sure your kids don't venture into areas where they're not allowed to be, whether you're with them or not.
Minimum age policies for fitness centers, spa and solarium use, casinos and nightclubs vary by cruise line so don't assume what was true on one cruise line will apply to another.
In general, passengers under 18 are not allowed to gamble in the casino or frequent onboard nightclubs after hours. Many spas aren't open to children younger than 12, and some reserve that area for adults older than 18. Age restrictions for fitness centers can vary.
6. Avoid mealtime meltdowns.
If you're not sure your kids can sit quietly through a two-hour dining experience, you may want to bring some activities to keep kids busy at the table while waiting for their meals. Coloring and puzzle books and portable game systems with headphones are all quiet distractions.
To reduce whining from hangry children, book the earlier seating or arrive at open-seating dining as soon as dinner begins. If long dinners in nice clothing are too much for your little ones, hit the buffet instead of the formal dining room.
Another option is to ask if children's program staff pick up children from dinner and escort them to the various kids' club activities. Several cruise lines, including Disney and Royal Caribbean, offer this service, which allows parents to have dessert and cappuccino in peace and kids an opportunity to scoot out of a long meal.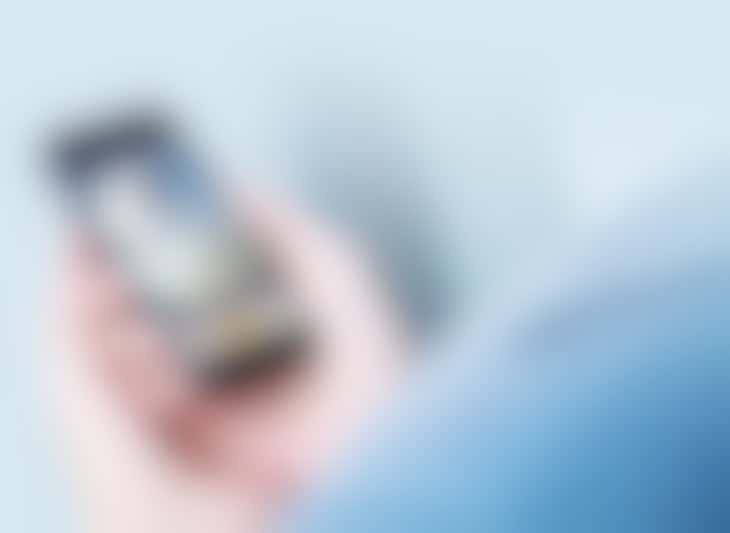 Royal iQ App (Photo: Royal Caribbean International)
7. Keep tabs on free-roaming children.
Cruise Critic Message Board posters often ask fellow passengers about when their child is old enough to roam the ship on his or her own. While this varies depending on the maturity level your kid possesses, most parents are comfortable with 10  or 11 year olds coming and going from the kids' club, sports zone, pizza place or pool with their friends.
Just make sure you set up a meeting point -- your cabin or a specific section of the pool deck -- and insist they check in with you, so you know where they are at all times.
To keep in touch, families can go old school -- leave a note in the cabin or a dry-erase board on your stateroom door -- or consider bringing along a set of walkie-talkies. You can also take advantage of the messenger apps -- available on most of the bigger cruise lines, including Norwegian, Royal Caribbean, Carnival and Disney -- which allow you to communicate throughout the day.
And for safety, remind your children that a cruise ship is like a floating city. Just as you'd caution your kids never to allow strangers into your house when you're not there, or go to the apartment of someone they don't know, insist that the same principles apply to staterooms. For safety's sake, encourage your kids to adhere to the buddy system: Don't go anywhere alone.
Read more about cruise safety rules for kids and general tips for staying safe onboard.
8. Repeat yourself. Often.
Kids need reminders. They're excited, like an adult might be when let loose in a Vegas hotel. So, remind them while you're sitting poolside not to do that cannonball and splash people sunbathing nearby, to use indoor voices on balconies even though, yes, they are technically outside, and to look over their shoulders when going through a door in case they can hold it open for the next person.
9. Be realistic.
Nobody's kids are perfect, and neither are some adult passengers. But clearly stated rules and expectations, as well as frank talks, go a long way toward creating harmony between your family and your shipmates -- and give you a family vacation you remember for the right reasons.