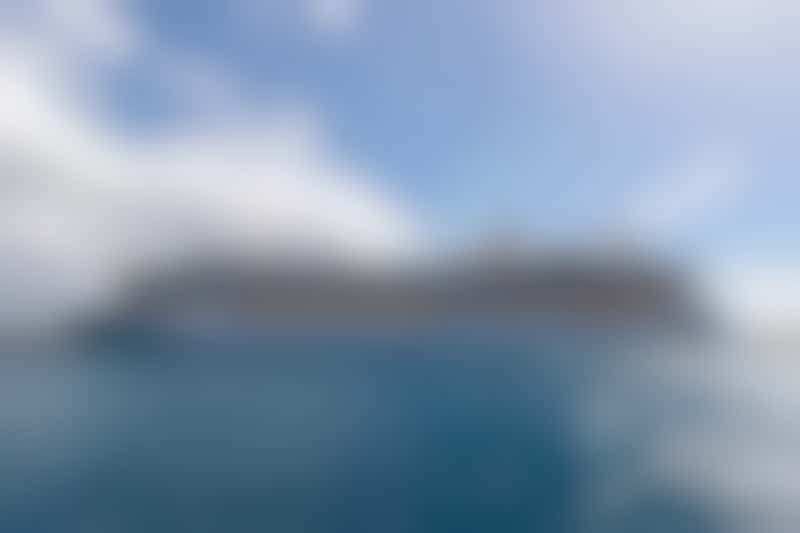 Royal Caribbean's Anthem of the Seas (photo: Cruise Critic)
Craving a new cruise experience? Royal Caribbean's Anthem of the Seas is unlike any other ship based in the United States.
The 4,180-passenger vessel is a game-changer -- replete with fun, innovative features like indoor skydiving, robot bartenders and virtual balconies first introduced on its sister, Quantum of the Seas, which now sails year-round from China. Despite the similarities, Anthem of the Seas is also unique in its own way. (Siblings don't have to share everything!)
Anthem of the Seas offers cruisers the chance to get a taste of the next generation of cruising, with adrenaline-pumping activities, advanced technology (hello, iPad check-in) and seemingly endless dining options. And while sister Quantum is off the radar of most Western travelers, Anthem brings its brand of fun close to home with cruises from Bayonne to Bermuda, the Bahamas, Caribbean, and Canada and New England.
If you like to be on the cutting edge of cruising, here are 10 things you can only do on Anthem of the Seas or Quantum-class ships.
1. Check skydiving off your bucket list.
While you won't have to jump off a plane 13,000 feet in the air, you can challenge yourself with Anthem of the Seas' RipCord by iFly. The skydiving simulator is an enclosed wind tunnel on the top deck that lets daring cruisers -- jumpsuit, goggles and all -- soar up to 23 feet in the air. Once inside, you'll have a total of two minutes with an instructor. Try to hold your balance for a nice view off the back of the ship.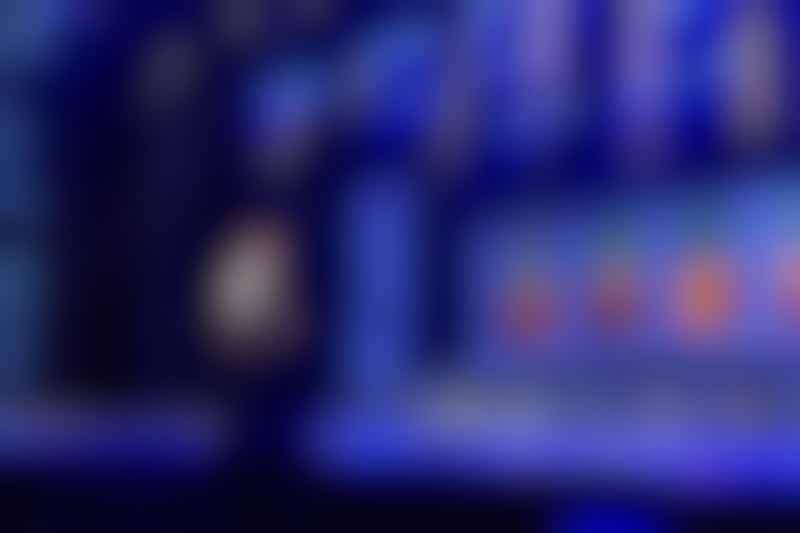 'We Will Rock You' on Anthem of the Seas (photo: Cruise Critic)
2. Rock out to Queen.
If you love rock music and a good show, you'll enjoy the popular Broadway musical "We Will Rock You," offered in Anthem's Royal Theater. For 90 minutes -- and no extra cost -- you can sing and dance along to Queen's greatest hits (plus a few lesser-known songs), while the story of Bohemians seeking to restore the power of rock 'n' roll unfolds.
3. Get "locked up" with fellow cruisers and solve puzzles to escape.
A great way to unleash your competitive side or make new friends, "Escape from the Future" is a free game that teams adult passengers with friends or strangers who must crack codes in order to find a key and "escape the room." The caveat: you only have one hour. Inspired by the land-based game Puzzle Break, it's cruise ship trivia with a twist -- and a fun, brainy alternative to usual pool activities like the world's sexiest man and belly flop competitions.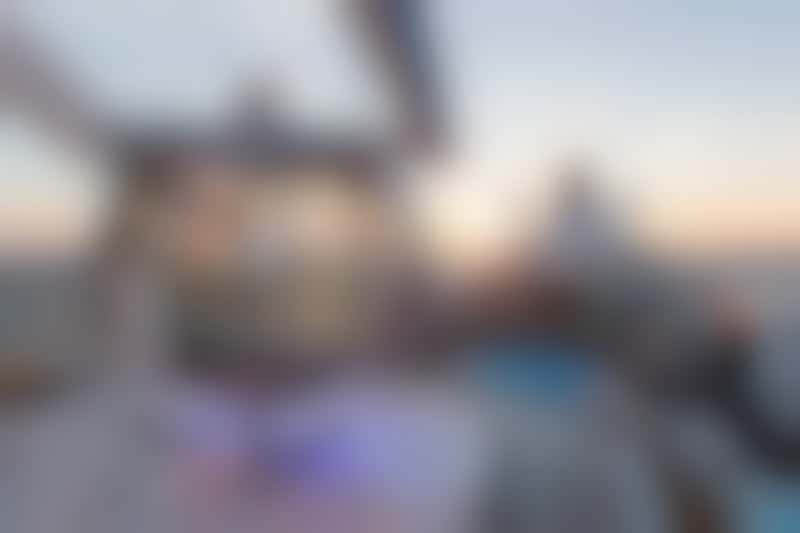 The North Star on Anthem of the Seas (photo: Cruise Critic)
4. See what the ship looks like from 300 feet above sea level.
Don't worry; there's no action-packed task to obtain these views (although, a fear of heights could hinder you). All you have to do is step into the North Star, a glass capsule with a mechanical arm that rises and extends over the side of the ship. Its jewel-like shape provides stunning 360-degree views -- especially on sea days. The ride is free, but we encourage you to reserve your spot early.
5. Order drinks from a robot bartender.
Makr Shakr is a bartending robot at Anthem of the Seas' Bionic Bar. Once you place an order via tablet, the mechanical arm will mix your drink using a shaker, pour it into a cup and serve you. Bear in mind: It's not much of a talker and can't offer you personal advice...although, it is a great listener.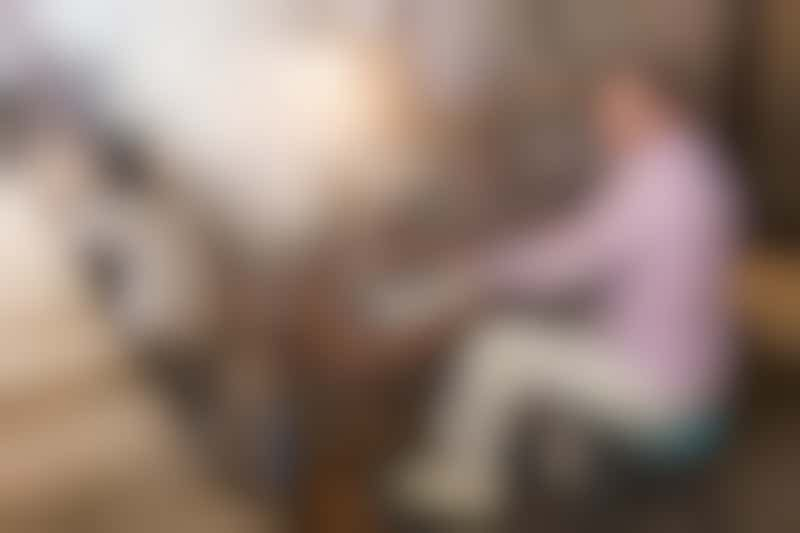 Anthem of the Seas' stowaway piano player. (photo: Cruise Critic)
6. Catch an impromptu piano performance… inside the elevator.
Keep your eyes are peeled or luck into being in the right place at the right time, and you might encounter Anthem of the Seas' stowaway piano player. The performer stealthily moves around the ship to "avoid getting caught," bringing his piano with him wherever he goes. If you spot him in an elevator, stairwell or other undisclosed area, stick around; the music and laughter are infectious.
7. Ride bumper cars.
Only on Quantum-class ships can you unleash your inner kid at the SeaPlex shipboard amusement park. The multi-purpose SeaPlex offers two decks of recreational activities, like roller skating and bumper cars, as well as a food truck and floating DJ booth. You also can swing through the air with trapeze lessons or hang out at one of the upstairs lounges, stocked with Xbox video games, air hockey and more.
8. Pair real American craft beer with celebrity chef dishes.
Michael's Genuine Pub is not only the first American gastropub at sea, but it's also led by James Beard Award-winning chef Michael Schwartz. Akin to your local neighborhood bar, Michael's serves up American craft beer and local brews -- both on tap and bottled -- as well as sumptuous bites like falafel, organic ricotta crostini and slow-roasted pork sliders.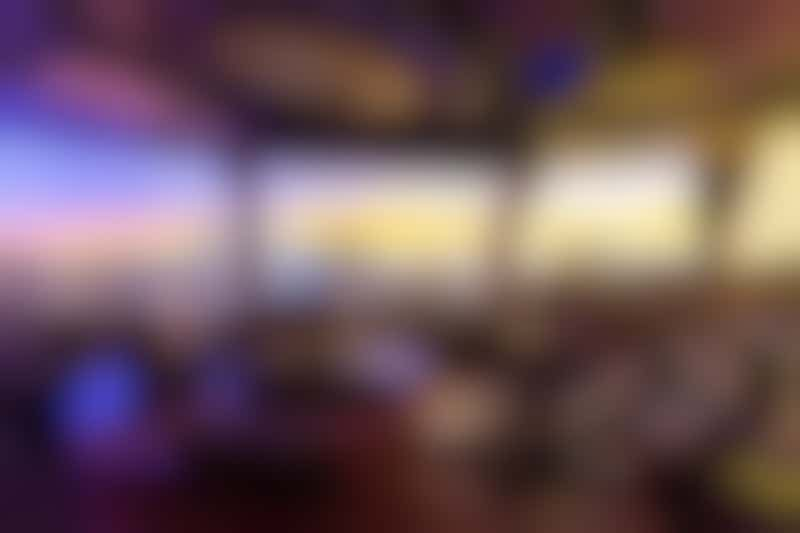 Virtual symphony at Two70. (photo: Cruise Critic)
9. Watch a virtual symphony over crafted cocktails.
Located in Two70, Vistarama is Anthem of the Seas' version of an IMAX theater. The high-tech venue's video-projection screens set the stage for the virtual symphony -- which features performances by the American Philharmonic Orchestra. Two70 also hosts live acts; one of the main shows, Spectra's Cabaret, blends performances by aerialists, singers and dancers with digital imagery with the help of six "dancing" robot screens. Grab a crafted cocktail from the venue's ice bar, and enjoy the spectacle.
.embed-container { position: relative; padding-bottom: 56.25%; height: 0; overflow: hidden; max-width: 100%; } .embed-container iframe, .embed-container object, .embed-container embed { position: absolute; top: 0; left: 0; width: 100%; height: 100%; }
Explore Anthem of the Seas Cruises