Mt. Fuji in Japan (Photo: lkunl/Shutterstock.com)
Japan's unique blend of beaches, mountains and temples -- served with lashings of sushi and shopping -- has made it one of the world's hottest holiday destinations. And the good news is that cruise lines are catching on. There's more on offer to this high-tech country than ever before, with most of the big lines offering sailings here, including Royal Caribbean International, Princess Cruises, Norwegian Cruise Line, Celebrity Cruises, Holland America Line, Costa Cruises and Cunard Line.
Seabourn, Silversea and Ponant all have smaller ships sailing the region and this is where there's been the biggest change, with an increase in more intimate voyages offering longer stays in port. Regent Seven Seas and Oceania offer three-day pre- or post-cruise land tours in Tokyo. Tauck includes two nights in Tokyo and three in Kyoto as part of its program. And in 2019 both Crystal and Azamara will offer immersive overnights as part of their country-intensive itineraries.
Here are nine reasons why you should book a cruise to the land of the rising sun right now:
1. A Foodie's Dream
Love eating Japanese? Well, you'll love it even more in Japan. Nothing beats savoring a country's delicacies on its home turf, none more so than in Japan, where the real deal tastes tons better than back at home. Yes, the country's topflight sushi restaurants are a memorable event (dinner can set you back upwards of $100 per person) but you can just as easily (and tastily) pick up sushi fit for a prince -- but priced for a pauper -- from a local fish market. Plus, there are plentiful no-frills eateries that dish up steaming bowls of noodles for around $6. Indeed, one of the best bowls of ramen we tasted cost $5 and was served on a ferry. There are endless regional specialties to try, from black pork skewers to castella cake (a Nagasaki specialty) to shochu, a potent southern tipple made from distilled sweet potato. And don't forget the sake and ever-popular local whiskies. Some brands of both types of spirits are so refined that they're now offered as an alternative to wine in top restaurants worldwide.
2. Japan is Cheap
Yes, you read that right. Everyone says it's really expensive, but we're here to quell that myth. Sure, you can splurge on designer shopping and Michelin-starred cuisine -- just like in any major city around the world -- but the reality is that day-to-day living in Japan is surprisingly reasonable. Not only can you eat cheaply, you can travel cheaply, too. Subway fares cost just over $1 a journey. Train fares are also great value, with hourlong journeys averaging $5. Japanese public transport is excellent and straightforward to navigate, which means that you can take yourself off on a day trip to a museum or castle (entry fees are pleasingly low) for next to nothing.
3. Bucket List-Worthy Experiences
Where else in the world can you sit on a tatami mat for a traditional tea ceremony, meditate in a temple with a Buddhist monk or eat the most exotic-looking lunch while cross-legged on the floor around a table? Nothing in Japan is how it would be at home and that's part of its appeal. Although, don't worry, if a regular chair at a regular-height table is what you'd prefer then that can be arranged too! The range of excursions offered by cruise lines is varied and unique. Take a bath in hot volcanic sand, watch a sumo-wrestling demonstration or be entertained by a geisha for a few hours -- she might even teach you how to dance or offer a makeover experience. Or visit a hot spring where you can eat eggs cooked using nothing more than geo-thermal heat. Speaking of which…
4. Japanese Onsen
Japan is famed for its natural hot springs, or onsen. There are thousands of them scattered across the archipelago and the Japanese like nothing more than to soak in them. Locals prefer to soak naked, in single-sex baths. Several cruise liners stop in destinations with onsen and while it might feel weird to jump in a tub with a bunch of strangers completely naked, it's worth taking the plunge -- you'll remember the experience for the rest of your life! Not only will the minerals turn your skin silky-smooth, but onsen have multiple physiological and mental health benefits, improving circulation, digestion, muscular pain, blood pressure and more.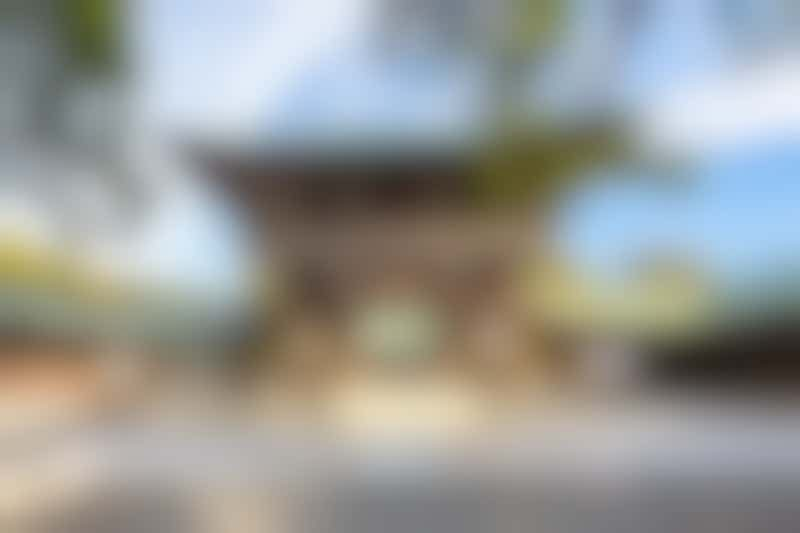 The Meiji Shrine in Tokyo (Photo: Nattee Chalermtiragool/Shutterstock.com)
5. History, Past and Present
From shoguns to samurai to emperors, Japan's history is rich and fascinating and permeates the walls of its ancient temples, shrines and castles. Not to miss are the 15th-century donjon in Inuyama (one of the country's oldest castles), which can be visited from the popular cruise port of Nagoya and the Meiji Shrine in Tokyo with its botanical garden. And let's not forget Japan's more recent, poignant history. Many cruise ships stop in either Hiroshima or Nagasaki, where the museums are a stark reminder of why the world should never again witness the explosion of an atomic bomb.
6. Unparalleled Variety
Japan really does have it all: exotic beaches, mountains, stately homes with gardens, active volcanoes and wildlife. In Kagoshima, a city on Japan's southern tip, you can experience all of these things in one day. Moreover, Japan's got great shopping -- arguably some of the best shopping in the world. From Tokyo's swish department stores to an array of independent designers to colorful markets, you can pick up silk kimonos, authentic Japanese crackers and T-shirts covered with writing you can't understand! There are also some great vintage finds to be had, if that's your thing. Top tip: Haggling is a complete no-no.
7. It's the Perfect Excuse for a Pre- or Post-Cruise Stay
While cruising around Japan is a great way to take in as many different places as possible without any language barrier, several ports will have you clamoring to stay longer. Kyoto, with its ancient UNESCO World Heritage Sites (there are 17 in total) is one such place. Tokyo is another, where an extended stay leaves time to ride the subway, visit temples, shop till you drop and even climb Mount Fuji. Or you could just spend a day riding a bullet train -- which, when in Japan, is a must-try experience.
8. Year-Round Gems
Different experiences can be enjoyed at different times of year while cruising around Japan. There's the country's famous cherry blossom season in April and new for 2018 is Princess Cruises' autumn 'Fall Foliage' voyage. July brings Aomori's Nebuta Festival with its daily parade of giant lantern floats and the Kumano Fireworks Festival sets Japan alight in August. And as winter draws in, nothing beats soaking in an outdoor onsen overlooked by snow-coated mountains. Heaven!
9. Japan Offers Good, Clean Fun
Japan is one of the cleanest countries in the world, with its streets free of litter, dirt and gum. And you know why? It's because the Japanese are taught how to clean while at school. Happily, this hygiene habit extends to their public toilets. They are in plentiful supply, spotlessly clean and best of all, they're free. No fears about ever being caught out here!
Show Asia Prices