Your cruise is booked -- now onto the fun part: picking out shore excursions. Before you jump the gun with that credit card, though, you should be aware of the common mistakes new cruisers often make. You don't want to end up on the brink of starvation during your zipline tour because you assumed lunch was included and didn't prepare, and you definitely don't want to be that cruiser running down the pier as the ship sails away, because you didn't realize the beach you visited was more than an hour from the cruise port.
We all make mistakes -- even the savviest of cruisers. Here are nine no-no's to avoid when booking shore excursions for your cruise.
1. Not Comparing Prices##
Cruise ship-sponsored shore excursions have their advantages; they're easy to book, convenient and offer a sense of security. But they're not always the best option. If you're willing to shop around, you can find a solid independent operator who can provide just as wonderful (and safe) of an experience -- perhaps even more personalized -- for a fraction of the cost you'd pay for a shore excursion through your cruise line. Compare prices to make sure you get the most bang for your buck.
2. Waiting Too Long to Book##
Have your heart set on a particular shore excursion? Chances are others do, too. If you wait too long to book -- whether you're searching for a lower price or holding out until you have a better idea of the weather forecast -- that tour could end up selling out.
3. Ignoring the Fine Print##
We've all been guilty of breezing through (or completely overlooking) the fine print when it comes to certain purchases. For shore excursions, though, you don't want to miss details like whether or not lunch is included, how much free time you'll have at a certain attraction or if you're required to bring items like closed-toe shoes or a bathing suit. Overlooking them could make or break your experience.
4. Not Budgeting Properly##
Pricing for shore excursions is pretty obvious, and there generally aren't any hidden fees. What isn't obvious are the extra bucks you'll be spending on tipping guides, buying food (if lunch is not included) and other possible expenses, depending on the excursion. Don't assume kids pay less when trying to budget, either. Some cruise lines and independent operators offer lower rates for little ones, but it depends on the tour.
5. Neglecting the Departure and Arrival Times##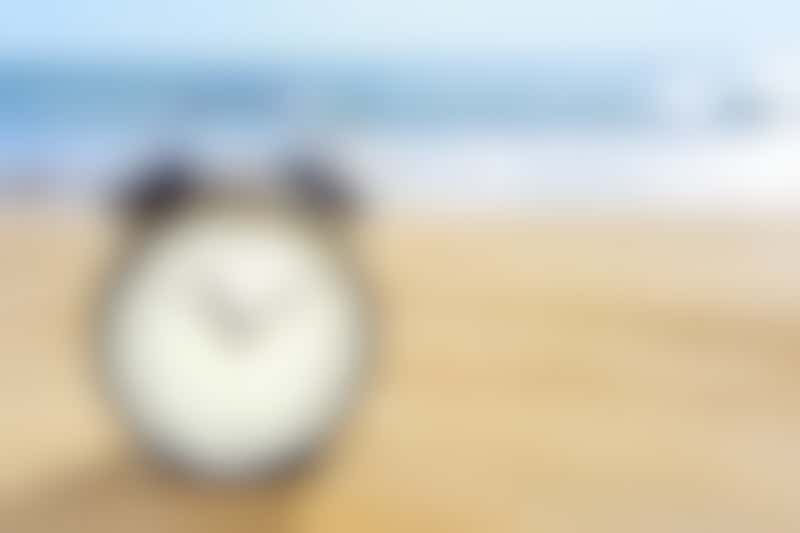 Shore excursions are designed to accommodate different schedules, with half- and full-day options, but departure and arrival times vary. Make sure the times are feasible for you and your group. Can you be up and ready to go at 6 a.m.? Will you return to the ship so late that you'll miss your assigned dinner seating? Remember to check tour times against your schedule.
6. Failing to Check the Distance##
Especially if you're going with an independent tour operator, it's important to check how far the activity is from the port. You want to ensure you'll have enough time to return to your cruise ship, with a little wiggle room for unexpected delays. Plus, if your tour requires a shuttle ride to the activity, map it out to see roughly how long the drive is; three hours in a bus might not be worth it for a few photo stops and an hour at some scenic village.
7. Over-Estimating Your Fitness Level##
Difficulty-level ratings can be a little ambiguous, at times. Something described as a "strenuous activity," for example, could either mean there are a lot of stairs involved, or it's simply a full day of walking. Don't assume one or the other; do your research. A quick Google search can give you a better idea of the area you're visiting, but you'll need to be honest with yourself about whether or not you're fit enough to handle the activity.
8. Assuming Everyone in Your Group Will Enjoy It##
You have the best intentions booking that sunset catamaran tour for your family, but is it really a good fit for your restless 5- and 7-year-olds and mother-in-law with mobility issues? The kids will be bored, and poor nana will be holding on for dear life -- if she can even make it onboard. If you want to take the whole gang out on an excursion together, choose something that you know everyone in your group will enjoy.
9. Not Checking Reviews##
Don't be too quick to believe the pretty pictures you see are an accurate representation of what your shore excursion will be like. That beach resort might look like a tranquil couple's retreat, but past visitor reviews could reveal it's a hot spot for families. Reading shore excursion reviews also can help clarify details like how much time you'll spend at a key attraction -- and if you'll actually have time to get out and walk around, or only get to see it from your tour bus.