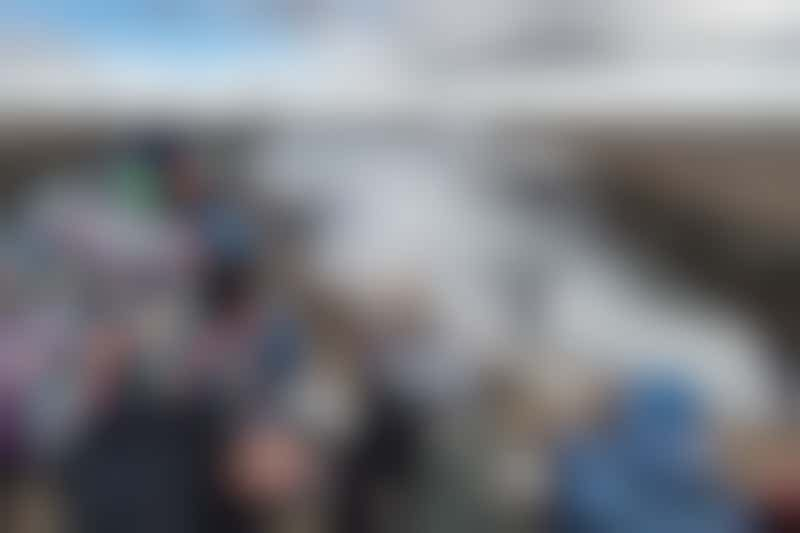 Gullfoss Waterfall tour during a Disney Cruise to Iceland(Photo: Kent Phillips/Disney Cruise Line)
Just because you're on a cruise doesn't mean you have to play "tourist." Sure, you can take the well-worn route and join a hundred shipmates on a sightseeing excursion or spend the day in over-trodden resorts or shopping areas aimed at foreigners. But, perhaps you'd prefer to schmooze with a local artist, sample regional cuisine or go behind the scenes at a famous cultural institution.
Fortunately, cruise lines recognize that some passengers are looking for a different kind of shore excursion. Hence, the birth of boutique excursions -- small-scale, premium tours aimed at giving participants a unique, intimate experience.
Best Cruise Lines with Boutique Excursions
Many are targeted at repeat visitors who have already seen the Colosseum, visited Tivoli Gardens and trekked to the ruins of Chichen Itza and Tulum and want to see a different side of a port city or its surroundings. Others take visitors to a port's most popular attractions (think the ruins of Ephesus or the ballet in St. Petersburg) but in an exclusive way, such as an after-hours visit without crowds or a special meal in a typically off-limits area. Some go as far as multiday, overland adventures to take cruise travelers to inland wonders like India's Taj Mahal or Cambodia's Angkor Wat, which aren't accessible during the usual one-day port call.
If you want something a little different to highlight your time in port, here are the nine best cruise lines for boutique excursions.
Excursion Type: Crystal Adventures, which encompass Crystal Boutique Adventures, Crystal Private Adventures, "You Care. We Care" Crystal Voluntourism Adventures and Crystal Overland Adventures
The Big Picture: Crystal describes its limited-participant Crystal Boutique Adventures as "intimate and enriching," with a focus on in-depth port exploration, led by local experts in exclusive settings. Crystal Private Adventures focus on exclusive excursions customized to passengers' tastes. The line also offers a range of "You Care. We Care" Crystal Voluntourism Adventures that provide you the chance to help communities with important programs like animal rescue, nature conservation and assistance for disadvantaged youth and disabled and underprivileged adults. Crystal Overland Adventures are one- to four-night mid-voyage land-based excursions, which allow for more comprehensive on-the-ground exploration of inland regions and attractions difficult to otherwise access via sea; passengers will typically disembark the ship in one port, and rejoin it in the next, in order to participate in these more immersive overnight experiences.
Sample Tours: If you're looking for more extreme Boutique Adventures, you can visit a former top-secret cosmonaut training facility in Russia, where you'll simulate a space mission (installing a space antenna on a replica of a space station) underwater in a Hydrolab. Or tour Moscow, before riding in a MiG fighter jet at twice the speed of sound. Or, for a more refined experience, spend the day exploring St. Tropez and the French coast independently in your choice of Italian sports car from Ferrari, Lamborghini or Maserati. For something more down to earth, visit the LIFE Programme in Singapore that helps disadvantaged children learn English and better their education. Like all shore excursions that are part of Crystal's Voluntourism Adventures, this three-hour visit to the center is complimentary. As part of Crystal Overland Adventures, passengers in Uganda can spend two days trekking through Bwindi Impenetrable National Park in search of mountain gorillas, a species that is sadly on the brink of extinction.
FYI: The most "out-there" tours are not cheap. The overland Bwindi forest gorilla tracking experience costs $11,676 and the MiG fighter tour will set you back $46,999.
Explore Crystal Cruises
---
Excursion Type: Signature Collection
The Big Picture: These one-of-a-kind tours offer a deluxe on-shore experience focused on authentic cultural experiences, which often feature a Disney storytelling slant and added touches like complimentary snacks, kid-friendly activity sheets and more frequently scheduled breaks.
Sample Tours: One especially family-friendly tour highlights an exclusive "Frozen"-inspired encounter in Norway's replica open-air Sunnmore village, where participants enjoy meet-and-greet character appearances with Anna, Elsa and Kristoff, while surrounded by Norwegian landscapes, local musicians and a spread of Norwegian specialties. In Alaska, Disney created an exclusive Bering Sea Crab Fishermen's Tour aboard Aleutian Ballad, as seen on season two of Discovery Channel's wildly popular "Deadliest Catch." After watching the fishermen haul crab pots, you'll enjoy a seafood feast with the captain and crew. On the opposite end of the tour spectrum, the Graycliff Hotel Wine Luncheon -- a Signature Collection tour in Nassau, Bahamas -- takes you to the Graycliff Hotel and Restaurant, where participants tour the hotel and sizable wine cellar before indulging in a four-course gourmet lunch with wine pairings.
FYI: While many Signature Collection tours are kid-friendly, some are targeted only to adults. Be sure to check before you book. Some excursions designed for families include full days and long bus rides, so make sure your little ones can handle the schedule of the tour you choose.
Explore Disney Cruises
---
Excursion Type: Five "Collections": Medallion, Encore, World Wonders, Cruise with Purpose and Signature
The Big Picture: Holland America offers five separate collections of boutique tours. Medallion Collection tours focus on in-depth explorations of a destination, as well as events or attractions not readily accessible to the public, and may feature smaller groups or overnight stays. Encore Collection tours are aimed at repeat visitors who have already experienced the highlights; they focus on hidden gems and insider perspectives. The World Wonders Collection takes travelers to natural or man-made wonders in style, while Cruise with Purpose excursions help to improve the planet by helping with scientific research, providing supplies to the needy or participating in a cultural exchange. Finally, the Signature Collection is for independent travelers who want to maximize their time ashore with customized experiences by way of private transportation with a driver and guide.
Sample Tours: A Medallion tour from Punta Arenas, Chile, features an hourlong flight to Puerto Natales and the Torres del Paine National Park, a UNESCO World Network of Biosphere Reserve with distinctly shaped peaks and clear blue lakes. Travelers who have been to Rome can choose an Encore tour that takes participants outside the city to Tarquinia and Tuscania, where they can see artifacts of the Etruscans, as well as a Renaissance palace and a medieval city. A three-night World Wonders tour picks up passengers at the port in Mumbai, India, and transfers them to the airport for the flight to New Delhi for an exploration of the capital. The following day, travelers make the four-hour drive to Agra and stay in the city for two nights. The highlights of this tour are special visits to the Taj Mahal at both sunset and sunrise. A Cruise with Purpose outing from Corinto, Nicaragua, which receives high marks is a visit to the Betania Foundation that cares for 400 children and offers them education along with trade skills like carpentry and mechanics and art and sewing.
FYI: Many of these tours take passengers outside the port city, so be prepared for long days (and in the instance of overnight tours, for missing part of the cruise experience). Also, pay close attention to the activity levels: These tours can often involve walking over uneven ground or long periods of standing, so they might not be best for travelers with mobility issues. On the other hand, more fit cruisers should take the activity levels with a grain of salt, as they're often scaled based on a typical retiree.
Explore Holland America Cruises
---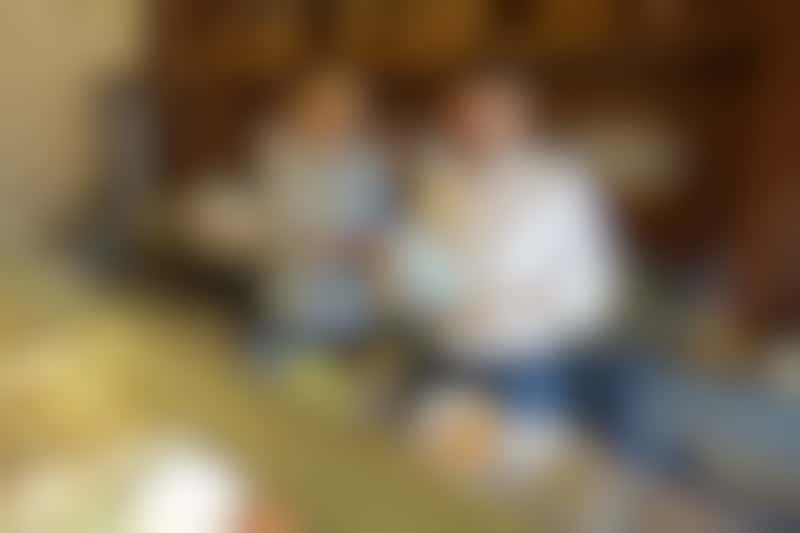 Cannoli making demonstration and tasting on an Oceania tour (photo: Colleen McDaniel)
Excursion Type: Oceania Choice, Culinary Discovery Tours and Oceania Exclusive
The Big Picture: Oceania Choice tours aim to deliver one-of-a-kind experiences, with an emphasis on in-depth exploration of local culture and history. The line's Master Chef-accompanied Culinary Discovery Tours are limited to 18 participants and highlight the culinary components of in-port locales that might include visits to local markets, restaurants, wineries or cooking schools. Oceania Exclusive Tours aim at exclusivity and intimacy, catering to small group sizes of just 10 to 16 people.
Sample Tours: Oceania Choice tours include luxury excursion options like private wine tastings at a series of Willamette Valley wineries or a minivan tour of off-the-beaten-path sites in Bangkok. One standout Culinary Discovery Tour incorporates a chef-led tour of Casablanca's bustling food markets, followed up by an onboard cooking class that showcases traditional Moroccan cuisine. Oceania Exclusive tours might take advantage of their small-group design to tackle a city tour of bustling Jerusalem or to visit the Guggenheim Museum in Bilbao.
FYI: Culinary Discovery Tours are further complemented by the line's Culinary Creations Land Tours, which debuted in 2016. Perfect for foodies in search of more immersive on-the-ground culinary experiences, these two- to three-night land-based tours in locales like Provence, Tuscany and Greece can be booked for pre-, post- or mid-voyage outings.
Explore Oceania Cruises
---
Excursion Type: Discovery Tours and Off the Beaten Path Tours
The Big Picture: Princess' Discovery Tours -- developed in partnership with the Discovery Communications network, and sometimes limited in size to just 25 participants -- fall into either "Discovery Recommended" or "Discovery Exclusive" designations; the latter highlights exclusive settings that can't be accessed independently. The line runs similar excursion concepts with an Animal Planet slant ("Animal Planet Recommended" or "Animal Planet Exclusive" tours). Off the Beaten Path options, meanwhile, focus on more unusual and less-visited attractions.
Sample Tours: One Discovery Exclusive excursion brings passengers to the Royal Edinburgh Military Tattoo, where they are treated to VIP seating and a Champagne reception with the event's producer.The more adventurous can take an Off the Beaten Path Tour to Costa Rica's Puntarenas to enjoy bird watching with a naturalist guide at the Scarlet Macaw Sanctuary.
FYI: Discovery fans can complement the line's branded shore tour outings with special Discovery-backed nature- and science-themed activities onboard, including "Stargazing at Sea" sessions on deck or trivia and games anchored on popular TV programs like "Shark Week" and "Deadliest Catch."
Explore Princess Cruises
---
Excursion Type: Regent Choice Shore Excursions (including Regent Gourmet Explorer Tours) and The Executive Collection
The Big Picture: When Regent Seven Seas Cruises debuted its portfolio of nearly 2,500 free shore excursions in 2010, the line simultaneously introduced Regent Choice Shore Excursions -- an optional, supplemental-fee boutique excursion category that comprises more than 750 worldwide cultural and history-immersive tours that focus on hands-on and interactive experiences. Luxury excursion options might include visits to local wineries or restaurants, or guided adventure tours of regional nature areas; the Regent Choice Shore Excursions also include the line's 2016-debuted Regent Gourmet Explorer Tours, a collection of 25 culinary experiences in the Mediterranean and Caribbean (only for Seven Seas Explorer passengers). In addition, passengers can opt to fully customize their own tours via The Executive Collection, which pairs passengers with personal drivers and/or English-speaking guides in port.
Sample Tours: In Sydney, one Regent Choice Shore Excursion option includes a guided climb of the Sydney Harbour Bridge, followed by a pint at a historic Aussie pub, while in Cabo, passengers might sign up for a beachfront camel safari, paired with a ride through the Baja outback in an off-road vehicle. For Gourmet Explorer Tours, choose from options like a Provence winery tasting in St. Tropez, followed by dinner at Michelin three-starred restaurant La Vague d'Or, or learn about artisanal cheese-making and watch a Master Chef-led cooking demo in Sorrento, Italy, followed by wining and dining in the gardens of the luxe Don Alfonso hotel/restaurant.
FYI: Even though Regent imposes a supplementary charge for Regent Choice Shore Excursions to help "offset the cost of their more extravagant nature," passengers can expect the cruise line to still subsidize a fair portion of the tour costs.
Explore Regent Cruises
---
Excursion Type: Silver Shore Collection
The Big Picture: Silversea Cruises' Silver Shore Collection tours focus on giving travelers access to places and events they couldn't arrange on their own, often with a focus on local history and culture.
Sample Tours: Enjoy a scenic one-hour drive in an off-road vehicle through Slovenian Istria en route to a traditional village in the Dragonja Valley. You'll meet a pack of truffle-hunting dogs and their master and then observe the hunt for this elusive delicacy on a hilltop estate dotted with vineyards and olive trees. Lunch -- prepared by a private chef -- follows with a selection of the estate's wines. In St. Petersburg, Russia, tour the storied staterooms of the Winter Palace -- from the time of Catherine the Great -- in the Hermitage Museum. This special after-hours tour culminates in a Champagne reception and performance by the State Hermitage Orchestra. Travelers who prefer a more hands-on, cerebral tour enjoy the half-day tour to Bonis Ceramic Workshop in Rhodes, Greece. After instruction from a master craftsman, each participant has the opportunity to step up to the pottery wheel and make a vase and decorate a plate. These mementos are colored and baked before being shipped home.
FYI: Silversea offers a wide portfolio of Silver Shore experiences in destinations around the globe, including in the Caribbean, Mexico, Alaska, Canada and New England, as well as in more far-flung destinations.
Explore Silversea Cruises
---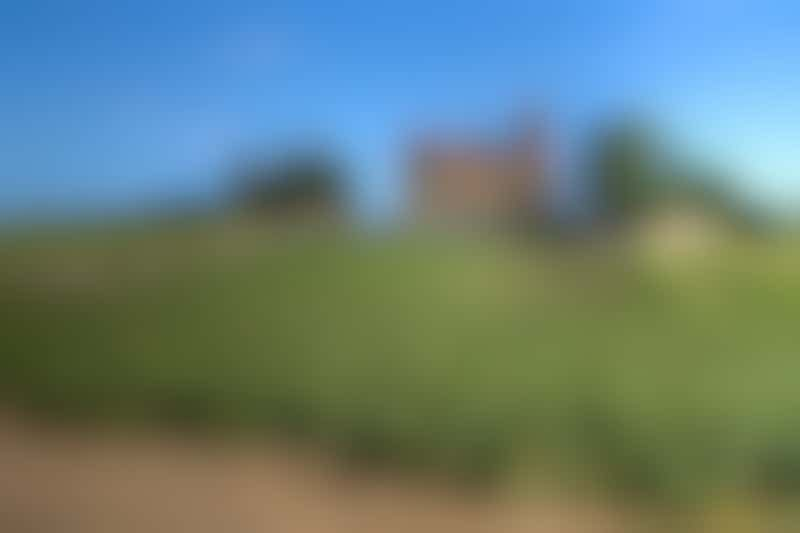 Cluny & Truffle and Goat Cheese Farm Tour (photo: Mihai-Bogdan Lazar/Shutterstock)
Excursion Type: Privileged Access tours
The Big Picture: Viking provides this premium collection of excursion offerings across both its oceangoing and river-bound fleets. The special optional outings are capacity controlled for a smaller group experience and are priced at a supplement to the line's other included-in-the-rates excursions. Meant to be culturally immersive, they might include behind-the-scenes tours or private access to estates and other attractions.
Sample Tours: One of the line's most popular Privileged Access excursions is a private tour of the Hermitage Museum in St. Petersburg, on a day when the museum is otherwise closed to the public. You might also try a private tour of the Lobkowicz Palace in Prague, including lunch and a concert, or sign up for a private visit to "Downton Abbey" location Highclere Castle in England, for an estate tour, garden visit and teatime, too.
FYI: Certain ports (like St. Petersburg) are visited by both the line's ocean vessels and riverboats, offering all Viking cruisers the same Privileged Access excursions there.
Explore Viking Cruises
---
Excursion Type: Concierge Collection
The Big Picture: Windstar's tours focus on intimate and unique experiences, with an emphasis on flightseeing, private tours and niche experiences (like wine tastings or more active endeavors). These luxury excursions are available in Europe, Tahiti and Costa Rica.
Sample Tours: In Malaga, Spain, tour a Roman theater built by Augustus Caesar, an 11th-century Moorish palace/fortress and a 15th-century church all on your very modern-day Segway. Or, visit a family in their home in Visby, Sweden, where you can learn about local customs and enjoy traditional Swedish snacks. In Tahiti, you might partake in a night ashore in an overwater bungalow, or in Costa Rica, learn to cook a traditional Tico meal with local tropical ingredients.
FYI: Because of the limited number of participants and exclusive nature of the excursions, Concierge Collection tours tend to be more expensive.
Explore Windstar Cruises