If You Have a Half-Day
Playa Pena: Playa Pena is the easiest beach to get to from the cruise port in Old San Juan, but it's still one of the most secluded in the city. Several years ago, the city -- along with help from a group of volunteers -- cleaned up the area of Playa Pena and made it accessible to the public, uncovering a beautiful treasure of a beach, surrounded by rocky shoreline, scattered with sea glass and boasting mostly calm, shallow waters teeming with tiny fish.
Balneario El Escambron: For cruisers who want to spend a day on one of Puerto Rico's most highly rated and popular beaches without leaving San Juan, Balneario El Escambron is the place to be. It is situated in a cove between Old San Juan and the more modern Condado section of the city. The beach has been designated a Blue Flag Beach many times, which means that it offers convenient facilities for visitors including restrooms and lifeguards, but still meets a stringent set of eco-friendly standards.
The waters of El Escambron are protected by a natural coral reef, which means it's also a popular spot for snorkeling and diving. If you're visiting during the weekend, you'll likely get to mingle with lots of locals who love to congregate, celebrate and enjoy their time off at El Escambron. Be sure to try some of the traditional snacks for sale at the concession stand.
Ocean Park: Ocean Park beach is located in San Juan's vibrant, artsy Santurce neighborhood. It's been popular among locals for a long time, but in recent years as Santurce has developed and grown, it's also become popular with tourists as well. The vibe is laid-back, the sand is powdery soft, the water a vivid blue and the waves ideal for various water sports (it's on the Atlantic side of San Juan). There are several equipment rental shops and restaurants just steps from the beach, so there's no reason you can't spend several hours here enjoying the sun, sand and sea.
If You Have a Full Day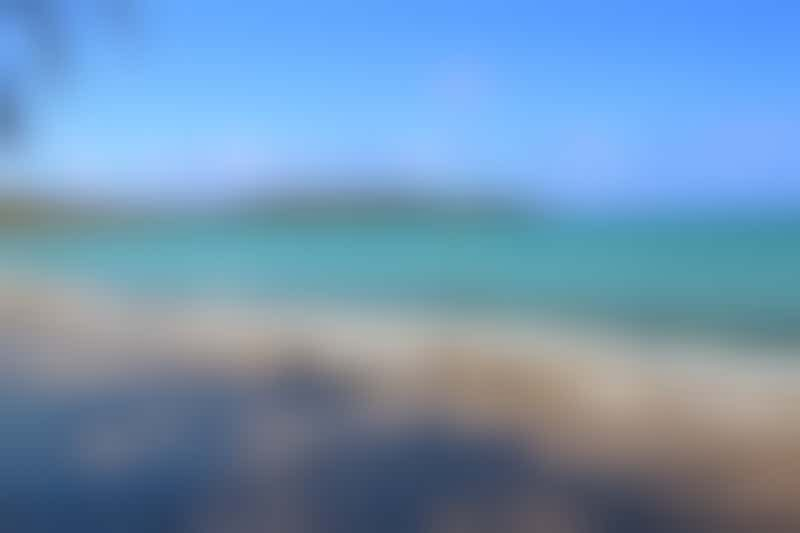 Seven Seas Beach: Located in Fajardo a little more than an hour from the cruise port, is Seven Seas Beach -- a popular though still relatively uncrowded beach featuring soft, white sand and gorgeous, gentle aquamarine-hued waters. It has also been given the Blue Flag designation, and it's a lovely spot for snorkeling, swimming and low-key water sports, such as paddling, bodyboarding and kayaking. There are restaurants and concession stands in the vicinity and restrooms are available, for a fee.
Playa Escondida: Also known as Hidden Beach, Fajardo's Playa Escondida is reached only by foot via the more populated Seven Seas Beach. Visitors must walk about 25 minutes through a mangrove forest -- so it might be better suited to more active travelers -- but the beauty and calm of the secluded beach at the end is well worth the trek.
Despite the presence of a coral reef, this beach is prone to strong currents and riptides, so it's not one suited for swimming. But, Escondida is perfect for enjoying a quiet day of R&R on the sand surrounded by impressive views; you might even be able to spot the El Yunque National Forest. Just keep in mind that there are no facilities nearby, so bring what you'll need for your visit and be sure to carry out your trash.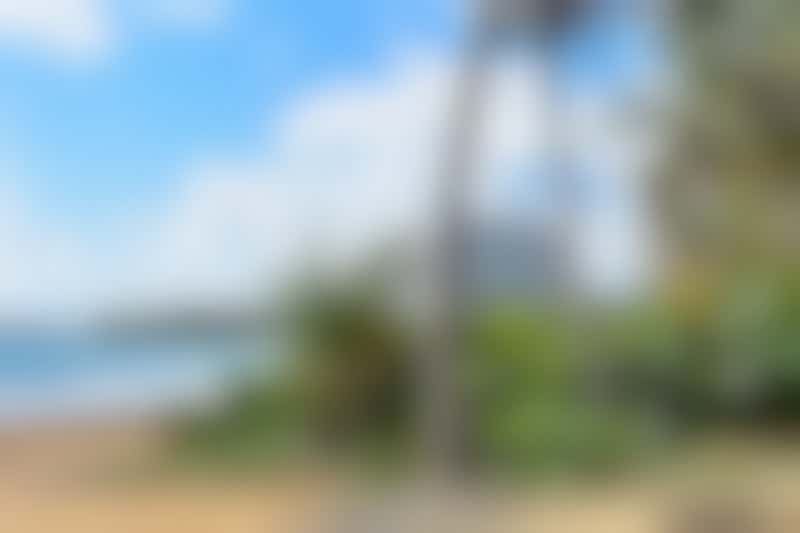 Luquillo: Ask any local of Puerto Rico's northeastern region where they go to the beach, and they are sure to mention Luquillo. Luquillo Beach is best known for its strip of food kiosks where any number of local specialties can be enjoyed, but situated just beyond the "kioskos" is a long stretch of beach that starts out narrow and widens out as you walk toward the right (if you're facing the ocean). Locals tend to congregate on the stretch of beach right behind the kioskos, which tends to develop a block party vibe as the day goes on -- and especially on weekends.
The area to the left features lifeguards, on certain days, and offers pay-showers and restrooms, as well as a single food stand selling a variety of snacks and drinks. Along the entire beach there are typically vendors offering kayak rentals, windsurfing, souvenirs and even horseback riding, but no one will harass you or pressure you to buy the way some beach vendors do in other Caribbean destinations.
If You Have Even Longer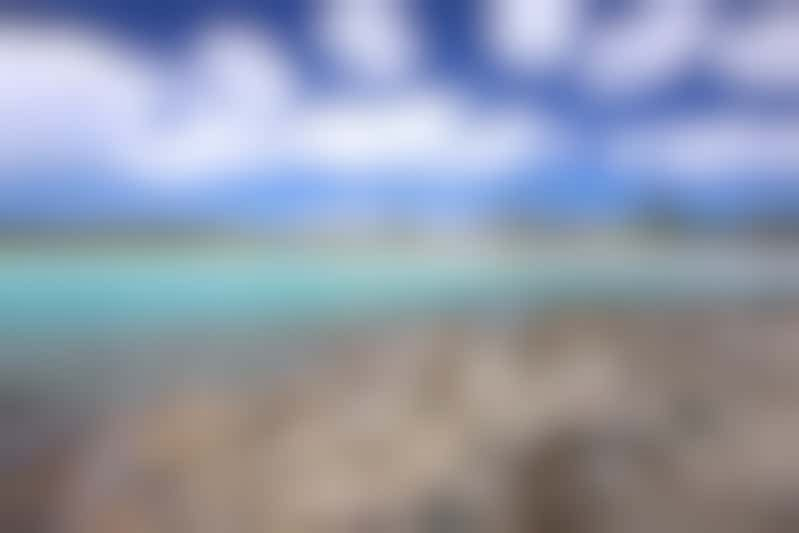 Caracas Beach: On Vieques -- a tiny island off the coast of Puerto Rico's mainland and reachable by ferry or small plane -- there are many pristine, natural beaches including Caracas Beach, which is one of the most popular. It takes a couple of hours to reach Vieques from the San Juan area, but if time permits (and you are staying a few days before or after your cruise), it's an experience not to be missed.
To reach Caracas Beach, you'll need to rent a vehicle or take a taxi and bring your own food, drinks and gear, but the utter relaxation and beauty you'll experience is worth the extra effort. The white-sand beach is surrounded by lush vegetation -- there are even hiking trails scattered throughout -- and it's often visited by friendly wild horses who spend the day grazing and "people watching." The water is just warm enough, even during the cooler months, and plenty calm for even young children to swim in.
Playa Negrita: Visiting Playa Negrita -- also on Vieques -- is a somewhat otherworldly experience. Though slightly more well-known these days, Playa Negrita is still off the beaten path; while you might be able to get a taxi driver to drive you to the closest road, we recommend renting a car and driving yourself. Getting to this black-sand beach is half the adventure!
You'll need to park on the road that runs parallel to the beach and walk through a wide path that has been cut through the tall cliffs to get there (roughly a 20-minute walk). The path is flat, but it can be muddy. When you reach the beach, you'll see mostly dark, golden sand, but as you walk to your right the sand gets darker and darker until it's totally black. It is a truly stunning sight. Negrita is a small beach, so get there early to nab a spot in the shade of the cliffs. Floating in the shimmering, gold- and black-flecked water is totally surreal.
Flamenco Beach: Located on Culebra -- the neighboring island to Vieques -- Flamenco Beach has often been named one of the world's most beautiful. Also reachable by ferry or small plane, Flamenco Beach generally takes a couple of hours to get to from San Juan. It's a haven for divers and snorkelers due to its crystal-clear turquoise waters teeming with fish, turtles and even manta rays. Shallow depths and calm waves make it ideal for swimming.
While the beach is totally pristine and maintains a feeling of being untouched, water sports equipment rentals and food kiosks selling yummy treats and drinks are available, as well as bathroom facilities and outdoor showers.
Be sure to walk over and check out the old Navy tank -- a standby from the time the U.S. military used the island as a gunnery range and since converted into a community art installation.