6. Denali National Park & Preserve: Denali (a.k.a. Mount McKinley), Wildlife, Staggering Landscapes and More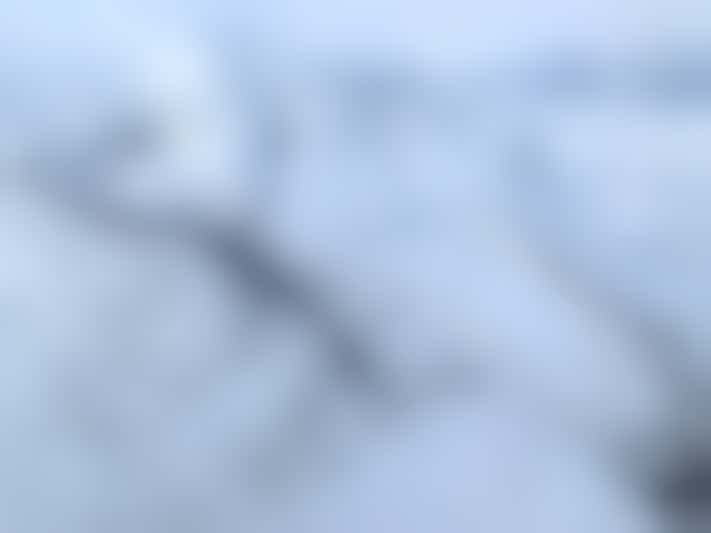 Flightseeing near Denali (Photo: Marilyn Borth)
Denali National Park is the most likely spot to catch a mama bear grazing on berries with her twin cubs by the side of the road or watch a couple of caribou debating whose antlers are the biggest.
What many people don't realize is that there's just one road into the park, and if you sign up for the popular Tundra Wilderness Tour excursion, you'll sit on a school bus for eight hours, broken up only by sporadic bathroom breaks.
Wildlife sightings aren't guaranteed, especially if you don't bring your own binoculars. But it's worth the opportunity of sighting that majestic moose or exotic lynx along the stunning landscapes.
A bus ride into the park isn't the only worthwhile attraction in Denali. White-water rafting on the glacial Nenana River is popular, too. (You'll look quite stylish in your head-to-toe dry suit.)
Or visit the Denali home and training center of four-time Iditarod champ Jeff King on the Husky Homestead Tour. When you step off the bus, a handler will place a warm, wiggly husky puppy in your arms. You can ogle the doggy cuteness while learning about Alaska's most famous sled dog race and the training regimens of elite racing dogs.
If you'd rather soar into the clouds to get an up-close-and-personal view of Denali (a.k.a. Mount McKinley and the highest mountain in North America) and the rest of the Alaskan Range, then give a flightseeing excursion a try.
Note that these excursions tend to be rather pricey (in the hundreds of dollars), Denali is only visible to 60% of flightseeing guests due to weather conditions and the ride can get quite turbulent as they're in smaller planes. But, the views of the surrounding mountains, glacier and glacial rivers are simply spectacular -- and it is a once-in-a-lifetime experience, after all.
If you aren't interested in flightseeing to see Denali, you could always sign up for a mountain wake-up call at your hotel. You'll get a call when the mountain becomes visible, whether it be 11 p.m. or 5 a.m.
Hardcore cruise tourists might be disappointed to know that climbing Denali is a multi-day adventure that requires permits and a flight to the mountain's base.