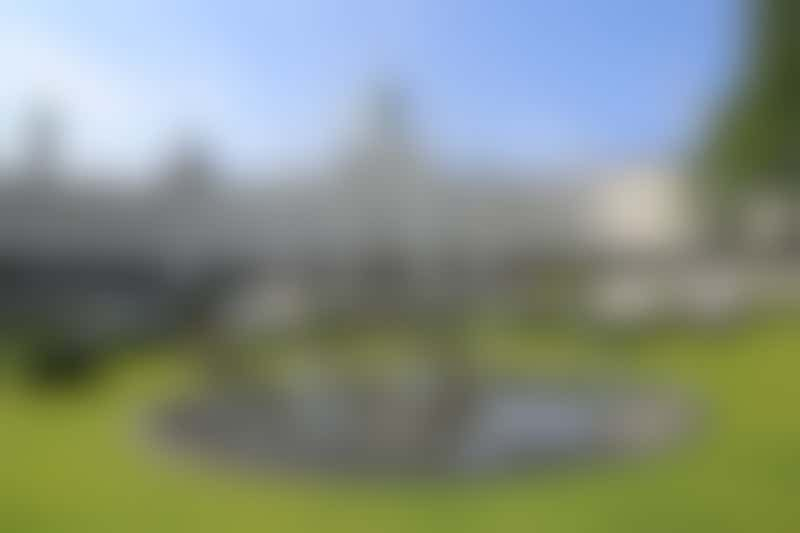 Tivoli Gardens in Copenhagen, Denmark (Photo: Thomas Barrat/Shutterstock)
As cruising has become more common along the shorelines of the nine nations that border the Baltic Sea, passengers are crossing various iconic attractions -- such as Stockholm's Gamla stan, Helsinki's Church in the Rock, Copenhagen's Tivoli Gardens and St. Petersburg's esteemed Hermitage -- off their bucket lists.
But each of those destinations, as well as other Baltic Sea cruise ports, have lesser-known attractions that will lure repeat visitors. If you're lucky enough to get to the Baltic a second time, here are some sights that will let you one-up your cruising friends.
---
1. Bergen, Norway
Activity: Cable car to the top of Mount Ulriken
What it is: Most cruisers in Bergen visit the convenient Funicular Floibanen, a tram that takes you to the top of Mount Floyen. If you're looking to upgrade your adventure, take the Ulriken643, an express cable car that shoots you to the highest of Bergen's famous "Seven Mountains," 2,109 feet (643 meters) above sea level. To get there by public transportation, take Bus No. 2, 3 or 12 from the city center going south. Get off at Haukeland University Hospital and follow the signs to the base station.
Once you're at the top, hike around, sample local fish at the mountaintop restaurant or take the excitement even further by trying out the 984-foot-long zipline at the top of the mountain. Make sure you leave enough time to get back to the ship, as there can be a line to get down off the mountain.
Who will like it: Walkers, hikers and anyone who enjoys lofty heights and sweeping views
---
2. Copenhagen, Denmark
Activity: Bungee jump over the harbor
What it is: When your ship docks in Copenhagen Harbor, you might see a giant crane across the water. It's here that you can get the adrenaline pumping with a 226-foot bungee plunge.
A few tips before you go: First, you need to book online before the day of your port visit. Once there, utilize the harbor bus (public ferry) to quickly get from the side of the harbor where your cruise ships dock to where the bungee jump is located. Make sure you exchange money into the local currency, Danish krone, as the attraction doesn't take credit cards. Finally, consider bringing a GoPro to capture your free fall on video. If your nerves are shot afterward, take a stroll to the nearby "Green Light District" of Christiania.
Who will like it: Brave and bold thrill-seekers will get a kick out of this extreme experience
---
3. Helsinki, Finland
Activity: Kayak the archipelago
What it is:  Natura Viva offers a kayaking shore excursion that guides you through some of the 330 individual islands that make up the archipelago of Helsinki. Even though you're just 30 minutes away from the city center, the idyllic landscape and local wildlife immerse you in the natural surroundings.
The tour operator provides transportation to and from your cruise ship, an experienced local guide, all of the gear you'll need, boxed lunches and snacks, and paddling tips for beginners.
Who will like it: Active people who love the outdoors and don't mind getting a little wet
---
4. Oslo, Norway
Activity: Travel back in maritime history
What it is: A few minutes' ferry ride across Oslo's harbor, or a few minutes more by bus, is the Bygdoy (roughly pronounced BIG-duh) peninsula and its trio of ship museums.
At the Viking Ship Museum, you can check out three Viking ships, constructed in the ninth century A.D. as burial ships to carry the wealthy onward. The ships, preserved in clay and unearthed in the 19th century, are sleek, and the largest is about 72 feet long.
The Fram Museum has Fram, constructed in 1892 to allow it to be carried by drifting polar ice so that explorer Fridtjof Nansen could test his theory about avenues of early human migration.
And finally, the Kon-Tiki Museum contains Kon-Tiki and Ra II, diminutive vessels hand-built in the 20th century and sailed by the indomitable Thor Heyerdahl to prove his theories of migration by ancient peoples. Kon-Tiki, a flat raft made of balsa wood, crossed more than 4,900 miles from Peru to Polynesia. Ra II was sailed from Morocco to Barbados -- about 3,270 miles.
Who will like it: This is a perfect trip for adventurers, and those who marvel at them
---
5. Skagen, Denmark
Activity: Bike to the Rabjerg Mile dunes
What it is: Just south of the quiet fishing village of Skagen is Rabjerg Mile, the largest drifting sand dune in Europe. The hills of the sand range can peak at 115 to 131 feet, making you feel like you're in the middle of the desert. The sand is soft and wind-swirled in intricate designs. Tables near the parking lot make it a great spot for a picnic.
To get there, a taxi will take less than 20 minutes, but if you're looking to make your day trip more active, consider renting a bike (or a tandem bike) for the 10-mile ride through open plains and past picturesque windmills.
Who will like it: Photographers, bikers and anyone interested in Denmark's rural landscape
---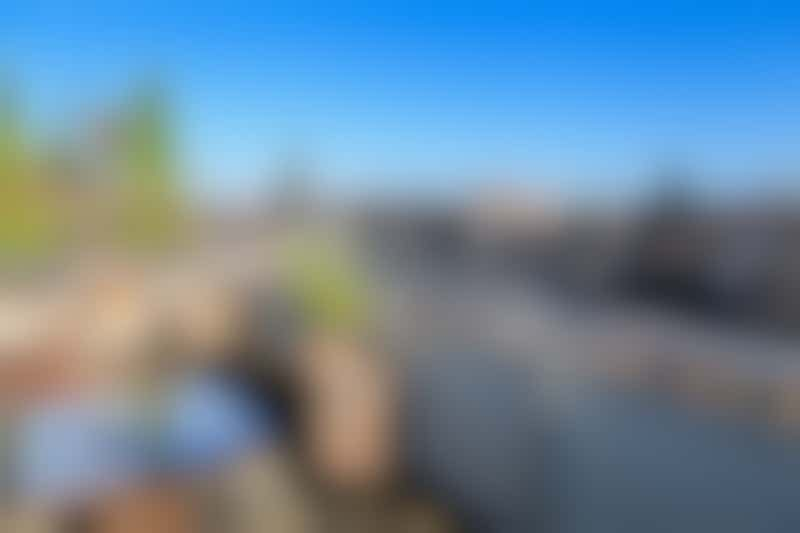 View from a rooftop terrace in Stockholm (Photo: NadyaEugene/Shutterstock)
6. Stockholm, Sweden
Activity: Traipse along the rooftops
What it is: The company's name says it all: Rooftop Tours. Snugged into a harness around thighs and chest, you'll hold the harness' tether, which connects you to a thin metal cable. In turn, the cable is attached, ankle-high, to slanted rooftops atop buildings next to the city's Gamla stan, or Old Town. Over a distance of 950 feet, you walk along a narrow metal path paralleling the cable -- as high as 140 feet above the streets.
Who will like it: Modest thrill-seekers will find this activity interesting
---
7. Tallinn, Estonia
Activity: Climb to a view
What it is: In the early 1300s, a mighty city wall was built and still surrounds hundreds of medieval structures; this Old Town is a brief shuttle-bus ride from the cruise dock. Some of the best views of the upper and lower parts of the area -- a cathedral, palaces, defense towers, the wall itself -- will cost you a few euros and a few hundred steps up a spiral staircase in the hilltop Kiek in de Kok. The name translates roughly to "look into the kitchen," based on the cannon and archers' windows so high above residences. Those of stout legs can pause during their climb at several levels where paintings, artifacts and dioramas recount everything from major battles to dealing with the plague. On one level, there's also a clever layout of the Old Town's wall and its dozens of towers.
Who will like it: Students of medieval Europe will be fascinated
---
8. Warnemunde, Germany
Activity: Sample brews
What it is: An hour from the cruise port in Warnemunde is Wismar (pronounced VEES-mar), a village that was bombed in World War II and then made part of East Germany. Pieces of buildings that date to the 14th century still stand, and residences created in the Brick Gothic architectural style have capstones or wrought-iron numbers reading 1584, 1621, 1732.
A few minutes' walk from the main square is the city's sole remaining brewery. (There were once 183.) Brauhaus am Lonberg zu Wismar occupies the building its predecessor began using in 1452. However, the surviving brewery produces about 1,000 gallons a week, in a variety of tastes. You can sample them in that 560-year-old building, all wooden beams and creaking floors.
Who will like it: Lovers of architecture or beer
---
9. St Petersburg, Russia
Activity: Visit The State Hermitage Museum's Impressionist and Post-Impressionist collection
What it is: Most Hermitage shore excursions will only take you to the Winter Palace, which is just one of six buildings that house the collection of over three million works of art. Make no mistake, the Winter Palace is not to be missed. But what many people don't realize is that your ticket also gives you access to the eastern wing of the General Staff Building, located right across the plaza. Not only is this part of the museum less crowded, but you'll discover room after room of Impressionist and Post-Impressionist paintings from private German collections that were taken to the Soviet Union at the end of World War II. The paintings, many of which were widely believed to have been lost, include works by Monet, Cezanne, Renoir, Van Gogh, Matisse and Picasso.
Who will like it: Art aficionados