Cruise ships charge extra for all sorts of things -- tours, specialty dining, drinks, etc. -- and many of these are worth the cost to enhance your vacation enjoyment. But a few are total rip-offs.
We're not talking about the eyebrow-raising cost of a hot stone massage or the Manhattan-esque cocktail prices. We're talking about potential purchases where you'd simply be better off saving your dollars -- it's just not worth it.
Keep your cash and stay away from these cruise rip-offs.
1. Cruise Line Trip Protection
The cruise lines' own trip insurance policies do not necessarily offer the same coverage as third-party coverage. Their medical limits may be inadequate for your needs, their coverage might start and end with the cruise and ignore independently arranged pre- or post-cruise stays or flights, and policies won't cover you should the cruise line go under and stop operating. Save your money for a more robust travel insurance plan that meets your specific vacation needs.
Travel Insurance Primer for Cruise Travelers
2. Beach Break Tours
Why pay inflated shore tour prices for a bus ride to a resort and maybe a chair and clamshell, when a cab (or walk) to a public beach gets you the same sun and sand for a fraction of the cost? Save your excursion budget for unique tours that are more difficult to set up on your own.
Cruise Excursions Not Worth Your Money
3. "Free" Perks That Cost Money
You've seen all the pick-your-perk promotions that go on about the freebies you get for booking. Well, it's not really free when you have to pay gratuities, or the credited value doesn't cover full costs. For example, if you choose Norwegian's free Ultimate Beverage Package, you actually have to pay nearly $20 per person, per day, in drink gratuities -- a cost of $140 per person for a seven-night cruise. If you wouldn't have spent that much on drinks in the first place, you'll realize that sometimes cruise sales don't save you money in the end.
Scam or Deal: Will That Cruise Sale Really Save You Money?
4. Ionithermie
This spa treatment swears you'll lose inches off your thighs by lying on a table, covered in an algae-based cream with electrodes stimulating your muscles. If you do manage to shave off an inch, we guarantee you'll put it right back on at dinner in the buffet. With treatments priced at more than $100 per session, you should pocket the money and hit the gym for free.
We Try an Ionithermie Spa Treatment
5. Bottled Water
Buy cruise line bottled water and not only are you paying inflated prices for what you can get free out of the tap -- or at least a lot cheaper at Walmart -- but you're also not being environmentally friendly. Cruise ship tap water is fine to drink; invest in a reusable water bottle and fill up onboard.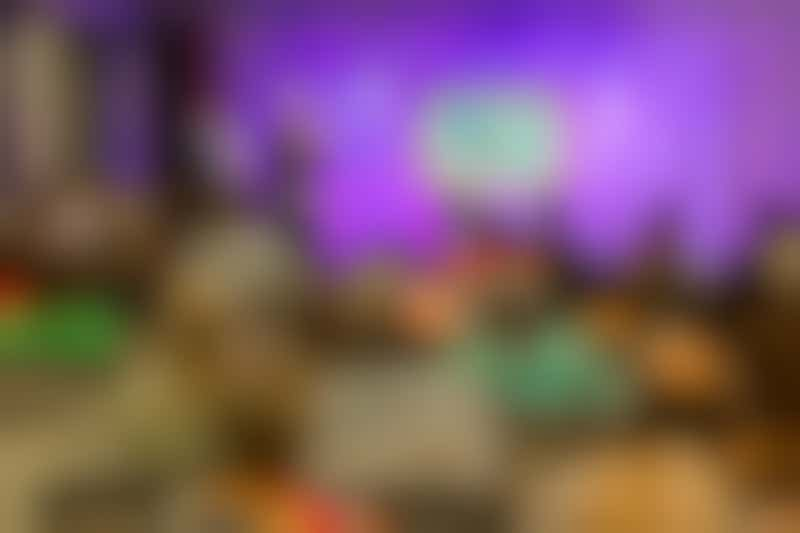 6. Art Auctions
The term "captive audience" aptly describes cruisers at an onboard art auction. You likely don't know much about the value of art -- internet time is too pricy to bother educating yourself on the fly -- and you've perhaps drunk a glass or two of complimentary bubbly, and now you're about to overpay for that reproduction Chagall. Admire the art for free, and do your home decorating -- or art investing -- on land.
Cruise Ship Art: From Auctions to Appreciation
7. Slot Tournaments
Here's how these work: You put down money up-front for a chance to hit a button multiple times over the course of a few minutes. It's pretty much pure luck who ends up on top. Some non-first-round-winners will pay more for another chance at the finals, where the whole situation repeats itself until someone wins a cash prize. Given the odds are against you, you'd be better off spending your money on a nice keepsake, swanky dinner or even a longer-lasting, more enjoyable poker or blackjack game.
What to Expect: Cruise Ship Casinos
8. F-1 Simulator
There are some worthwhile extra-fee cruise ship attractions, like IMAX movies and bowling, but others fall into the category of rip-offs. MSC's F-1 simulator is one of the latter. It's impossible to steer, so you keep crashing into walls and always lose the race. Which in turn makes you want to keep playing until you win, which you never do, and suddenly you've spent good money getting all bent out of shape about an imaginary competition.