Perhaps the most innovative cruise ship to hit the water since Royal Caribbean's Oasis Class debuted in 2009, Celebrity Edge will wow even the most jaded cruiser. The ship is host to a slew of unique spaces and experiences from top to bottom, so it'd be a shame to miss out on a single thing. To help you make the most of your week onboard, Cruise Critic has picked out eight of the most exciting things to see and do onboard Celebrity Edge. We predict you'll love them.
---
1. Four Complimentary Dining Rooms -- With Differing Menus
Traditionally, the main dining rooms on cruise ships have always offered identical menus and while Celebrity isn't completely upending this convention, the line is giving it a little shake up. Celebrity Edge will introduce four new-to-the-line dining rooms, each with its own theme and atmosphere and each with 25 percent of the menu exclusive to the venue.
In Normandie, which was inspired by the line's French specialty restaurant Murano, diners will find a selection of contemporary French cuisine available nowhere else on the ship. Tuscan, also inspired by a favorite Celebrity specialty restaurant, will offer a range of exclusive dishes straight from Southern of Italy. Cyprus offers an homage to the line's Greek heritage -- and a medley of Mediterranean choices -- with a focus on Greek specialties. At Cosmopolitan, you'll find a select menu of the line's "best of the best" main dining room dishes.
---
2. The Magic Carpet
There are several reasons to love the Magic Carpet -- four, to be specific, as the space has four main functions on the ship. (In a nutshell, the Magic Carpet is a tennis court-sized cruise ship deck that juts out over the edge of the ship and can be raised and lowered as needed).
It's an open-air extension to the ship's raw bar when it's on Deck 5 and a happening spot for happy hours and late-night parties when stationed on Deck 14. At other times, it goes all the way up to Deck 16, where it serves as a small-capacity spot for special dinners, brunches and high-teas.
But we think you'll love it best when it's stationed at Deck 2, serving as an easy-to-traverse throughway for cruisers getting onto and off the ship's tender boats. No more having to go up or down stairs to get into the tender, fewer difficulties for those with mobility issues -- just walk directly from the ship across the Magic Carpet and into a tender.
---
3. The Club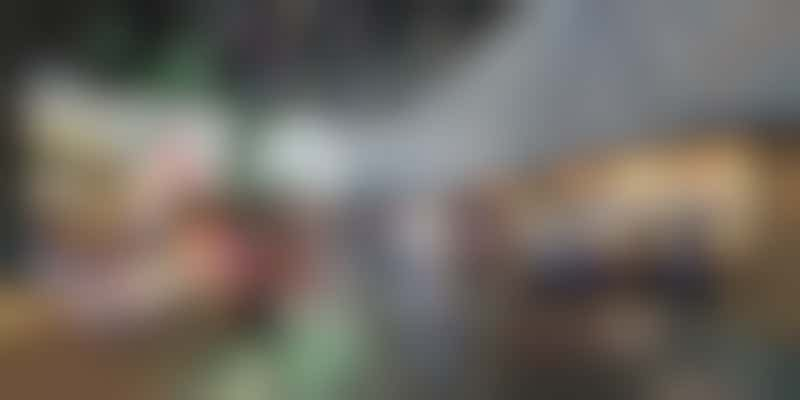 Many of the spaces on Celebrity Edge are day-to-evening venues that change personality as the sun goes down. The Club is one such spot. During the day, it's the place to be for fun activities that include the Funovation Laser Maze Challenge, in which players try to navigate a maze of lasers without touching any (a la scenes from movies like "Oceans 12" and "Entrapment"). Another version of the same game has you avoiding lasers while also hunting for your competitors' drones.
As day turns to night, Undercover at The Club takes over, with its space-age spin on the Prohibition era with 1920s-inspired cocktails, an aerial saxophonist overhead and a futuristic body scanner that generates random space-age profiles for each person, including what species of alien they are.
---
4. Rooftop Garden
Combining the popular top-deck Lawn Club found on Celebrity's Solstice-class ships with the Rooftop Terrace that is so popular on the line's Millennium-class ships, this space has it all. There's live greenery to give it that garden feel, as well as edgy tree sculptures to give it an outdoor arthouse atmosphere -- an impression that's only strengthened by musicians who perch in the tree's metallic branches.
While the spot is a great place to hang during the day, it livens up at night with live music and the line's "A Taste of Film," which pairs dinner and movie. You'll also find the new Rooftop Garden Grill, an extra-fee outdoor gourmet barbecue dinner venue.
---
5. Infinite Verandas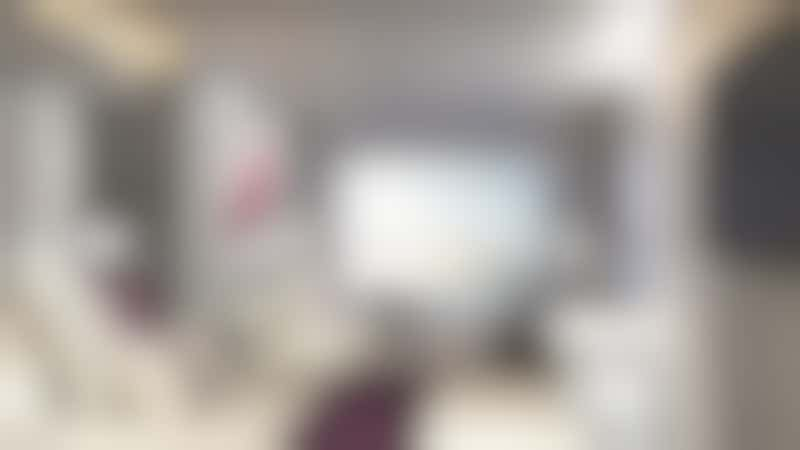 You'll fall in love with these rooms, which brings the balcony into the actual cabin. While it might sound weird, what it actually means is that you can have a larger room than you're used to -- with amazing floor-to-ceiling views -- or you can configure the space as a traditional balcony room. All it takes is the push of a button to go back and forth between the two options. We love the sunroom feel; when it's hot outside, you can stay cool in the A/C but still have expansive views.
---
6. SEA Thermal Suite
Celebrity Edge's thermal suite has all the usual suspects: Turkish bath (hamman), steam room, salt room, heated tile lounges. But Celebrity didn't stop there.
The SEA Thermal Suite also offers a rainfall water therapy room, where the rain showers range from warm to cool and from just a sprinkle to waterfall pressure. If you're not getting enough vitamin D during your beach breaks, you can stop by the infrared sauna where the vitamin D comes without a sunburn. We're most excited for the float room, where spa-goers nestle into cocoon swings and an attendant gives them a gentle push to rock them into a meditative state of mind.
---
7. Eden
Have your cameras and cellphones ready; the three-deck high Eden, located at the back of Celebrity Edge, is a showstopper. A terraced lounge that spirals up from Deck 3 through Decks 4 and 5, Eden features stunning views, day-to-night entertainment (think sitar and didgeridoo players and aerialists spinning above your head), quick-bite snacks and a bar with a 20-foot-tall living wall of plants bartenders can use to garnish their drinks.
The Eden Cafe, where you'll find complimentary breakfast and lunch bites has two small outdoor areas so cruisers can nibble their sandwiches outside. A specialty restaurant is tucked inside the space as well, offering what the lines describes as a five-course "choreographed series of experiential culinary temptations."
---
8. Le Petit Chef
<!--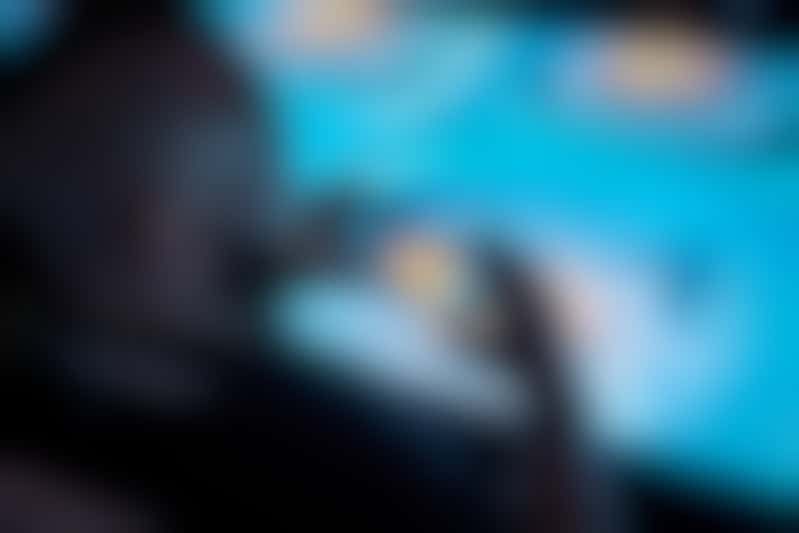 --> You'll need to have a sense of humor to enjoy this adorable experience that takes place on select nights within the extra-fee Le Grand Bistro restaurant. On these nights, the tables are transformed into high-tech digital displays on which the animated Le Petit Chef appears plate-side and helps "prepare" each meal before waiters serve the actual dish.
But don't expect traditional preparation. Having lobster for dinner? Le Petit Chef goes snorkeling and rodeo rides his way to a juicy crustacean. Steak? Le Petit Chef digs up potatoes and accidentally drops the fuel can into the fire causing an explosion that gets your meal cooked just right. It's as much a show as it is dinner.