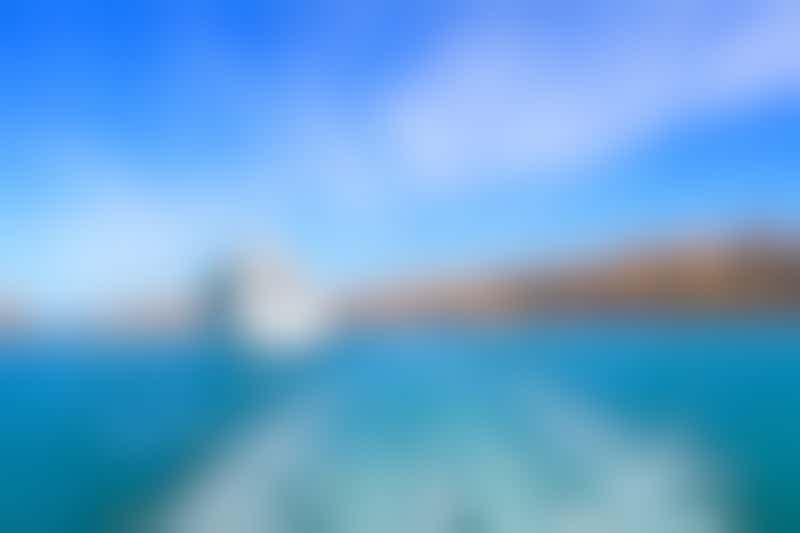 Cruise ship in the South Pacific (Photo: Flash-ka/Shutterstock)
The South Pacific is dotted with thousands of islands across the world's biggest ocean but is visited by relatively few people, so it's not surprising there's a lot to learn about cruising there. From what to do in Isle of Pines, New Caledonia, to Fiji tours and the best time to cruise the South Pacific, here are our top tips for your next cruise.
1. There's lots of open ocean
The unfortunate fact is that Australia and New Zealand are a long way from their Pacific neighbours. This means if you haven't found your sea legs, you need to pack seasickness tablets because there is a lot of water to cross before you reach your first port of call. The distance explains why the most common seven-night itineraries from Australia only do the Vanuatu/New Caledonia circuit with stops at some -- but not all -- of these destinations: Port Vila, Champagne Bay and Mystery Island in Vanuatu, and Isle of Pines, Mare and Noumea in New Caledonia, during the shorter voyages. Book more than seven nights and you will see more of these ports. Venture even further afield and spend more days at sea and you are likely to find Fijian destinations such as Lautoka, Suva and Port Denarau on the itinerary.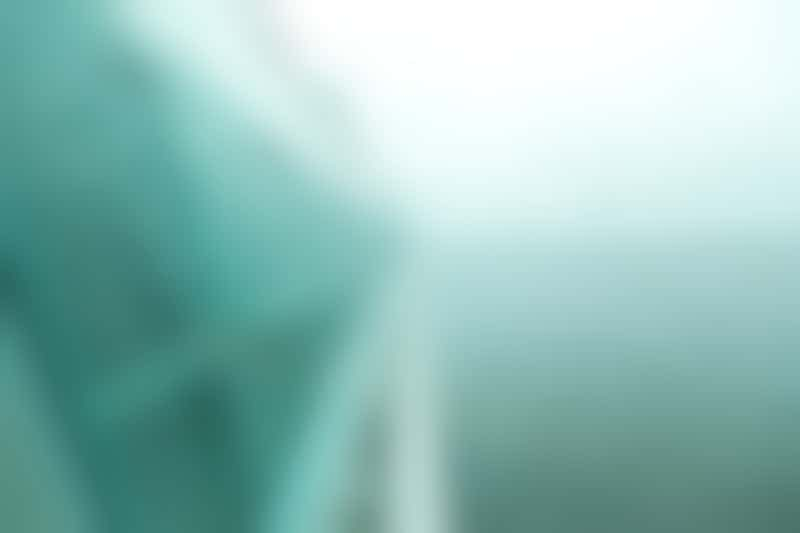 Rainy weather at sea (Photo: Marcel Kriegl/Shutterstock)
2. It's not all plain sailing
You can cruise the South Pacific all-year around, but that doesn't mean you should, especially if this is your annual holiday and you're dreaming of walking along white sand under clear, blue skies. Most Australians don't live in the tropics, whereas their Pacific cousins do. They know that it can be hot and humid from November to March, and it can rain for days if there's a cyclone nearby. Heavy weather can also mean heavy seas -- which is not only a problem for seasickness but your ship may not be able to call at all islands on the itinerary. The South Pacific cyclone season runs from November to April. The optimum time to cruise, to ensure your best chance of sunny days and balmy nights, is late April through to October.
3. There are surprises galore on tours
In addition to adding destinations to itineraries, cruise lines keep passengers returning by constantly refreshing the shore tours they offer. This means you could cruise to the same destinations again and again and never get bored because of the variety of shore excursions available. For one of your first Isle of Pines tours you shouldn't miss the 'natural aquarium'. It's a drive past Kuto Beach and the historic prison to the secluded lagoon on the edge of Oro Bay. A guide will take you for a short nature walk to a unique and beautiful bay where you can feed fish and snorkel. Suva tours include a guided walk through Forest Park, along mountainous paths to the base of a cascading waterfall, while in Nadi or Denarau you can take a tour to the Sabeto Valley mud pool and thermal spring. You'll find three pools set in lush, natural surroundings but don't expect a luxury spa. Here, you cover yourself head-to-toe in mud that locals claim has healing benefits.
Cruise lines also offer many adventurous outings such as four-wheel driving, horse riding, helicopter tours, big game fishing and quad bike rides. Plus there are the sedate cultural tours to traditional villages and trips to plantations, tropical gardens and markets -- destinations that may not have previously been available until deals were struck between the cruise lines and the locals.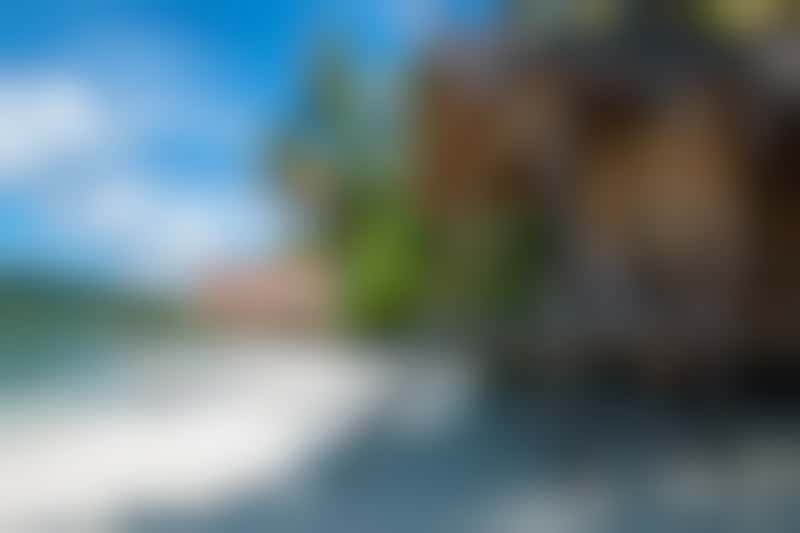 Papua New Guinea (Photo: attiarndt/Shutterstock)
4. Cruise lines employ 'destination hunters'
Yes, that's right, while most of us are chained to our desks, some lucky folk get paid to hunt out thrilling destinations so that you can go there on your next cruise. Some lines such as P&O have been cruising the Pacific for decades, so to keep passengers returning they regularly add new ports and new itineraries. This has become increasingly important in recent years because more lines have discovered the attractions of the region and dedicated ships to year-round cruising or sent liners down for the cruise season. A great example of this is the way Papua New Guinea has been added to itineraries in the last few years.
5. Know the customs
The women of the South Pacific dress in a modest way so it is important to recognise that islanders expect you to cover up in public and adhere to a conservative dress code. This means that bathing costumes, halter-neck tops and short shorts are best confined to the beach. Tipping is also not a South Pacific tradition, perhaps because it is customary to give a gift if you receive one. This may have changed in some places as a result of tourism, but cruising passengers should remain sensitive to it and check with your cruise line about what is expected in each destination.
There is, however, one custom that is easy to keep throughout the Pacific: smiling. People will smile at you because a smile costs nothing. So if someone is beaming at you, resist the western urge to look away. Instead, smile back.
Indonesian native (Photo: Olga Yarovenko/Shutterstock)
6. Yes might not mean yes
Islanders are generally helpful and friendly so it can be confusing for tourists to discover that "yes" might really be "no". It's a cultural language difficulty that can create misunderstandings. According to the "South Pacific Handbook" by David Stanley, you need to phrase questions carefully because islanders will answer yes or no depending on what they think you want to hear. Stanley gives this example: you ask, "Do you have anything cheaper?" The islander may respond, "Yes". So you ask, "What do you have that is cheaper?" "Nothing," the islander answers.
This translates as 'yes, he doesn't have anything cheaper'. The lesson is not to be offended and also to avoid asking a question phrased with a negative. Stanley's example is this question:
"You're not going to Suva, are you?" The answer will mostly like be "yes" meaning, "Yes, I'm not going to Suva."
If you want to be sure of something, ask several people the same question in different ways.
7. Reef walking can be dangerous
The water is pristine, the sand crystalline and the rocks are swirling with colourful fish but walking around the reef comes with risks. Even small cuts from that beautiful coral may take a long time to heal. In fact, it's best to be careful with all cuts and scratches in the tropics because infections can move quickly. Coral cuts should be washed immediately with soap and fresh water, if possible, and treated with an antiseptic. If you don't have that handy, use vinegar, alcohol, or lime juice, which is the local option. Keep the cut clean and covered until it heals. Better still, consider yourself warned and, if you have to walk over rocks or the reef, wear protective footwear.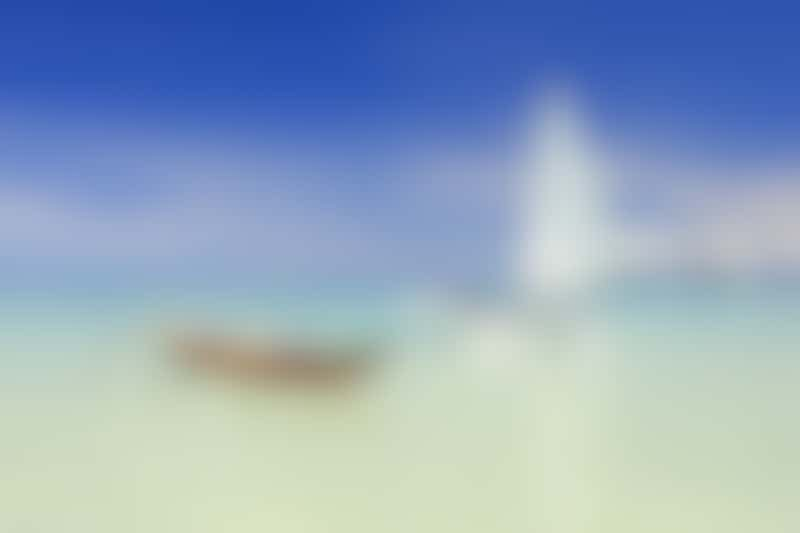 White-sand beach of Huahine, French Polynesia (Photo: Sebastien Burel/Shutterstock)
8. It's the scene of some serious history
Imagine setting off on a 47-day voyage in a seven-metre open launch from Tonga to West Timor. Even if you had satellite navigation and were well provisioned it would be a challenge, but Captain William Bligh did that in 1789 when much of the Pacific was uncharted. And, he did with 17 of his loyal crewmembers aboard. It's one of the most heroic open-boat journeys ever made.
Bligh was one of the first explorers to visit the islands and ports that cruise lines now take you to see. He is credited for charting much of the South Pacific and, of course, infamous thanks to the mutiny on his ship, The Bounty.
The mutiny occurred when The Bounty was on a voyage to Tahiti to collect breadfruit trees to transport to the Caribbean. The ease of life in Tahiti seduced some crewmembers who, angered by the harsh discipline Bligh favoured, decided to part company with their captain and his loyalists. Under the leadership of Fletcher Christian the mutineers ultimately ended up living in Tahiti or on Pitcairn Island.
That other great navigator, Captain James Cook, overshadowed Bligh's legacy. Not only was Cook the first European to sail the eastern coast of Australia and the Hawaiian Islands, he made the first circumnavigation of New Zealand. In all, he spent 12 years sailing around the Pacific Ocean, creating accurate navigational charts. And here's a bit of trivia for you. When Cook was killed in Hawaii in 1779 during a fight with Hawaiians, Bligh was present.
Think of Cook and Bligh when you're next standing on the deck of a cruise ship sipping a cocktail and gazing at the sun setting over a Pacific island. It's a good reminder of how much danger those first Pacific 'cruisers' faced.
Shop for South Pacific Cruises