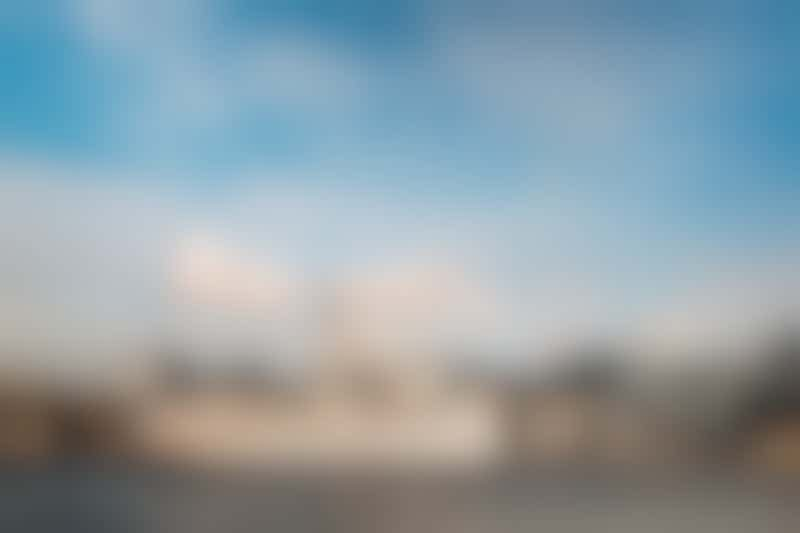 Cruise ship in Hong Kong (Photo: YIUCHEUNG/Shutterstock.com)
Maybe you've already been to major cruise destinations like the Caribbean and Europe -- or maybe you're just up for something a bit more adventurous and exotic. China, perhaps? Cruise calls on China are increasing, as are services for cruisers, but there are definitely some things not to do in China, as well as things travelers should know -- beyond how to wield a pair of chopsticks.
Here are our tips and warnings, along with suggestions from Holland America Line's savvy onboard Location Guide, Jeremy Hale, who has a background in Asian travel and joined HAL in 2010; he was onboard for our recent cruise to Asia.
Don't let this information deter you from traveling to China. There are plenty of wonderful aspects to the country -- boggling architecture, ancient works of art, luscious food, thousands of years of history and bustling, modern commerce -- but you do need to do your homework before setting sail and be prepared for culture shock. We'll help you get ready to explore this fascinating destination.
---
1. Visas and Passports and Exemptions -- Oh My!
While U.S. citizens can stay up to 90 days in Hong Kong without a visa, it's a different story on mainland China. In most cases, you'll need a visa. Believe it or not, Holland America Location Guide Jeremy Hale says, "A lot of guests come onboard without visas -- and you're just stuck." Pay close attention to your cruise line's communications and requirements, which may differ from Chinese policy or the information below.
Before you head to the Chinese consulate or send away for a visa, read the online instructions carefully. Your passport must be valid for six months, and you'll need to provide your cruise and flight documents when applying. China recently instituted a slew of new requirements for visa photos, too, so check those out in advance. The good news? Most Chinese consulates in the U.S. have photo booths that charge a reasonable fee to snap your photo according to the specs.
Cruise passengers can stay up to 144 hours in Shanghai and some surrounding areas without needing a visa. They can also visit Tianjin (the port for Beijing) for 72 hours -- but beware -- you can't go into Beijing without a visa, since that's a different administrative area. And you don't want to miss the sights in Beijing, do you?
Once you're in China, Hale warns that there are many cases when you'll need to produce your passport, including staying in a hotel, buying a train ticket or visiting Shanghai Disneyland. If you're exploring independently, he recommends always carrying your passport. That may mean that you need to get it back (preferably the night before you dock) from your ship's reception desk.
If your cruise doesn't originate in China, you'll most likely have to go through "face to passport" screening at ports, where officials look you and your passport over in person, much as they would when you enter the country at an airport. Depending on the size of your ship, this can take a while -- easily 30 to 45 minutes -- so factor the timing into any privately arranged tours.
---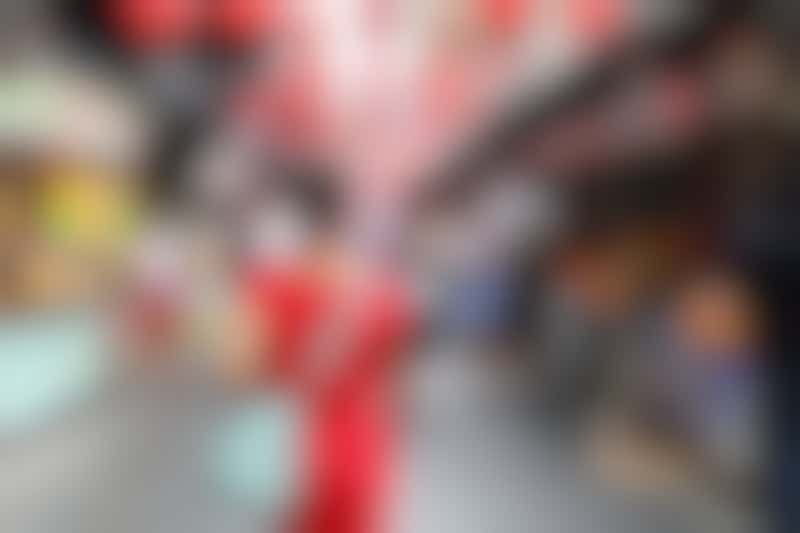 Female tourist exploring a Chinese food market (Photo: Maridav/Shutterstock.com)
2. Do Your Homework So You Can Play
Don't expect much in the way of local visitor services at Chinese ports. "There aren't enough cruise calls yet to warrant a big investment," Hale says. Plus, ports can be distant from main cities and sights, complicating things for independent explorers.
Hale recommends printing out maps in advance or downloading subway plans to your mobile device. "There are fabulous offline resource tools, too," he adds, including apps such as Google Translate, Maps.me (with an offline GPS function and the ability to mark places of interest; available for Android and iOS devices) and Pocket Earth PRO (similar functions, iOS devices only). "Download these things in advance, so you're not using internet time at sea," he advises.
Free Phone Travel Apps for Cruisers
---
3. You Can't Google That
Many websites are blocked in China, including everything Google (Gmail, Google Maps, etc.), Facebook, Twitter, YouTube, Instagram, Dropbox, The New York Times and more. To get around the blockage, download a Virtual Private Network (VPN) app to your mobile device before entering China. These apps spoof the blockage by making it seem like you're connecting to the internet from outside the country.
Think twice before trusting unsecured or open internet connections in China; hackers and scammers are rife. You're better off logging into Wi-Fi networks that have a password -- but even then, there can be issues.
---
4. Knock, Knock, It's Culture Shock
There's a different sense of what's polite in China. "Lining up is something that's just not done," Hale says, whether at entrances to sights, restrooms or trains. "We might think of it as rude, but it's just part of being in that environment." In crowds, Chinese have a different sense of personal space and you might get jostled.
At iconic cultural attractions, you could be an attraction, too. Busloads of tourists come in from rural China to visit the Forbidden City and Great Wall, but we found they were more intrigued by our blond hair. You could be the first Westerner these fellow tourists have ever encountered, so they might touch your hair or ask you to pose with them for photos. Just enjoy your celebrity status!
Tips for Battling Culture Shock on Asia Cruises
---
5. Chinese is Greek to Me
Unless you can read Chinese characters, you'll need to prepare in advance when taking a taxi. "I can't warn people enough about language concerns with taxi drivers," Hale says. Fortunately, hotels have bilingual cards, and a concierge can write down a destination address for you. Restaurants and other attractions usually provide bilingual addresses on their websites, and Google Maps often does, too. If you've booked a pre-cruise hotel and are taking a taxi from the airport, print out the address in Chinese before leaving home. Major booking sites usually provide confirmations in both English and the local language.
If you're game for trying public transportation, subway systems have signs in Western characters, and ticket machines are bilingual. Buses tend to be more difficult, with Chinese-only signage.
---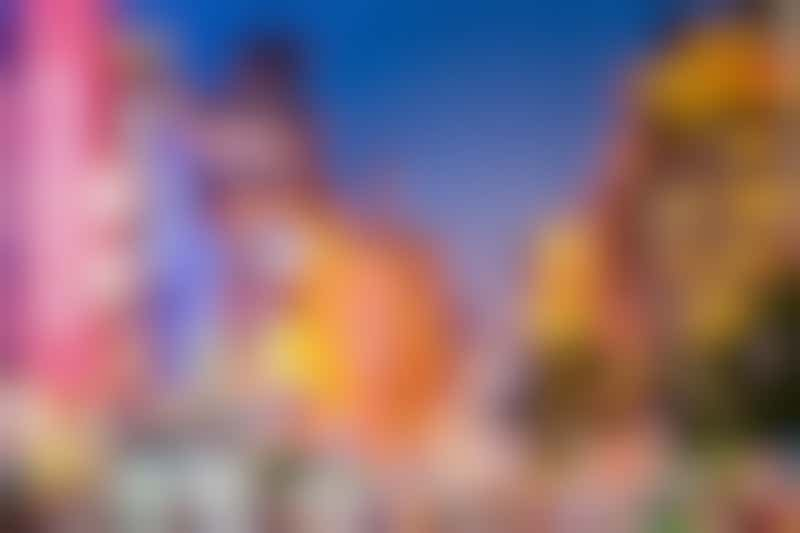 Famous shopping strip in Shanghai (Photo: ESB Professional/Shutterstock.com)
6. Cash or Plastic?
"Don't assume U.S. currency will be accepted; that's not the case in China," Hale says, "Some stores may not accept every sort of credit card -- even a high-end department store," he adds. And, if you've booked a hotel using a credit card, be sure to bring the same card with you, because you might be asked to produce it at check-in.
In some cases, when you use a credit card, your charge might be converted to U.S. dollars by the merchant. Businesses are supposed to ask you before running a card in your home currency -- but in our experience, Chinese merchants didn't. This "direct currency conversion" gives you a terrible exchange rate and often incurs an additional charge from your credit card company. The practice isn't restricted to China, but easier communications in other countries mean merchants are better about asking you first. Wherever you travel, you should always request charges to be run in local currency to get the best deal.
---
7. To Squat or Not
Like many parts of Asia, squat toilets are common in China. In most instances, there will be at least one Western-style toilet -- often identified by an "accessible" symbol on the door. Don't give up on your search for a "sitter"; if there's a Western-style toilet, it tends to be the farthest from the restroom entrance. Be sure to carry toilet paper or tissues, and note whether you're supposed to toss them in the toilet or a wastebasket; usually, it's the latter because systems can't handle the paper. Yes, it's gross, but don't clog up the only Western toilet when there are 15 fellow tourists waiting to use it!
Carry a small bottle of hand sanitizer or a damp washcloth in plastic bag, Hale recommends. Sinks aren't always available for hand-washing.
Drink only bottled water and, if you tend to have a reaction to MSG, know that it will likely be in most dishes you eat ashore.
How Not to Get Sick on a Cruise
---
8. It's a Scam, Ma'am
As with nearly everywhere you travel, be alert for pickpockets in major cities. Here are a few common scams that have been reported in China.
Tourist tea or cocktails: A young Chinese person might invite you to have tea and chat, or an attractive woman might suggest you enjoy a few drinks together. Decline because you'll get stuck with an exorbitant bill.
Gypsy cabs: Always insist that cab drivers use the meter. If they refuse, get out. These unscrupulous drivers quote ridiculous prices, and their cabs are usually in very bad shape.
Counterfeit money: We didn't have a problem with this, but the U.S. State Department warns that there is a lot of fake yuan floating around. Carry small bills and use exact change whenever possible, to help avoid counterfeits.
Fake designer goods: Some cities have entire markets hawking fakes -- but that "Rollex" may not be ticking by the time you get it home. U.S. customs laws allow you to bring in only one fake of each product type (one purse, one watch), so don't go overboard and buy "Gucci" bags for everyone back home.
Staying Safe in Port: A Three-Step Program
Show China Prices