You're planning your first cruise, and you want to keep costs down. Should you go with the cheapest cabin available, or is this some kind of mistake? Here are eight things you should know before booking that cheap cruise cabin.
1. They don't offer natural light.
The cheapest cabins on most big-ship cruise lines are inside cabins. That means they have no windows to let in natural light.
How does that impact your vacation? You won't be able to simply look outside to determine if the day's weather is sunny or rainy; instead you'll have to turn your TV to the bridge cam or go outside. The lack of natural light also makes it harder to wake up in the morning, and when you do wake, you'll have no idea if it's 5 a.m. or 9 a.m. (This could be a good thing if you're cruising Alaska or Norway around the summer solstice when the sun rarely sets, or if you're sensitive to light and plan on getting a lot of sleep on your vacation.)
2. They're not always smaller than the next category.
Generally, the cheapest rooms are also the smallest. But on some ships, the next category up -- oceanviews with a porthole or picture window that does not open -- is either the same size or just a tad larger or even smaller.
3. They can sleep four.
Families and gaggles of girlfriends, take note: On many lines, the cheapest cruise cabins can sleep four. The typical layout is two twins with two pull-down bunkbeds above them. Yes, you will be a bit crowded (especially if your travel party is four adults), but with third and fourth passenger fares usually discounted off the regular cruise rates, you can make a cruise vacation more affordable going this route.
4. You still get your own bathroom.
Just in case you still have nightmares from your hostel days, rest assured. Even the cheapest cruise rooms come with a private, ensuite bathroom. It's not large but it's all yours!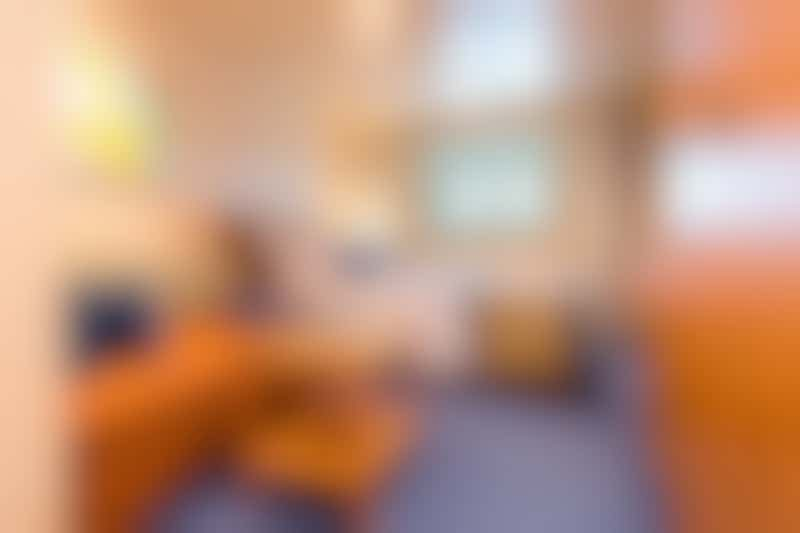 The Porthole Cabin on Carnival Vista (Photo: Cruise Critic)
5. You might not get to pick your cabin location.
The absolute cheapest cabins are often guarantee fares. This means that you pay the lowest price available for an inside stateroom and are guaranteed a cabin somewhere on the ship. You do not get to pick which specific cabin number you prefer or which deck.
It's a gamble: You might get stuck with that weird, one-off room that's smaller than most rooms or with an awkward layout. Or, you might get lucky and get upgraded to a room with a window. The cruise line decides based on availability.
6. They're not always eligible for promotional perks.
If you want to take advantage of a limited-time sale you saw advertised, make sure your inside cabin is eligible for the perks. We've seen promotions that save the freebies for outside or balcony cabins and higher categories. Alternatively, inside cabins might be eligible for one free perk instead of two or for some minimal amount of onboard credit, such as $25 instead of hundreds.
7. They offer the same shipwide amenities.
Passengers booked in suites might get the VIP treatment on certain cruise lines, but travelers in the cheap cabins aren't treated any differently than those staying in outside or balcony rooms. You'll still have access to all the same restaurants, shows and onboard activities people in other standard cabins do. You can also use the cruise line's online planner to pre-book shore excursions, spa treatments or specialty dining.
No one will know that you're cruising on the cheap unless you tell them.
8. Some people prefer the cheapest cruise cabins.
If you don't plan on spending a lot of time in your cabin (or only use it to bathe and sleep), and you don't mind (or prefer) the lack of natural light, a cheap inside cabin might be the best room for you. Why spend money on more space or windows if you're not going to benefit from them? Instead, save that money for the purchases that are meaningful to you -- whether that be shore tours, drink packages or thermal suite passes.
For some folks, inside cabins are their first choice. You might feel the same.