"Getting there is half the fun" no longer applies to traveling to and from cruise ports, particularly if you are flying to your ship. There's no way for most of us that the journey is anywhere near as satisfying as being onboard.
But there certainly are ways to reduce stress and hassles when traveling to and from a cruise. Here, we offer tips and advice.
1. Get a passport.
While passengers on closed-loop sailings, which depart from and return to the same U.S. homeport, don't technically need a passport, it's safer to carry one in case an unexpected emergency leaves you in a foreign port and you need to fly home. For up-to-date information on current documentation requirements and options, check out our story on Cruise Rules and Regulations. Non-U.S. citizens should check with their home countries about passport requirements.
2. Arrive to port a day early to avoid flight or road delays or cancellations.
With storms and foul weather in the winter and summer -- not to mention mechanical issues or increased security concerns -- it's not unusual to experience significant delays when you fly. Cruise Critic always recommends that you fly in the day before, to make sure that you have a cushion to make your cruise. The cost of a hotel room is usually peanuts compared to the price you pay if you miss the ship entirely.
Our advice remains the same even with passengers driving to port. Road closures and big storms can also affect roadways. Better to be safe than sorry.
3. Invest in Global Entry.
If you're traveling internationally, having Global Entry is a no-brainer. While it does take some time to complete the application and go to an office for an in-person interview (usually held at an airport), the joy that you'll have speeding through the immigration line when you arrive back in the U.S. is well worth it.
Once you are approved, Global Entry lasts for five years and it also includes TSA Pre-Check, which will make the security line less onerous. You can also use it to skip long lines at Fort Lauderdale's Port Everglades cruise port.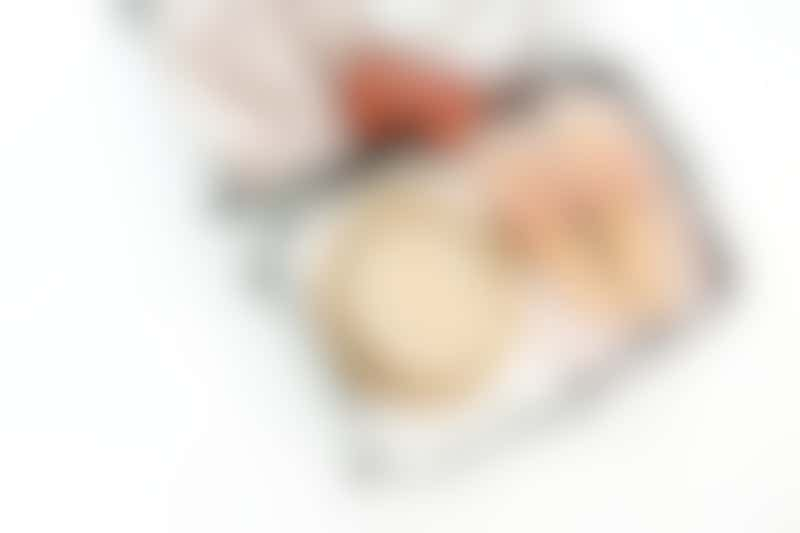 Luggage With Belongings Stored Inside (Photo: Floral Deco/Shutterstock)
4. Lighten your luggage, and let it roll.
At a time when luggage is lighter than ever, we cringe when we see people struggling with bulky oversized monstrosities at baggage claim. Modern bags have lightweight frames and -- this is important -- four wheels, making the bag more aerodynamic and your experience rolling it more pleasant.
If you're loath to part with your big bag, look at it this way: The lighter your actual suitcase is, the more souvenirs you'll be able to put into it without going over the airlines' weight limits.
5. Download your apps.
Phones have become an essential part of travel, replacing the reams of paper that we used to travel with. While you still should print out your cruise line confirmation documents, much of your other travel information can be accessed from your phone through airline and trip-planning apps like TripIt or TripCase. Having a ride share app like Uber or Lyft on your phone can make getting to and from your cruise port a breeze. U.S. Customs even has a mobile app you can download.
The cruise lines also have their own apps that can be used not only to plan your trip by booking restaurant reservations, shows, shore excursions and spa appointments, but also keep track of your schedule while onboard. (Get the full cruise line app list.)
6. Spring for insurance.
Never bought travel insurance? If you're sailing during hurricane season, it's a must -- and with all of the air and travel delays mentioned above, it's a good idea almost every time you cruise. When you shop for insurance, make sure you read the fine print so you know exactly which scenarios the policy covers. Opt to buy travel insurance sooner rather than later, to get the maximum coverage for bankruptcies in addition to weather concerns and pre-existing medical conditions.
7. Cash in those frequent flyer miles.
The airlines are always tweaking their frequent flyer programs -- and it's never in favor of the consumer. There's no consistent yardstick on how well all those miles you've earned will be protected. So it's prudent to get some benefits from the programs now rather than later.
Even if you can't get free seats to your desired destination, you can still use the mileage for other benefits such as airline lounge memberships, deals on partner travel or merchandise offers, or possibly upgrading a coach ticket to business or first class.
8. Know your ship dock or terminal.
Cruise ship ports are getting as big -- if not bigger -- than some airports. Cut yourself a break and get info on which terminal is slated for your ship. This will help you with parking, if you are driving yourself, or the driver, if you are taking a cab, ride share or private transfer. European cities that serve as river cruise homeports often have multiple docks. Check with your river cruise line to see which one you'll be using.