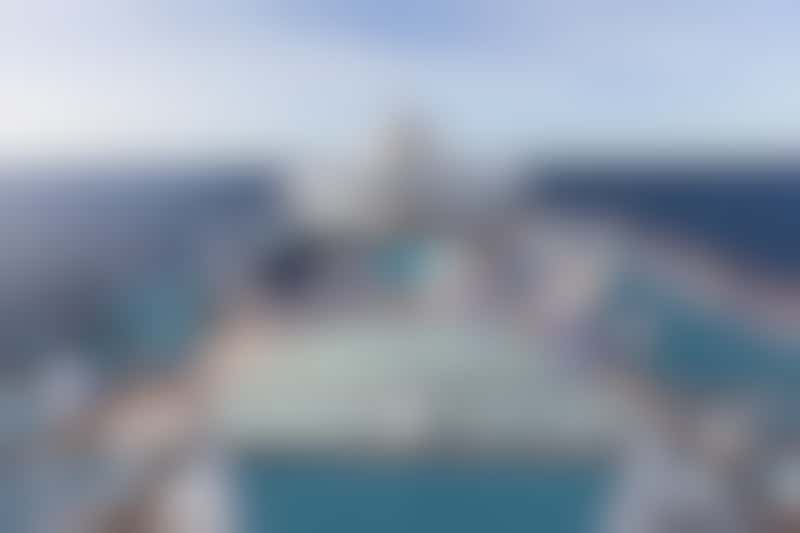 The Pool Deck on Crown Princess (Photo: Cruise Critic)
Princess Cruises' 3,080-passenger Crown Princess is currently sailing out of Southampton until September, visiting both the Med and northern Europe. Here are eight reasons why you'll fall in love with this knockout ship.
---
1. British Flavours
It's only fitting that a ship sailing from the U.K. should taste of the U.K. This summer, Crown Princess will be dishing up a host of firm British favourites, from a once-a-week curry night, to fish and chips and a traditional Sunday roast with all the trimmings. This is on top of the already high standard of cuisine offered in all the restaurants. In fact, the food's so good that the speciality restaurants are really an unnecessary extravagance, but they're still worth the splurge. Pub staples get a gourmet twist in the Salty Dog Gastropub where for $19 a head dishes such as Pale Ale Pork Cheeks come paired with craft beer. The New York-style Crown Grill serves melt-in-the-mouth memorable steaks ($29) with artisan dipping salts which are quite possibly the best steaks anywhere -- not just on a ship. Plus, kids go half-price.
---
2. A Champion for Sports Fans
Fed up with missing major sporting fixtures while you're away? Well, fear not because sport comes to you on Crown Princess. Major events including the Ryder Cup, Wimbledon and Premier League games will be shown either in cabins or on the top deck's Movies Under the Stars cinema screen. You'll even find strawberries and Pimm's onboard during Wimbledon fortnight, to bring a touch of SW19 (and Murray Mound) to the mid-Med. And if watching all that tennis makes you itch to have a racket and ball in your hand, head up to deck 19's own Centre Court where you can play tennis, volleyball, half-court basketball and badminton to your heart's content.
---
3. Celeb Spotting
This summer is like no other on Crown Princess, with a record-breaking number of celebrities on the bill. Paul Burrell (former butler to Diana, Princess of Wales), Pete Best (original drummer for The Beatles) and James Cosmo (star of "Braveheart" and "Trainspotting") are just some of the names in a stellar line-up of guest speakers. Stars will be available for photos, autographs, book signings and Q & A sessions. Some of them will even be judging on the ship's own version of "The Voice" -- an onboard singing competition for guests. Talking of which...
---
4. You Can Be a Crown Princess Star, Too
If you hanker for the limelight, not only can you audition for "The Voice" spin-off (which culminates in a live final where the audience votes for a winner), there are audience participation shows aplenty where you can have your moment of fame. There's Mr & Mrs and the Yes/No Game (try lasting three minutes without confirming or denying using those two words). Of course, if you find it more entertaining to watch these shows rather than be part of them (and if a constant diet of amateurs isn't your bag), there are always the pros. Playing in the theatre is the brand new musical "Magic to Do", written exclusively for Princess by Grammy, Oscar and Tony Award-winning composer Stephen Schwartz.
---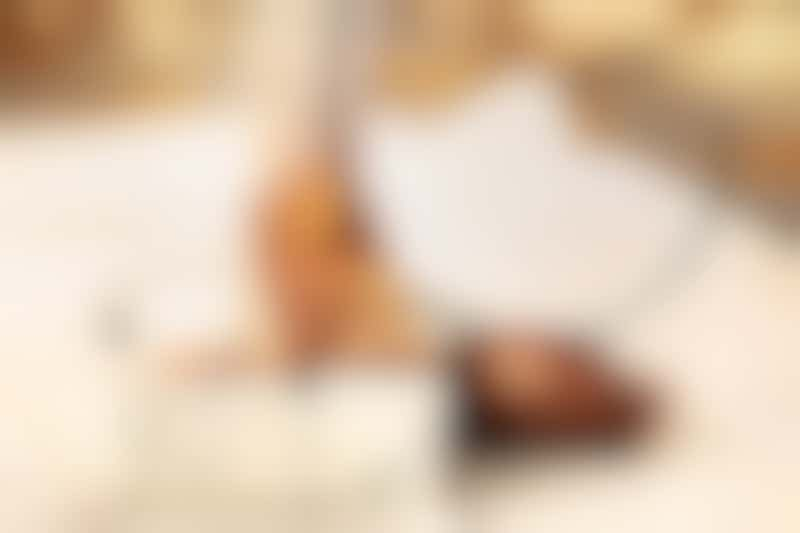 Norman Love's milk chocolate peaunt butter bar (Photo: Princess Cruises)
5. Guilty Pleasures
Let's face it, chocolate is most people's guilty pleasure and Crown Princess goes lavish on desserts thanks to master chocolatier Norman Love's raft of delectable, exclusive recipes. Standouts include chocolate tiramisu and a milk chocolate peanut butter bar, but why should the fun end there? Chocolate's not just for eating, it's for treating too. Try the spa's chocolate body indulgence. First a gentle chocolate polish, next a whole-body chocolate mousse mask. It stands to reason that the finale is a massage using, you guessed it, chocolate massage oil. You're sure to leave looking (and smelling) good enough to eat.
---
6. A Destination Expert
Making memories off the ship is as important as time spent on it and foodies, culture vultures and adventure-seekers will find it hard to choose between Crown Princess' 20 new, immersive shore excursions this summer. Be whisked by high-speed train to Moscow, Russia (no visa required), to visit the Kremlin and Red Square. Catch and cook king crabs by a campfire in the Norwegian fjords. Or go wine-tasting in a French chateau in Bordeaux. Mais oui, the possibilities are endless. In some ports of call the destination will even come onto the ship, in the form of local guest speakers whose first-hand knowledge is designed to give guests an authentic feel for the place.
---
7. Encourages Children To 'Discover'
Kids clubs can be hit-and-miss on ships, but not on Crown Princess. The brand new Camp Discover age-banded clubs (age three to 17 years) sees children clamouring to get in at opening hour. And with activities such as hands-on science experiments and interactive scavenger hunts (inspired by Princess' Discovery at Sea program which mixes entertainment with education) it's no surprise why. Dance classes, mini-golf tournaments and LEGO boat-building competitions also keep the little ones busy, but the pi ece de resistance is the JrCHEF@Sea class. Not only does the ship's patisserie chef teach children how to ice a cake like a professional, they get to eat the fruits of their labour afterwards.
---
8. Multi-generational
There's something for everyone on Crown Princess, be it lazing by one of the four pools (five in total if you include the teen-only one), burning off calories in Zumba classes, or munching on popcorn as you lie back to watch a new release on top deck's open-air screen. The ship is classy, glitzy and has got such a friendly vibe that it's no surprise so many intergenerational groups and families holiday onboard. And if you worry about not being able to find mum, dad, grandpa or your tween, then simply download the Princess@Sea app to your phone and you can message each other for free. No one need ever be lost at sea again -- genius!
Show Crown Princess Prices