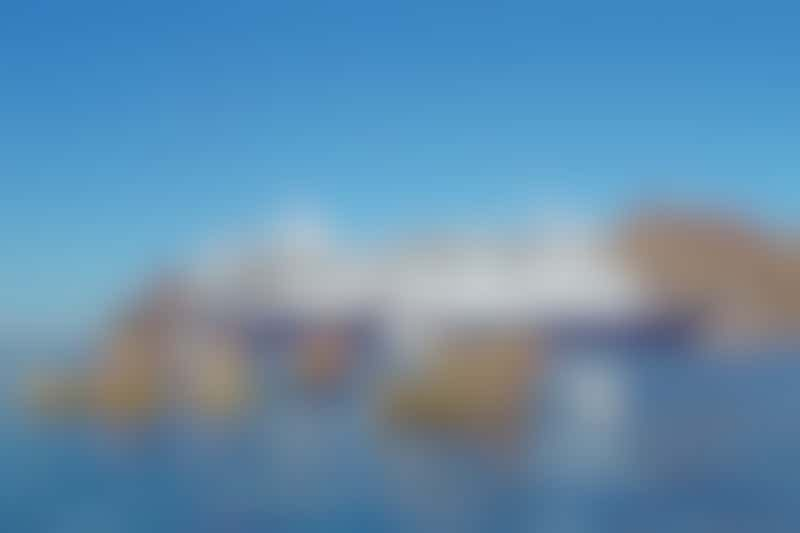 Safari Endeavor in Mexico (Photo: UnCruise Adventures)
Off-the-beaten path points of interest that can only be reached by inflatable boats; encounters with bears, seals, monkeys and whales; hiking and kayaking during the day, followed by a handmade cocktail and tapas in the evening -- such are the norms for a sailing with UnCruise Adventures.
For travelers looking for something more adventurous than a big ship cruise that visits the world's most popular ports of call, UnCruise Adventures offers something a bit different. With itineraries that focus on places known primarily for their pristine nature and abundance of wildlife, and daily activities that include hiking, kayaking and snorkeling (all included in the price!), UnCruise offers expedition style travel. But unlike land-based expeditions, you'll always have a comfortable bed to sleep in at night, air conditioning in hot climates (or heating in cold climes) and you'll only need to unpack once.
If an adventurous cruise experience that focuses more on the natural shoreside experience than on being a "cruise," read on to discover eight reasons why UnCruise Adventures might be the right cruise line for you.
---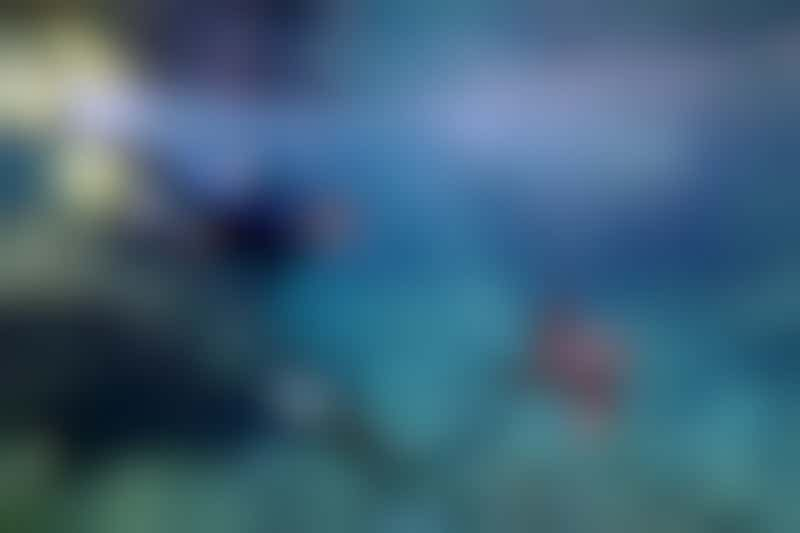 Swimming with sea lions (Photo: UnCruise Adventures)
1. You love wildlife.
No matter whether you're sailing to Alaska, the Galapagos, Hawaii, Costa Rica or Mexico's Sea of Cortes, you're pretty much assured to see plenty of wildlife. While no UnCruise guide will ever guarantee wildlife sightings, it's pretty hard to go a full week on an UnCruise sailing without seeing lots of birds, sea life and land-based critters. Depending on your itinerary you might see elk, moose, whales, monkeys, grizzly bears, dolphins, giant tortoises or sea turtles, butterflies, toucans, pelicans, stingrays, sharks and so much more.
---
2. You'd love to spend a few days hiking, kayaking or snorkeling.
UnCruise Adventures cruises are not for the bus tour traveler. They are on-the-ground, active journeys that make the most of every second spent off the boat. Regardless of the weather, you'll be asked to hike, kayak or snorkel -- even in the cold waters of Alaska! Hikes can last anywhere from less than an hour to two or more hours; snorkeling might only be in deep water. And all of it might be offered twice a day. Of course, you're free to do as much or as little as you like, but the less you do, the more you're missing out on the full UnCruise experience.
---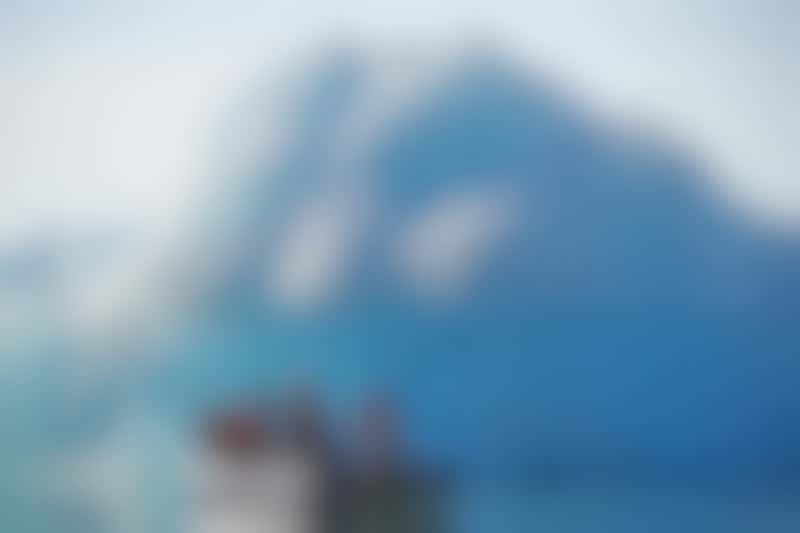 Exploring glacial ice in Alaska (Photo: UnCruise Adventures)
3. You're not fazed by extreme temperatures.
Alaska, the Galapagos, Costa Rica -- these are not temperate climates. Even in the summer, Alaska can be cold, rainy and uncomfortable. The Galapagos and Costa Rica are the opposite, hot and humid. And yet, you'll still be spending most of your time outdoors, on the ground amid sweltering rainforests, or trekking on cold glaciers. If you're bothered by getting wet, wearing multiple layers, or sweating more than you ever thought possible, an UnCruise trip might not be for you. (The line does have a selection of itineraries to more comfortable destinations like Hawaii, the Pacific Northwest and the Columbia/Snake rivers -- which can get pretty rainy.)
---
4. You have no desire to dress up for dinner.
Don't expect to see suit jackets, ties or cocktail dresses on an UnCruise sailing. It's all Columbia Sportswear, REI and other similar gear onboard. People are more interested in finding out that your pretty blue hiking shirt is sweat wicking and UV protective than with the fact you might have worn it twice already. And no one will judge when you show up to dinner in shorts, a T-shirt and a baseball cap, even if it's the same outfit you've worn every evening of the cruise.
---
5. You hate being nickeled and dimed.
Just about everything is included in your cruise fare when you sail with UnCruise Adventures -- from your room to your meals and all your drinks, and from your landside excursions to any onboard lectures. The only things you'll have to pay for are gratuities for the crew and guides, and any UnCruise-branded merchandise you might want. (On select boats, a 30-minute massage is included in your cruise fare as well!)
---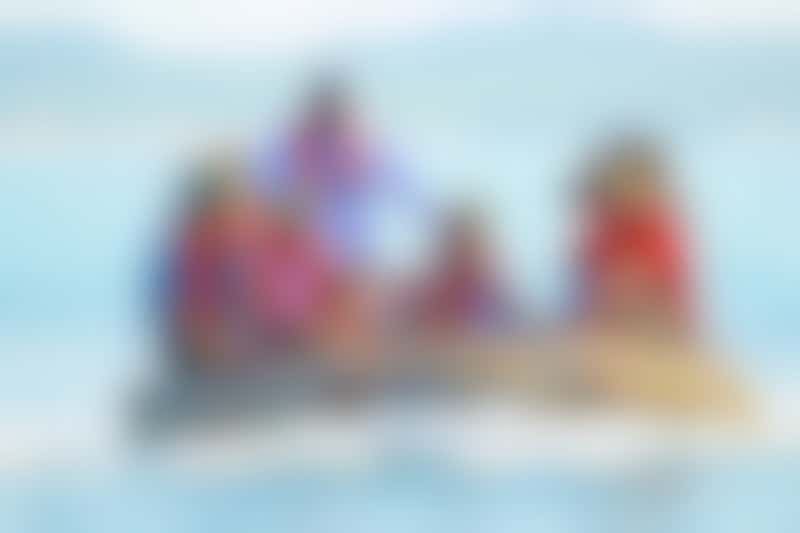 Panga tour in the Galapagos (Photo: UnCruise Adventures)
6. You're more interested in learning the origin of the word orchid than in playing bingo.
The UnCruise experience is more about immersing yourself in the natural environment of the destinations cruised to than in anything the line offers onboard its ships. A big part of that is learning about the places you're visiting and the flora and fauna you're seeing. Wildlife guides who can answer your questions and spot elusive animals are more important than a cruise director whose main job is to provide onboard entertainment. In fact, there really won't be any entertainment. But if you're the type who's more interested in learning about the sloth you saw that morning or the orchid you spotted from a skiff, you won't be bothered by the lack of organized onboard activities.
---
7. You don't mind experiencing the cycle of life and death.
The wildlife guides who accompany cruisers on UnCruise Adventures' sailings are bursting with knowledge, but not all of it is rated PG. This is wild nature, unedited after all. You might see animals hunting (the flip side being you might also see animals dying and being eaten) or even mating. If you're the type who gets offended if your guide tells you (sometimes gleefully) about the mating habits of the local fauna, perhaps pointing out parts of their anatomy you'd normally avoid noticing, you might want to stick to something a little less adventurous.
---
8. You're pretty easygoing when it comes to food.
The food onboard UnCruise Adventures ships is good, but it's not gourmet and there's not a lot of it. Unlike on big mainstream ships where snacks are available 24/7 and you've got seven or eight menu choices every night just in the main dining room (but not including any specialty restaurants), your choices on an UnCruise sailing are limited. There's one dining area (only open during set hours), breakfasts and lunches are buffet-style with three mains and a handful of sides, and the sit-down dinner menu consists of just three choices. There's always a vegetarian option, but fussy eaters might be hard pressed to find something they enjoy.