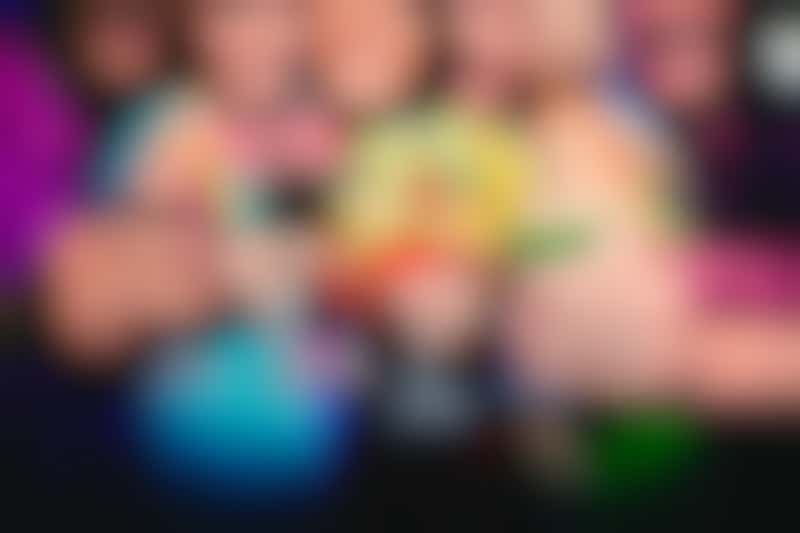 8 Reasons to Go on a Girlfriends' Getaway Cruise (Photo: Pressmaster/Shutterstock.com)
Even if you were never the type for estrogen-fueled sleepover parties in adolescence, a cruise vacation is the perfect way to channel a little girl power in your adulthood. It's the best of all options: Take the sunbathing from a resort stay, the spa time from a wellness retreat and the nightlife from a casino, throw in activities and destinations that rotate daily -- and voila! -- you and your friends can't possibly have a bad time.
Whether you're single ladies throwing inhibitions to the wind and sea, married with children and seeking "me time," working stiffs looking to come unraveled or simply old friends wanting to create new memories, a cruise has a way of making it possible. Not convinced yet? We offer eight reasons why a girlfriends' getaway isn't just for bachelorettes.
1. Relive Sleepaway Camp as Adults
People-watching at the pool, learning new crafts like how to make a towel animal or carve fruit, chocolate buffets and dances .... You may be bunking in a balcony cabin rather than a log cabin, but aspects of cruising are very much like camp. Forgo the wilderness and the campfires and instead enjoy the open sea and acoustic guitar as the sun sets.
Friendship bracelets may now be in gold links and not thread, but the same idea remains: This is a time to bond, to girl talk late into the night, to revert back to simpler times when all you had to worry about was proving you could swim to the other side of the lake.
Channel who you were in childhood; it's never too late to karaoke in front of a crowd instead of singing into a hairbrush. Taking risks, meeting new people and doing it all with a friend by your side is not something we should reserve only for our younger years; a cruise is the perfect time to confide crushes to your bunkmate and surprise yourself by trying something new.
2. Indulge Without Guilt
A vacation with your significant other has its own set of satisfactions, but sometimes the boys have different opinions on what is worth a splurge. It's no fun when they wince at the bill for that dreamy (yet over-priced) head-to-toe treatment at the spa, or talk you out of the souvenir you don't need but just really want.
Female friends, on the other hand, tend to know when it's time to treat yourself, and understand when money shouldn't be an obstacle to your happiness. You may have almost maxed out your credit card on that jacket she convinced you to buy 10 years ago... but you still wear it! Even if the guilt about spending is your own, allow a friend to convince you that you're worth it. Your vacation will be all the more fun for it.
3. Something for Everyone
The Spice Girls were the ultimate embodiment of girl power in the '90s, but they were all so different that vacation planning must have been a nightmare. Not so if they booked a cruise. If your circle of gal pals includes a sporty, posh and even scary type, chances are you'll all find something onboard to suit your spicy tastes. After all, you're each spending the money, so it should be equally enjoyable.
Let the active one take a fitness class or climb the rock wall; posh types can find the adults-only sanctuary, while the extroverts can easily find trivia, contests and card tables to occupy their day. A group getaway is time to spend together, but there's nothing wrong with a spell apart. Catch up on your days over dinner and dancing.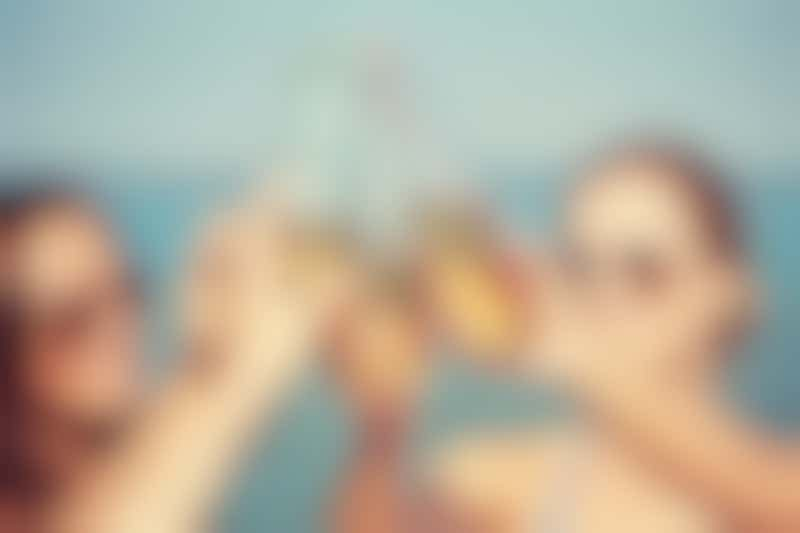 Have fun onboard and in port (Photo: Syda Productions/Shutterstock.com)
4. Reconnect, Face to Face
Many people complain that we're too connected these days, but in all the wrong ways. Email, social media, smartphones on at all times -- we may be in touch with friends, but when was the last time we had any face time? (And no, I don't mean the iPhone app.) If you're mindful enough to plan the occasional get-together, it's dinner, drinks and then time to run back to work and family. A week together on a cruise forces friends to do nothing but spend time together, and it's a perfect way to put down the phone and find an excuse to focus on each other.
5. Pack Without Embarrassment
If you're a serial over-packer and your family has made it clear that your bag just for sandals is unacceptable, it might be a relief to travel with a kindred spirit. Two times the clotheshorse might mean two times the wardrobe. If you're just close enough in clothing or shoe size, traveling with a girlfriend may not only extend the time it takes to get ready for dinner, but it may extend your choices of formal wear for any cruise line dress code.
Forgot a cardigan for the deck party? She's got it. Meant to bring bobby pins? No sweat. Admiring each other's outfit options will probably happen; your packing prowess is more likely to be rewarded by friends than scoffed at by those confusing types who re-wear things. Plus, larger-than-life sun hats, smaller-than-you-should-be-wearing bikinis and that sequined dress you bought but never wore are all fair game: friends are there to encourage, not be embarrassed.
6. No Driving, No Curfew, No Must-Dos
Unless you're arriving in port early the next day and have an excursion booked, there's no curfew on cruise ships. That means late nights with the ladies can be guilt free. Have another drink -- it's not like you're driving.
Responsibility dictates so much of what we can and can't do on land, but on a cruise you are pretty much free to have fun. Time with friends can turn a casual dinner into a three-hour affair, and one bottle of wine into two. If you want to stay in your cabin, chatting in your PJs until noon, no one can stop you. And while you can let your hair down without worrying about designated drivers or morning meetings, we do ask that you drink responsibly so you don't get into any real trouble.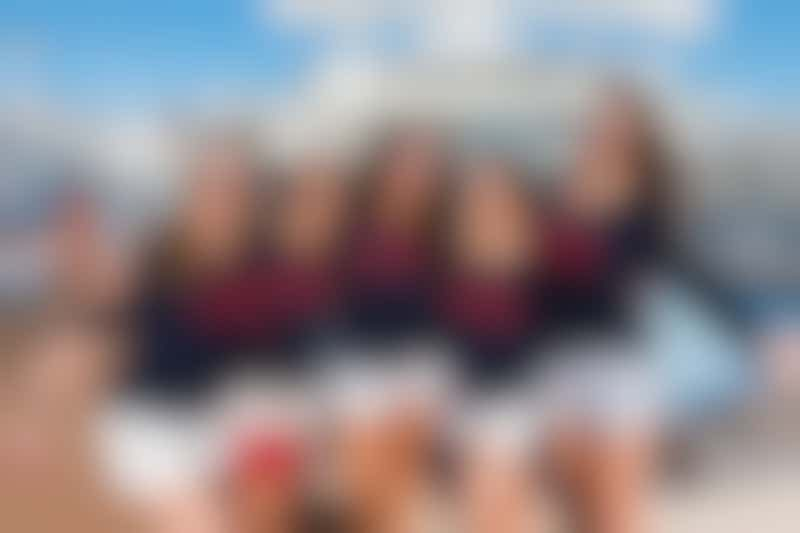 Friends at the Sailaway Party on Oasis of the Seas (Photo: Cruise Critic)
7. Partner in Crime
Sometimes it takes a girlfriend to push you to do something new. I would have never stepped foot in the onboard casino had my friend not taught me to play roulette on a recent cruise (and win a fair amount of money in the process). It's something neither my boyfriend nor I are interested in, so I never would have thought to try it if I were cruising with just him.
I helped this same friend stalk glimpses of a dashing first officer, and we became the stereotype of snickering schoolgirls whenever he was around (relationship at home or not). She made me stay later at the theme parties than I would have, but we danced longer and had more thrills than I've done on other cruises. (Plus, we burned off the desserts she encouraged me to have!)
Cruising with a girlfriend is also a great opportunity to break out of your shell. If you're shy, she'll encourage you to strike up a conversation with a stranger; if you're afraid of heights, she'll support and not judge you when you dangle in fear from the rock climbing wall or scream through a zip line ride. A friend can be a partner, a cheerleader and an instigator, but after all of the questionable calories and exploits, she'll keep your cruise secrets safe.
8. Unwind and Recharge
It's sad but true -- the love of your life and your precious children can easily become part of your daily grind. Escape any trace of your everyday by spending time with a girlfriend. Many women save their precious few vacation days to take a romantic trip for two or to take the kids to Disney, and while that's understandable, don't overlook the value of time spent with friends.
Old friends remind you of who you are, and new friends can help you discover who you are still becoming. Friends offer perspective on your life that can be difficult to get from the inside. And spending relaxing time away from your loved ones may help you come back to them refreshed and better able to see their best qualities (rather than their more annoying traits). Not everyone has the time or money to plan a trip just for her girlfriends but if you get the chance, it's one you probably won't regret.