If a longer cruise is appealing but you're worried that boredom might set in, Holland America's EXC In-Depth Voyages could be for you. These immersive trips have been designed for seasoned travellers seeking new ways to see the world, with six different themes for deeper exploration of the local people, places and culture of the destinations visited on each itinerary.
During a cruise to Tahiti, for example, onboard experts lead photography workshops during the voyage. When the ship stops in Moorea, a photo expedition provides the chance for passengers to capture the island's sparkling blue waters and lush landscapes. Other experiential offerings include activities related to food and wine, history, science and nature, active exploration, arts and culture, with a mix of lectures, instruction, excursions and hands-on activities.
EXC In-Depth Voyages range from 12 to 34 days and include destinations such as Australia, New Zealand, the South Pacific, South America and Southeast Asia. Read on to discover if one of these voyages is right for you.
1. You're a traveller, not a tourist
Tourists tend to visit places to tick off major sights and 'must visit' attractions; travellers prefer to delve more deeply into each destination. With only one day to explore each port, travellers on a cruise ship often have to work harder to find a way to connect with the destination. Preparing prior to arrival by attending lectures, cultural performances and culinary events onboard the ship makes it easier for those who favour immersive experiences to hit the ground running when they arrive in port.
2. Socialising is important to you
EXC In-Depth Voyages tend to attract well-travelled passengers who bring a thoughtful curiosity to each place they visit. Thanks to the Active Explorations activities available onboard and onshore, there's also a good chance the average age will be slightly younger than you would find on other long Holland America cruises. Going on an EXC In-Depth Voyages increases your chance of meeting interesting people to talk to throughout the voyage.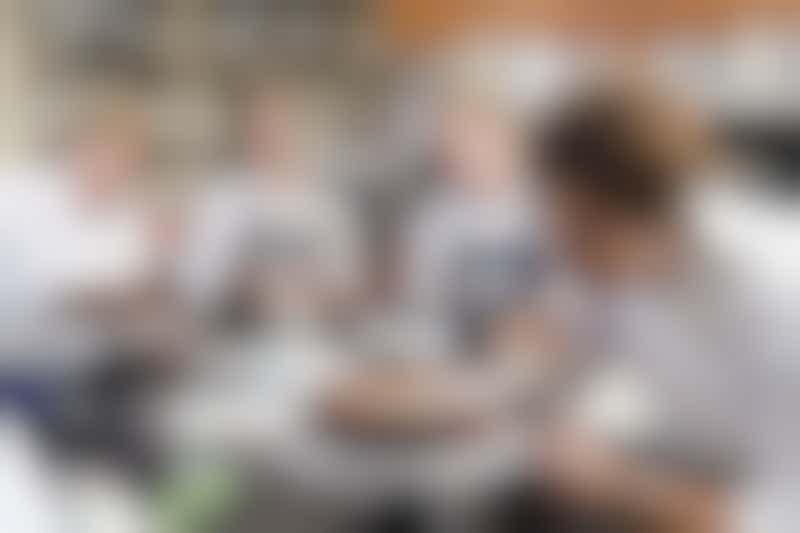 America's Test Kitchen on Holland America (Photo: Holland America Line)
3. New chefs serve fresh tastes
Featured on many HAL ships, America's Test Kitchen is deservedly popular, but some regular cruisers have 'been there, done that'. On EXC In-Depth Voyages, America's Test Kitchen area is handed over to local chefs who introduce passengers to different ingredients and culinary traditions when preparing specialty meals of the region. If you prefer cooking activities with a regional focus, an EXC In-Depth Voyage will make your mouth water.
4. You travel to learn
Travel offers myriad ways to learn about history, art, culture and the science behind what shapes our planet. In many ways, the world is a huge classroom filled with experts who are willing to educate others. EXC In-Depth Voyages give these people the chance to share their knowledge, from what makes the perfect pho to why the universe is expanding and what life is like for locals living in a Fijian village. Step outside your comfort zone by opting for something different, like a science activity instead of your usual cooking class, and you could discover a whole new passion. Either way, you're sure to learn something.
5. You prefer not to travel with kids
Club HAL, Holland America's kids club program, does not operate on EXC In-Depth Voyages. Combine this with the fact longer itineraries aren't traditionally popular with families, and it's highly likely your sailing will be child-free.
6. Spending a little extra is worth it
Surcharges apply to some onboard programming and EXC Tours onboard these voyages. If you already book official cruise tours, rather than organising your own excursions, this won't a problem. And if you prefer to do your own thing? There is no reason you can't opt for independent excursions, plus a few special EXC In-Depth Tours at other ports if these hold particular appeal. As for paying extra for certain EXC In-Depth onboard activities, there is no need unless you are really interested in attending. With plenty of complimentary EXC In-Depth options available onboard, you can still participate in the programming without spending more money.
7. Shows in the main theatre don't have you dancing in the aisles
Regular production shows exit stage left in favour of cultural performances provided by local entertainers on all EXC In-Depth Voyages. If you aren't fond of all singin', all dancin' cruise ship entertainment, or have already seen Holland America's shows before, these voyages present new and unique performances at more intimate venues.
8. Maasdam is your favourite ship
All of the new EXC in-Depth Voyages will take place onboard Maasdam. This 1,258-passenger ship can access smaller ports, plus it has the required facilities to host workshops, seminars and cultural performances. Other ships may join the EXC In-Depth Voyages program in the future, but for now these special voyages are ideal for existing fans of this stately ship.
Featured Itineraries
20-Day Indian Ocean Explorer
Set sail from Singapore on a round-trip cruise around the Indian Ocean and Southeast Asia. This EXC In-Depth Voyage calls at Malacca and Penang in Malaysia, Phuket in Thailand and lesser known Sri Lankan ports such as Hambantota. In this part of Sri Lanka, passengers can try their luck at spotting the elusive leopards that prowl the jungle at nearby Yala National Park, Sri Lanka's second largest nature reserve. After a few days spent exploring different ports in the beautiful Maldives, the ship returns to Sri Lanka and Malaysia to stop at ports such as Colombo and Kuala Lumpur, before returning to Singapore.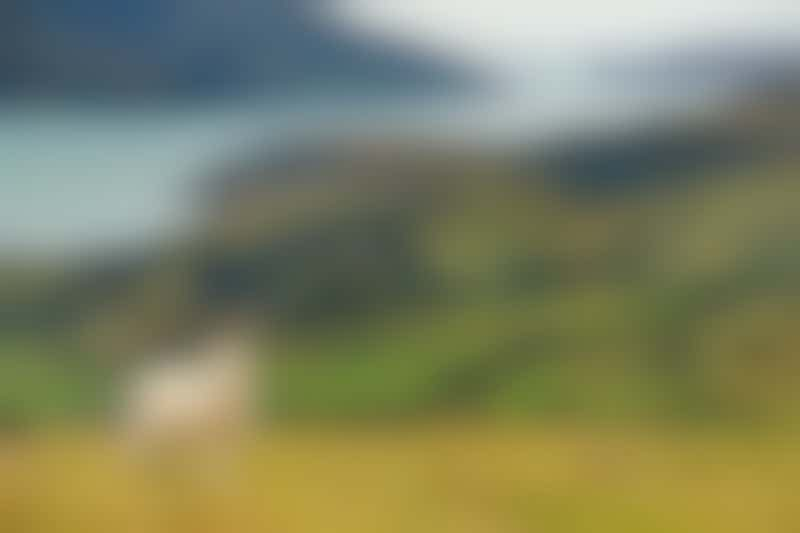 Lush landscape of Banks Peninsula, New Zealand (photo: Pichugin Dmitry/Shutterstock)
12-Day New Zealand and Beyond
Love New Zealand but want to try something different? This unique 12-day EXC In-Depth Voyage includes the rarely visited port of Gisborne as well as Australia's Norfolk Island, which was once home to the country's most notorious penal settlement. These days, the convict ruins and elegant Georgian buildings are yours to explore, along with pristine beaches, National Parks, botanical gardens and charming stores and cafes. Venture off the beaten track and explore the rugged Southern Alps in Akaroa or Gisborne's award-winning wineries. This journey also includes a cultural and heritage tour of Maori ancestral lands in Napier, where passengers can join small groups to learn about different crafts and customs.