Think newer and flashier is the only way to cruise? Think again.
Until recently, cruise ships headed into dry dock for a week or two every few years for inspection and minor maintenance as required by maritime law. Sometimes, ships emerged with lightly refreshed decor, like new linens, carpeting or upgraded furniture. But as cruise lines compete for passenger dollars and many shiny new ships vie for customer attention, more aging vessels are going into dry dock and coming out with multimillion-dollar extreme makeovers.
Carnival, Royal Caribbean, Norwegian and other major cruise lines are investing big-time in their fleets, extending their dry-dock timelines to execute stem-to-stern improvements -- sometimes for entire classes of ships. The result? Completely overhauled facilities, staterooms and amenities, added technology, expanded activities and more.
If you're seeking top value for your next cruise, here's why you might want to board a refurbished ship.
1. You can score a great deal.
While you'll definitely pay a premium to be on a brand-new ship, you can often find fantastic fares to sail on classic vessels that have been upgraded with state-of-the-art features. Sometimes, the rates are between 30 and 40 percent cheaper than for new-builds, depending on the itinerary and season. That means you can enjoy the new attractions and updated decor and furnishings of a new ship without coughing up big bucks.
Bonus: You may even be able to get a great cabin without booking three years in advance. Since most passengers tend to flock to the newest and most hyped ships, passengers seeking a last-minute voyage can often snag prime cabins because older ships -- even if they've been completely redone -- typically don't sell out as quickly as new ones.
2. Passengers who prefer midsized ships can try mega-ship attractions.
Because it's more cost-effective to revamp an older vessel with new enhancements than to build one from scratch, many cruise lines are adding the exciting and popular features first introduced on newer mega-ships onto older, smaller ships. For example, the 2001-built Celebrity Summit was totally transformed into a contemporary ship with high-tech connectivity, rebuilt staterooms and refreshed restaurants and lounges that rival 2018-debuted Celebrity Edge*'*s sleek look.
If you've always wanted to experience cool onboard offerings, like massive water slides, chef-driven eateries and high-tech bars, but shied away from giant floating resorts because you prefer a smaller, more intimate cruising experience, check out a newly renovated ship.
3. Big-ship repeat cruisers can experience something new.
Some dry-dock revamps represent major transformations of ships previously considered mega-ships -- a boon for repeat cruisers who have seen and done it all already on their favorite big ships. For example, Norwegian Cruise Line has forked out $400 million to reinvent nine of its 16 vessels, including bringing its relatively new Norwegian Joy up to speed with sister ship Bliss. Joy now features a two-level go-kart race track, a double-loop water slide, laser tag and a virtual reality experience in the Galaxy Pavilion, where passengers can try out a racing simulator.
In 2019, Royal Caribbean will outfit Oasis of the Seas with the cruise line's latest high-tech options, such as glow-in-the-dark laser tag, longer water slides, a karaoke venue and Escape Rooms. Sister Navigator of the Seas has already been upgraded, and Empress of the Seas and Voyager of the Seas will also get the Royal Amplified revamp. Even the recently built Quantum of the Seas will see a refresh.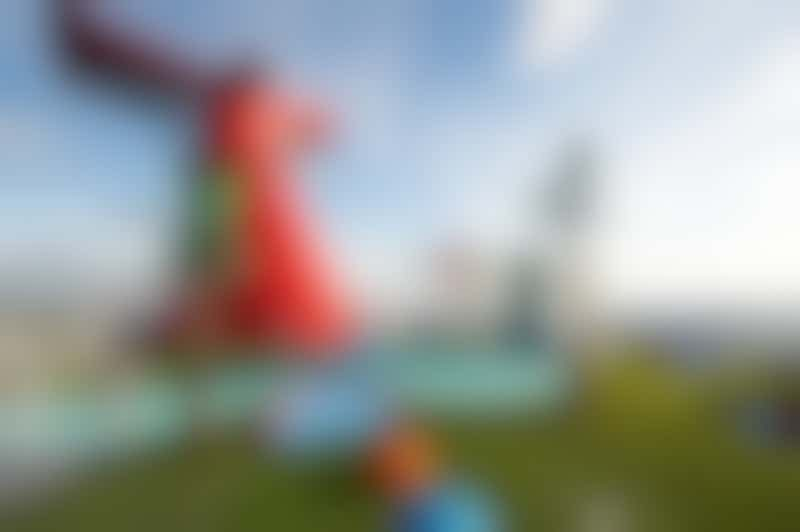 4. Previous dead space is put to better use.
After identifying oft-lamented bottlenecks in common areas or underused space onboard, cruise lines take advantage of extended dry-dock time to turn things around. For example, Carnival Cruise Line transformed Sunrise's mostly empty top decks to expand the mini-golf course and add the super popular SportSquare facility -- including a ropes course -- plus an adults-only Serenity sun deck and hot tubs.
Other ships have put in extra seating in certain lounges, theaters and restaurants, and introduced more shopping options, such as Royal Caribbean's Sugar Beach candy store and Carnival's Cherry on Top.
5. You'll have greater choice in stateroom and suite types.
Cruise lines take advantage of major refurbishments to add extra cabins to smaller ships -- including newer styles of staterooms and suites.
For example, Celebrity Cruises recently moved the kids' club on its Millennium-class ships to make way for more cabins. Royal Caribbean's Liberty of the Seas now has new family ocean-view cabins on a top deck, while Carnival added larger suites and spa cabins when it rebranded Carnival Triumph as Carnival Sunrise.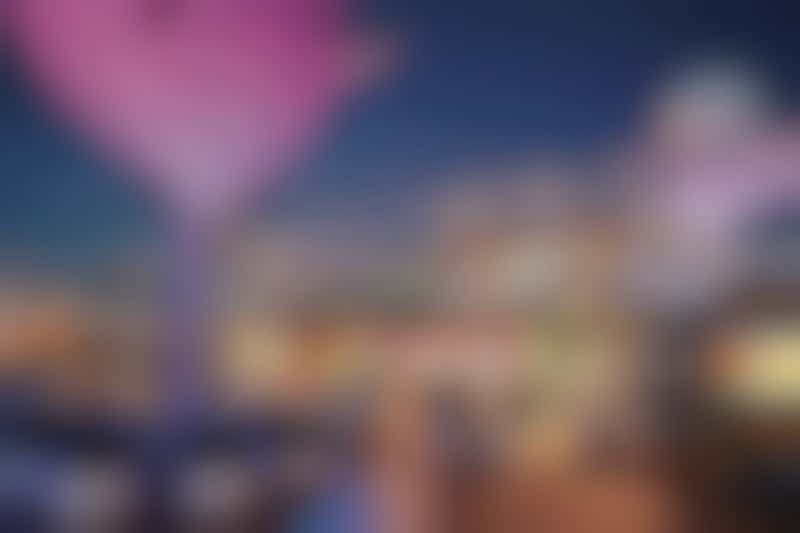 6. Refurbishments also add more bars and dining options.
Can you ever have too many places to scarf down a meal at sea? Probably not -- as evidenced by how many new culinary features are being added across many cruise line fleets.
Sometimes, older ships are the ones to introduce brand-new eateries. Royal Caribbean debuted its new poolside bar, Lime and Coconut, on Navigator of the Seas and will introduce Portside BBQ, its first barbecue restaurant, during Oasis of the Sea's overhaul.
When Carnival revamps Victory, which will be renamed Carnival Radiance, it will also introduce the first-ever Big Chicken restaurant at sea, serving up dishes recommended by Shaquille O'Neal, Carnival's Chief Fun Officer.
Refurbished ships might also have new dining and drinking venues only found on the cruise line's newest or newly upgraded ships. For example, Carnival Sunrise more than doubled its dining venues, carving space from its main dining room and upper decks to bring more specialty restaurants onboard. Among them are Guy's Pig & Anchor Bar-B-Que, Seafood Shack and Bonsai Sushi -- venues only found on a handful of ships.
7. Families will find added fun for kids.
Because many older ships lack splashy water parks or expansive kid venues, cruise lines have begun adding them to older ships during major dry docks. For instance, Royal Caribbean's Oasis of the Seas is set to get The Perfect Storm package of three new water slides and the Ultimate Abyss dry slide -- features that were introduced and very well received on Harmony of the Seas. On Sunrise, Carnival's Camp Ocean expanded from one room to two so different age groups can have their own spaces.
Navigator of the Seas' recent $115-million upgrade added The Blaster, the longest aqua coaster at sea, plus Riptide, a head-first mat racer slide. And Disney Cruise Line added its hugely popular AquaDuck water coaster onto Disney Magic.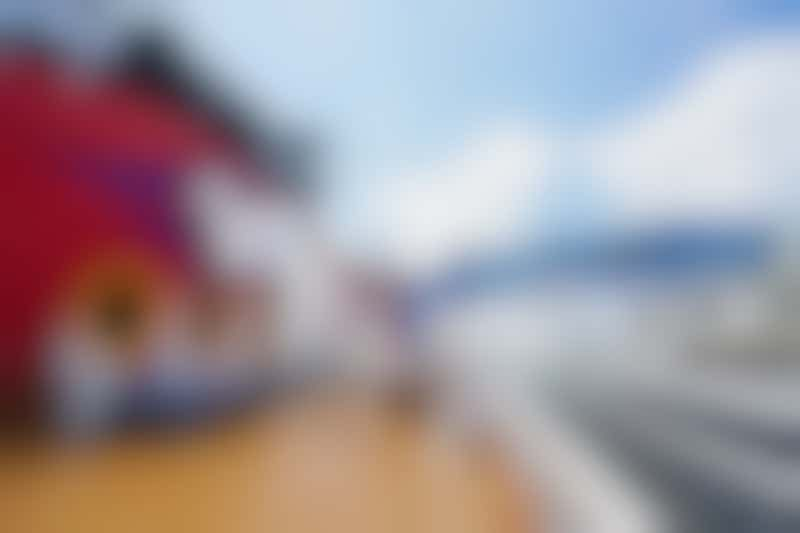 8. The crew seems to enjoy the spiffy new surroundings, too.
We've noticed that a revamped ship positively affects the whole energy onboard -- and that includes the crew. If you've ever sailed on a cruise ship that's seen better days, chances are the staff also seems tired. But while cruising on a refurbished ship, you'll likely see that everyone's reinvigorated, just like the decor.
One thing to keep in mind, though: Avoid sailing on the cruise immediately before or after a dry dock. The last voyage of a soon-to-be overhauled ship can be kind of depressing, and certain venues might close as workers get a jump-start on demolition. Whereas the first (and sometimes second) sailings aboard a newly revamped ship might feature construction projects that aren't quite finished, or areas of the vessel that are not yet open to the public.
Stay on top of upcoming refurbishments by checking our updated list of scheduled dry docks or follow the discussions on our message boards.