3. Learn the Tricks to Finding Your Way Around the Ship -- Even Before You Board.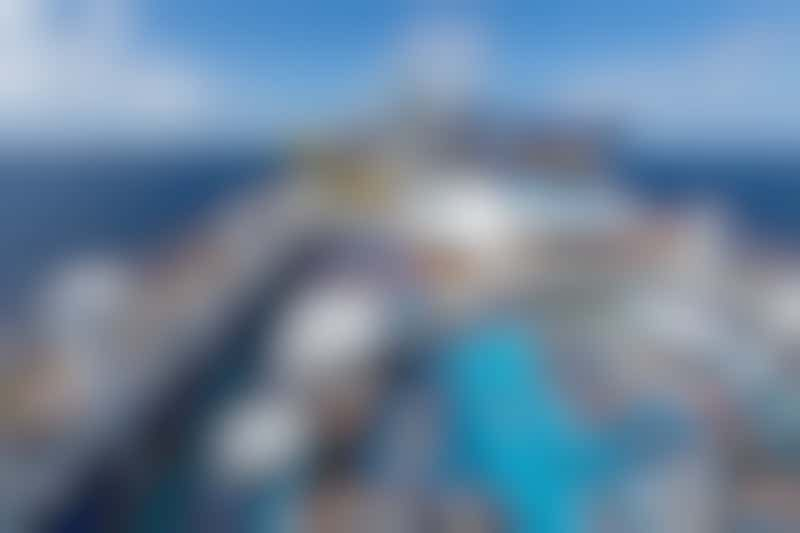 The Main Pool on Norwegian Escape (Photo: Cruise Critic)
On a small vessel like Silver Cloud (514 feet long with seven passenger decks), it's easy to familiarize yourself with the ship's layout by simply walking the decks. On a large ship like Harmony of the Seas (1,188 feet long with 16 passenger decks), it could take you an entire cruise to find your way around and figure out where everything is located. If you don't want to wander around lost for a week, study the deck plans in advance -- and figure out the tricks for remembering what is where.
For example, Norwegian Escape has a simple layout of food in the back, entertainment in the front and information in the middle. A clever way to think of it is as a reverse mullet: business (dining) is in the back and party (entertainment) is in the front.
Royal Caribbean's Oasis Class (Oasis, Allure, Harmony and Symphony of the Seas) took a more creative route and created seven distinct neighborhoods where dining, entertainment and shopping are found throughout. The neighborhood names clue you in to what you'll find there. For instance, the Boardwalk might make you think of family-friendly things to do and places to eat, and that's exactly what you'll find there: carousel, arcade, Johnny Rockets and all.
Plus, Harmony of the Seas uses symbols on its elevator buttons to point you in the right direction. You'll see a carousel symbol for the Boardwalk on Deck 14, a surfboard and umbrella for the pool deck on 15 and even a button that says "Gangway" so you can easily find your way off the ship.
Once onboard, there are other tricks you can employ to help you find your way around and determine whether you're walking forward or aft on the ship. Stairways often have themed art, with the forward stairwells embracing a different look than the aft staircase. Making note of the decor will help you orient. If you're in a cabin hallway, keep in mind that cabin room numbers begin all the way forward and go up as you make your way to the aft. On Norwegian cruise ships, the fish-patterned carpet has all of the fish swimming toward the front of the ship.
When all else fails, know that there's always a map of the deck you are on and a list of what's on the other decks by the elevator banks, so find the nearest one if you're feeling lost. Plus, on most of Royal Caribbean's Quantum- and Oasis-class ships, you can scan your cruise card (or RFID wristband) on one of its digital wayfinder screens and it will give you visual walking directions back to your cabin. If you're looking for directions to a venue, find the name on the screen and it will give you walking directions to that area of the ship.
---