Some cruises call for lazy beach days, unhurried sightseeing and shameless shopping sprees. But, when you demand more from your on-shore experience, booking the right tours can lead to once-in-a-lifetime experiences.
These eight exhilarating shore excursion picks will have you flying (and jumping) through the sky, swimming in the sea, careening through beatific valleys and befriending sled dogs and sharks.
1. Scenic Bike Descent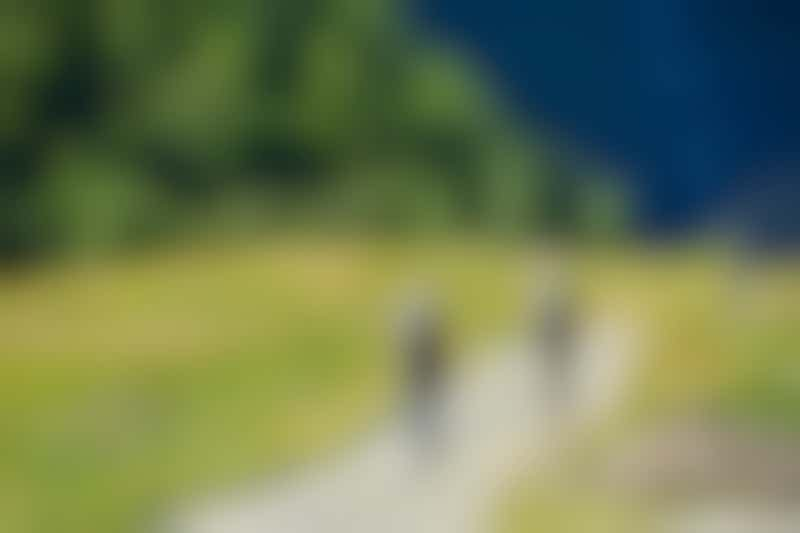 Exploring a cruise port by bicycle can be a leisurely way to explore, but booking an excursion with a bike descent almost guarantees an invigorating ride.
In Flam, Norway, allow the scenery to unfold around you on a dramatic descent from Myrdal to Flam along the river on a picturesque path called the Flamsdalsvegen. Take the scenic Flam Railway to Myrdal and then ride down hairpin turns that eventually drop you onto a gentler path nearly 2,900 feet over the course of two hours back to Flam. A popular pit stop is Rollarrosa, a goat cheese farm.
Another option is dropping from the clouds in the Yukon on a cycling tour that takes you toward the White Pass Summit of Alaska, before you set off on two wheels down toward the port of Skagway. Over 15 or so miles and many photo stops, ride the brakes past cliffs, waterfalls and stunning wildlife.
2. Ziplining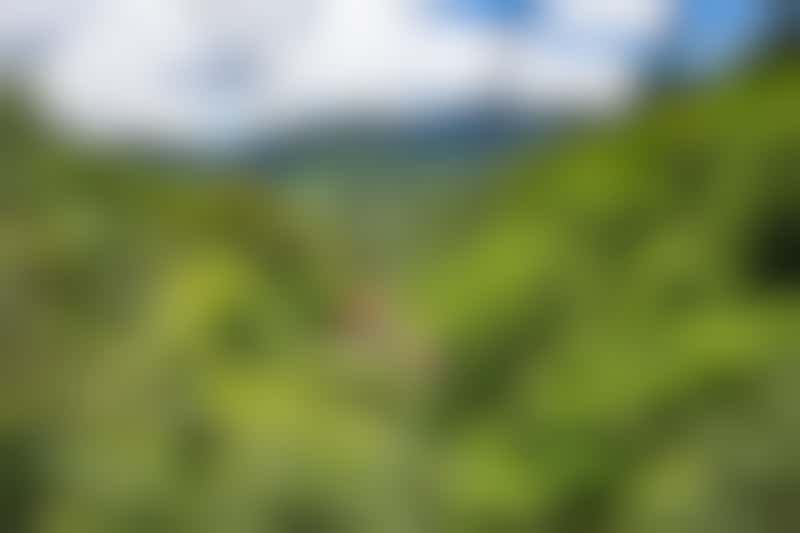 Soaring through the sky with nothing separating you from the elements is an experience available in numerous cruise ports. Zipline excursions are thrilling and swift pursuits that drop you -- normally from a scenic overlook -- at a pulse-quickening speed.
Hanging from a zipline might be most frequently associated with the Caribbean or cruise line private islands, like Labadee, but you can zip through a diverse range of ports from Kauai in Hawaii to Icy Strait Point in native Alaska.
Look for zipline courses where you navigate across various platforms, seated or headfirst ziplines for a different perspective or a course with water features for a refreshing cooldown.
3. Rooftop Hiking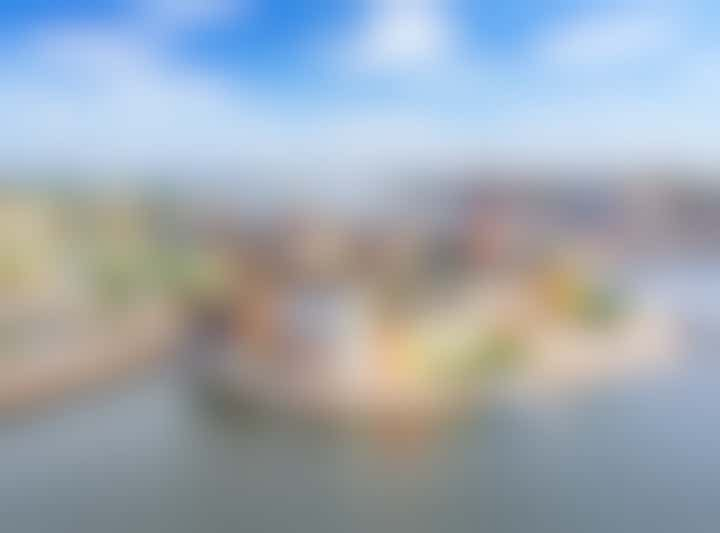 What better place to get a view of your port city than the roofs of its remarkable buildings? That's the idea behind rooftop hiking, a tour that includes your typical history lesson but has participants more than 75 feet in the air, balancing along narrow passageways (with the help of safety harnesses), to do so.
You can hike the rooftops of St. Petersburg and get a bird's-eye view of the onion domes and colorful gates, or wander the Spanish roofs of Seville. But, the most popular rooftop tour can be found in Stockholm.
There, you'll walk about 130 feet above the city, atop the former Parliament building. Up to 10 participants at a time don helmets and safety harnesses attached to a steel cable, which follows a 980-foot-long metal catwalk (no handrails) around the top of the building. Some tours include climbing while others are tamer, so read up before you book.
4. Sidecar Ride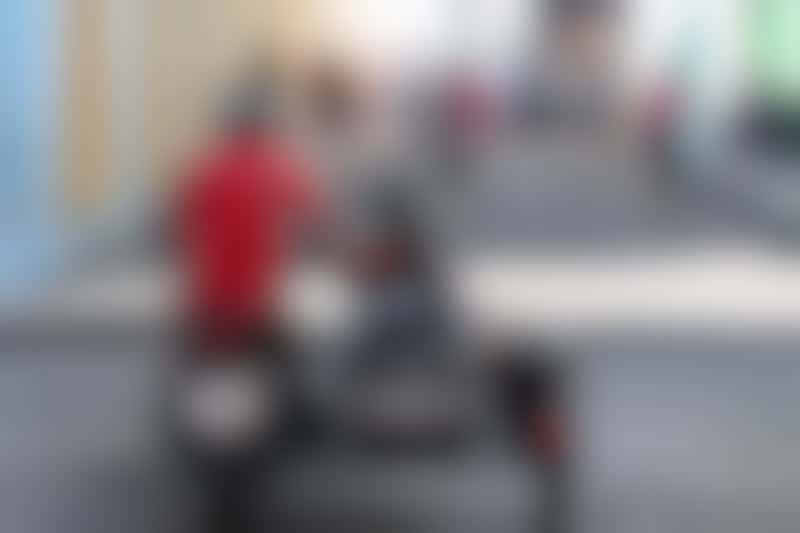 Navigating congested city traffic in a crowded foreign port can lead to more stress than sightseeing -- not to mention it's dangerous. Which is why entrusting a local to do the driving lets you simply tag along for the ride. In this case, you're hovering just above the ground in a scooter or motorbike sidecar.
Motorized bikes are a way of life in many cities, especially in Asia, but are also a romantic way to see Europe -- "Amelie" or "Roman Holiday," anyone? Next time you are docked in Paris or Rome, be on the lookout for an excursion that provides a guided tour via sidecar. It's also an adventurous way to explore Barcelona.
Many major European capitals are ports of embarkation or debarkation -- meaning, if you have an overnight or late flight, you can book a nighttime sidecar tour to take in a different view of the dazzling city lights.
5. Culinary Market Tour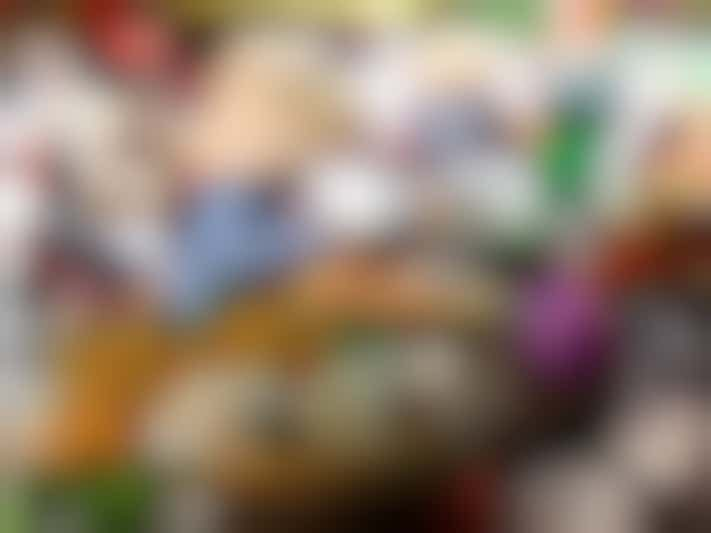 Opinions might be divided by calling a shopping outing "exhilarating." But, imagine weaving in and out of busy, bright crowds, the smells of herbs and spices wafting over you between exotic bites of this and that from various stalls around a labyrinthine arcade. Welcome to a culinary market excursion!
Plenty of third-party tour operators will take you on tasting tours of nearly any port city, but more and more cruise lines are participating in high-end versions that escort cruisers to local markets accompanied by its executive chef or a culinary staff member.
The Ben Thanh Market in Ho Chi Minh City, Vietnam, is a popular destination for cruisers. As such, it's a popular site for culinary market tours, including shopping with the chef on a Seabourn cruise. Viking Ocean Cruises offers a two-part chef-led excursion that includes a market visit -- in our case, in Corsica -- and a cooking demo followed by a subsequent multicourse feast.
Silversea's S.A.L.T. (Sea and Land Taste) program strives to be an immersive culinary experience -- trekking through rice paddies to meet food producers before beating and mashing ingredients to create your own lunch. If that doesn't ignite all your senses, check your pulse.
6. Dog-Sledding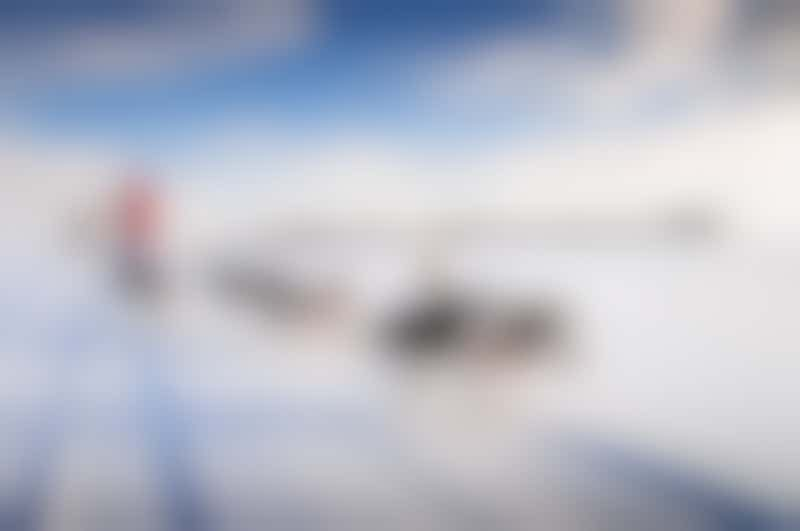 The sight of an eager puppy yapping excitedly to run about might be enough to make your heart melt, but letting them loose with a sled -- with you at the helm -- takes dog sledding excursions to a level that's hard to beat.
Alaska, known for its famous Iditarod Trail race, is synonymous with dog sledding. You will find the excursion listed in a few ports, but take the experience to new heights in Juneau with a helicopter flightseeing tour to the Mendenhall Glacier. There, you will join the summer campsite of a dog sledding camp and you can mush yourself and a partner atop the glacier.
For an even more remote experience, head to Norway in the wintertime and try your hand at husky sledding from Tromso. Norwegian cruise company Hurtigruten runs year-round sailings around the Arctic and the weather conditions here guarantee a brisk and memorable sled ride.
7. Riding a Fighter Jet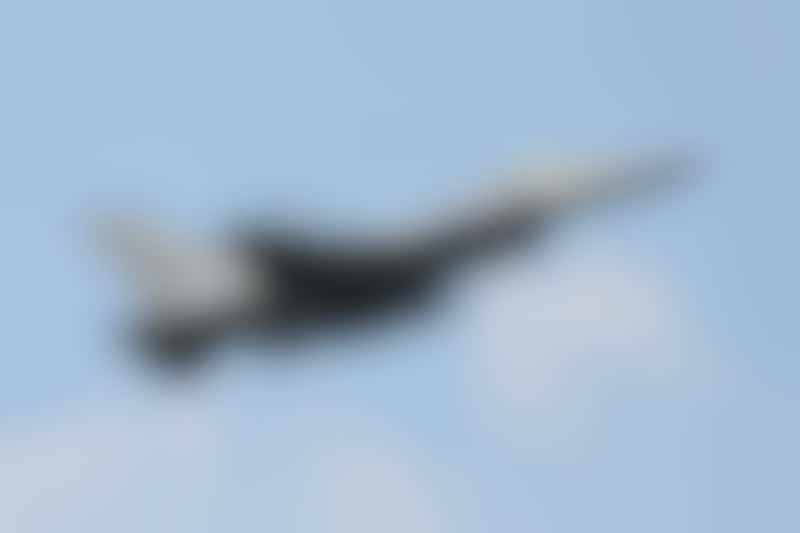 Get your blood pumping in Tauranga, New Zealand, with the opportunity to soar in an actual fighter jet. Crystal Cruises offers this exclusive "Top Gun"-style experience in port with a trained pilot who takes brave cruisers on the zippiest 30-minute flight of their life.
Crystal offers a similar excursion from St. Petersburg. Spend a day sightseeing in Moscow before waking up in the town of Nizhny Novgorod. A transfer to the local air base is where you meet your MiG fighter jet and the rest is history -- hopefully, with breakfast intact.
Note: Unlike the other excursions on this list, not everyone will be able to afford a fighter jet shore excursion. The price tag for the MiG training in Russia is a cool $47,000 per person.
8. Swimming With Sharks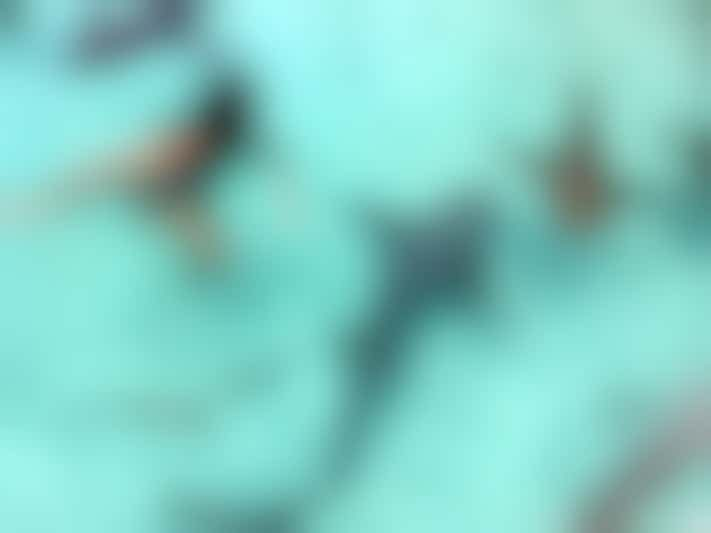 You might be surprised to learn just how many cruise ports offer the chance to swim with sharks. This adrenaline-generating pastime brings cruisers face-to-face with an oft-misunderstood creature.
Snorkel over a barrier reef in Belize with Carnival Cruise Line to share the ocean with nurse sharks and stingrays, as you snorkel offshore the beautiful Caye Caulker barrier island.
From Nassau, Bahamas, enjoy a tank dive to watch Caribbean reef sharks as they are being fed.
In La Paz, Mexico, near the Sea of Cortez, enjoy swimming with whale sharks (they're really large fish) -- gentle giants who feed on plankton, krill and small fish. Princess Cruises, through its partnership with Animal Planet, and Lindblad Expeditions are two lines with whale shark excursions.
South Africa is another destination -- for the bold -- to cage dive… with great white sharks. Look for excursions from the cruise ports of Cape Town or Durban.