You swore off excessive drinking that leads to hangovers in college, yet here you are -- teetering around a cruise ship with your sweetheart or friends, pina colada topped with a soggy umbrella in hand, totally embracing the "it's 5 o'clock somewhere" mentality. You are in complete denial of the morning that awaits.
There's no shame. We've all been there. And you most definitely are allowed to enjoy yourself on your cruise. However, if you don't have a good hangover cure, you could end up wasting an entire morning, if not a whole day, of precious vacation time. No one wants that.
Drink -- and recover -- responsibly, with these eight best ways to cure a cruise hangover.
1. Drink water.
And we mean a ton of water. In fact, we also recommend interspersing glasses of water while you imbibe and before you go to bed to ease the hangover symptoms. A big part of why we feel so crummy the morning after is because we're dehydrated.
But be warned: Water bottles are not free on mainstream cruise lines. Some let you bring your own water bottles onboard but if this is not permitted, we recommend packing a refillable bottle. The water on cruise ships is totally safe to drink; it undergoes rigorous filtration and testing overseen by U.S. and international health agencies. So drink up.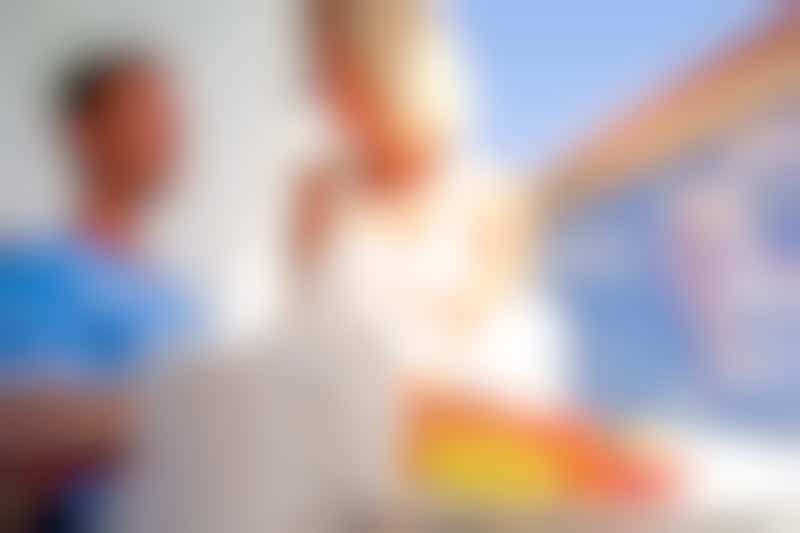 Room service breakfast (Photo: Carnival)
2. Go somewhere other than the buffet for breakfast.
Eating a hearty breakfast gives you vital electrolytes that help replenish your dehydrated system. When you're hungover, that hearty breakfast tastes much better in a quieter location, away from the congestion of hangry passengers in the buffet.
Your best bet is to order room service, by filling out the request form and putting it on your door the night before. Cruise ships also serve breakfast in the main dining room (though generally only on sea days), which tends to have a much more subdued atmosphere due to the fact that most passengers are in the buffet. A majority of ships offer breakfast in alternative venues (both free and for a fee, depending on the ship), as well.
3. Grab a banana from the buffet.
The more alcohol you drink, the lower your body's supply of potassium becomes. Bananas are high in potassium -- with about 422 milligrams per serving -- so it's a great snack to get your levels back up to normal. Bananas can be found in any cruise ship buffet. Just grab 'em and go.
4. Hit the snooze button.
If you just can't muster up the energy to go about your day, either sleep in or take a nap. Do make sure, however, to put that "Do Not Disturb" sign on your door before you go to bed. Otherwise, your steward might try to enter your cabin -- thinking you're not inside -- to service the room.
5. Get some fresh air.
On the flip side, the worst thing you can do for your cruise hangover is stay cooped up indoors all day. Fresh air will help you combat any nausea, while the oxygen will stimulate your brain. Whether your hangover strikes on a sea day or port day, you should avoid strenuous activities that could perpetuate your dehydration. On that note, you might want to rethink drinking the night before if you have a shore excursion reserved for the next day.
6. Avoid sunbathing by the pool.
While it's inevitable you'll be exposed to the sun to some degree, we strongly suggest not lying out on the pool deck for hours. Dehydration coupled with excessive sun exposure can lead to heat exhaustion -- dragging out that hungover feeling even longer. Plus, if you fall asleep under the sun, you won't be drinking enough water and could become severely dehydrated.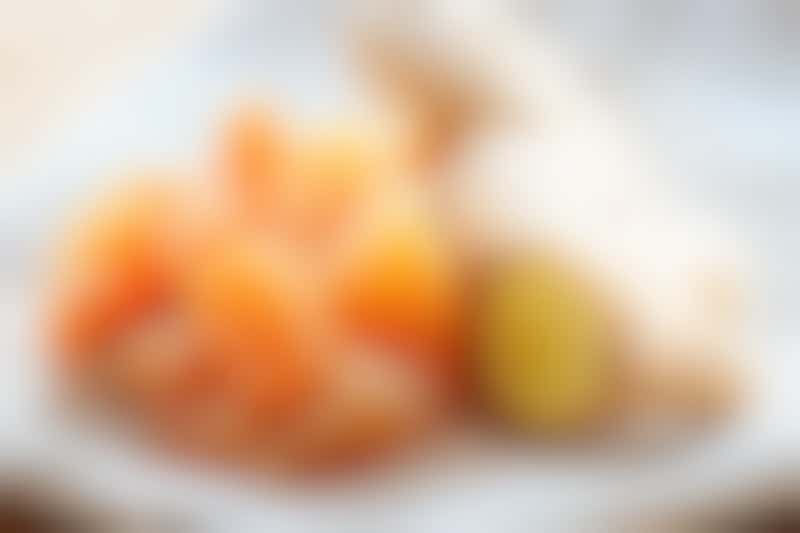 Ginger is a natural remedy for motion sickness symptoms, such as upset stomach and nausea. (Photo: Voyagerix/Shutterstock)
7. Take advantage of seasickness remedies.
Hangovers and seasickness have one thing in common -- nausea. Which means the seasickness remedies cruise ships have on hand will also work to help your hangover.
Ginger is one natural remedy, with studies showing it alleviates nausea associated with motion sickness and upset stomachs due to hangovers. The root is available in various forms like tea, supplements and candies.
Some cruise lines carry these items onboard, or you can easily purchase some ahead of time to bring with you. Worst case, your ship should stock ginger ale. Alternatively, check the onboard shops for pills (some, like Dramamine, might include ginger as an ingredient).
8. Give yourself a quick acupressure massage.
If you're into acupressure or willing to try a more unusual remedy, integrative medicine experts recommend pressure-point massages to help mitigate some of the symptoms caused by hangovers. The best part: They're quick and easy to do yourself -- there's no need to purchase a massage at the onboard spa.
The first pressure point (which targets nausea) is in your wrist, about two fingers-length from your palm, in between the two tendons (the place where you position seasickness bands, if you wear them). The second (which targets headaches) is located in the webbed area between your index finger and thumb, where you start to feel your index finger bone.
Both areas should be massaged for about 30 to 60 seconds, with a 30- to 60-second break in between, until you start to feel a difference. (You can find online videos demonstrating these massage techniques -- you're looking for pressure points pericardium 6 and LI4.)