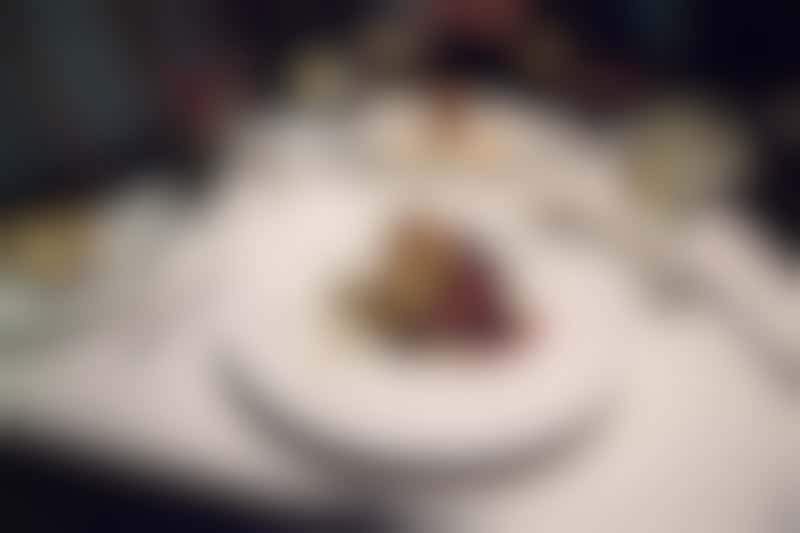 Cuisine at Murano on Celebrity Reflection (Photo: Cruise Critic)
Burgers, pizza, endless bacon -- who can pass that up for a carrot or two? But after a weeklong cruise spent gorging on pub grub, humongous steaks and decadent desserts at every meal, you're bound to feel bloated -- and perhaps a little regretful about your vacation food choices.
Of course, you should splurge a little on vacation. Go for the ice cream sundae or the bacon macaroni and cheese. But if you're going to indulge, you should at least go in with your eyes open about which foods are best avoided when you're trying to be healthy -- or at least plan to counterbalance those calories with a workout plan.
Below, we've listed some of the more caloric cruise ship dining experiences we could find and that the health-conscious should probably avoid. (Trust us, there are others not listed here.) If you're feeling strong-willed, try our alternative suggestions for healthier, guilt-free fare. If you simply cannot avoid these foods, we've listed some exercise options to help you burn off the extra calories.
---
Top Foods to Avoid on a Cruise
---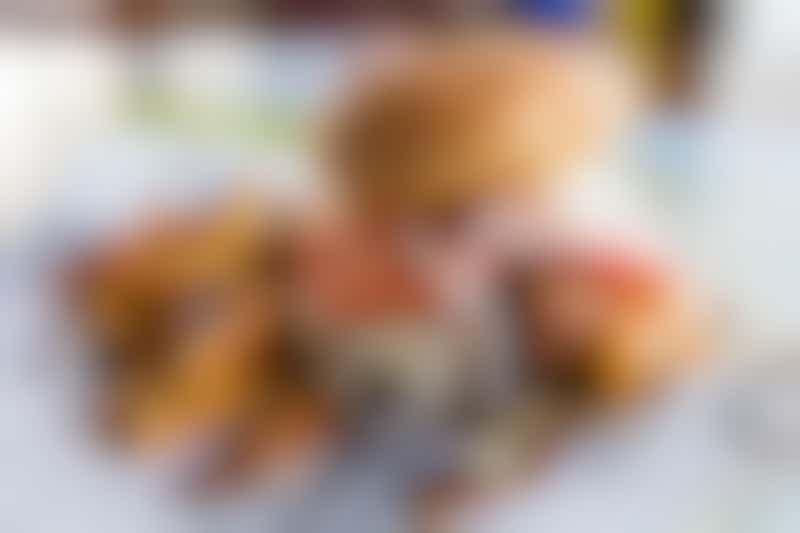 Burger onboard Carnival Triumph (Photo: Cruise Critic)
1. Burgers and Fries
A sunny day in the Caribbean just screams for a poolside lunch of burgers and fries, washed down with a cold beer or maybe an ice cream cone. The typical poolside grill fare isn't the healthiest, but go for a Guy Fieri Pig Patty (that's a cheeseburger with a "secret" mayo sauce and a patty made out of crispy bacon) on Carnival or a Smoke House burger (cheeseburger with smoke house dressing, bacon and onion rings) at a Johnny Rockets outlet on select Royal Caribbean ships, and you're setting yourself up for a coronary. The Smoke House weighs in at 1,080 calories; fries add another 480, a milkshake about another 1,000. (Nutritional information found on the Johnny Rockets website. We couldn't find nutritional data on Guy Fieri, but you can see what goes into a pig patty and learn to make one here.)
Try This Instead: A grilled chicken breast or veggie burger has fewer calories than a beef patty, and you can skip the mayo and cheese to lower your calorie count. Or go Atkins-style and skip half or all of the bun.
Workout Time: If you ice skate for two hours (aren't you glad Royal Caribbean has rinks onboard many ships?), you will rid yourself of those 1,000-plus calories of burger. Carnival cruisers can opt for two hours of running at about 5 mph along the ship's track to burn off the same. (Calories burned based on the Mayo Clinic chart.)
---
2. Fine French Food
They say French women don't get fat, but fine French restaurants onboard cruise ships sure do serve up some calorie-heavy dishes. Take Murano on Celebrity's Solstice-class ships, a bastion of delectable French cuisine. You can order creamy lobster bisque, goat cheese souffle, chateaubriand in bearnaise and cabernet sauce and -- of course -- a whole course of cheese. So yummy, yet so fattening.
Try This Instead: Tone down the cheese-fest with a spinach salad, spice-crusted venison loin and some caviar.
Workout Time: A cup of typical lobster bisque is about 250 calories. You'll need about an hour of canoeing or kayaking on your next port stop to work off just your appetizer.
---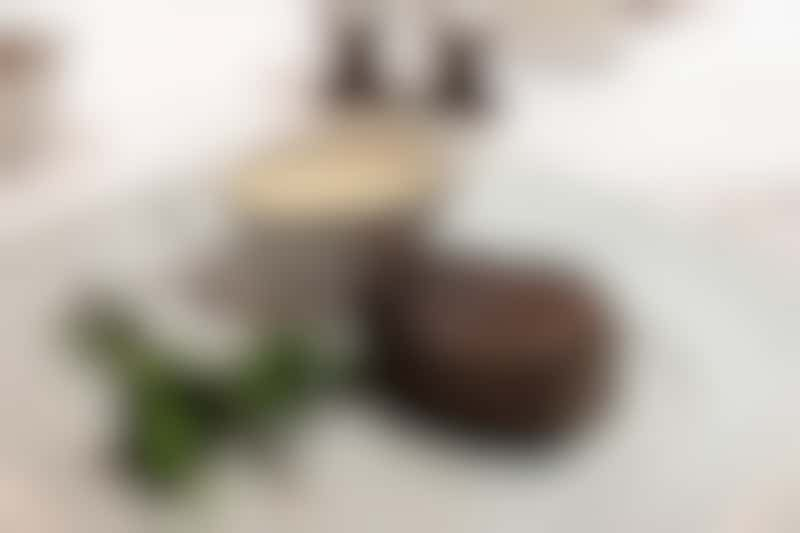 Steak at Noordam's Pinnacle Grill (Photo: Cruise Critic)
3. Steaks and Grilled Meats
Cruising can be a carnivore's delight, especially when considering that many ships offer specialty steakhouses (and/or special-order steakhouse entrees on main dining room menus), like Holland America's Pinnacle Grill and Prime 7 on Regent Seven Seas, where juicy filet mignon and porterhouse cuts are par for the course. A newer concept, a handful of lines also tout Brazilian-style churrascaria, which is found on most Norwegian ships and Royal Caribbean's Allure of the Seas and Radiance of the Seas (and soon, on Crystal Cruises' Crystal Symphony and Crystal Serenity, too). In these South American steakhouse incarnations, diners typically fill up on an enormous salad bar (healthy, right?) and then wait staff stop by your table, offering a nonstop selection of grilled meats presented on skewers (uh oh). These "passadores" will bring by churrasco cuts like beef, lamb, pork, chicken and sausage until you're ready to burst. Whether it's a classic American or Brazilian-style steakhouse that has you calling, you'll need serious willpower to resist all these meats wafting out delicious smells.
Try This Instead: It's definitely less fun, but at the churrascaria, you could eat mostly veggies from the salad bar (hold the cheese) and try a few pieces of meat, just until your hunger abates rather than until your stomach is about to explode. At the steakhouse, don't be afraid to request smaller cuts of meat (avoiding anything lathered in sauce), and bigger portions of healthier sides.
Workout Time: To give some context, an 8 ounce cut of filet mignon will set you back roughly 600 calories. You'll need to walk two hours at about 3 mph to burn off every similarly sized portion of meat you consume at the steakhouse or churrascaria onboard.
---
4. Pizza
The Achilles' heel for cruisers with even the very best intentions for healthy eating? The cheesy, yummy goodness of that on-your-plate-in-a-snap, near round-the-clock pizza on offer by many cruise ships. MSC Cruises' MSC Preziosa and MSC Divina, for example, put forth artisanal slices by famed Italian eatery Eataly (like white pizza with ham), while Royal Caribbean's Freedom-, Oasis- and Quantum-class ships (as well as Majesty of the Seas) tout outposts of Sorrento's, serving up classics like plain and pepperoni, as well as rotating daily specials (like Hawaiian or pizza Florentine).
Try This Instead: Cut the carbs and request a plate of tomato and mozzarella drizzled with olive oil from the main dining room, or ditch the cheese and order a whole-grain bagel with tomatoes and olive oil for breakfast. If nothing but pizza will do, try to lessen the calorie intake by seeking out options like whole-wheat dough or low-fat cheese -- or just have one slice and fill the rest of your plate with salad.
Workout Time: An average slice of pizza can easily rack up 300 calories. That's equivalent to an hour of leisurely bike riding, so hit the stationary bike or sign up for that cycling tour in port.
---
5. Sugary Cocktails
Picture yourself leaning against the ship's rail, as the sun sets, pina colada in hand. Everyone loves a good daiquiri or chocolate martini on a cruise -- they just scream "beach vacation"! Spoiler alert: Did you know that a pina colada contains about 645 calories? According to this enlightening slideshow by Forbes, Long Island iced teas have 780 calories, margaritas have 740 and white Russians have 425. They make a cosmo look positively slimming at 150 calories (though drink three in a row and you'll quickly catch up).
Try This Instead: Stick to wine (105 to 125 calories for 5 ounces) or beer (averaging about 150 calories for 12 ounces) and avoid drinks made with sugary juices or heavy creams. And if you must splurge on a fruity cocktail, have it instead of dessert, rather than having both.
Workout Time: Burn off that 645-calorie pina colada with an hour on the gym's stair treadmill.
---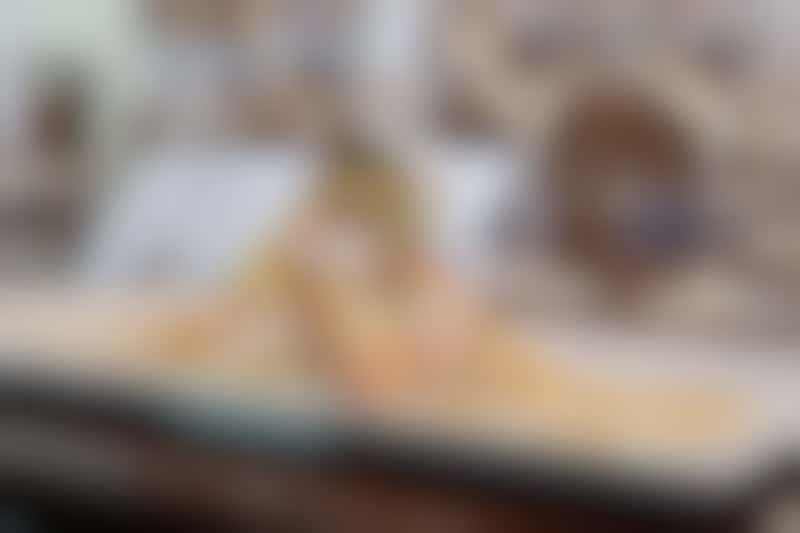 Chef's Table experience on Royal Caribbean (Photo: Royal Caribbean)
6. Chef's Table Dinner
Many cruise lines offer a Chef's Table concept -- an exclusive meal, paired with wine and sometimes combined with a galley tour and access to the head chef. One Cruise Critic editor tried it out on Crown Princess and declared it was "the most food I've ever consumed in one sitting." He pressed the chef for calorie counts: canapes (750 calories), goat cheese souffle (500 calories), asparagus and lobster risotto (500 calories), raspberry sorbet with Grey Goose (100 calories) and a dinner plate of lobster, veal and vegetables in butter (2,000+ calories). Add in wine, Champagne and bread, and he estimated a meal of 6,000 calories. You might never need (or want?) to eat again.
Try This Instead: At $95 a head for this mondo dinner on Princess (it's available fleetwide, excluding certain ships when they're on Australian-based circuits), you might not find it too difficult to turn down the Chef's Table option. If you're a foodie on an expansive budget, perhaps consider eating very minimally for two days to prepare for the onslaught of calories.
Workout Time: Your only option might be to run a marathon in port. Time to check out those running theme cruises.
---
7. Buffet Fare
Breakfast features plates of bacon, fluffy pancakes and French toast, sugar-topped muffins and glazed pastries. Lunch is a smorgasbord of pizza, oily ethnic stir-fries and deli sandwiches. Dinner offers all-you-can-eat meat, chicken and pasta, not to mention a large array of dinner rolls and carb-filled sides, plus, cheeses, cakes, cookies and ice cream. And you can refill your plate again...and again...and again. Without willpower -- or a coherent dinner theme -- buffet eating can quickly get out of control.
Try This Instead: Resist the urge to pile your plate high. Fill it half full with fruits and/or vegetables (all buffets have salad bars and fresh fruit), skip the bread and look for entrees without a ton of sauce or oil. Take one small piece of dessert, not 12. Drink lots of water and give yourself a few minutes to rest before going back for more...you might find you're not actually hungry anymore.
Workout Time: Your workout penance will depend on how much you gorge yourself at the buffet. One strategy: Book a lower-deck cabin and always take the stairs to the poolside (e.g., upper deck) buffet ... and everywhere else onboard. You'll burn off some of those calories and improve your cardiovascular health by the end of your vacation.