You're tempted by a luxury cruise, but your budget only will allow you to book the smallest, least expensive cabin on the ship. Do you go for it -- or turn tail and book a balcony cabin or mini-suite on a mainstream line?
We say go for it. The cheapest, least desirable room on a luxury cruise is often worlds nicer than mid-tier cabins on a mega-ship. Plus, as soon as you step outside your door, you're entitled to all the fine dining, personal service, upscale amenities and inclusions available to everyone else onboard. There's no shame in forgoing a balcony or upper deck for a trip of a lifetime -- or to be able to cruise in style year after year.
Still need convincing? Listen to these seven truths from someone who "survived" a cruise on a luxury ship in the least expensive cabin -- and tell yourself it will all be OK.
---
No One Cares What Your Room Number Is
Let's get straight to the heart of your insecurity. Most luxury cruise travelers will not judge you based on your room number -- and if they do, they're snobs and not worth your time. Heck, most people won't even know which suite you're in unless you bring it up, and once you're giving someone your room number so you can meet for dinner, you've already been accepted.
In our experience, luxury travelers are friendly and social; some are ridiculously wealthy, while others work hard to afford a pampering vacation, and unless your behavior is completely out of line, you will be welcomed, suite or not.
Related: How to Fit in on Your First Luxury Cruise
Even the Smallest Cabins Are Big -- and Nice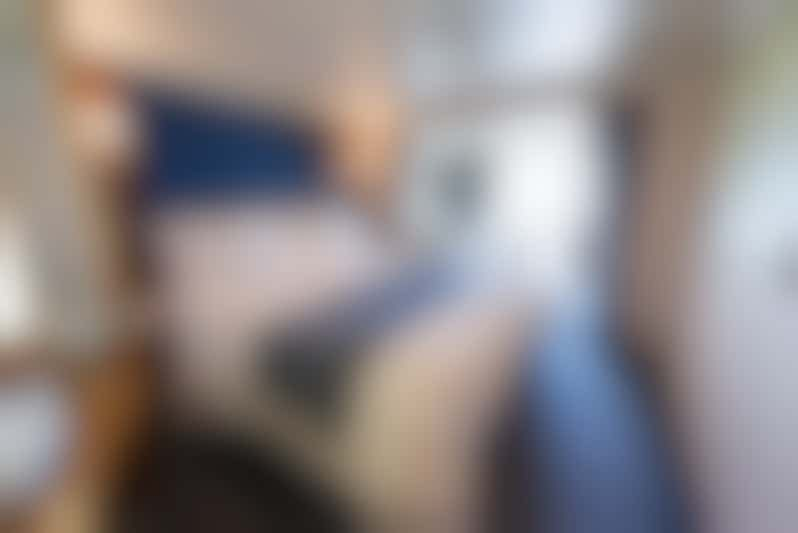 For the most part, the "worst" cabins on a luxury cruise are much nicer and bigger than the cheapest mega-ship cabins. They are also typically referred to as suites, even when they aren't true suites with a wall between the bedroom and living room.
We sailed on Regent's Seven Seas Navigator in the lowest category suite and had 301 square feet of interior space, with a sleeping area divided from a spacious sitting area, with comfortable couch, by a curtain. We had a walk-in closet and a huge-by-cruise-standards bathroom with a bathtub, separate shower and L'Occitane toiletries.
In general, the classic luxury lines (Crystal, Regent, Seabourn and Silversea) have entry-level suites ranging from 202 square feet (Crystal Symphony) to more than 300 square feet (Silversea and Regent). To compare, the biggest entry-level cabins on mega-ships hover in the 185 to 200 square feet; many are much smaller.
The luxury suites are roomy and comfortable, with nice touches, even in the lowest categories. Just be careful if you're opting for an upscale line like Azamara or Oceania. Their smallest cabins start at just 158 square feet.
Related: Best Luxury Cruise Ships
You Might Get a Balcony, But You Might Not
Our Navigator cabin had a huge ocean-view window, but that's actually rare for Regent. On every ship in the fleet, entry-level cabins are considered suites with balconies. Viking Ocean Cruises offers balconies in every room, as does Silversea's new Silver Muse. On Silversea's older ships, as well as on lines like Crystal, Seabourn and Windstar, entry-level cabins have portholes or picture windows. Azamara and Oceania start with windowless inside cabins.
What does that mean? On nearly all the luxury lines, your entry-level cabin will have a least a window, so you don't need to worry about being deprived of natural light. Pick the right ships, and your low-level cabin will actually be a decent-sized suite with a balcony. You can't complain about that!
Related: What to Expect on a Luxury Cruise: Cabins
You're Still Treated Like a VIP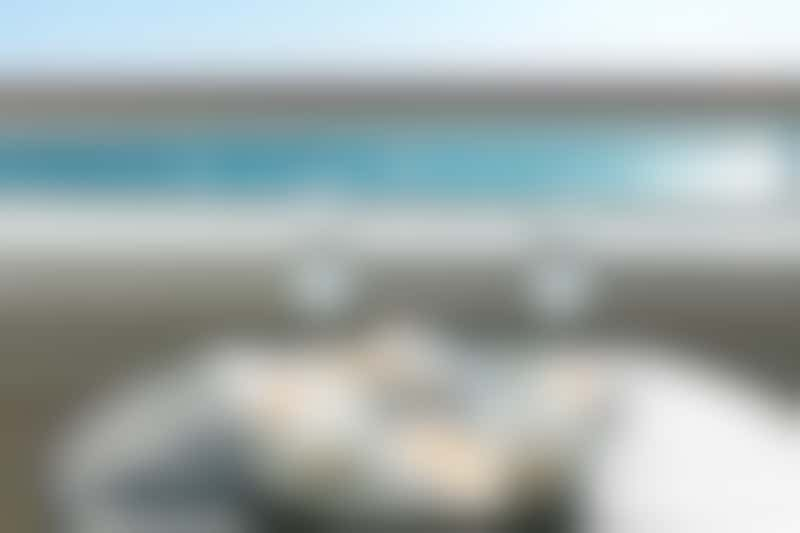 If your fellow passengers don't care which suite you've booked, the ship's staff won't either. On a luxury line, even the lowest categories are entitled to many more fare inclusions than on the mainstream lines -- think gratuities, drinks, shuttles into town and more. You can eat in most specialty restaurants at least once and typically free of charge, and enjoy fine dining in the main venues, as well.
For example, on Regent, the buffet restaurant had a Champagne and caviar breakfast one day, and the pool grill had a sumptuous seafood lunch with everything from paella to sushi. You can also order course-by-course meals from the main dining room delivered to your cabin via room service.
You'll also benefit from attentive service along with everyone else. Waiters will seek you out for drink orders and possibly remember your preferences; buffet staff will carry your plates or bring made-to-order omelets to your table so you don't have to wait.
There are many thoughtful touches, such as a fitness center stocked with bottled water and sports drinks, or cold towels offered on return from a hot day touring ashore. Smaller passenger counts means fewer queues and crowds onboard, whether that's how long you have to wait to tender to shore or the ease of finding a lounger near the pool. The benefits of a small, high-end ship are available to all.
Related: What to Expect on a Luxury Cruise: Service
The Top Suites Do Get More Perks and Special Treatment -- But You Likely Won't Notice
OK, it's true -- the folks who pay for a top suite will get more amenities than you. They'll get a huge living space, butler service, priority dining or shore excursion reservations and perhaps extra freebies like hotel stays or business-class airfare. They'll likely get fancier toiletries (or a selection of multiple brands) or an in-room bar setup.
Will this impact your cruise? In most cases, no. You will still enjoy your vacation if you can check into your cabin at 2 p.m. when someone else can gain access at noon. Your hair will be no less clean if you wash it with L'Occitane shampoo rather than Guerlain. If you unpack your own clothes and fetch your own afternoon snacks -- rather than have a butler do it (and on Silversea, everyone gets a butler) -- you will not miss out on key vacation fun (and most people prefer to control these aspects of their lives, anyway).
Related: What Cruise Ship Butlers Will Do for You
Early Reservations Are a Must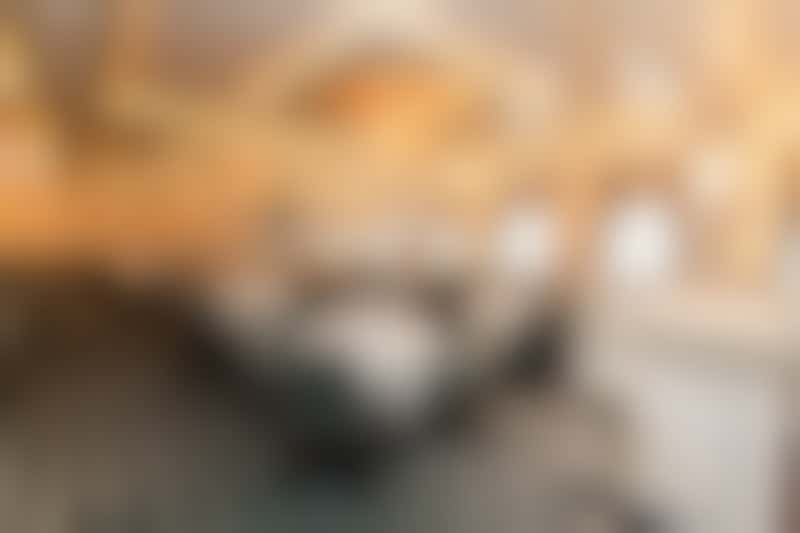 One key area in which all standard cabins lose out to the top suites is in pre-cruise reservations. On Regent, passengers in the higher-end suites can make dining and shore excursion reservations weeks before everyone else. This priority access allows them to snag prime dining times and dates and ensures them space in the top tours.
In some cases, passengers in the most expensive rooms can book unlimited specialty dining reservations, while regular travelers are entitled to just one meal, maybe two if they luck into an open table or pay extra.
If you're sailing in the lowest category, you need to be on the ball to get what you want. Find out when online reservations open to you and be prepared to book your dining and tours that day. If you want additional dining reservations, ask the maitre d' on the first day how you can secure a second date. If you're proactive, you should be able to get what you want -- you just might need to work a little harder than Penthouse cruisers.
Related: What Not to Do on a Luxury Cruise
There Might Be Surprising Advantages
Just because the cruise line thinks your cabin is the least valuable on the ship does not mean it doesn't have surprising advantages. For example, window suites are often on lower decks, which tend to be more stable -- good if you're prone to seasickness. They can be closer to public areas, like dining rooms, bars and theaters; our Navigator cabin was on the same level as the dining room, which was extremely convenient at dinnertime, and just a deck down from Reception, so we could pop by easily on our way to or from our room.
Another unexpected bonus was that our floor was surprisingly social. Maybe it's because people in the smaller suites tend to spend more time outside their cabin, but we discovered that many of the folks we chatted with on tours or competed against at trivia were our neighbors. It wasn't unusual to stop and chat with people you ran into in the hallway. Many of those passengers were repeat luxury cruisers, and no one showed any remorse or embarrassment about bunking down in the most affordable rooms.
Generally, everyone was thrilled to be onboard -- and you will be, too, regardless of which stateroom you choose.