1. Small Size
If you discount the luxury yachts that are gaining in popularity, Seabourn has some of the smallest luxury ships afloat, with passenger counts ranging from 458 on its Odyssey-class trio to 600 on the Encore class. The intimate size means you'll rarely have to queue or wait for a table at dinner. It's easy to find a place to sit by the pool or in the theater. The size also makes the ship friendly; you see people again and again, leading to impromptu conversations and new friendships.
2. Spacious Suites
There's hardly a bad cabin on Seabourn; the smallest rooms are still suites, with sleeping and living areas separated by a curtain. On Encore-class ships, entry-level suites have a balcony; on Odyssey-class, the smallest accommodations have picture windows but are still a generous 295 square feet. Bathrooms are enormous by cruise ship standards, each with a double sink, bathtub and standalone shower. Walk-in closets and plentiful shelves and drawers mean you're less likely to clutter up the dining area or couch with your stuff. Molton Brown bath products, welcome Champagne and your choice of in-cabin drinks, warm throw blankets for chilly mornings on the balcony and even room stewardesses who will draw you a bath complete with rose petals are all welcome luxury touches.
3. Inclusive Pricing
On Seabourn, no one hesitates to order a second cocktail or dine at a specialty restaurant because you don't have to pay extra. All drinks (alcohol, soda, coffee, bottled water -- except the most premium liquors and wines), gratuities and dining are included in your cruise fare. Seabourn also doesn't charge for the little things like general fitness classes (Pilates, kinesis, abs workouts), DIY laundry or in-suite movies. And let's not forget the gratis caviar that you can order anytime, anywhere off the room service menu.
4. Thomas Keller
Seabourn has a partnership with Thomas Keller to bring the famous American chef's dishes to multiple venues onboard its ships. When you dine in The Grill by Thomas Keller, offering updated versions of American classics, not only will you roll away stuffed with perfectly executed dishes, but you won't have the hefty price tag of meals in Keller's land-based restaurants like The French Laundry. Keller's takes on grill food shows up in The Patio as the Napa Burger and Yountwurst Hot Dog, and on select evenings, diners can choose Thomas Keller selections in The Restaurant or enjoy a set menu of Keller's creations in The Colonnade.
5. In-House Entertainment
Seabourn has partnered with acclaimed musical lyricist Tim Rice to create an on-ship show highlighting Rice's greatest hits. Not only is An Evening with Tim Rice a stunner of a show, with live renditions of his songs mixed with video clips of Rice reminiscing about how they came to be, but it has elevated the rest of Seabourn's in-house entertainment. Because the cruise line casts its onboard singers purposefully for the Tim Rice show -- auditioners must have Broadway, West End or national/international touring credits -- it means they're hiring top-notch singers who can bring their talent and their experience to the ship's other musical revue shows. (Unfortunately, we were less than thrilled with the guest entertainers on our cruise.)
6. Itineraries
With five ships in the fleet as of spring 2018, including one ice-rated vessel (Seabourn Quest), Seabourn can offer a wide variety of itineraries. Quest explores the world from the Arctic to the Antarctic, visiting places like the Amazon, Canada and the Baltics in between. Sojourn summers in Alaska following round-the-world cruises; Seabourn Encore and Ovation venture to Australia, Asia, India, the South Pacific and Middle East; and multiple ships cruise Europe and the Caribbean. Cruises are often port-intensive, so travelers can make the most of the regions visited.
7. Water Sports
You don't have to exert yourself on a luxury cruise, but Seabourn cruisers don't always want to just sit around on their bottoms. All Seabourn ships except Quest have an aft water sports marina with water toys (kayaks, pedal boats and wind surfboards) for passenger use in tender ports, weather permitting. Plus, Ventures by Seabourn excursions offer travelers kayak and Zodiac tours escorted by knowledgeable scientists and scholars who can talk about the history and nature of the destination.
Not everything is perfect on Seabourn -- or perfect for every taste. Here are a few reasons a Seabourn cruise might not be ideal for you.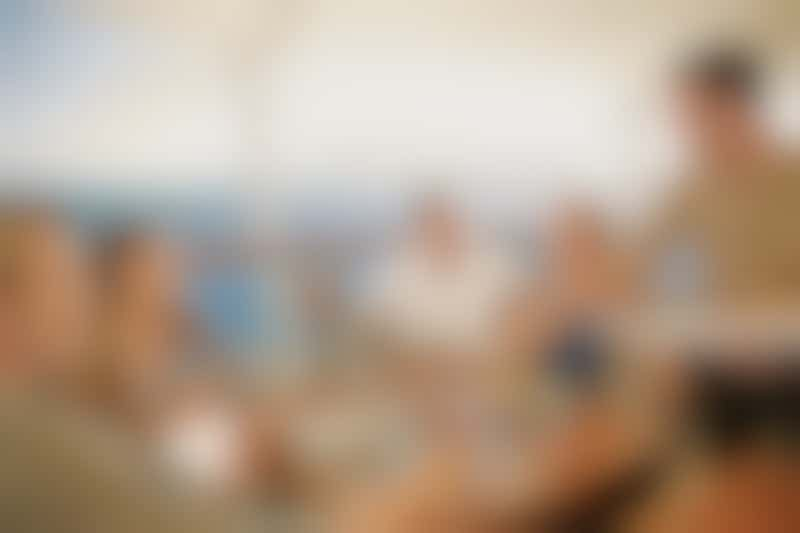 The Colonnade (Photo: Seabourn Cruise Line)
Small Size
Many people love Seabourn's small size -- but others prefer larger ships. A small ship means fewer entertainment options in the evening with a smaller-sized theater. The spas on Odyssey are small, with just a few treatment rooms and somewhat cramped workout areas and group fitness class space, and there's no running track. If you prefer your anonymity, it's hard to hide on a ship where you run into the same people over and over again.
Expensive Wi-Fi
In today's digital age, some luxury lines are including unlimited Wi-Fi, or at least an hour per day, in their cruise fares. Not Seabourn. While we found Wi-Fi speeds to be decent for a ship (at least in the ports where the satellite signal was not blocked entirely), you still need to pony up more than $200 for unlimited internet access.
Limited Menu Options
Compared to other luxury and upper-premium cruise lines, we found Seabourn's restaurant menus to be rather limited -- with not as many entree and appetizer choices as we're used to. For example, The Colonnade only offers three entrees (meat, fish and vegetarian) and one dessert; that is, when it's not offering a set Thomas Keller menu with no choice. While it's true that the Seabourn dining team will pretty much make you whatever you want with 24 hours' notice, we'd rather sit down and select from a varied menu and not have to plan out meals in advance. Those who eat everything will be fine, but picky eaters and those with dietary restrictions (like vegetarians) might not. (Also worth noting is that dining hours can also be limited, especially if you like to eat breakfast and lunch in The Restaurant or dine before 7 p.m.)
Dress Code
Seabourn does not offer a casual dining venue at night, and claims that its dress code is enforced in all public areas after 6 p.m. If you're the type who wants an evening or two off from dressing up, you will have to order room service and hide in your suite with a movie. While we didn't get thrown out of the Observation Bar while watching sail-away in our day clothes, we never saw anyone in anything but elegant casual dress at the theater or bars after dinner.