It's that time of year again, and if you're like us, you've waited until the eleventh hour to finish your Christmas shopping. For anyone with a cruise lover on his or her list, we've compiled our picks for cruise stocking stuffers that will wow that special seafaring someone.
---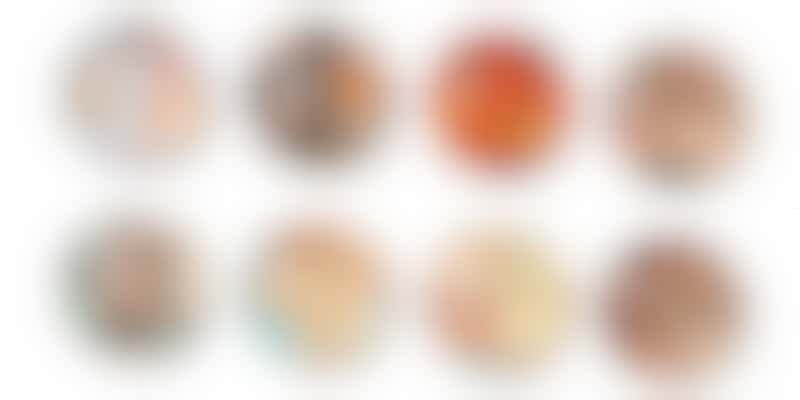 1. Nautical Map Magnets
Cruise cabin walls and doors are made of metal, which makes magnets an ideal sailing accessory. Use them to organize daily schedules and in-cabin flyers, or leave notes for others in your travel party. With its antique travel map design, this set is sure to impress even the most sophisticated cruisers.
---
2. Mini Highlighters
If you're shopping for tiny cruise gifts, mini highlighters are always useful, allowing passengers to make their onboard to-do lists more easily readable. Simply highlight the activities you want to do on each day's schedule, and voila. They come in a variety of colors, and each is equipped with a ring, allowing it to be attached to a keychain or cruise card lanyard.
---
3. Cruise Luggage Tag Holders
Another practical, affordable idea that's sized just right for a stocking is this set of luggage tag holders. Durable and specially designed to hold cruise tags, they're essential for cruisers of all types. Zip-top closures protect tags from rain, and each tag holder is topped with a braided metal ring to ensure sturdy, reliable attachment to luggage.
---
4. Travel Charger
The last thing any cruiser wants is to run out of cell phone juice mid-shore excursion or be tethered to the in-cabin outlet waiting for a charge. The myCharge portable charger offers micro-USB hookups that charge Apple and Android devices rapidly, either on the go or while the charger is plugged into a wall outlet (during which time it will also recharge itself and stay charged for several uses). That means you can leave your standard charger at home.
---
5. Adidas Sackpack Drawstring Day Pack
Looking for a perfect day pack to use in port? Adidas' Sackpack is it. Not only does it hold everything a cruise fanatic needs for a day ashore, but it also folds up small enough to pack in even the tiniest carry-on -- or stocking. The drawstring closure makes for safe storage, while a small mesh side pocket and front zip pocket offer easy access to a water bottle and other small items. Available in several colors, it can also double as a gym bag or overnight bag when not on a voyage.
---
6. 'I'd Rather Be Cruising' Bumper Sticker
Whether your gift recipient has a cruise planned or not, this bumper sticker can be put to good use. Its magnetic backing allows it to adhere to metal surfaces like cars, refrigerators or even cabin doors as a decoration for an upcoming sailing. It can then be removed -- without leaving any residue behind -- and reused.
---
7. Cruise-Themed Socks
Put your best foot forward by gifting socks with a humorous nautical theme to cruise-loving friends and family. To complete the stuffing of your stockings, choose a men's pair with anchors or a women's pair with ships, for example.
---