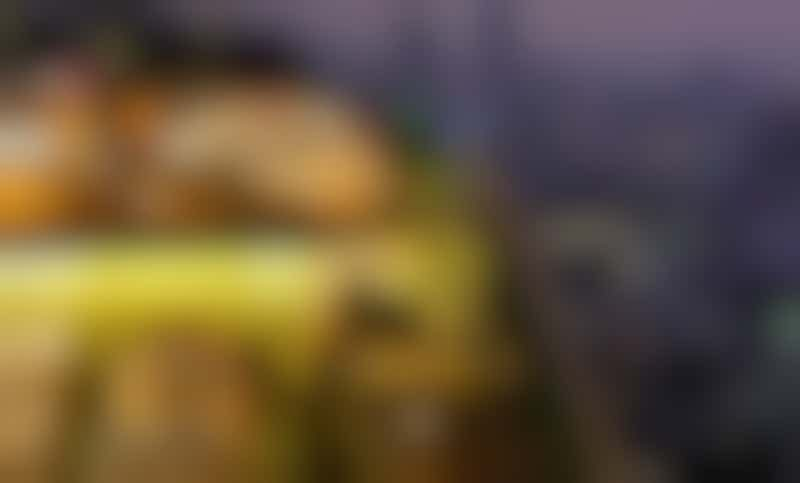 Arriving in a port with time to kill and no clue what to do can speedily turn an otherwise enjoyable cruise into a miserable trip.
One of the biggest mistakes a passenger can make is "cruising blind" -- that is, not schooling yourself on your ports of call before your trip. This is especially true if you're visiting a big or exotic city or a making landfall in a dumpy port far from the region's must-see spots. Advanced research is essential.
Some of the basics you should do to study up on your ports of call:
Peruse the port reviews and message boards here on Cruise Critic -- we have many of the critical details you need, and our members are a font of real-time information. Check Roll Calls to see if anyone's looking to team up for an excursion.
Look at the official tourism Web site for that city (type the city's name plus "official tourism website" into a search engine online). Also visit the Web sites of the ports themselves and jot down such vital info as the location of restrooms, ATM's and visitor information desks.
Check whether U.S. dollars are accepted in the port or whether you will need to exchange money or get some from an ATM. The Web site oanda.com has some handy exchange rate "cheat sheets" you can print out.
Review your ship's sponsored excursions well in advance of a trip and decide whether to sign up for one. Some of the excursions have limited space, thus you could get shut out if you don't do your research early, leaving you to navigate a seemingly intimidating port on your own. For more information, check out our First Timer's Guide to Port Excursions. If you're wondering whether you should opt for a cruise-line-sponsored excursion or go it on your own, we can help. We give you the pros and cons of both and offer suggestions on which one is right for you here.
The following primer to seven of the more challenging ports around the globe will give you a jumpstart on your homework. We tell you why it's a challenge in the first place -- and what you can do to make it work.
Cairo | Dubai | Bangkok | Florence | St. Petersburg | [Hong Kong](#Hong Kong) | [Buenos Aires](#Buenos Aires)
Cairo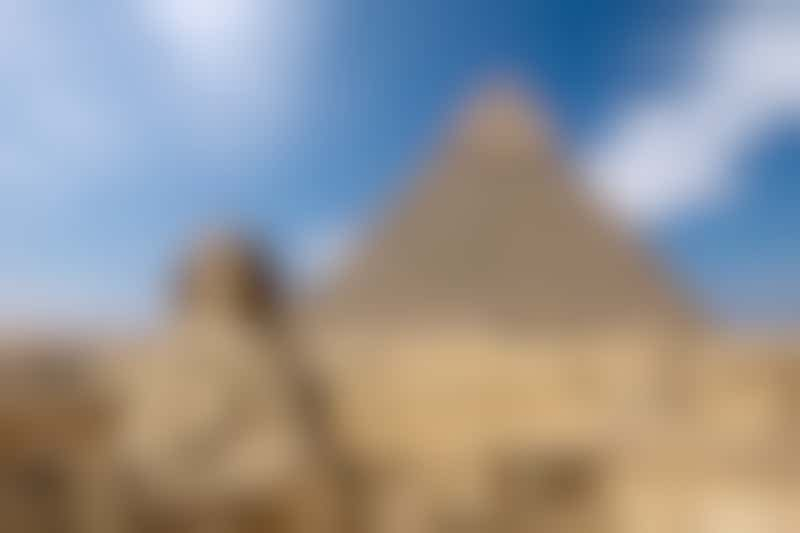 Why it's a challenge: Ships dock in Alexandria and Port Said, each about three hours from Cairo, known for its busy streets, poor air quality and poverty.
Why you should go anyway: Despite Cairo's frenetic pace, the city contains potent reminders of a fascinating past: the Great Pyramids at Giza, three of nearly 100 monolithic tributes to life and death; Memphis, the capital of ancient Egypt more than 4,000 years ago; and the Museum of Egyptian Antiquities' world-class collection of treasures.
Best first-timer activities: Take a cruise ship-sponsored shore excursion. Most offer these two standards: a 12-hour tour to Cairo (including a quick visit to the antiquities museum) and Giza; or an overnighter that includes the spots mentioned above plus the Alabaster Mosque, another pyramid, a bazaar and a short Nile River cruise.
Best repeat visitor activities: Arrange an independent tour of Cairo with a private company, and request a true Egyptologist for your guide.
Insider's tip: Traffic is insane in Cairo; give yourself more than enough time to return to the ship.
Information: Check out our full profile of Cairo.
Dubai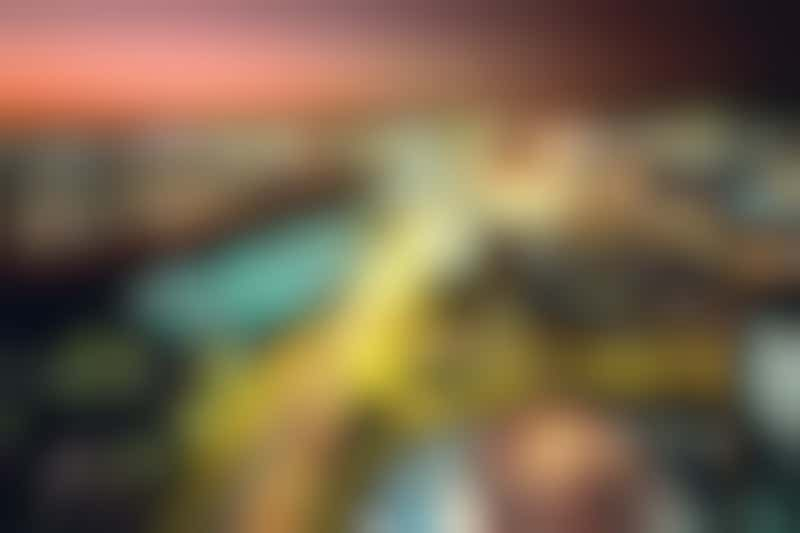 Why it's a challenge: If you're expecting an exotic Middle Eastern experience, you won't find it here. Dubai is on par with Las Vegas, minus the gambling and booze. It's an over-the-top oasis of cloud-kissing skyscrapers, posh resorts and massive shopping malls -- not everyone's cup of tea.
Why you should go anyway: Give up the idea that you'll find much culture or history and embrace Dubai's ultra-contemporary coolness and excess.
Best first-timer activities: After a quick check of your e-mail at the Port of Dubai's free Internet kiosks, hop aboard a free shuttle to the enormous Mercato Mall or City Center Drive for shopping (window or actual). The Dubai Mall, which is considered the world's largest in square footage (equal to 50 soccer fields, with 1,200 shops), is reachable via the Dubai Metro (Burj Khalifa Station) or free shuttle from the Dubai Marina or one of six downtown hotels). There's a huge aquarium, ice skating rink and 22-screen movie theater, too. Or take a taxi to Bar Dubai to wander among the 1,000 stalls at the Gold Souk or the Spice Souk.
Best repeat visitor activities: Make an advanced reservation at the underwater restaurant Al Mahara at the famous Burj Al Arab hotel, easily one of the most glamorous and expensive hotels in the world. A la carte menu items start at $44 for lunch, $71 dinner.
Insider's tip: Don't worry about modest dress as you would in other Muslim countries; anything goes in Dubai.
Information: Check out our full profile of Dubai.
Bangkok (Laem Chabang)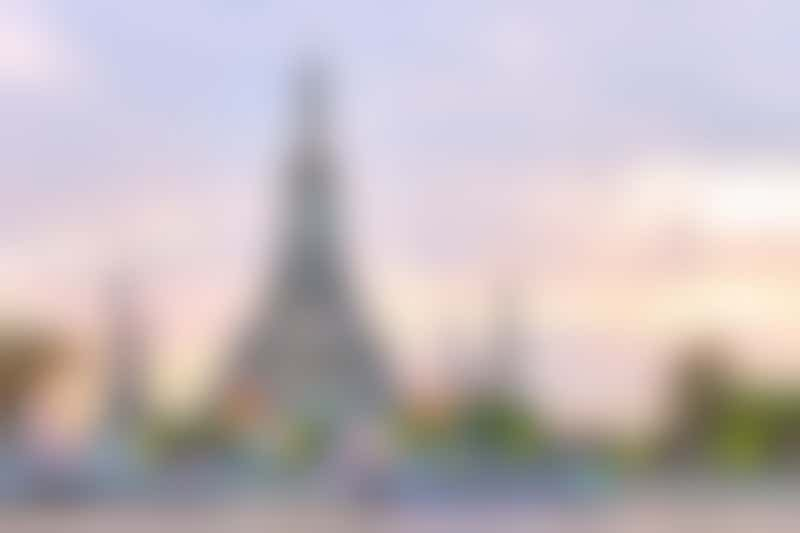 Why its a challenge: Many cruisers consider Asian cities the most difficult-to-navigate ports in the world because of language barriers. Add to the mix a cruise port that's two hours from the traffic-riddled, hot and humid main city, and you have Bangkok.
Why you should go anyway: It's Bangkok! Getting there may be a hassle, but it's well worth it to see its temples, browse bustling markets, wander along canals and eat some of the best food in Asia.
Best first-timer activities: There's nothing worth seeing in the container port of Laem Chabang, so take advantage of cruise lines' a la carte motor coach transfers that drop you in the heart of downtown. Hire an English-speaking guide to lead you along the famed canals and Chao Phraya River, and to cultural destinations including the Grand Palace and its various temples and shrines.
Best repeat visitor activities: Take a "Tour With Tong" to a typical fishing village outside the city. Arrive by Thai long-tail boat, visit a fisherman's bamboo stilt home, dine on seafood and meet a local monkey troop along the way. Or head an hour and a half outside the city to the Damnoen Saduak floating market.
Insider's tip: Credit card fraud -- especially cloning -- is a rampant problem in Thailand; before you go on your trip, notify your bank.
Information: Check out our full profile of Bangkok.
Florence (Livorno)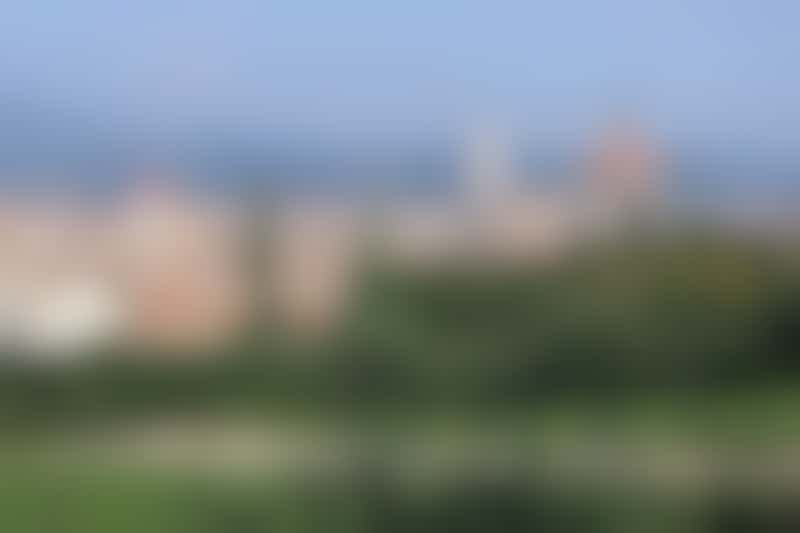 Why it's a challenge: Ships dock at the huge, charmless commercial port of Livorno, a good hour-plus drive from the Renaissance City. Given how popular a destination Florence is, daytripping cruise passengers can easily feel frustrated at the seemingly infinite lines at the major attractions.
Why you should go anyway: Three reasons -- Italian masterpieces around every corner, unimaginably gorgeous churches and more flavors of gelato than you could possibly sample in one day.
Best first-timer activities: To maximize your time during a peak period in the usually crowded tourist city, take a sponsored Florence Highlights tour.
Best repeat visitor activities: Opt for a train or cab ride into the city to explore on your own. Buy tickets in advance to see Michelangelo's "David" standing pensively at the Accademia, or Botticelli's "Birth of Venus" at the Uffizi Gallery, and avoid waiting in line. Or wander among the narrow streets of the picturesque, medieval walled city of Lucca.
Insider's tip: If you're intent on seeing Florence's most famous pieces of art, choose a cruise that doesn't make a port call on a Monday, when major museums and galleries are closed.
Information: Check out our full profile of Florence.
St. Petersburg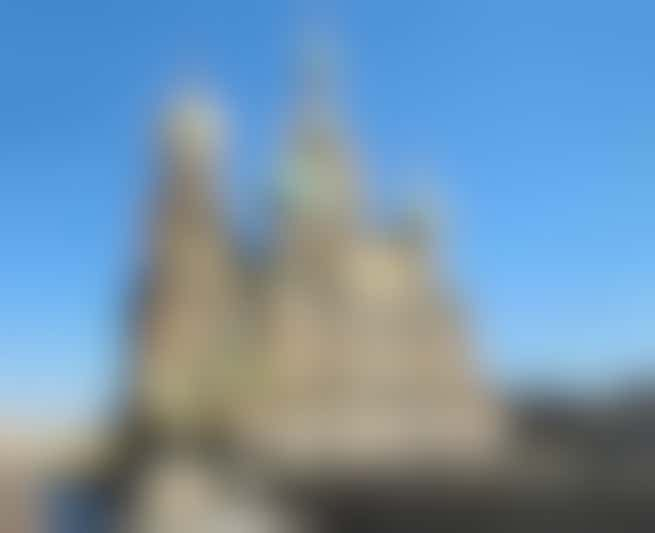 Why it's a challenge: You need a visa in advance to be permitted to travel on your own off the ship, few signs are in English and many attractions lack air conditioning.
Why you should go anyway: The city itself is like a living museum with tsarist-era palaces, onion-domed churches and the lovely Neva River.
Best first-timer activities: To avoid having to obtain a visa, we recommend taking a shore excursion organized through the ship or a licensed tour operator. Most include a visit to the Hermitage, one of the world's largest museums and the city's most famous attraction. If time permits, take in a live Russian ballet performance.
Best repeat visitor activities: Make the effort to get a visa and spend at least half a day along Nevsky Prospekt, St. Petersburg's most famous street and the city's premier commercial thoroughfare. Nevsky Prospekt epitomizes life in Russia, with street vendors, cathedrals, parks, cafes and exclusive Western boutiques. If the weather is agreeable, enjoy a boat ride along the city's canals.
Insider's tip: If you venture out on your own, bring along instructions to the ship's location written in Russian; your return driver may not speak English.
Information: Check out our full profile of St. Petersburg.
Hong Kong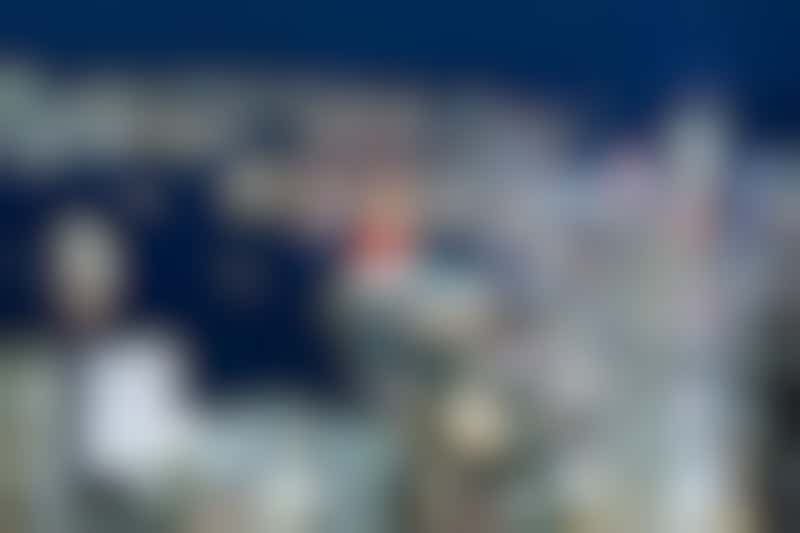 Why it's a challenge: Hong Kong moves at a frantic pace -- what some dub exciting, others might find overwhelming. It's crowded and bright, with exotic smells and soaring skyscrapers.
Why you should go anyway: In terms of cultural diversity, architectural innovation and cosmopolitan edginess, it's hard to beat Hong Kong. It's compact, making local travel quick and convenient, and English is widely spoken.
Best first-timer activities: Hong Kong is a shopper's paradise; you can even find two shopping complexes at the port itself. If you're looking for bargains, visit Stanley Market or Temple Street Night Market, and let yourself be engulfed by the hustle and bustle.
Best repeat visitor activities: Just outside the terminal you'll find some of the city's renowned tailor shops where you can order a custom-tailored suit for a remarkably inexpensive price. The best-known is Sam's Tailor Shop, where you can go get measured for a suit and pick up the completed garment in just 24 hours (92 Nathan Road in the Burlington Arcade).
Insider's tip: Double-decker trams offer some of the best city views and run from early morning. Rental cars are rarely used, but chauffeur-driven cars are widely available.
Information: Check out our full profile of Hong Kong.
Buenos Aires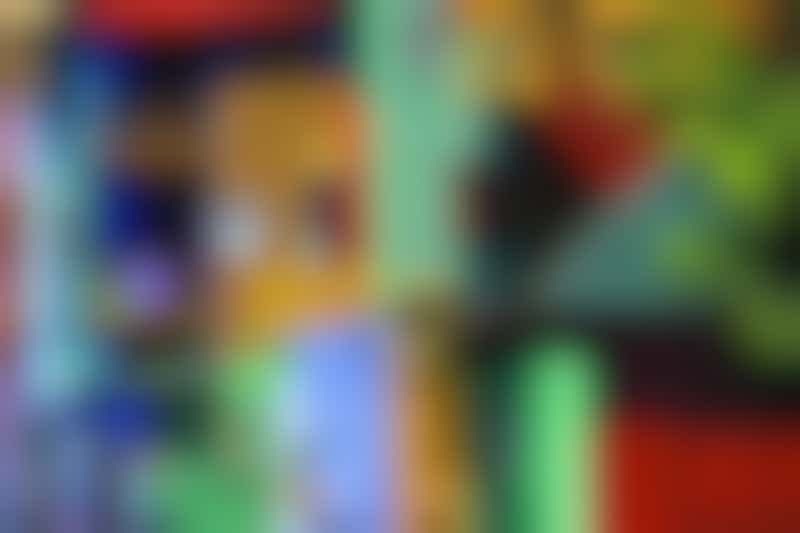 Why it's a challenge: Though main tourist sections are quite safe, travelers need to exercise caution when visiting older neighborhoods such as La Boca and San Telmo at night. And pickpockets are not uncommon (though can be avoided with reasonable care).
Why you should go anyway: The city known as "The Paris of the South" is open and cosmopolitan. It's a melting pot of European and South American culture, and people are generally warm and friendly.
Best first-timer activities: Take a guided neighborhood tour, making sure to visit the historic, cultural and business hub known as the "Microcentro." And don't miss an opportunity to enjoy a famous Buenos Aires tango performance, preferably at a small hole-in-the-wall tango bar.
Best repeat visitor activities: One of the most opulent opera houses in the world, the Colon Theater has hosted everyone from Enrico Caruso to Luciano Pavarotti since its inauguration in 1908. Guided tours of the seven-tier theater with its grand central chandelier are available.
Insider's tip: Hailing street cabs is not recommended. Instead, use radio taxis that are called in advance by hotels, shops or restaurants.
Information: Check out our full profile of Buenos Aires.