4. Solo Cruises on Virgin's Cruise Line, Virgin Voyages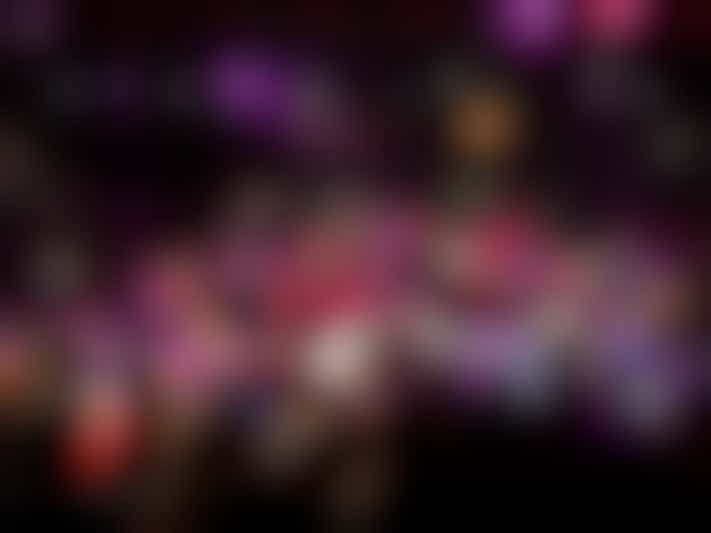 Dancing in the theater on Scarlet Lady
Virgin Voyages makes booking (and cruising) solo a breeze. All Insider and Sea View cabins are designed for 1 to 3 or 4 "sailors." Virgin cruise line's website allows solo cruisers to choose "1 sailor" at the beginning of every search for voyages. All prices shown are then automatically converted to the cruise fare for a single, rather than the standard price per person, double-occupancy rate.
Ease of booking aside, the line is also readymade for solo cruisers. Virgin cruises, like Scarlet Lady, offer a wide array of edgy extras and are designed for socializing. From getting a tattoo at sea to the omnipresent DJ in the Roundabout, group yoga and Pilates classes, and racy evening entertainment, there are plenty of spaces and chances to socialize or indulge yourself by yourself.
Virgin Voyages cabins are easily configured (and rearranged mid-cruise) for both sleeping and entertaining, giving solo cruisers all the comfort they need and none of the "welcome to my tiny space" vibe.
Virgin Voyages Solo Cruise Pricing: Single supplements on Virgin Voyages range from 75 to 100 percent of double occupancy rates. Solo pricing is as low as 75% over the standard fare for Insider, Sea View and Sea Terrace cabins, and 100% higher for suites.