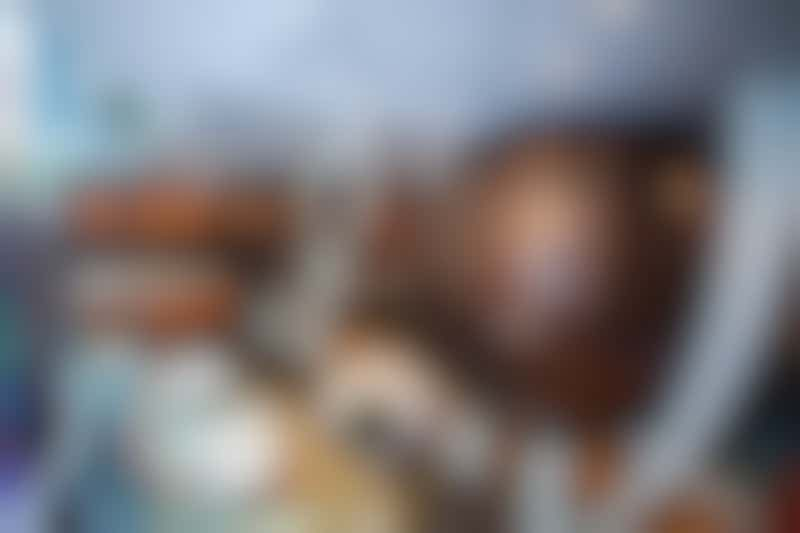 Celebrity Reflection's Hideaway (Cruise Critic)
Outdoor bathtubs, private relaxation areas perched like birds' nests, multimillion-dollar staircases: Cruise ship decor and interior design vary wildly from line to line and even ship to ship. From the luxurious and super-indulgent to weird, wacky and downright sensory overload, over-the-top is sometimes an understatement. Often your cruise ship will feature a staggering art collection of recognizable artists or unexplainable spectacles in neon and plaster. Cruise ship decor creates a unique environment -- another world to explore as you sail away from land. We've rounded up six ships that stand out for their distinctive interior design and idiosyncratic onboard touches.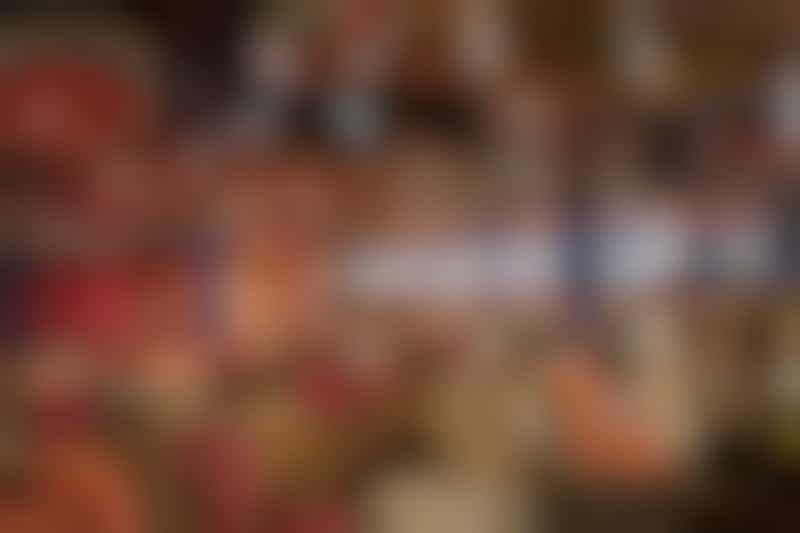 Butterflies Lounge on Carnival Pride. (Carnival Cruise Line)
1. Carnival Pride
A life-sized replica of the statue of David sits on a decorative pillar, making it appear to hover above nearly three dozen faux windows, and when the light shines in through the arched roof crisscrossed with golden beams, the entire area is awash in pink light; that's just the steakhouse. Pride is a prime example of Joe Farcus' signature design style. Carnival's chief interior designer and architect for more than 30 years, Farcus loved to use a striking blend of eye-catching elements that both sparkle and clash, ranging from fun and lighthearted to garish and gaudy. The design in the Butterflies Lounge is as much of a show as what happens on the stage. Walk through a stairwell flanked by encased butterfly specimens, pass a bright and metallic art piece depicting the insects, and enter into a room so patterned and colorful that the huge, painted butterfly light fixtures above hardly stand out at all.
Show Prices
---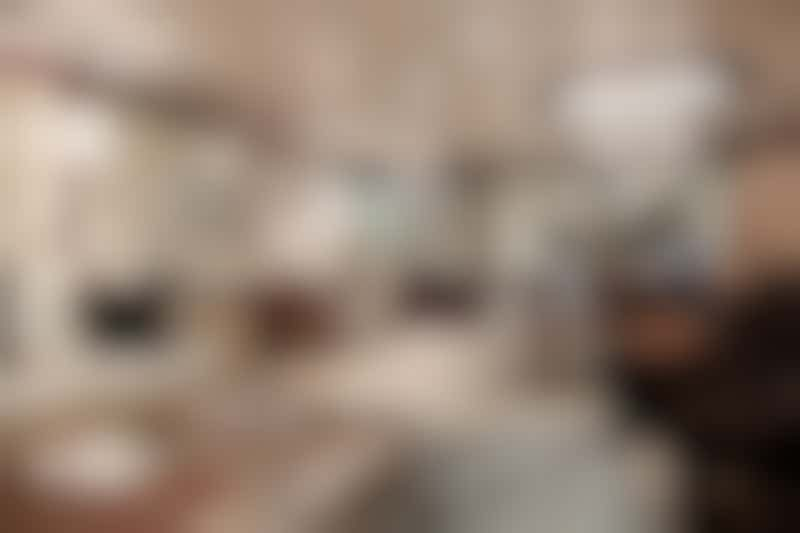 Owner's Suite on Oceania's Marina (Oceania Cruises)
2. Oceania Marina
Marina is certainly classy. Its grand staircase was commissioned by Lalique, famed French glass and jewelry designers; millions of dollars' worth of artwork adorn the walls and public spaces; and a lavish library provides comfort and amusement with shelves of books, overstuffed leather loungers and a marble-mantle fireplace. But its most extravagant touches can be found in one of the ship's three 2,000-square-foot Owner's Suites. There, the floors are lined with velvet and mosaic tile, and the walls lined with cashmere and mahogany. The rooms are furnished by Ralph Lauren Home and include touches like a faux zebra rug, suede couches and a grand piano. On your private sun deck, you'll find a personal hot tub along with a flat-screen TV -- in case you want to watch your favorite show while taking a secluded soak in the open air.
Show Prices
---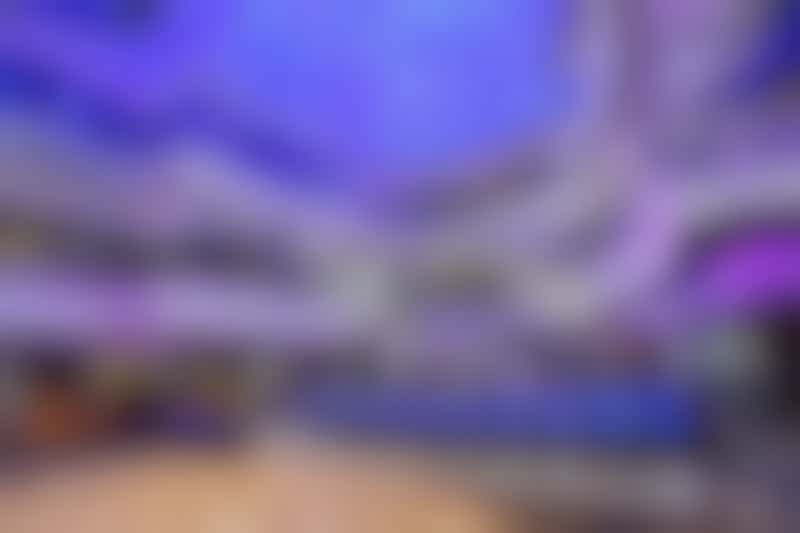 Atria Eiliodor atrium on Costa Diadema (Costa Cruises)
3. Costa Diadema
Diadema is in a class of its own, and it's the largest and most modern Costa ship (until 2019 when the line will launch its massive, 6,600-passenger ships). The first Costa ship to feature an outdoor promenade, which circles Deck 5 bow to stern, Diadema features six chic cabanas topped in signature yellow along the seafront, as well as glass mosaics by artist Roberto Bixio. Indoors, its atrium -- called Atria Eiliodoro -- glistens with white lights along the stairways, elevator banks tower to the top, and glowing blue orbs hover above in the ceiling. Nicknamed the "Regina del Mediterraneo," Diadema contains more than 7,000 works of art by 41 artists, all themed on "royalty"; the collection features many works inspired by pop culture and the Italian Renaissance. According to Costa's website, Diadema was "designed for the emotional impact it will have on its guests, making them feel as if they are in dream world." You'll also notice a South Beach-meets-Italy vibe onboard. Designer Joe Farcus has said he considers Diadema to be the best cruise ship he's ever designed.
Show Prices
---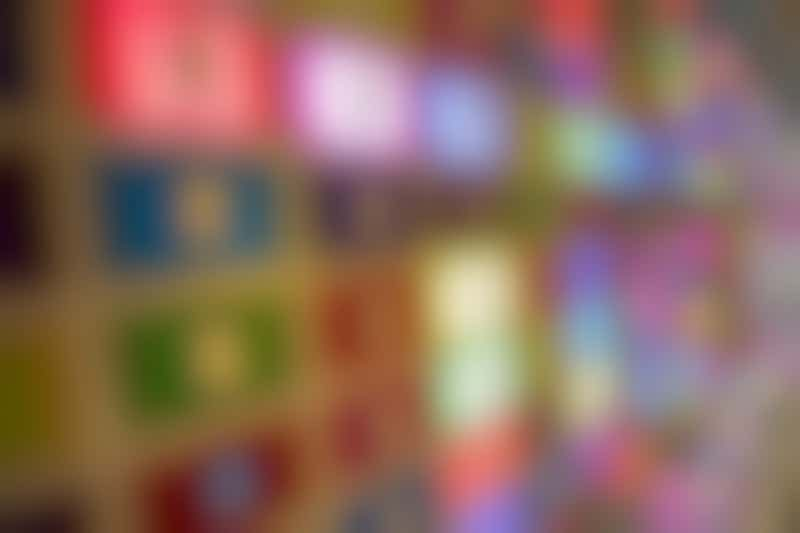 'Waves of Lights' glass sculpture on Quantum of the Seas (Royal Caribbean International)
4. Royal Caribbean's Quantum of the Seas
You could wax poetic about Royal Caribbean's careful consideration of art onboard its ships. The line claims the largest private art collection at sea; you can spot more than 5,000 pieces across its 23 ships. Perhaps this is no more obvious than on Quantum of the Seas, Royal's first Quantum-class vessel. Starting with "From Afar," the 30-foot-tall hot pink polar bear on the top deck, Quantum's onboard ambiance is peppered with art installations and design elements that it calls "What Makes Life Worth Living." Sculpted butterflies fleck the lobby wall at the back of the ship in a piece called "Crossing." Also look for the color-changing swing in Two70, the ship's main event space, and the ethereal "Waves of Light" glass sculpture by Soo Sunny Park. Royal Caribbean didn't leave Anthem of the Seas, the second ship in the Quantum Class, out of the fun. It immediately grabs your attention with a 32-foot-tall onesie-wearing giraffe named GiGi.
Show Prices
---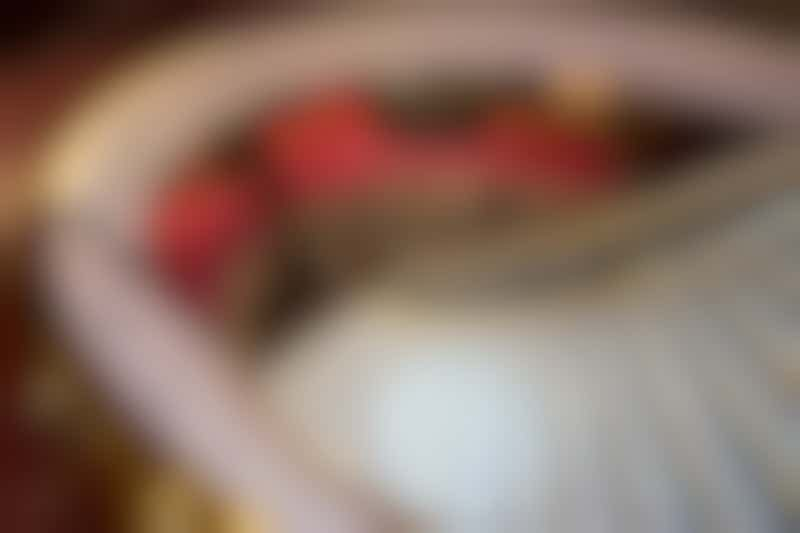 Swarovski crystal staircase on MSC Divina (MSC Cruises)
5. MSC Divina
It's easy to see how Italian acting legend Sophia Loren served as the muse for Divina. The ship embodies glamour. If you get no further than the atrium, you'll still be dazzled by its glittering Swarovski crystal staircase. (Another smaller -- but no less impressive -- crystal staircase can be found in the Yacht Club, as well.) The stunning Pantheon Theater is sleek with alternating high-back and low-back red velvety seats facing a shimmering white stage draped with a silver curtain. The Sophia Loren Royal Suite blends everything that is seductive about the ship's design into one room: romantic red furnishings including the headboard, a replica of the screen star's own dresser, a carpet Loren handpicked for the room and intimate photography taken throughout her career. Other glossy touches can be found throughout areas like Divina's Balinese-themed Aurea Spa or its posh top-deck pool area.
Show Prices
---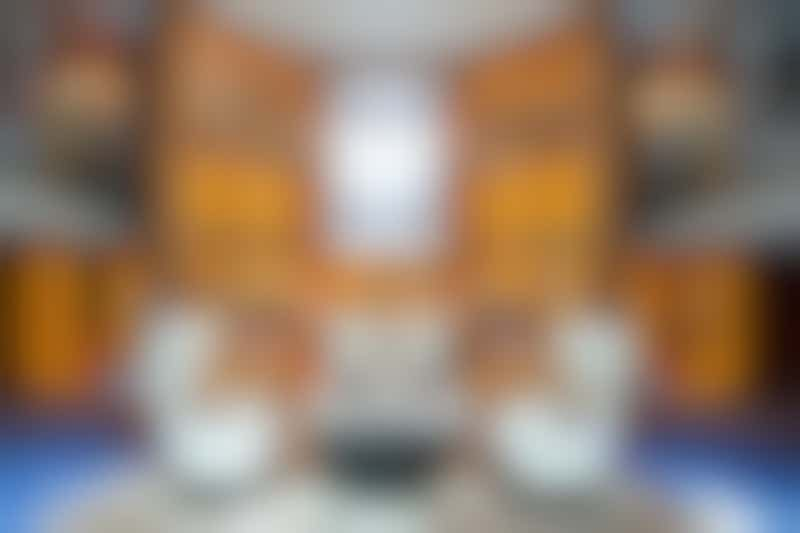 The Library on Celebrity Reflection (Cruise Critic)
6. Celebrity Reflection
Reflection blends the "modern luxury" that Celebrity aims for with its Solstice Class of ships -- a lush green lawn on the top deck of the ship, a buffet that defies the very concept of buffet (spacious stations with a restaurant quality to the area) -- with a variety of quirks that make the ship unique when compared with its classmates. Reflection not only boasts more cabin and deck space than other Solstice-class ships, but its rooms are filled with eye-catching marvels like a living tree in the atrium, head-scratching sculptures and photography in the stairwells, not to mention the mysterious, disembodied eyes that stare at you from the library. Perhaps the most unconventional space on the ship is the Hideaway, a lounge with egg-shaped chairs, intimate alcoves set in the walls and nest-like pods that rise a deck into the air and contain comfy recliners.
Show Prices