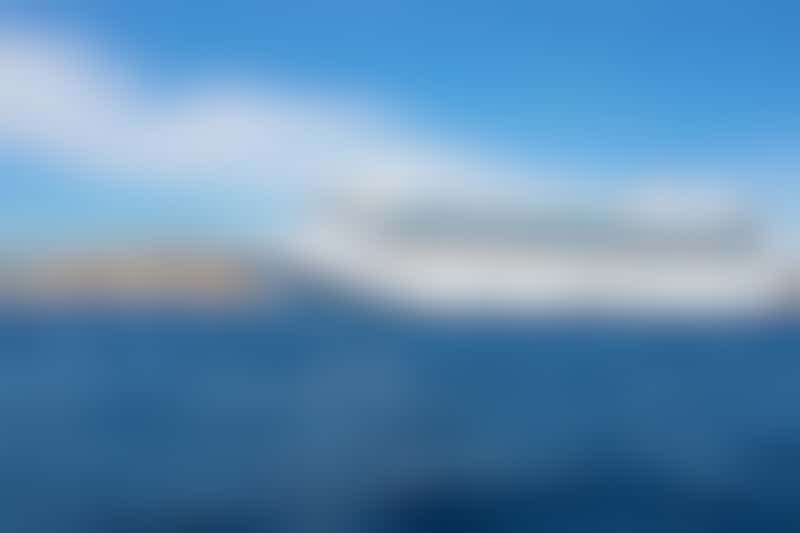 Ruby Princess (photo: Gina Kramer)
What if we told you there's a cruise ship on which chocolate is a perfectly acceptable breakfast, passengers can show off their hidden vocal talents in a spinoff of "The Voice," and celebrity chef Curtis Stone serves up some of the most innovative cuisine in mainstream cruising? If this sounds like your kind of vacation, you might want to consider a Ruby Princess cruise.
A 2015 makeover of the 3,080-passenger ship introduced additional dining and entertainment options, including a second celebrity chef menu at the Salty Dog Gastropub, and a main theater show created by the man behind "Wicked." Yet, despite the changes, the ship still embodies "classic Princess" highlights: a relaxed ambiance, muted decor free of trippy Vegas-like colors, the line's much-loved aft pool and a handful of complimentary dining options.
Not sure it's the ship for you? These six reasons to go on a Ruby Princess cruise will help you decide.
1. You love dining at big-name celebrity chef establishments.
The Food Network's All-Star Academy mentor Curtis Stone is at the helm of Ruby Princess' new restaurant, Share. The menu, created by Stone for Princess Cruises, gives diners a taste of his talent with dishes like duck with fennel and bacon jus or shrimp salad with lemon gel, turnip and citrus salt. For $39, diners can enjoy a charcuterie platter and one of each of the following courses: appetizers, entrees, side dishes, cheese plates and desserts -- all designed to be shared. Watch the show? Fans will love the personal touches in decor, including pictures of Stone's family and wanderlust-inspired trinkets -- a nod to his passion for travel.
2. You're a fan of NBC's "The Voice" ... or just want to spice up your usual nighttime entertainment routine.
Fans of the popular TV series can finally be a part of the audience -- or on stage, if they're brave enough. Ruby Princess features the line's own spinoff, "The Voice of the Ocean," complete with competing passengers and a panel of judges on spinning "I Want You" chairs. How it works: Passengers audition at karaoke during the week for a chance to compete. Those who make it to the next round perform on stage the last night of the cruise, when one will be crowned "The Voice of the Ocean." If you plan to attend, arrive to the theater at least 30 minutes early; seats fill up fast.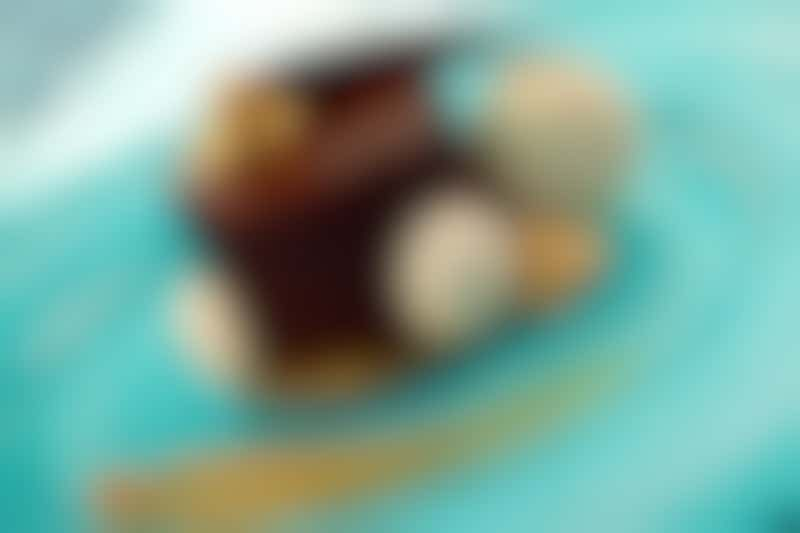 Chocolate Praline Timbale, a Chocolate Journeys creation by Norman Love (photo: Princess Cruises)
3. Chocolate is your kryptonite.
Imagine starting your day with a chocolate breakfast pastry, heading to the spa for a chocolate massage, indulging in chocolate martinis after dinner then ending the night on your chocolate bed… Okay, we're not serious about the last part, but you catch our drift. Ruby Princess features the line's "Chocolate Journeys," which makes master chocolatier Norman Love's cocoa concoctions available around the clock. Enjoy everything from flavored confections and chocolate treats at afternoon tea to chocolate bacon bourbon cocktails and a whipped body wrap. It's literally having your cake and eating it, too.
4. Rock-climbing walls and water parks aren't your thing.
Ruby Princess doesn't try to be something it's not. The traditional ship steers clear of mainstream trends like top-deck water slides, rock-climbing walls and ropes courses that prevail on other ships of its size. Instead, it draws in cruisers with its variety of complimentary dining options and fleetwide staples like the adults-only Sanctuary sun deck, Movies Under the Stars and an entertainment-hub atrium. Passengers enjoy Princess traditions like the Captain's Welcome Cocktail Party with Champagne waterfall, and evening wine with tapas.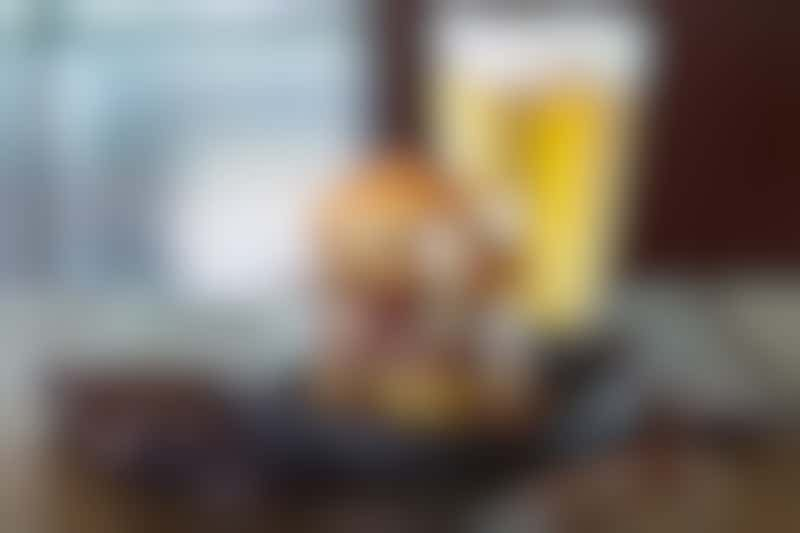 The Ernesto Burger (photo: Princess Cruises)
5. Burgers are at the top of your food pyramid.
If you're always on the hunt for the next best burger, we're pretty sure the Ernesto Burger will be one for the books. The juicy patty -- which has been made famous by its inventor, celebrity chef Ernesto Uchimura -- will take you to beef heaven, with ingredients like cave-aged gruyere, caramelized kimchi, beer-battered jalapeno and charred onion aioli. Found at the new Salty Dog Gastropub, a new dining experience located in the Wheelhouse Bar, the burger is one of five dishes included in the $19 cover.
6. You geek out on Broadway musicals.
The award-winning composer of "Wicked," "Pippin" and "Godspell" brings some of his biggest hit songs to the high seas. "Magic to Do," the newest show to headline Ruby Princess' theater, combines Stephen Schwartz's love of magic through Houdini-inspired acts (not actual magic tricks) with his own music. Fans will be hard-pressed not to sing along with favorites like "Defying Gravity" from Wicked and "Magic to Do" from Pippin, and can even enjoy a new song written exclusively for Princess Cruises.
Show Ruby Princess Prices