If you've always dreamed of going to Alaska, stop putting it off. And if you've been once and think you've crossed it off your list, think again. Alaska is a cruise destination unlike any other, showcasing a side of the United States that's rarely seen: still truly wild and open to endless adventure. The reasons to go -- and go now -- quickly outweigh the mundane cons of time and money. (You can make both!) If you're considering a cruise to Alaska, the following are six reasons to book sooner than later.
1. You Can Take Your Pick of Cruise Line
Take one of the most popular cruise destinations, and then squeeze its season into a third of the year; that's what you'll find when booking a cruise to Alaska. Although Alaska sailings are only available from mid-May to mid-September, high demand means there is room for plenty of ships to fill to capacity during those four summer months. Almost every oceangoing cruise line -- including luxury and expedition styles -- serve the 49th state in the U.S. of A, so there's more than a dozen lines to choose from.
Browse Upcoming Alaska Cruises
Not sure which line to pick? We compare these 13 cruise ships in Alaska to give you an idea of which cruise line will offer the best Alaska experience for you. There's never been a better time for choice when it comes to exploring the Last Frontier; just make sure to book way in advance -- up to a year -- for your pick of the litter.
---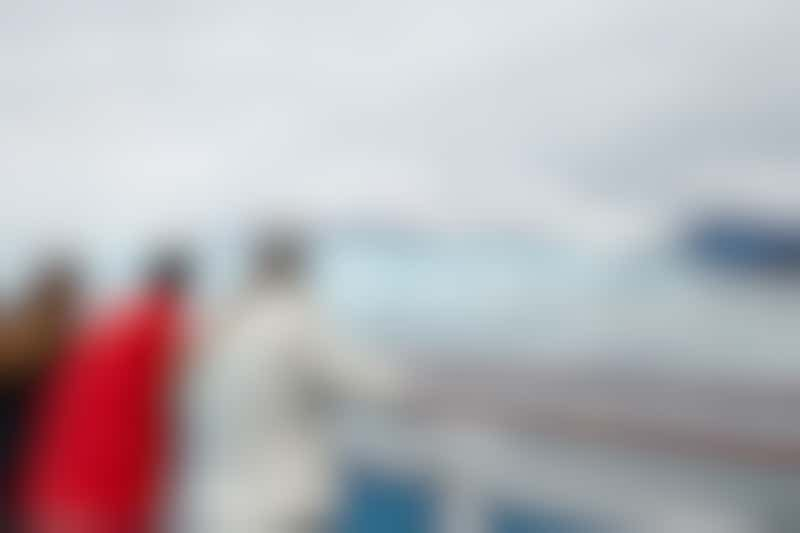 Passengers overlooking Glacier Bay in Alaska on a Princess Cruise (Photo: Princess Cruises)
2. It's Quite Possibly the Most Multigenerational Destination
Many cruisers and tourists consider Alaska a bucket list destination, but why wait until the end of your life to experience such a spectacular place? That's the thought shared by the large numbers of families who travel there each year. Curious kids can immediately appreciate the grandiosity of watching a glacier calve or a whale breach. (In fact, dogsledding and whale-watching are included in our Best Shore Excursions for Kids.) Alaska meets the checklist of various activity levels and points of interest for all ages, as well as seasonality that falls during summer break. If you're looking for your next family trip with the kids and grandkids, you should start planning your Alaska cruise right now.
---
3. You'll Experience Unparalleled Access to Ice and Wildlife
If you can reach out and touch an iceberg or come within feet of a brown bear fishing for salmon, we'd call that pretty close and personal. In Alaska, there's an abundance of glowing blue glaciers and wild animals patrolling the land, air and sea -- and you can see them from the comfort of your cruise ship. Don't believe us? Check out 10 Pictures of Alaska Cruise Wildlife.
Of course, encountering a moose on a hike or an otter by kayak is arguably more thrilling, but for the less adventurous or able, the wildlife viewing from the deck of your ship is equally satisfying. As a bonus, most if not all Alaska itineraries include scenic cruising days where your sole intention is to whip out the binoculars, grab a coffee and scour the horizon for any sign of a whale tail or bald eagle's white head. On Glacier Bay cruises, a national park ranger is required to board in those protected waters, and provide informative commentary about what you're looking at and what to look out for. Glaciers are receding at a rapid rate, so visit before the landscape is forever changed (or more protected from human visitation).
---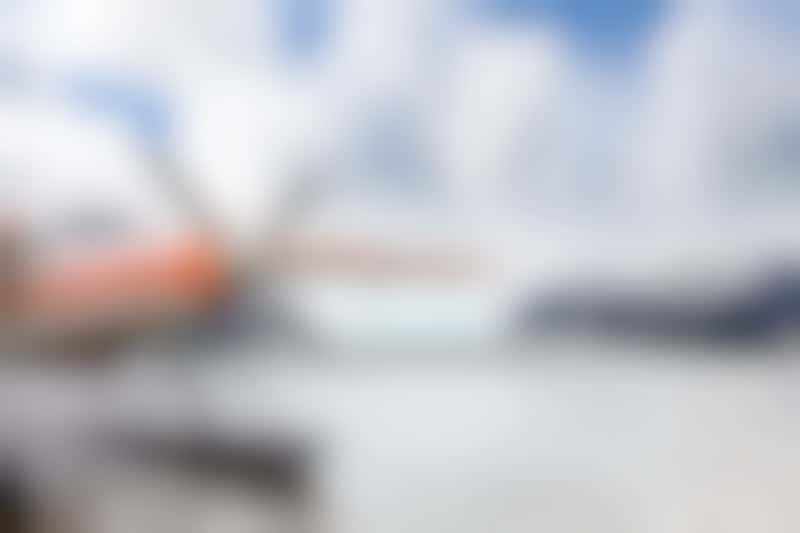 Seaplane in Alaska (Photo: cdrin/Shutterstock)
4. The Shore Excursions Are on Another Level
If you've heard anything from family, friends or forums about Alaska cruises, there's a strong chance that the elaborate excursions have come up. While the price ranges might be unlike other shore tours you've encountered before, the experiences are even more incredible. Anything involving flight doesn't come cheaply, but Alaska is one of the best places to grab an aerial view -- especially as planes are a regular mode of transportation in a state where many locales aren't accessible by road. Floatplanes to bear-viewing parks or helicopters to sled dog camps or tundras high above sea level leave an indelible cruise memory.
And for every tame salmon bake or city tour, there are once-in-a-lifetime activities like snorkeling in the frigid waters of Ketchikan or paddleboarding past Bear Glacier in Kenai Fjords National Park (Seward). If you take a cruise to Alaska, it's guaranteed that your albums won't be full of just another boring beach picture.
---
5. It's the Perfect Excuse for a Pre- or Post-Cruise Land Tour
While a cruise is certainly a vacation highlight, Alaska can't be fully experienced in a week at sea. A few extra days on terra firma add to the awe with sights like Denali National Park or the Kenai River Valley, which aren't accessible by cruise ship. Whether you build your own Alaska cruise land tour or book a pre-arranged cruisetour with your cruise line, a trip out to the largest U.S. state (by far) is served well with a land tour before you board, after you disembark or even both. It will take many times over to see all there is to see across Alaska, which could fit New York inside its confines about 12 times. That's why, you better start exploring now -- there's many future Alaska cruises (and land tours) to book!
---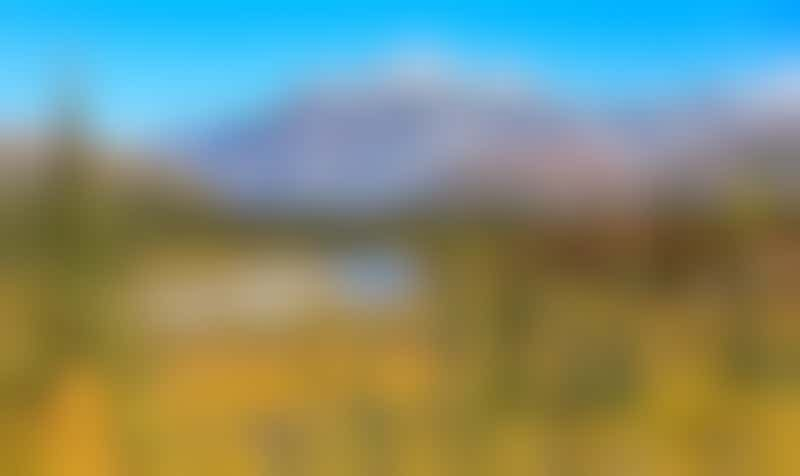 Denali National Park and Preserve (Photo:Uwe Bergwitz/Shutterstock)
6. It Won't Be the Same Forever
Global warming is real; ask any Alaskan. Despite a wealth of natural treasures including sprawling rainforests and iconic glaciers, Alaska's landscape is changing as our climate is warming. Visit Exit Glacier in Seward, and sign posts with years will line the path -- those years are where the glacier used to sit, and you can walk about 187 feet between just two sign posts, that's how fast it's receeding. Even on our last cruise we heard natives lament that a local bird population that used to rook on the side of a cliff in Prince William Sound just didn't show up that season. Climate change is not only affecting ice, but also Alaska's bird, animal and marine inhabitants. Take an Alaska cruise because who knows what the impact will be in a few short years. (To get as close to nature as possible, consider booking an expedition sailing.)
Browse Upcoming Alaska Cruises