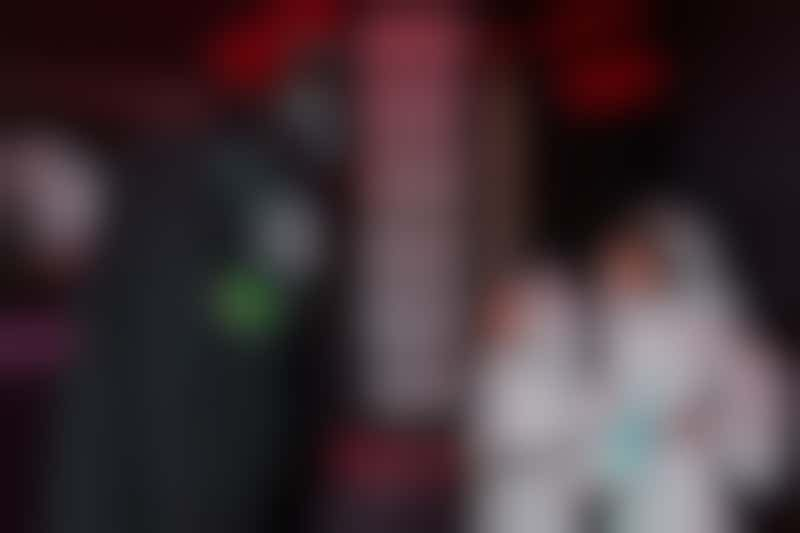 Father and daughters on a Disney cruise (Photo: Disney Cruise Line)
When choosing a family cruise, the decision process goes something like this: Is there a kids club our children will actually enjoy? Will the teens have more to do than hang at the arcade? Can mom get time off for a spa day? Rarely does dad appear as the main beneficiary of relaxation.
Since Father's Day comes around every year, it's never too early to start planning dad's time in the sun. Here are our best cruise picks for the family patriarch. Let's allow him to think he's in charge, just once.
---
1. Celebrity Cruises
Why It's Dad-Worthy: The grill is often a guy's domain, and he doesn't have to leave it behind just because he's at sea. The Lawn Club Grill specialty restaurant on some of Celebrity's Solstice-class ships allows everyone's dad to prepare food over an open flame (with help from an onboard chef). Options include kebabs, steaks, fish, lamb chops and brats. Who knows: Maybe he'll bring home some pointers.
Take Note: The Lawn Club is only on a few Celebrity ships -- Celebrity Silhouette and Celebrity Reflection -- so choose your sailing accordingly.
Explore Celebrity Cruises
---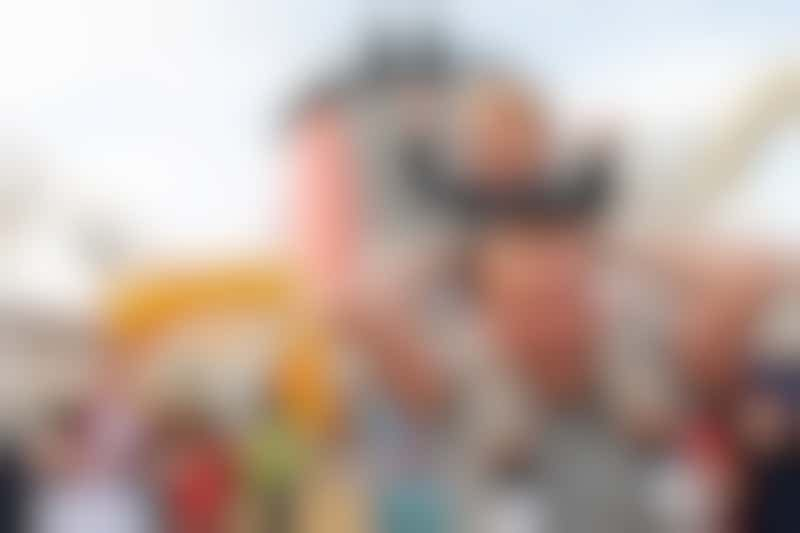 Deck party on a Disney cruise ship (Photo: Disney Cruise Line)
2. Disney Cruise Line
Why It's Dad-Worthy: With partnerships that will please any comic- or sci-fi-loving father -- Star Wars! Marvel Comics! -- Disney Cruise Line's appeal goes far beyond Mickey Mouse. Plus, we think the pictures of daddy sipping from a cup at a character tea with his princess-loving daughter will be priceless.
Take Note: If the Dad in your life has always wanted to channel Darth Vader's "Luke, I am your father" line, know that full Star Wars experiences with characters and light saber battles only take place on special Star Wars at Sea cruises. While the line has Star Wars-themed activities for the kiddos on other sailings, they only take place in the kids clubs.
Explore Disney Cruises
---
3. Royal Caribbean
Why It's Dad-Worthy: If your active dad never gets time to channel his inner surfer or mountain man, then send him on an Oasis- or Quantum-class Royal Caribbean ship. These huge cruise ships -- some of the biggest in the world -- have plenty of attractions to spark the adrenaline, like rock climbing walls, skydiving simulators, FlowRiders, zip lines and bumper cars.
Take note: While several older Royal Caribbean ships have FlowRiders, the full range of onboard activities is mostly on the line's newer vessels, such as Quantum of the Seas, Anthem of the Seas, Allure of the Seas, Oasis of the Seas and Harmony of the Seas.
Explore Royal Caribbean Cruises
---
4. Norwegian Cruise Line
Why It's Dad-Worthy: For the dad who likes lots of options, the cruise line that invented Freestyle dining is a dream come true. Carnivores will love Moderno, a Brazilian-style churrascaria where the skewers of meat just keep coming. As if that weren't enough, there's also Cagney's Steakhouse. Parrotheads will love Jimmy Buffet-branded venue It's Five O'Clock Somewhere. If dad's a gambling man, Norwegian has a robust casino program. Many ships also have putting greens or mini-golf, and on some itineraries, such as Bermuda and Hawaii, there are shore excursions that get you tee times at famous local courses.
Take Note: Norwegian ships can vary in what they offer; make sure the one you're eyeing has the amenities that the father in your life will enjoy.
Explore Norwegian Cruises
---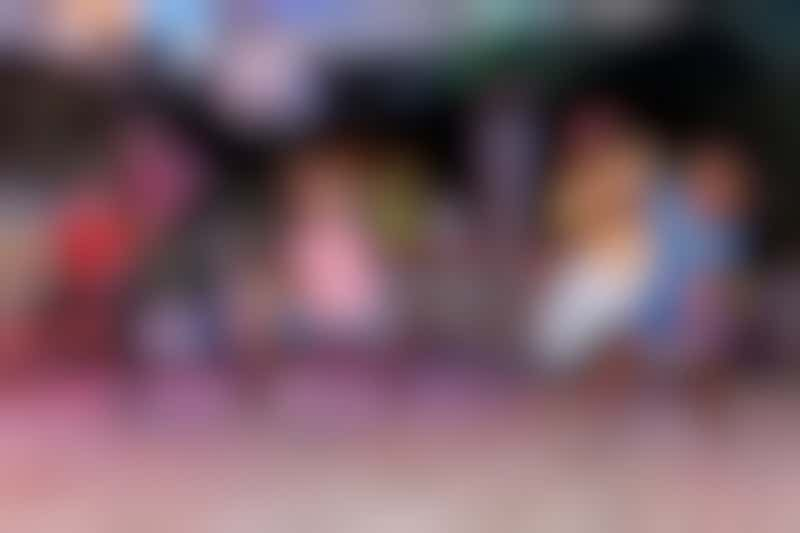 Family enjoying a Carnival dance party (Photo: Cruise Critic)
5. Carnival Cruise Line
Why It's Dad-Worthy: If your dad likes to be the center of it all or can't resist a corny joke, then the party-hearty atmosphere of Carnival might appeal to him. The Fun Ship line is packed with activities where an attention-seeking Dad might shine, including hairy back and belly flop contests. If he'd rather watch the action than participate, many Carnival ships have sports bars. Plus there's plenty for the rest of the family to do too; Carnival's partnership with Dr. Seuss will help Dad reminisce about his childhood.
Take Note: A bookish or serious dad might not like Carnival's charmingly silly sun-and-fun focus.
Explore Carnival Cruises
---
6. Cunard
Why It's Dad-Worthy: If your dad is past his early parenting years, you might be looking for something a little more sophisticated. A fixture on all Cunard ships, Churchill's Lounge is perfect for the stogie-smoking father, while the Carinthia Lounge on Queen Mary II boasts an impressive array of ports and sherries. There's also a Planetarium, one of the largest libraries at sea and an impressive array of lecturers.
Take Note: Cunard has a fairly formal dress code where "informal" still means a jacket. That's great if your father likes to put on the Ritz when he travels, not so much if he's a T-shirt and shorts guy.
Explore Cunard Cruises