Within a year of Royal Caribbean International launching its first ship -- Song of Norway -- in 1970, Cruise Critic members were onboard. Technically, they weren't members of Cruise Critic at the time -- we didn't exist yet -- but they were starting a love affair with Royal Caribbean and cruising that would later bring them to Cruise Critic and many future vacations at sea.
In honor of Royal Caribbean's 50th birthday (the company formed in 1969), Cruise Critic reached out to our members to ask about their first cruise with the line -- and for many their first-ever cruise full-stop. We received hundreds of responses that spanned the decades since the line launched.
From marriage proposals and milestone events to new-food firsts and reunions with long lost acquaintances, Royal Caribbean cruise ships have been the backdrop for some of our member's most memorable moments.
Starting with the line's earliest days, here are a few Cruise Critic members' special memories of their first Royal Caribbean cruise.
1971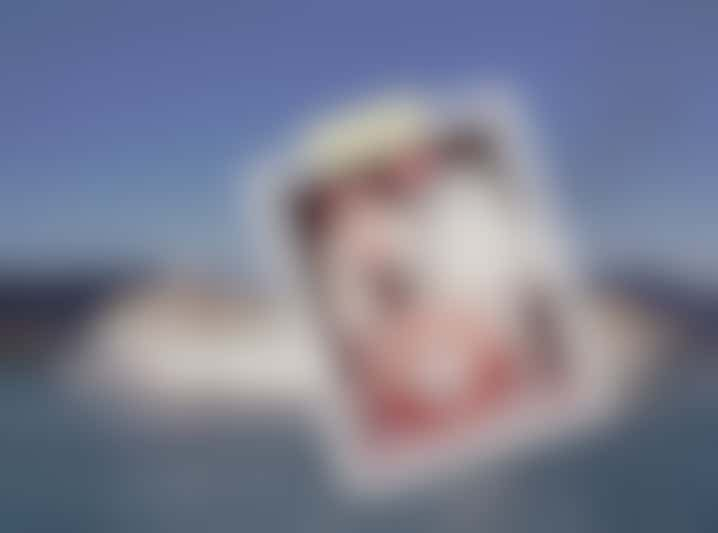 "Our first cruise was on the Song of Norway and it was for my wife's 30th birthday. As we were pulling into P.R. [Puerto Rico] … I was up on one of the decks having a smoke and enjoying my first glimpse of San Juan [when] a guy came up and stood next to me. I took a quick look at him and turned back to the view. But, something came over me and I looked at him again and again, then I caught him looking at me also. … After questions about where we lived, it dawned on [me] he was in the bunk bed above me on the troop ship the Alexander Patch as we were on our way overseas in 1952. … We now keep in touch and even went on a couple of cruises with our wives." -- george35
---
1973
"We started with RCCL in 1973 when they had been in business for four years. We heard about cruising from a family friend and thought it a little odd sounding. Then, at the drive-in movie one night (remember those, anyone?), we saw a commercial with pictures of the midnight buffet and decided to give it a try. Song of Norway first, fell in love with cruising, then a two-week cruise six months later. We were hooked for life!" -- pcur
---
1984
"My very first cruise was on the Song of America in January of 1984. She had that blue paint down the side and we thought she was a beautiful, distinctive ship. … I remember how lucky we thought we were to have an ocean-view cabin. We had really saved for that cruise and that ocean view was a big deal for us. We met two really nice couples and that's what really made it a great cruise -- all six of us being able to enjoy the ship together!" -- km3045
---
1987
"My first cruise was in 1987 on the Nordic Prince! I was only 23 and had led a sheltered dining life. My friend and I had fettuccine Alfredo for the first time. It was prepared table side and it was wonderful. It was also the first time I'd ever had anyone take my lobster out of the shell for me! I still have the coffee mug I bought (it's now a pen holder on the desk)." -- FLA Cruiser
---
1989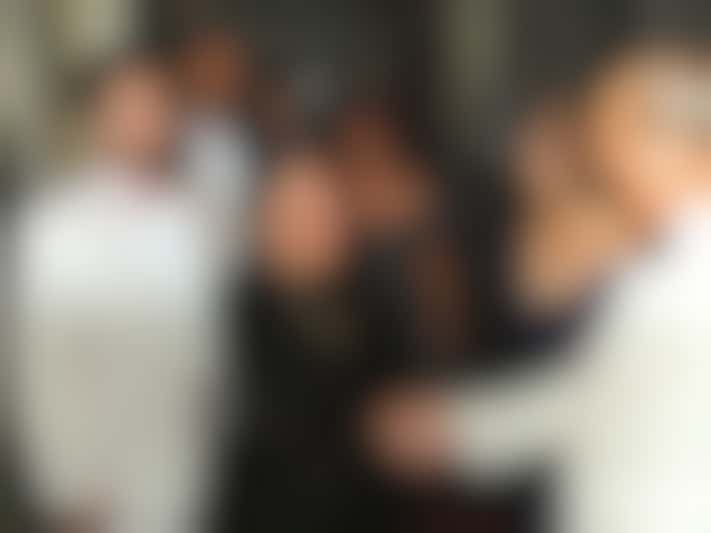 "1989 on Song of America. We're greeted by the whole staff when you entered the ship. Then escorted to your room. In your room was a deck of cards, stationery with your name on it, a roster of every passenger's name onboard and where their hometown was. Everyone ate in the dining room, one seating. Waiter pulled your chair out and pushed your chair in. Then got your salad and cut it up for you; then brought the dressing tray for you to add to your salad. It was our first cruise and we were amazed." -- cruiserone
---
1991
"I have many great Royal Caribbean memories. My first RCCL cruise was on Sovereign of the Seas in 1991. I was 11, but I was hooked. We had previously done Premier and Carnival. Nothing prepared us for how elegant Sovereign was. I remember all the polished brass, the outstanding food and wonderful service. I can still hear Captain Eriksen's voice over the PA for his announcements in his very distinct Norwegian accent." -- EMBFlyer
---
1992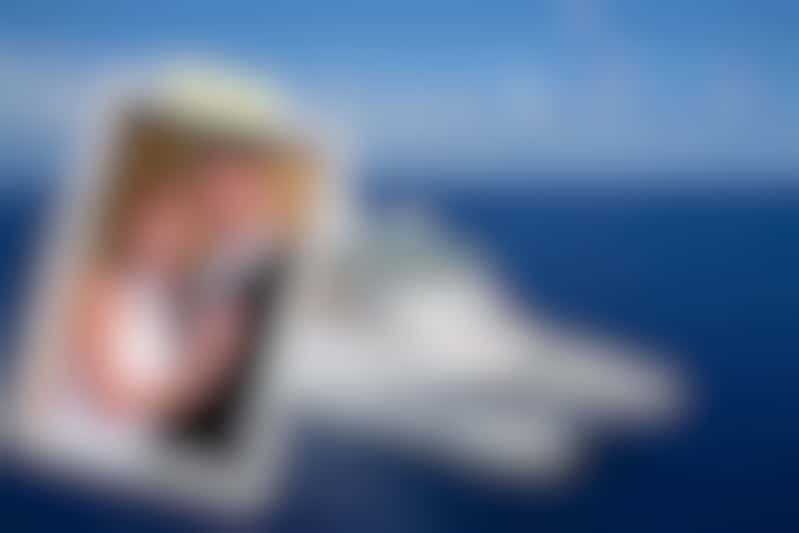 "The year was 1992… I was able to see photos of what was then to be the world's largest cruise ship (the Majesty of the Seas) being built. She sailed into NY amongst fanfare, and my then boyfriend and I went down to take a look at her. Well, we were sold. We booked a trip for a November sailing of her inaugural year -- Our first ever cruise! On Nov. 10, 1992, my husband proposed to me. It was formal night, a beautiful full moon as he got down on one knee on the stern. We sailed again on the Majesty in 2013 for our 20th anniversary and renewed our vows on the Anthem in 2017 with family and friends." -- MCazer
---
1997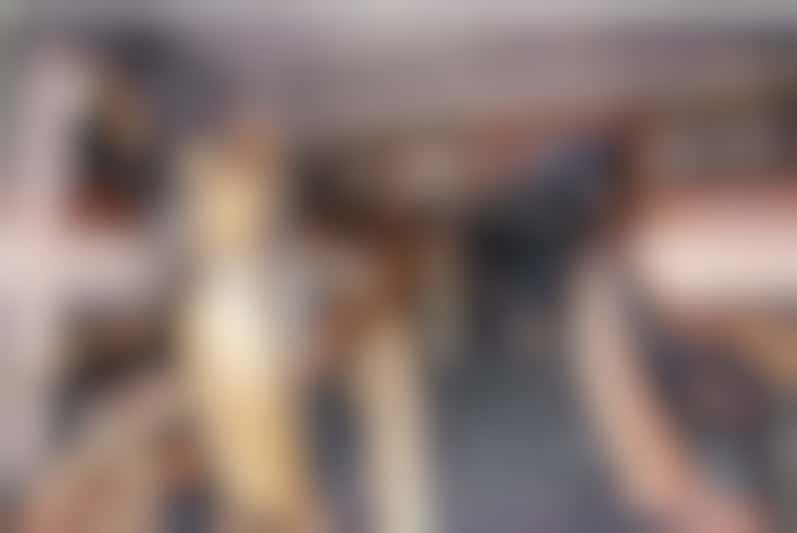 "It was 1997, and as my sister and I descended the stairs of the magnificent Grandeur dining room, we felt like movie stars in our long glamorous gowns. And so it began…. " -- lovelife
---
2002
"We first sailed Sovereign in 2002 for our honeymoon. It was the first time I saw the ocean. We swam with stingrays in Nassau and had a wonderful time in CocoCay. We were impressed when they placed napkins in our laps for dinner. Everything was so new and wonderful to us. We are about to sail on our seventh cruise in November on Allure.... Thank you Royal Caribbean for all the wonderful memories!" -- nalatrixie74
---
2004
"June 2004. Explorer of the Seas. First cruise…. Booked the last balcony stateroom on a Wednesday and sailed on Sunday to celebrate our third anniversary. We had no clue what we were doing! … Drove to Miami from the SW Florida coast and drove over the access bridge to the port. There she was and I said OMG. I have never seen anything like this; it is incredible. Never have forgotten that first view of such a magnificent ship. It was love at first [sight]! Great memories of that first cruise remain! … Chops had two waiters per table with backup servers. Food and service [was] incredible. Nighttime buffet with whole lobsters as decorations and to eat. I remember one pax leaving with a pile of whole lobsters on each of two plates…. That Explorer sailing was hard to leave. I had the cruise bug for sure…. Forty-five cruises later I think back to Explorer and think what a wonderful world opened for DH and I." -- Loucat
---
2005
"As a kid, my family wasn't the wealthiest (far from it!), but my single mother worked her butt off to take us on a cruise vacation. I believe we were on the Explorer in '05 and I just remember thinking that this was the swankiest, most opulent, coolest thing ever! It didn't matter who you were or weren't, we were treated like royalty, or better yet, we were treated like family. At dinner, our waiter would always cut up my little brother's food for him and bring extra slices of cheesecake for my other brother (his fave!). I remember we all cried when it came time to say goodbye. We made so many friends on that trip and had so much fun and were just so overjoyed and grateful for the experience." -- TinaJoy
---
2010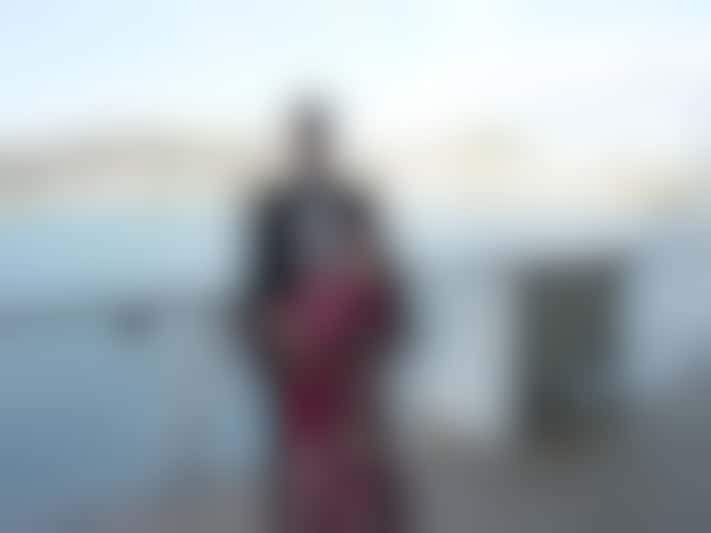 "It was 2010, my 40th birthday and our first ever cruise. It was a 12-night Mediterranean cruise from Barcelona on the gorgeous Brilliance of the Seas…. We fell in love with cruising and haven't looked back since." -- mondas42
---
2012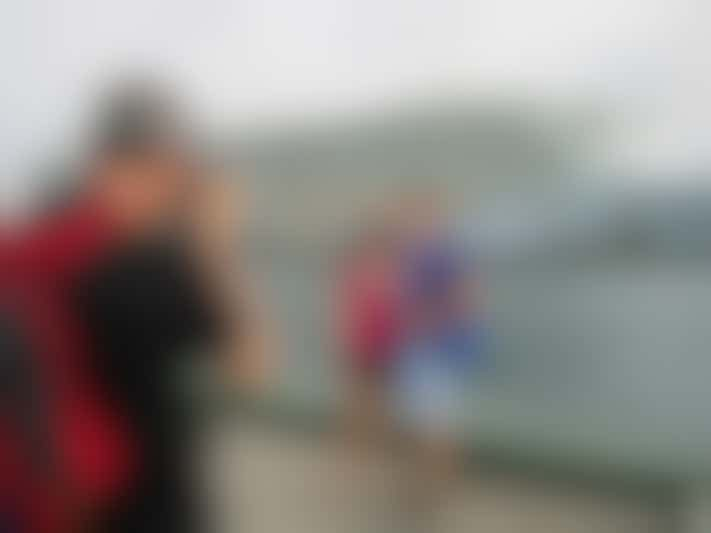 "Allure, June 2012. Son's high school graduation trip. Also took my sister and her daughters. They had recently lost their father to a lifelong battle with illness and this trip was a good release for them. Probably the most fun they ever had and it was their first cruise ever. One of the daughters … had a blast just posing for photos and seeing what she could come up with. They must have ended up with over 300 photos." -- m_u_g*