The largest cruise departure city along the Eastern seaboard, New York City (along with nearby Bayonne, NJ) is a popular embarkation port for large numbers of passengers who can drive there, as well as Europeans flying into the United States. While only one cruise line has ships based in New York City year-round (with another line being based full time in New Jersey), numerous ships leave seasonally throughout the year for Bahamas, Bermuda, New England and Canada, and transatlantic sailings.
If you're thinking about booking a cruise from the New York City Area, here are five tips for New York cruises to keep in mind.
Tip 1: New York Includes New Jersey
When thinking about New York cruising, keep in mind there are three ports in the New York City area. Only two -- Manhattan and Brooklyn's Red Hook -- are in New York proper, but all three are considered New York ports (much the same way Newark International Airport is considered a New York airport, despite being in New Jersey). Most New York cruises depart from either Manhattan's Pier 88 or 90 (Norwegian, Carnival, Princess and Holland America Line) or Bayonne's Cape Liberty port (Royal Caribbean and Celebrity). Additionally, a handful of seasonal Cunard and Princess sailings depart from Brooklyn every year. Of the lines embarking from these ports, only Norwegian Cruise Line and Royal Caribbean sail year-round -- from Manhattan and Bayonne, respectively.
---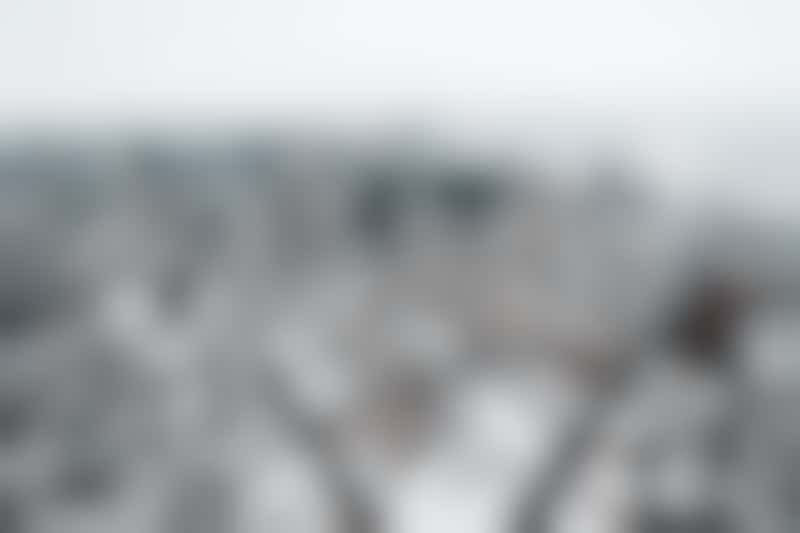 A snowy New York City skyline. (photo: 4Max/Shutterstock)
Tip 2: Be Prepared for Winter Weather
New York City and neighboring Bayonne are far from the tropical temperatures of southern Florida and the Bahamas. While not an issue during the warm summer months, that first day at sea in the winter might not be what you had in mind when you booked a Bahamas cruise. Only the hearty will hit the water slide on a cold New York embarkation day. Be prepared for chilly temperatures and even -- dare we say it -- snow. Bring cold-weather clothing in addition to your summer gear; you might also want to bring a book or a board game for the first and last days at sea, both of which could be too brisk to spend outside.
---
Tip 3: Allot Extra Time for Transfers, and Budget for Transport
When planning the timing of your flights, always keep New York City traffic in mind if arriving and/or departing on the same day the ship arrives in port. A Google Maps search might show you a distance of only 20 miles between JFK Airport and the Manhattan cruise terminal, but you can be sure it's going to take you a lot longer than 20 minutes to get there. Allot at least two hours to get between the port and airport. For those who fly in ahead of time, you'll need to take a taxi or car share to the actual port; none of the three New York area ports are within easy walking distance of public transportation. (In Bayonne, you can't walk into the port grounds from outside under any circumstances.) Make sure to include the ride to the port in your budget.
---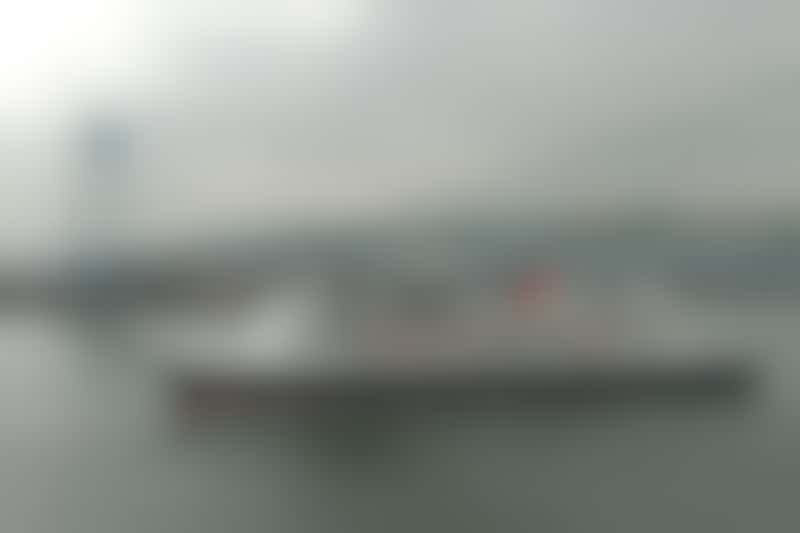 A Cunard ship sailing under the Verrazano Bridge in New York. (photo: Cunard Line)
Tip 4: Hit the Deck During a Manhattan or Bayonne Sailaway
There are few cruise sailaways as memorable as those from Manhattan. First, you'll sail down along the island from midtown to the Battery, the City's iconic skyline receding into the distance. Key landmarks to look for include the Empire State Building and the Freedom Tower. Then you'll pass the Statue of Liberty before sailing under the double-decked Verrazano Bridge on your way into the Atlantic Ocean. Believe us -- you'll want to have your camera ready. Note: You'll also sail under the bridge when leaving Bayonne.
---
Tip 5: Give Yourself at Least Two Days Before or After Your Cruise
If New York City isn't the greatest city in the world, it's sure as heck in the top 5. Whether it's your first time in the area or your 20th, there's always something to see and do. Don't deprive yourself of a few days (at least!) discovering all New York City has to offer visitors. For a few suggestions, check out Two Days in New York City and Like a Local: New York City.