Sponsored by Lindblad Expeditions
Stand-up paddleboarding excursion (Photo: Lindblad Expeditions)
When it comes to connecting with nature, traveling to the world's most compelling fauna and flora destinations is only a stellar first step. The next step: Actively engage in your own adventure.
When planning nature explorations, consider using tools that can enhance your experience -- without turning you into an ecological menace. "On small ships that offer kayaking, stand-up paddleboarding and Zodiac excursions, you can get up close and personal with whales, dolphins and the snout of a glacier," says Michael Shapiro, a writer and sea kayak guide. "On a small-ship cruise in Alaska, my wife and I were paddling a kayak in straits near Juneau when a whale surfaced about 50 yards away. We were so close we could smell its briny exhalations. That's a memory that'll last a lifetime."
Expedition cruise companies typically incorporate offbeat ways to experience nature into their excursions, sometimes offering expert training and guidance for utilizing the tools, and ultimately maximizing the thrills of your encounters with nature.
---
Stand-up Paddleboards
Stand-up paddleboarding (SUP) -- a fast-growing sport -- pairs well with discovering nature. Like kayaking, SUP is smooth and quiet, and its offers a path to otherwise inaccessible areas. Adventurers stand up on a wide paddleboard, and maneuver themselves around with a long paddle. Because stand-up paddleboards are quite stable, they're relatively easy for first timers to use. Though, as with kayaks, pre-trip practice can be beneficial.
One significant difference between SUP and kayaking: standing on a paddleboard reveals a different, wide-screen perspective. "You experience more of the seascape and the landscape than getting up close with wildlife," says marine ecologist Clare Fieseler. "But it's a good way to explore."
---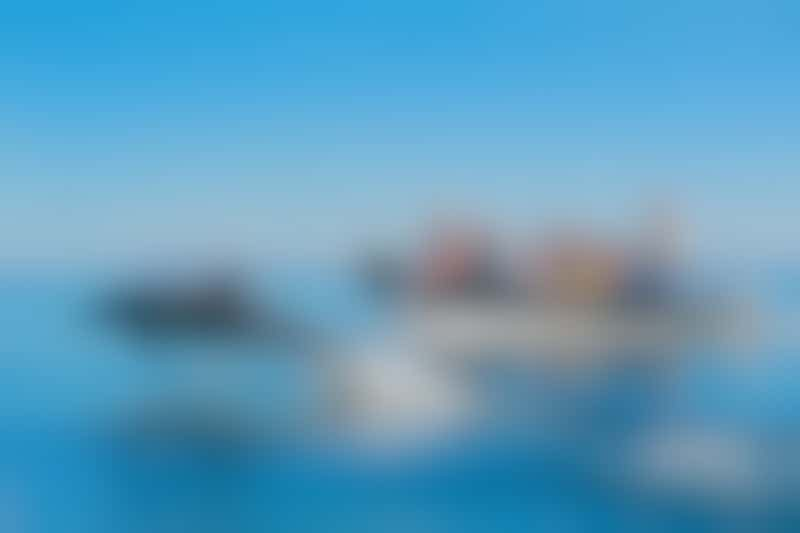 Lindblad Expeditions' Zodiac (Photo: Lindblad Expeditions)
Inflatable Boats
To venture to wildlife habitats, natural wonders and other places where cars, buses and larger boats can't go, use a motorized inflatable boat. These watercraft -- you may know them as Zodiacs, a popular brand of inflatable -- are rugged, maneuverable and versatile. They're go-to craft in the Arctic and the tropics, and most environments in between.
In an adventure setting, an inflatable boat's most notable asset is its ability to quickly get close to wildlife on the water. Expedition cruise companies also use them for utilitarian purposes, carrying passengers from ship to land that can't be reached directly by ship, allowing the most adventurous among them to investigate by foot.
---
Underwater Video, Glass-bottom Boats and Hydrophones
If you're not prepared to dive deep, or if diving far below the water's surface just isn't your thing, deepwater thrills aren't beyond your reach. Certain outfitters are equipped with tools and technology that offer a mediated experience with nature.
Glass-bottom boats showcase underwater environments through the clear bottoms of these special watercraft. Naturalists often take part in the spectacle, explaining and analyzing what can be seen in the water.
Hydrophones are underwater microphones that can pick up the sounds of whales, sea lions and other undersea creatures, and relay them to a ship.
Some outfitters also send cameras deep underwater via remotely operated vehicles (ROV). These machines can place cameras far deeper than snorkelers and divers can go, revealing unique views of marine wildlife and, sometimes, unexplored areas of the world.
On expedition lines launching next year, passengers can opt to explore below the depths via mini-submarines.
While these tools can lead to great insights and showcase different perspectives on nature, know this: They are filtered experiences. If you really seek the thrill of up-close encounters, stick to the tools that get you out of your comfort zone and directly engaged with nature. Then may you, too, experience memories that will last a lifetime.
---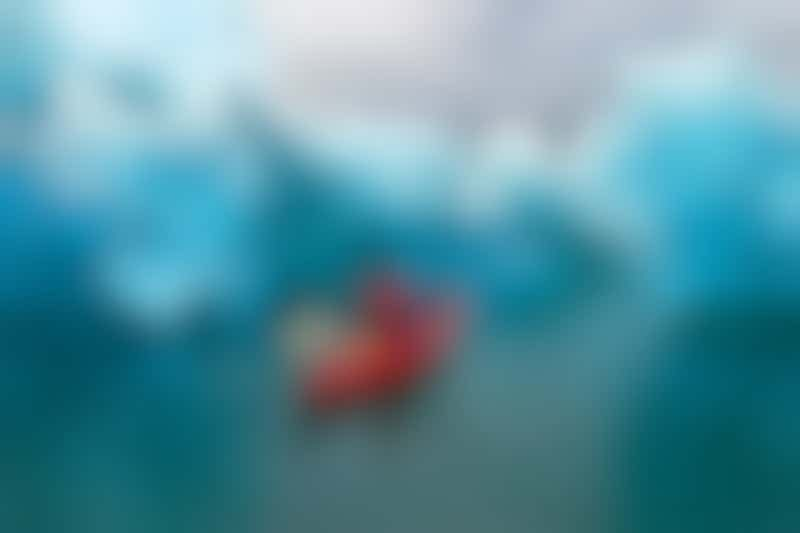 Kayaking shore excursion (Photo: Lindblad Expeditions)
Kayaks
Kayaks allow travelers to do much of what inflatable boats can do for them on the water, with some additional benefits. Kayaks are smaller and less intrusive, so adventurers can examine nooks and crannies in bodies of water, and do so in relative quiet. Silence, in turn, offers a better environment to watch wildlife from up close without scaring animals away.
Because kayaks aren't motorized, you'll power yourself, of course. Whether you're a novice or seasoned kayaker, it's smart to learn or practice before you travel. You'll be fitter and more confident on the water, ensuring more time and energy for exploration. When researching an expedition cruise, look for one with a fleet of kayaks that includes options for your experience and fitness levels.
Also remember: Simply paddling in the wild can be an enriching experience. Some outfitters embrace kayaks so much they create special outings, such as stopping ships traveling across the equator so that its passengers can actually make the trek by kayak, or, in Antarctica, delivering comforting hot toddies to travelers in their kayaks as they glide among glaciers.
---
Snorkel and a Mask
It's a classic pairing for a reason. If you want to get face-to-face with friendly marine wildlife and investigate reefs, Fieseler urges you to get out of your Zodiac, or off your kayak or stand-up paddleboard, and to get into the water. There's no substitute for diving right in.
---
Travel editor and writer Michael Yessis has contributed nature and adventure stories to USA Today, Aol Travel, the United States of Great Outdoors and other publications. One day he'll finally master an Eskimo roll.