Nieuw Statendam, Holland America's second cruise ship in its Pinnacle Class, debuts December 2018 with many of the same popular amenities found on classmate Koningsdam: winemaking at Blend, cabins designed just for solo travelers, a comprehensive kids' club and elegant styling in public spaces.  But Nieuw Statendam also has a handful of new standout features that will have passengers channeling their inner Oprah or rocking out late into the night.
Here are five things to look forward to onboard Holland America's Nieuw Statendam.
1. Rolling Stone Rock Room
Holland America's Music Walk sees the addition of a new live music venue on Nieuw Statendam, developed in partnership with Rolling Stone Magazine. The Rolling Stone Rock Room will feature onboard performances by talented rock musicians playing the classics, with a large dance floor. The Rock Room builds upon Holland America's already-impressive lineup of live classical, blues and pop standards performed nightly throughout Lincoln Center Stage, B.B. King's Blues Club and Billboard Onboard. A bonus for classical music-lovers on Nieuw Statendam, Lincoln Center Stage has moved to the Queens Lounge (sharing the space with B.B. King's), and away from the casino where it is on sister ship Koningsdam, which will ensure a quieter environment for concerts. On Nieuw Statendam, the Rock Room will be located in the former Lincoln Center Stage space.
2. Oprah All Around
The line's partnership with Oprah Magazine continues on Nieuw Statendam; after all, Oprah Winfrey is the ship's godmother. In addition to hosting a sold-out Girls' Getaway sailing in January 2019, Oprah can be found in touches around the ship -- from her "favorite things," which can be found for sale in the onboard shops to her book club. O's Reading Room will be on Nieuw Statendam, as it is on the rest of the fleet, along with "O-mazing activities" like themed morning meditation and healthy eating workshops.
3. Sushi Bar & Outdoor Seating at Tamarind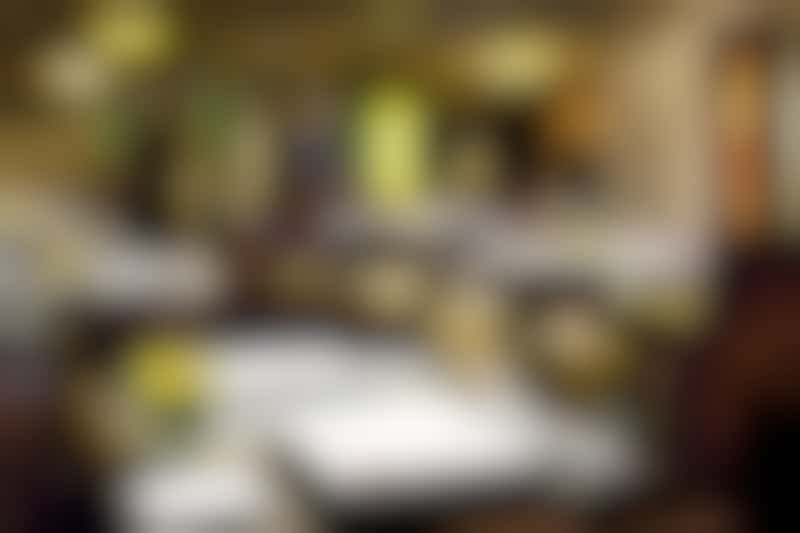 Fans of Tamarind on other Holland America ships will be happy to hear that not only will the popular Asian-fusion restaurant gain alfresco seating on Nieuw Statendam, but also a brand-new sushi bar. Nami Sushi Bar will feature more of the innovative offerings from the line's Culinary Council member Chef Andy Matsuda, including king crab, spicy tuna, freshwater eel and yellowtail. In Japanese, "nami" means wave, and the name pays homage to the ocean views enjoyed while you dine.
4. Club Orange
Beginning with Nieuw Statendam, Holland America is introducing Club Orange, a new program for Neptune and Pinnacle suite passengers and guests of any cabin category who purchase a pass ($35 per person per day on Nieuw Statendam and Koningsdam; $25 on other ships). Passholders will have access to priority embarkation and disembarkation, a deluxe room service menu at breakfast, a dedicated guest services and shore excursions desk, a concierge hotline and a specialty restaurant open for breakfast and dinner. The Club Orange restaurant will be replacing the line's Culinary Arts Center (not to be confused with America's Test Kitchen), offering private dining with an expanded menu.
5. More Space
It might not be immediately discernible, but Nieuw Statendam offers slightly more space than its Pinnacle-class predecessor. The World Stage theater holds 100 more people for a total of 800 passengers; upscale seafood restaurant Sel de Mer will offer more seating; and the 2,666-passenger ship will also have eight extra cabins, plus larger suites and a redesigned Neptune Lounge, which is reserved for suite-class passengers.