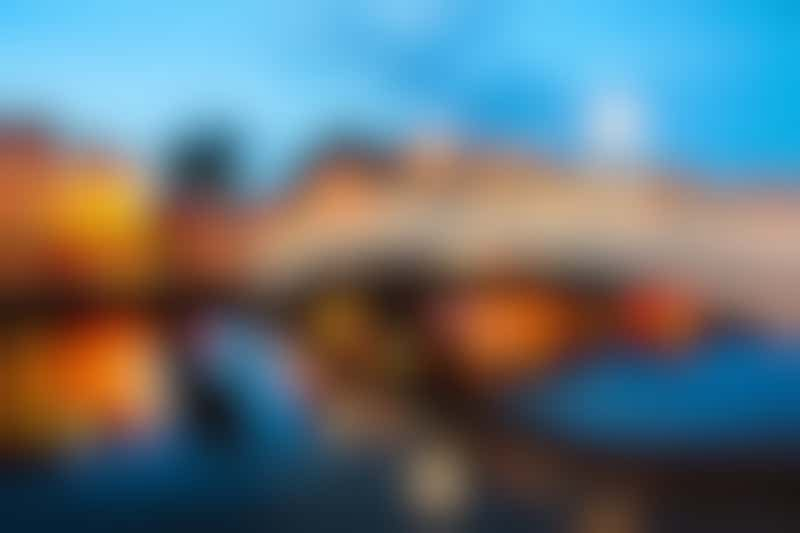 The Ha'penny Bridge in Dublin (Photo: Madrugada Verde/Shutterstock.com)
Cruise lines continue to expand their offering of late- and overnight stays on various itineraries throughout the world. One city that is seeing more overnight cruise stays is Dublin. And while most thoughts of a late night in an Irish city turn to pub life, there is more for a curious cruiser to do than drink Guinness in a lively pub. From traditional to classical music and themed tours (that go from pub to pub, naturally) to Gaelic sports, there are a variety of late evening and nighttime activities for cruisers with a full night in Dublin to check out.
Dublin's cruise port is a taxi ride away from the city and most cruise shuttles will stop running in the early evening. A taxi ride will typically cost about 15 euros. Cruise Critic recommends finding a nice place in Dublin to eat dinner before heading over to you nighttime activity, rather than heading back to the ship beforehand.
If you're booked on a cruise with an overnight in Dublin, here are five activities to consider trying out.
---
1. Hang out in Temple Bar
Despite being home to an abundance of cultural institutions like the Irish Photography Centre, National Photographic Archive and Irish Film Institute, Dublin's Temple Bar district is more well-known for its hyperactive nightlife. With a higher density of pubs than anywhere else in Dublin, cruisers with a night in the city can hop from one bar to the next without taking more than 10 steps between bars. Live music is available in almost every bar, from traditional Irish to covers of current rock and pop hits. Some of the most well-known pubs are The Temple Bar, The Foggy Dew, The Brazen Head, The Stag's Head, The Auld Dubliner and The Palace Bar.
---
2. Do a Pub Crawl
If you want to experience some of Dublin's best pubs without the fraternity house vibe that usually comes with a late night in Temple Bar, an organized pub crawl might be your best bet. From general crawls that just visit some of Dublin's most famous pubs to themed crawls that visit bars related to Ireland's rich literary or musical history, there are a number of choices for cruisers who don't need to be back at their ship by 7 or 8 p.m. Other bar hops include ghost- and whiskey-themed crawls. Many cruise lines offer their own version of a pub crawl as an excursion, but these offerings are generally not as robust as the more established crawls. With almost all pub crawls you'll have to make your way into Dublin from your cruise ship in order to meet the group.
---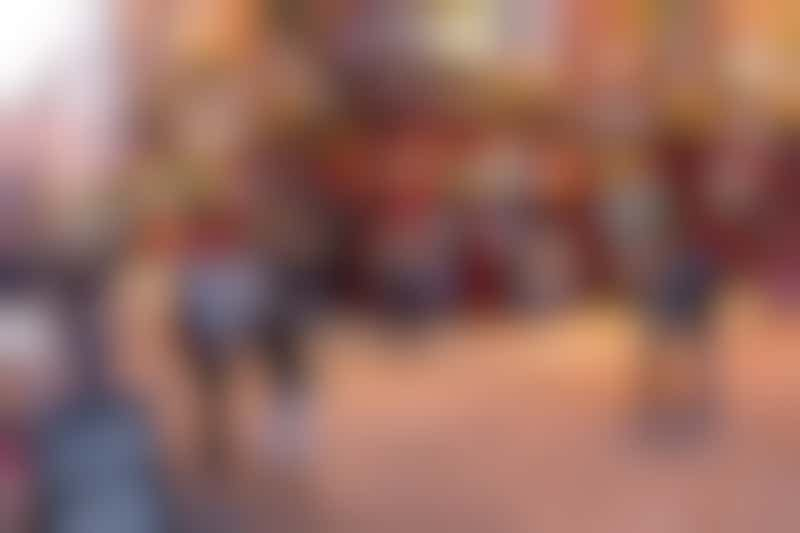 The Temple Bar in Dublin (Photo: VanderWolf Images/Shutterstock.com)
3. Head to a Seisiun
Seisiuns -- defined as informal gatherings of Irish musicians for energetic musical performances -- are a wonderful way to enjoy traditional Irish music in a friendly environment. Cruisers can find a handful of seisiuns on offer in Temple Bar (check out the one at Merchant's Arch Bar on Mondays, Tuesdays and Fridays) but they're not the best the city has to offer. For those, cruisers will need to go a little bit off the beaten path. Among the best options are the Cobblestone Pub, which is more likely to be full of locals than tourists, and The Celt, which is usually a mix of the two. Most seisiuns get started after 8 p.m.
---
4. Attend a Concert at the National Concert Hall
For something a little more highbrow than hanging in a pub, cruisers with an evening free in Dublin should look into what's on at the city's National Concert Hall. Performances are primarily in the classical vein with orchestral acts, solo instrumentalists and opera singers, choral recitals and chamber music dominating. There's a performance on at the concert hall just about evening, so cruisers should be able to take advantage of a night of culture no matter what day of the year they're in Dublin.
---
5. Attend a Sports Match
Seeing a sporting event in another country offers a fascinating look at how locals relax and enjoy their own culture. And Ireland's got some doozies of a sport to check out! The two national sports -- known collectively as the Gaelic games and organized by the Gaelic Athletic Association (GAA) -- are hurling and Irish football. (Don't ask us to explain them!) On top of that the Irish are also big into soccer and rugby. Croke Park is the city's largest and, arguably, most famous stadium. It's also the headquarters of the GAA. The city's other major sports stadium is called the Aviva, where international and major national soccer and rugby games take place. A match of any of the four is a lively outing and just about anyone in the stands will be happy to explain all the action on the field to you. (The GAA season runs from December to March; the soccer season runs from about May to September, while the rugby season goes from September to May.)
Show British Isles & Western Europe Prices