Norwegian Pearl (Photo: Cruise Critic)
When we sailed onboard Norwegian Pearl for the first inaugural Walker Stalker Cruise, with cast members from AMC's "The Walking Dead," the passengers who were disembarking as we walked on were cruisers who sailed with the cast of truTV's "Impractical Jokers." About to board the day we headed home were cruisers ready to get "ShipRocked" with bands like Seether and Five Finger Death Punch. Back-to-back-to-back themed cruises had us musing: "Why Pearl?" What is it about this midsize cruise ship that makes it the perfect venue for music cruises, celebrities and themed cruises of all shapes and sizes?
To find out, Cruise Critic spoke with Tony Rosa, Norwegian Pearl's hotel director for the past four years, with 28 years in the cruise industry.
Here's why Rosa thinks Norwegian Pearl is such a perfect match for theme cruises.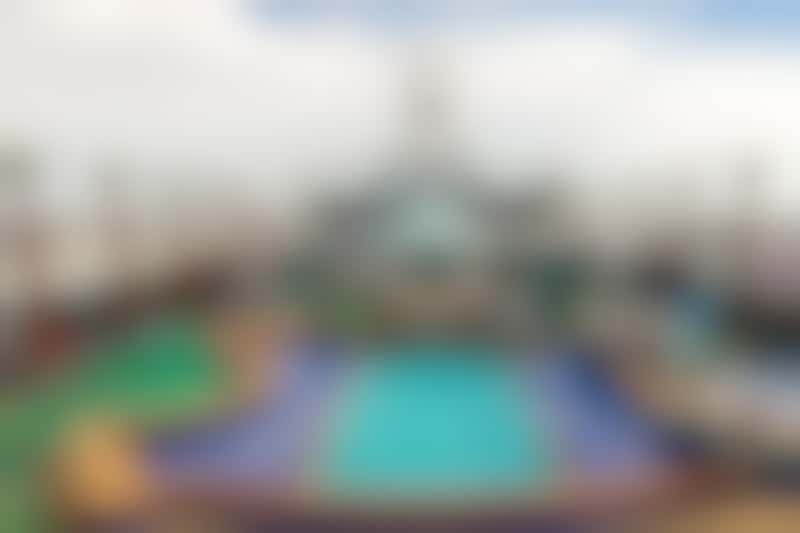 The pool deck on Norwegian Pearl (Photo: Cruise Critic)
1. Open spaces and stages abound.
"Norwegian Pearl, as one of our midsize Jewel-class ships, is really the perfect size for theme cruises and charters," Rosa told Cruise Critic. While its expansive pool deck and many lounges were already a match to the format favored by theme cruises, Norwegian Cruise Line went a step further, making "tweaks to allow for an even better experience. The water slide was removed from the pool deck to accommodate more guests on the open deck for the headline shows. Several stages around the ship were built in Pearl lounges for smaller shows or Q&A sessions."
2. You only have to understand the setup of one ship.
By only using one ship it makes it easier for crew and theme company staff to get to know the layout. "Build-out and breakdowns can be done more quickly and efficiently. About 50 percent of the crew onboard Pearl have been on the ship for the past four years due to the charters," Rosa said.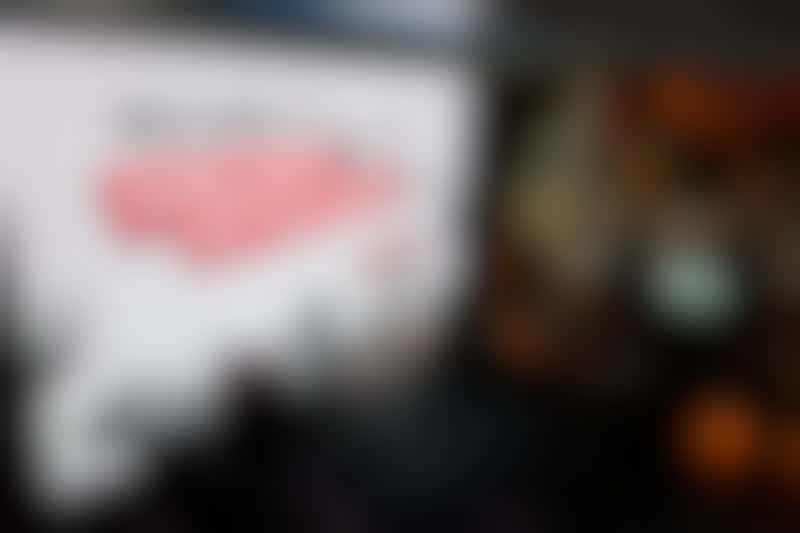 Sixthman's Walker Stalker cruise on Norwegian Pearl (Photo: Brittany Chrusciel, Associate Editor)
3. A great partnership helps.
The cruise line's relationship with Sixthman, a theme company, makes the entire experience better for passengers. "The goal of the charter company, and our main goal, is to service our guests and to make sure they have a vacation of a lifetime," Rosa told Cruise Critic. "Sixthman is affiliated with Norwegian Cruise Line, so that makes it a little more special to work together." (In 2012, Norwegian created Sixthman, Ltd., which is operated by Sixthman, but funded by Norwegian Cruise Line. This partnership allows the theme company to focus on booking talent and managing the customer experience while the cruise line deals with logistics.)
4. A family-friendly atmosphere caters to all demographics.
Depending on what kind of charter it is, demographics vary, said Rosa. "For example, if it's a country music charter, the demographics are more of an older crowd; if we're talking about the Groove Cruise, it's all about young people between 21 and 30. Other charters cater to families and some a lot to solos." With about 11 cabin categories and 13 dining options onboard, Pearl fits the needs of cruisers in just about any bracket, regardless of their taste in music or television.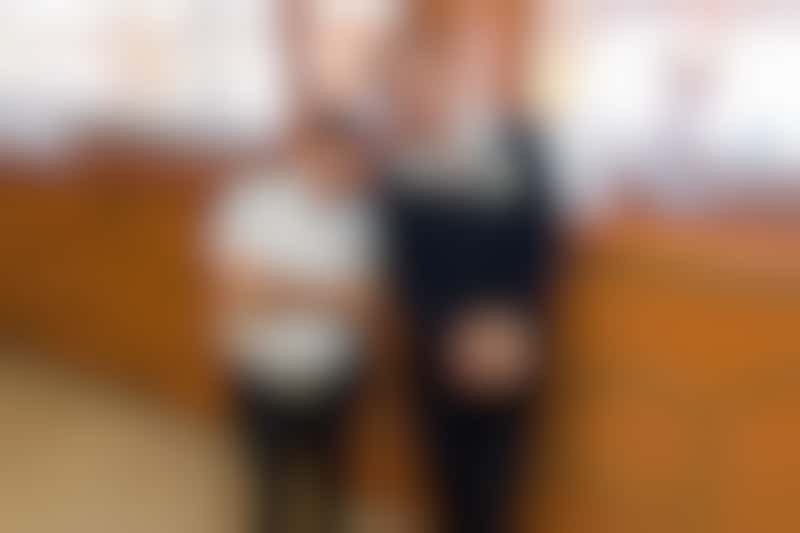 Norwegian Pearl crew members (Photo: Cruise Critic)
5. Happy crew makes for happy passengers.
Crew members enjoy the charter cruises, almost as much as the passengers, making "work" more fun than anything else." Norwegian Pearl is a special ship due to the charter seasons (fall and spring)," Rosa said. "Even though working during charters can be very tiring due to the high demand/volume of service and the high energy that most charters require, we love it… not to mention the opportunity of a lifetime that we all have for meeting some of the great artists and bands… we have lots of crew continue to request to remain onboard Norwegian Pearl because of the charters and, in some cases, the management makes requests to return as well, as the crew are already familiar with the charter's operation." Rosa wasn't the only crew member to rave to us about the charters -- one bartender glowed as he told us about his photos with bands like Limp Bizkit.
Show Norwegian Pearl Prices