Matt Mitcham, Carnival Cruise Line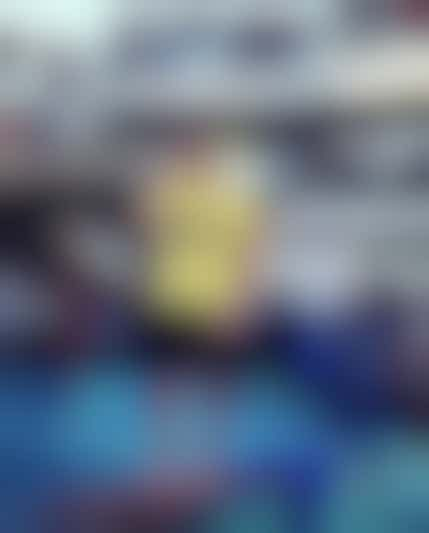 With nearly 30,000 Instagram followers, it's no wonder that Matt Mitcham recently topped Porthole's Readers Choice list for Best Cruise Director.
Originally from London, England, and often seen sporting a neon T-shirt that says "Free Hugs," Mitcham has been a cruising fan favorite since he joined Carnival nine years ago -- passengers often cite his energetic personality when discussing him online. While he was initially surprised when passengers told him they booked sailings around his schedule, he considers it a privilege.
"I try and be as real and personable as possible, and my main goal is to become part of your family during your cruise," he says. "I'm there to get the fun started and make sure you know where to be. Guests often send me pictures after their cruise, and it's nice when they say, 'Hey, you made sure my cruise was fantastic.'"
Behind the scenes: Cruise directors need limitless energy 24/7, and Mitcham admits debarkation day is challenging.
"You're up at the crack of dawn, saying goodbye to 5,000 guests that have made you part of their family, and then an hour later embarkation starts and nobody knows who you are; it's an emotional roller coaster," he says.
"I feed off the crowd, and even if it's my 40th time hosting sail-away, I try to make sure I always deliver. If they're hyped, I'm going to be right there with them. If they're not, I'll find some reserve in the tank and get them on my level."
Mitcham also enjoys helping passengers plan birthday surprises and proposals before their cruise.
"It's always great to be part of the buildup, because lots of people start their vacation four or five months in advance, when they join Cruise Critic groups, to really amp up their excitement for their cruise," he adds.
Favorite cruise experience: Some of Mitcham's most memorable moments at sea include dropping in to visit his grandmother, who lives in St. Kitts, and participating in Carnival's Give Back With Purpose excursions.
"A few years back, we painted an orphanage in Freeport and played with the children, and the program's getting bigger and bigger," he explains. "We've just started one in Jamaica and one in Cozumel, and we did a huge project in Puerto Rico. It was awesome to go out there and help them rebuild the city."
Insider cruise tips: Even the most dynamic cruise director can't enjoy your vacation for you. Mitcham suggests that passengers should take responsibility for their own fun.
"Come with an open mind," he says. "Believe it or not, when I'm on vacation, I am so shy to get involved in things because I'm nervous. It's different when you've got a name tag on, and you're in charge of running the party. But you can have so much more fun if you get involved."
His other tip is to bring and generously apply sunscreen. "Do you know how many red lobsters I see walking around a cruise ship?" he says.
Mitcham also encourages cruisers to seek out and speak to the diverse crew members onboard, saying it's a great way to learn about other cultures.
---