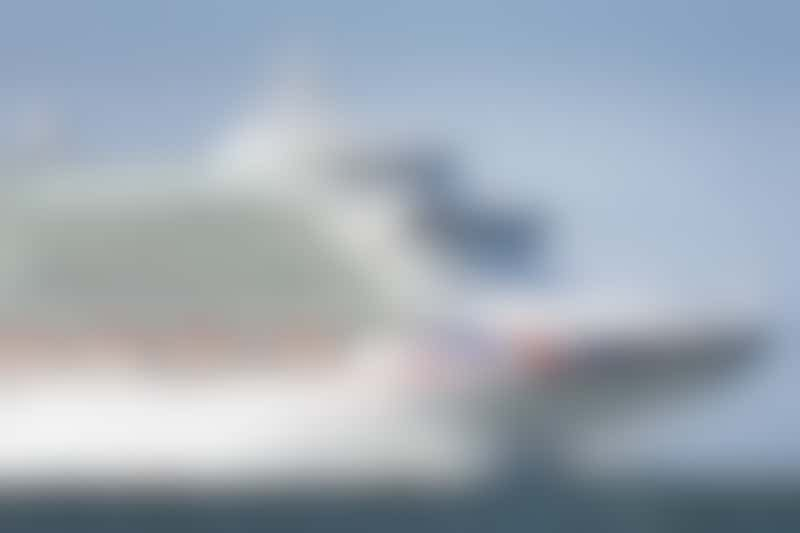 Azura at sea (P&O Cruises)
P&O's 3,100-passenger ship Azura was launched in 2008, and it has proven popular with passengers of every age. Adults enjoy the fabulous activity offerings -- like afternoon tea and deck games -- by day and glam it up with ballroom dancing and date-night dinners in the evening. Kids and teens flock to the sports facilities for tennis, football and basketball, and the onboard kids clubs with their nonstop games and activities. To make the most of your break, follow our top five Azura cruise tips.
Tip 1: Put the Baby to Bed, and Go Have Grownup Fun
Got little ones, but would like some adults-only time in the evenings? Azura has this covered with its Night Nursery, where sleeping babes from 6 months to 4 years can be cared for while their parents enjoy a meal or show. Pagers are issued to parents, just in case of emergency. The Night Nursery usually runs from 6 p.m. until 2 a.m., so there's plenty of time to enjoy a nightcap. Kids who have later bedtimes can play in the kids club, named The Reef, which remains open until 11 p.m. on sea days.
---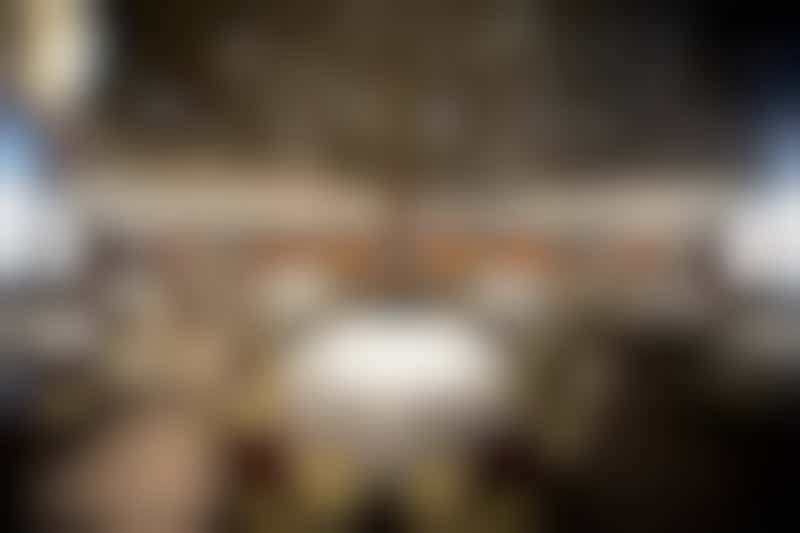 Peninsular on P&O's Azura. (P&O Cruises)
Tip 2: When it Comes to Dining, Embrace Your Freedom
In terms of dining, you have plenty of choice. Azura has five main restaurants, and three of them -- Peninsular, Oriental and Meridian -- share the same menu. Sindhu offers Indian-style dishes, and the upscale Epicurean restaurant serves modern European fare. (Sindhu and Epicurean both have cover charges, which aren't too over the top.) For casual eating, there are also fast food choices and bistro-style options. If you don't care for fixed seating at dinnertime every night, head to The Meridian restaurant for Freedom Dining. You can sit with whomever you like, whenever you like, and not pay extra. The downside? You might have to wait for availability.
---
Tip 3: Relax in the Sun at the Retreat
If you're craving some time relaxing by the pool without having to listen to loud music or dodge splashy play, book yourself into the adults-only Retreat, an alfresco spa terrace, where you can flop on padded sun loungers, keep cool in cabanas and access the adults-only Oasis pool area. The cost is £25 for a day pass, and it includes complimentary towels, robes, smoothies and fruit. If you fancy some pampering, an array of massages and treatments is on offer from £39.
---
Azura is strict on dress codes. (gpointstudio/Shutterstock)
Tip 4: Formal Means Formal
Some cruise lines are less than rigorous when it comes to sticking to their dress codes. However, when cruising on Azura, the main restaurants and bars expect passengers to adhere to the rules. Black Tie means dinner jackets, tuxedos or business suits -- or national dress, such as kilts. Ladies can dress to kill, be it a ballroom dress, cocktail frock or even a slinky trouser suit. On other nights, Evening Casual is the dress code. For men, that's trousers (or smart denim) and collared shirts, with jackets if preferred. For ladies, think dresses or separates.
---
Tip 5: Catch a Show -- or Show Off
Entertainment options are everywhere on Azura, and you won't want to miss out. The 800-seat Playhouse theatre offers West End-style performances, comedy and live music, such as tribute bands to get you shimmying. On the upper deck, the giant SeaScreen is suspended at one end of the pool and shows movies. Or, if you prefer doing rather than watching, make your moves on one of Azura's three dance floors. You'll find regular dance evenings are put on for passengers wishing to hone their 'Strictly' skills.