Disney Dream is an aptly named ship. If you want a dream cruise filled with princesses, pirates and Mickey Mouse; water slides by day and high-tech shows by night; fun dining experiences when you're hungry and cozy family-friendly cabins when you want a rest, a Disney cruise is for you. To get the most from the Mouse, remember these cruise tips when you set sail on Disney Dream.
Tip 1: Pick a Costume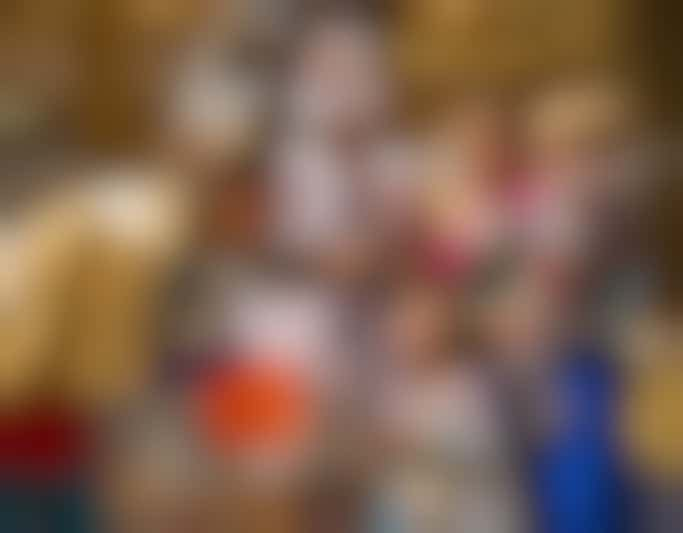 Halloween onboard Disney Cruises (Photo: Disney Cruise Line)
The dress code on Disney Dream is a bit different than it is on other cruise ships. Casual attire is always acceptable -- as are costumes. One night is officially pirate night, but you'll see kids in Princess dresses and Mickey Mouse ears throughout the sailing, day or evening. Halloween on Disney Dream is roughly two months long, so fall sailings see extra superheroes, witches and creatures both scary and lovable. Costumes aren't just for children, so don't hesitate to pack themed family getups or that adult-sized princess dress you've been eyeing.
Tip 2: Escape to the Adults Only Sun Deck
Whether you're traveling with kids or not -- you'd be surprised how many adults cruise Disney with no tykes in tow -- sometimes you just want to get away from the hubbub of the main pool areas on Disney Dream. The Quiet Cove adults-only pool and sun deck area caters to respite-seekers with a wading pool and a deeper one, plus splash-up bars so you can keep your toes cool while you sip a refreshing cocktail. Gaze out at the sea from the bubbling hot tub, or head up to Deck 13 forward for kid-free sunbathing.
Tip 3: Don't Miss the Shows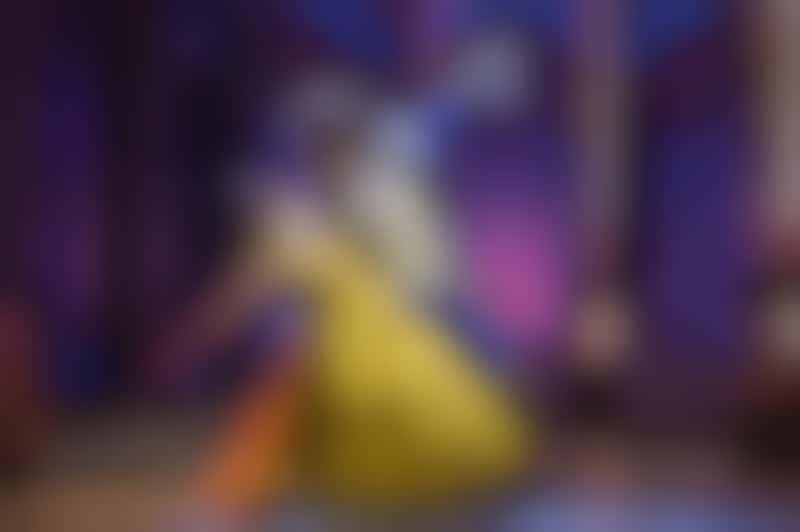 The Beauty and the Beast Performance on Disney Cruises (Photo: Disney Cruise Line)
Disney knows how to put on a show, so you don't want to miss any of the entertainment on Disney Dream. The main stage shows a mix of original storylines with favorite Disney songs, and a spectacular live version of "Beauty and the Beast," while the separate Buena Vista Theater shows first-run movies by Walt Disney Studios -- both the animated features and more adult-oriented live action films (including Marvel movies). The pool deck pirate show "Buccaneer Blast" starts with a pirate attack and ends with fireworks, and it's not to be missed. You can also find any number of events where Mickey and friends dance and sing to the delight of cruising kids.
Tip 4: 'Fess Up About Dietary Restrictions
A Disney cruise is not the time to put your head down and settle for what's on the menu if it doesn't suit your dietary needs. With a bit of notice, Disney Dream staff will bend over backward to accommodate any food allergies and special diets. Whether it's providing gluten-free doughnuts for kids (and gluten-free chocolate souffle for adults in Palo) or plenty of options for vegetarians, Disney will make sure "a dinner here is never second-best." If you do eat everything, you'll have three main dining venues, several casual pool deck options and two upscale adult restaurants to explore before the cruise is over.
Tip 5: Utilize the Kids Club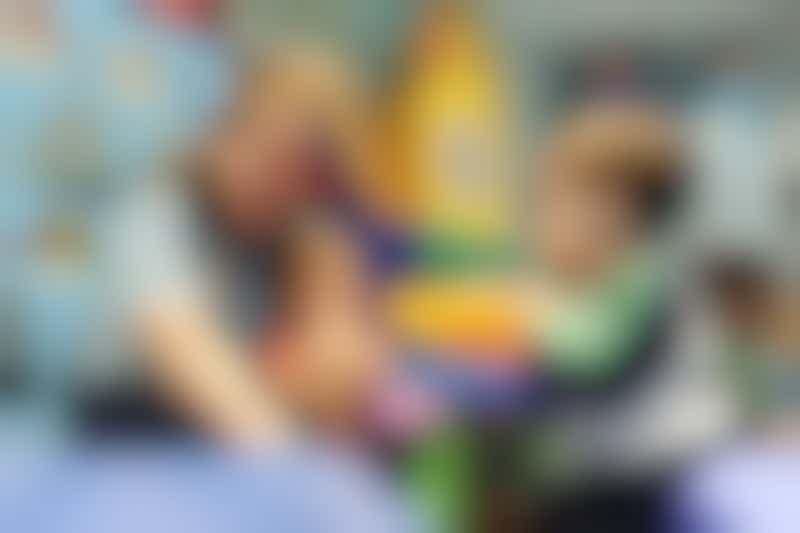 It's a Small World Nursery on the Disney Dream (Photo: Disney)
Disney Dream's kids club is a wonderland of video game floors, movies come to life and interactive technology. Even adults will be tempted to play there. Just know that you have more options than simply abandoning your children in Oceaneer's Club or Lab for the day. Open House hours let parents play with kids in the club facilities -- great for the under-3s who can't be dropped off in the regular playroom. (There's a for-fee nursery for babies and toddlers.) Or, just send kids for one activity. As Dream's youth facilities are not divided into age groups, no one counselor is minding your child, and some younger children feel more comfortable sticking to just one area of the club at a time.